Looking for something to watch on Prime? Consider yourself a big fan of Korean films? If you answered yes, you're definitely going to be in luck with this list of some of the very best Korean movies on Amazon Prime Video.
Korean films like Parasite are rightfully being celebrated as some of the greatest Korean movies being made. However, nearly as many people are also calling it, as well as others, one of the best modern films of all time. This is not limited to just recent hits like Minari and Parasite either, as an increasing number of Korean movies are becoming popular with western audiences. For international film fans in the United States, it has been fascinating to watch their exposure and attention bloom among viewers outside of the country of origin.
Make no mistake: It isn't a marketing ploy that Korean cinema is gaining larger and larger global audiences. Korea has been putting out exceptional, varied, and deeply moving films for a long time now. It just happens to be in that past decade or so that English-speaking audiences began to notice their output in droves.
From wild comedy, to brutal action, and certainly in the realm of intense social commentary, Korean cinema truly has something for anyone. Let's take a look at what I'm talking about with this list of the best Korean movies on Prime.
The Best Korean Movies On Amazon Prime Video
1. Bedeviled (2010)
Director: Jang Cheol-soo
Character-driven stories power many of the Korean movies on Prime. That in of itself isn't unique, but the degree of the deep dive into human psychology present in a lot of these films is. Bedeviled is a good example of that.
A horror film in every sense of the word, Bedeviled sets up a woman from the mainland (a profoundly chilling, effective performance by Ji Sung-won) visiting a friend and her daughter on a small, brutally oppressive island. This visit soon becomes a darker mediation on survivor's guilt, accountability, and the consequences of the choices we make, or don't make.
A stunning debut from director Jang Cheol-soo, Bedeviled gets particularly nasty in the second half. You're not going to forget that ending anytime soon either.
2. A Brand New Life (2009)
Director: Ounie Lecomte
Oh, come on, when is a story about a child (a captivating Kim Sae-ron) being left at an orphanage ever depressing?
So, while a basic synopsis of the film can definitely give you a sense of the emotional toll a story like this is going to take on this very young protagonist, you should expect so much more than simply a drama about a child going through an extremely difficult period. Set in 1975, A Brand New Life maintains a certain lightness to it, which keeps the film from ever becoming manipulative.
A Brand New Life is indeed almost impossible to dislike. It centers its main character as a distinct, essential presence, but also offers some compelling larger thoughts on what children go through at the whims of their caretakers.
3. The Handmaiden (2016)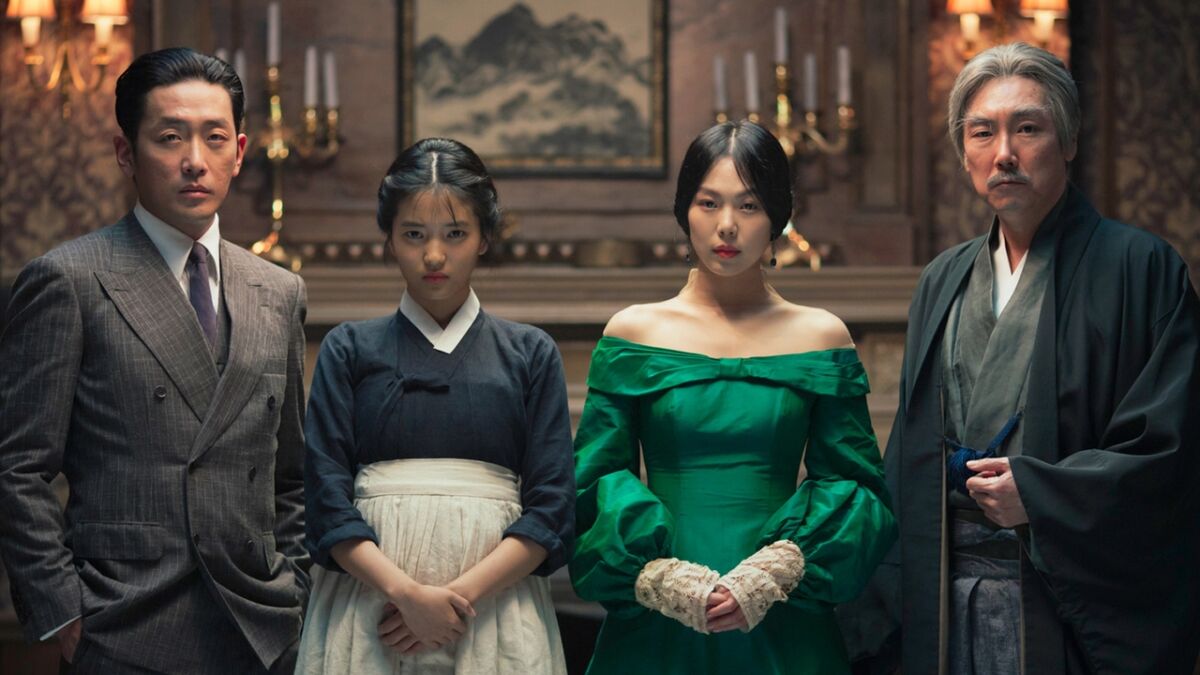 Director: Chan-wook Park
Korean cinema is rightfully celebrated for its horror output. I would also say that many of the best Korean movies out there, including the ones you can stream on Prime Video, get a lot of good material from elements of noir, as well.
The Handmaiden, a Victorian crime story with an elaborate cast of fascinating characters, delivers one of the most thrilling movie experiences you're going to find anywhere. This is particularly true for those who are fans of those noir elements I was talking about.
Featuring standout performances by Kim Tae-ri, Ha Jung-woo, and Kim Min-hee, one of the most impressive things about The Handmaiden is the fact that at no point during a nearly 2-and-a-half-hour running time do the proceedings drag. There is not an ounce of fat to be found in this gorgeous epic of seduction and betrayal.
4. I Saw the Devil (2010)
Director: Kim Jee-woon
The revenge story finds new depths of obsession and rage in this remarkable film from director Kim Jee-woon. I Saw the Devil is the story of a serial killer (Oldboy's unforgettable lead Choi Min-sik in another powerhouse performance), whose murder of a National Intelligence Service agent's fiancé triggers a uniquely crazed impression of vengeance.
Truly, you have never seen anyone go harder on making someone pay for their crimes than what we get here. I Saw the Devil sets high stakes very early on, and then just keeps building and building — it never becomes anticlimactic. It's never anything less than one of the most harrowing stories of what obsession becomes when it runs headfirst into pure evil.
This is another one where the ending is not going to leave you anytime soon. I Saw the Devil is not for the overly optimistic.
5. Little Forest (2018)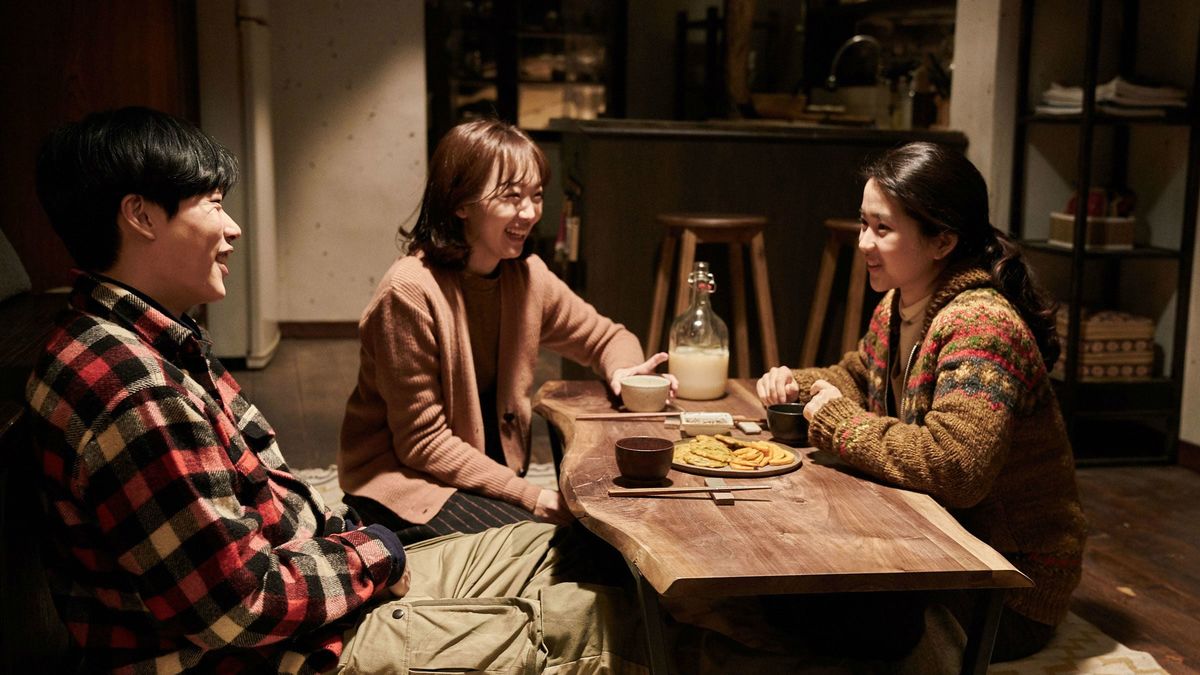 Director: Yim Soon-rye
Just so you don't think it's all disturbing psychological dramas and unflinching brutality in the best of Korean cinema, we have this relatively lighter, but no less brilliant, release from Yim Soon-rye.
Arguably the leading female director in the Korean New Wave, Yim's Little Forest finds its own wonderful, vital voice behind a thoroughly inventive blend of comedy and drama. A young girl returns to her rural hometown, exhausted by the life she has built in the city. The atmosphere of Little Forest is one of its most appealing features.
The film exists as its own state of calm. This holds up even as the film unfolds a strong, complex narrative around Kim Tae-ri (clearly, one of the brightest stars of Korean film) as the young woman who wants to go home.
Little Forest makes you work for its encouraging message, which strengthens its ideals only further. Another film whose sweetness, combined with the more somber moments, is impossible to dislike.
6. The Man from Nowhere (2010)
Director: Lee Jeong-beom
Many of the best action films ever made are not just steeped in vicious, fast-paced confrontation between two or more characters. They invest in the characters on a level that aggressively heightens everything we're seeing and experiencing on screen. Many of the best Prime Video Korean films reflect the value of feeding both sides, and The Man from Nowhere is one of the very finest indications of this fact.
Cha Tae-sik, a soft-spoken, seemingly unremarkable man (Won Bin, in one of only fice film appearances to date) runs a pawnshop without complaint, incident, or seemingly any real ambition. His only friend is a little girl, whose kidnapping reveals the truth of who Tae-sik really is.
The Man from Nowhere is the story of a man with a past. It is also a story of the staggering consequences inherent in the coincidences that complicate our lives.
7. Miss Granny (2014)
Director: Hwang Dong-hyuk
One of the weirder films on this list, Miss Granny is a movie with Shim Eun-kyung and Na Moon-hee that is very comfortable with its own rules and universe. An old woman is given a second chance with a photobooth which magically restores her youth and energy. Where she goes with that opportunity is the sweet and very human center of this absolutely ridiculous movie.
It is genuinely impressive to see Miss Granny find very pure, straightforward, and decidedly grounded humanity inside a story that starts and ends with a very chaotic, comedic energy.
The cast is a big part of that. They don't play the story itself for laughs. They exist on an acceptance that there is simply a bizarre, sometimes humorous sense of magic in the world.
8. Mother (2009)
Director: Bong Joon-ho
It would be awfully strange to have any list of modern Korean cinema without mentioning the director of such juggernaut hits as Snowpiercer and Parasite. Oscar-winning director Bong Joon-ho has been racking up the masterpieces for a while and Mother stands brilliantly among them, although it may not be quite as well known as some of Bong's other works.
Mother is a pure thriller with absolutely relentless intentions to that end. If you already know the filmmaker, then you know to expect something that will not let up for a little over two hours. A mother takes extraordinary measures to protect her mentally-challenged son, who becomes entangled in a murder investigation.
The plot opens up a film with intense doses of horror and comedy. Sometimes, they run together. Sometimes, the movie's most serious points are somber, even heartbreaking. Mother is a flawless whirlwind of action and arresting style and substance.
9. No Tears for the Dead (2014)
Director: Lee Jeong-beom
"Bleak" might be an understatement to describe a film as disturbing as No Tears for the Dead.
A hired killer ends the life of a child, but by accident. A relationship soon develops with the mother of that child. This movie takes us into some pretty sadistic emotional territory right off the bat. If this synopsis is already bumming you out, understand that it gets a lot worse on that front from here.
While No Tears for the Dead might be too dark for some tastes, others are going to find an interesting variant on the idea of what it means to face the consequences of a terrible decision. No Tears for the Dead is also good for those who just want a straightforward, bloody action epic.
10. Scandal Makers (2008)
Director: Kang Hyeong-cheol
A man in his 30s is forced to deal with the sudden appearance of a young woman and her child. The catch? The woman is his daughter, and the general youthfulness of both creates a number of problems.
You can imagine where all of this is going. You would be right, but only up to a point. While Scandal Makers reads very much like a high-end sitcom, the comedy and characterizations will across the plot of the film in ways that are likely to surprise you.
What makes Scandal Makers such a joy, and such an effective comedy, are the personalities moving throughout this film. This in turn generates phenomenal humorous chemistry among these characters, particularly Cha Tae-hyun and Park Bo-young as the father and daughter in question.
11. The Singer (2020)
Director: Jo Jung-lae
You don't have to be an expert on Korean history to appreciate the scope and overwhelming spectacle that dominates The Singer. Under an atmosphere of government corruption, human trafficking, and the overwhelming anger and desperation that follows a life searching for peace, The Singer weaves a story with massive historical implications and a number of characters and plot threads. It is indeed a lot to take in.
However, while not everything in this film fully works, The Singer is a wonder of memorable human performances shining under the light of a film that certainly aspires to sweep you away in a mass of emotion, visual wonder, and especially the music. The Singer is a striking mixture of those things.
You may want to watch a trailer first, but this is the sort of film best enjoyed by simply leaping into it.
12. Sunflower (2006)
Director: Kang Seok-beom
Kim Rae-won as Oh Tae-sik is so supremely likable in Sunflower that you want this whole thing to work out for him. You want him to be the one reformed criminal who actually gets to settle down with someone nice in one of those nice small towns. Of course, it wouldn't be a very exciting movie then.
A striking realism is maintained from start to finish. When taken with the winning performances of this cast, particularly Kim's, Sunflower is so much more than the deceptively simple synopsis I provided above. Yes, there is a struggle with the past, as well as something that could be described as a reckoning.
At the same time, and in a variety of different ways, Kang's Sunflower frequently breaks away from what you're expecting. Sometimes, subtle, and sometimes almost overwhelming. No matter what, it is always interesting.
13. A Tale of Two Sisters (2003)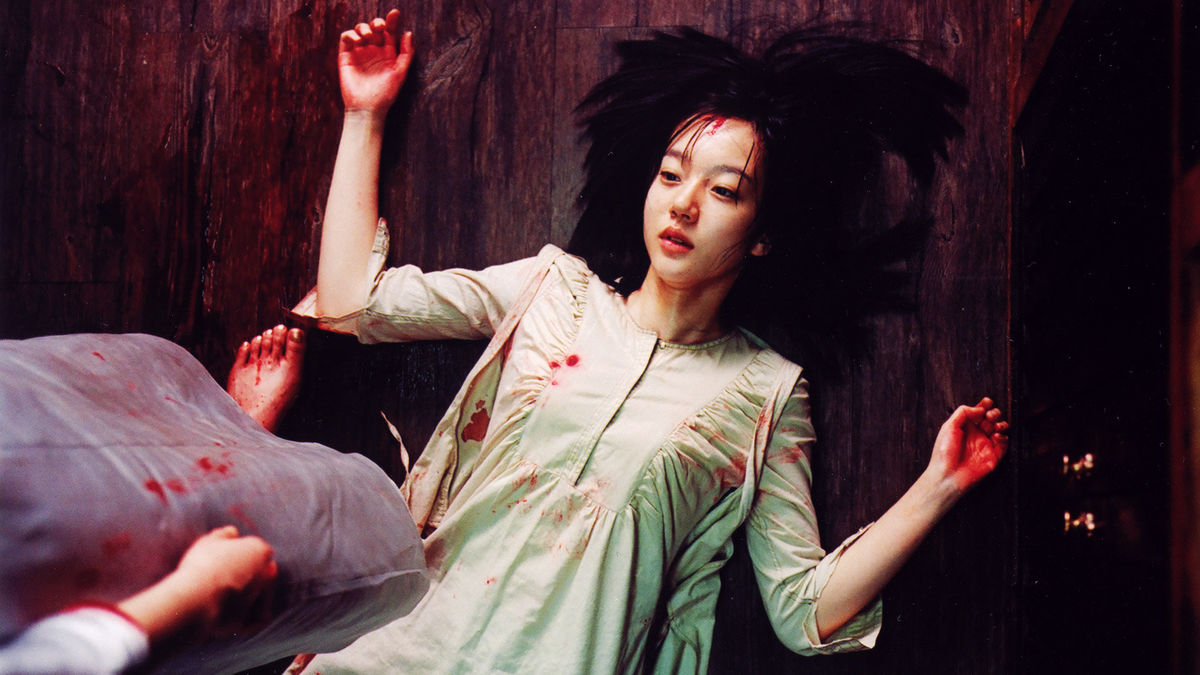 Director: Kim Jee-woon
Thinking back, I'm pretty sure this is the first Korean film I ever saw. Released during a significant period in all things related to Asian horror, A Tale of Two Sisters is a brutal and fun watch. It stands out with some of the most effective psychological horror ever seen in a film up to that point. Masterfully directed by Kim Jee-woon, and brimming with palpably affecting work by its cast, this is not a film where you want to get attached to anyone.
A Tale of Two Sisters also isn't the sort of movie where you want to look away. Not even for a moment. Despite a running time of nearly two hours, the world of this family, particularly the two young girls who dominate the story, is one that moves at a brisk, unflinching pace.
You're certainly going to want to have all the facts before you get to the roller coaster of an ending.
14. A Taxi Driver (2017)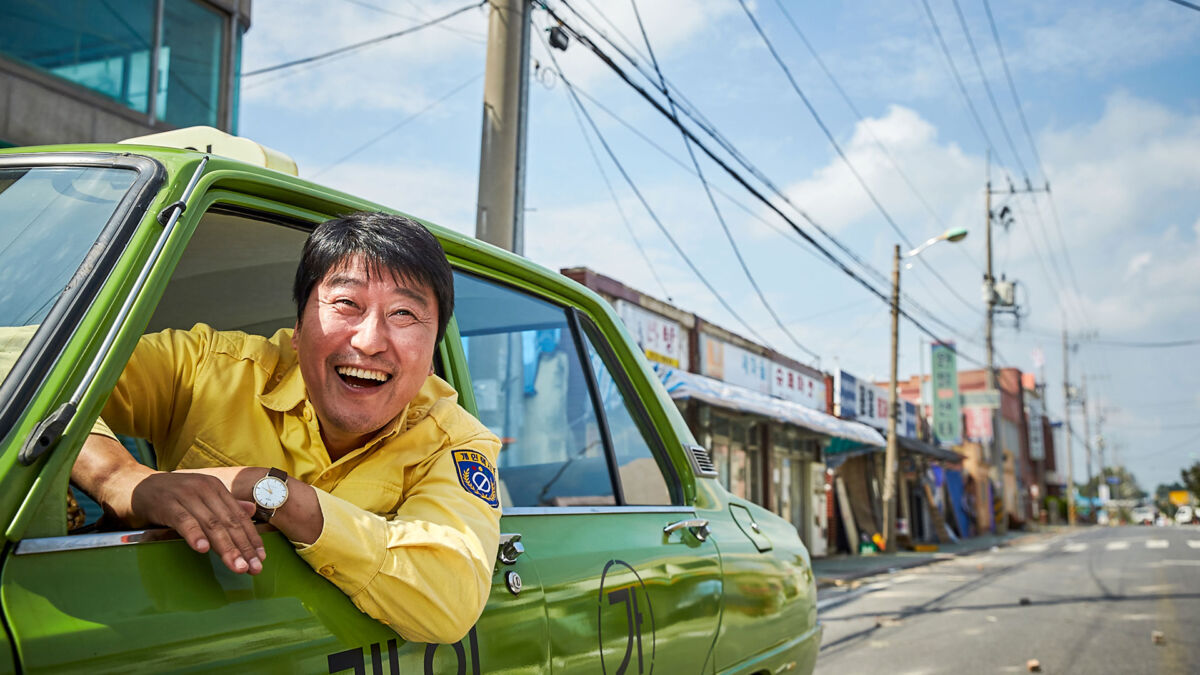 Director: Jang Hoon
One of the most multifaceted historical dramas released in quite some time, A Taxi Driver draws you in without asking you to be familiar with the 1980 Gwangju Uprising. It is in fact a good introduction to the subject without sacrificing the qualities of a film in the name of its compelling history lesson.
In fact, A Taxi Driver takes a surprisingly energetic approach to the deadly-serious story of a cab driver who unintentionally becomes a focal point for one of the most extraordinary moments in the history of his country.
A Taxi Driver takes a bold approach to how it explores its cinematic story. Other films would treat this plot with an overtly heavy hand. This movie doesn't avoid the grim aspects of this history. It just chooses to present it in the most dynamic fashion possible. Another stirring drama with a strong action slant.
15. The Wailing (2016)
Director: Na Hong-jin
A police investigator (Kwak Do-won, providing a very powerful anchor for a story which gets increasingly deranged) goes up against a mysterious illness that turns the citizens of a small Korean village into bloodthirsty killing machines. The blame is initially brought to a Japanese stranger (the ever-reliable Jun Kunimura). Not surprisingly, and especially since this movie runs 2 hours 36 minutes, you should keep your expectations constantly on guard.
More than once, The Wailing pounds you with its twists and visual intensity. This would be fine, except the movie is another example of Korean cinema creating stories uniquely defined by an attention to characterization and style that will not hold itself back.
To put it another way, I would strongly suggest setting this one aside for a long afternoon or evening, where you don't really have a lot going on. The movie's plot, as well as unforgettable and aggressively haunting performances by Hwang Jung-min and Kim Hwan-hee, are going to take a lot out of you. This movie digs deep and doesn't let go.
READ NEXT: The Best Feel-Good Movies On Amazon Prime Video
Some of the coverage you find on Cultured Vultures contains affiliate links, which provide us with small commissions based on purchases made from visiting our site. We cover gaming news, movie reviews, wrestling and much more.