It's the start of another year! No matter what genres you're into, 2016 brought us piles of exciting new releases. But if you're an avid reader like we are here at Cultured Vultures, you'll know that a year's reading doesn't consist entirely of books published in that year.
So, sit back and enjoy, as we take this opportunity to share with you some of the gems we've found from the crops of previous years, that really should be on your to reading list. All you'll have to do then is decide which one you're going to dig into first. And you may even be able to easily obtain many of them from your library, so hopefully you won't have to pay for them.
Rebecca Thorne
Remake by Ilima Todd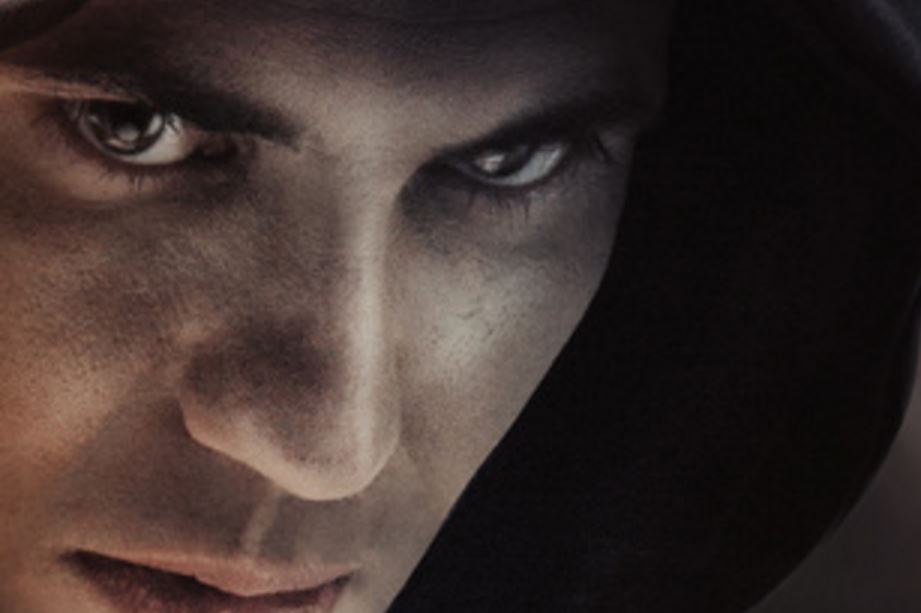 I read a lot of dystopias. In fact, I'm currently attempting to write one. So, when I say this one has quite easily made it in to the list of my favourite books ever, that is no small statement.
This is very much a dystopia about what it means to be a woman.
It follows a girl called Nine, who lives in a society that claims to have total freedom by allowing its citizens to completely redesign their bodies down to the finer points of their appearance and to be "remade" in an operation when they are seventeen. But on the way to that operation, an accident means that Nine is washed up on not island. There she meets rebels and learns about the importance of family and what it really means to be a woman.
Remake
is a wonderful read that defies the boundaries of dystopia, focuses on how women can be strong and valued while still fulfilling the caring roles that we have successfully done for centuries; has a positive outlook on disability through having a character who just happens to be disabled and in addition to providing commentary on societal flaws, provides a contrasting society that while not perfect is the sort of thing that we should be aiming for.
Six of Crows by Leigh Bardugo
Six of Crows
is a story about six people who, through their own individual complex reasons, end up becoming part of a gang, who go on a heist to break in to a previously impenetrable fortress.
They are a diverse bunch writhe with complicated pasts that have lingering effects, ethnic diversity and disability. Their leader Kaz Brekker is talented in the field of coming up with wild ideas to get around extreme situations as well as wielding the cane he uses to help himself walk like a weapon.
In fact, the wider cast of characters are a complicated bunch, who are represented in an honest and open way, in a book that doesn't shy away from so many of the issues that I think it's fair to say society tries to brush under the carpet.
This is a very well plotted heist, with countless twists and turns. Leigh Bardugo's previous books have featured multiple plot twists but this takes her plot twisting abilities to a whole new level, as not only does she deliver twists, but she cons the reader into not seeing them coming just as the thieves con their many enemies.
We Were Liars by E. Lockhart
We Were Liars
is a story about a teenage girl called Cady who has an accident when she is fifteen. She then has to try and remember what has happened.
The book tells Cady's story through her unreliable narration, as she works out what has happened to herself and what she cannot bear to remember.
This is an amazing mystery, full of friendship, love and important issues of wealth, class, race and relationships. A really engaging and well-crafted mystery, that is quite lyrical in style, complete with its own miniature variations on fairy-tale which serve as metaphors for the plot.
This book moved me so much, that when I first read it, I couldn't bring myself to read anything else other than poetry for over a week after, because I didn't feel emotionally ready.
Paper Towns by John Green
Paper Towns
is a book about a teenager called Quentin who is in love with Margo, his neighbour. One night she comes to his window and takes him on a journey to take revenge on some of the people who she feels have wronged her. The next day she disappears and Quenton feels he should try to work out what has happened.
This book takes a look at teenage politics, love, friendship, revenge and the future, in a way that is metaphorically resonant and hilarious. If you have read a John Green book before you'll know exactly what I'm talking about. And if you haven't, I highly recommend you try one.
Pride and Prejudice and Zombies by Jane Austen and Seth Grahame Smith
This book is the story of Pride and Prejudice, a classic by Jane Austen, but with a twist: zombies. So, our fearsome Elizabeth and Jane and their sisters are zombie hunters.
While this book can undoubtedly be a bit controversial with fans of classics, I think that the violence and action of zombie hunting compliment Jane Austen's novel in a way that makes this story a fresh new read.
Nat Wassell
The Lie Tree by Frances Hardinge
The Lie Tree
is the first children's or YA book to win the overall Costa Book Award (Winner 2015) and it isn't hard to see why.
Faith, our protagonist, is exiled to the island of Vane with her family and finds herself in the middle of a murder mystery and a super creepy one to boot. As her life begins to unravel, Faith finds that the lies you tell have a certain way of coming back to you.
'The Lie Tree' is not your typical YA novel, which is probably one of the selling points for a lot of adult readers, and the thing that won it the Costa Award at all. I don't personally think I read a better written or more compelling book last year, and you dismiss it just on the grounds of being YA, you're missing out on a cracking read.
The Song of Achilles by Madeline Miller
I've had friends bugging me for years to read this book and just last month I finally got around to it. The Song of Achilles
 tells the story of Achilles and Patroclus, of Homer's Iliad fame, and it will break your heart. I'll tell you that now, so you can make your own decision about reading it.
Patroclus, exiled from his father's court, grows up besides Achilles in his own court and it isn't spoiling anything to tell you that the pair of them fall in love. It's a beautiful story told with beautiful language, poetic and soulful. Unfortunately, if you know your Illiad, you know that a war has to come along and that some people have to die.
If you don't get at least a little moist eyed by the end of this story, then I don't know what to tell you. Just give it a try and I promise you won't be disappointed.
Adiba Jaigirdar
In the Time of the Butterflies by Julia Alvarez
In the Time of the Butterflies
is inspired by the true story of the Mirabal stories. The book follows the three young sisters as they rebel against the Trujillo dictatorship in the Dominican Republic.
Alvarez' book is poetic and poignant in its exploration of the Mirabal sisters. Not only does she write about their rebellious acts against Trujillo, but it imagines their life from childhood to adulthood. It's a book that is both heart-breaking and evocative.
Mother, Mother by Koren Zailckas
Mother, Mother
follows the story of a highly dysfunctional family that seems to be falling apart after the eldest daughter, Rose, runs away from home. Violet begins to rebel against her mother's controlling attitude. Douglas, the father, turns to alcohol. Will, the youngest, has been diagnosed with Aspergers and is home schooled; separated from his peers.
But there is something a little darker to this family. As Josephine, the mother works on putting her family back together again, the truth begins to unravel.
Mother, Mother is probably the most disturbing psychological thriller I've read in a while. The story is chilling, and leaves you distrustful of each and every character.
Adam Hopton
Ready Player One by Ernest Cline
Set in a not entirely implausible dystopian future, Ernest Cline's debut 2011 novel plays right into the hands of any 80's geek culture aficionado.
Told from the point of view of lead character Wade Watts, Ready Player One
 takes the reader on a journey from the slums of 2044 through the virtual paradise known as the OASIS. When the creator of the OASIS passes away, he sets up a global eater egg hunt within his creation where the winner will inherit his vast fortune including control of the OASIS itself.
Cline manages to invest the reader in the 2044 future by making the focus of the book's contest heavily nostalgia-centric. Everything from old-school arcade games to classic 80's geek-flicks and seminal music from that era play a huge part in our hero's quest to win the hunt.
At times Cline gets overly descriptive of the characters' actions such as how they operated their 'in-game' spacecraft or how a certain arcade game was played and won. However, what Cline has done here is protect himself from any potential scrutiny over plot-holes or dispute over incorrect information. When looking at it from this point of view, the attention to detail is staggering.
I found the finale of the story somewhat anti-climatic and predictable but I was thoroughly invested in each of the characters and their journey to the end more than made up for it.
If you are of a geek/nerd persuasion, I'd highly recommend picking this up if you haven't already, especially as there is Spielberg-directed film adaptation coming in 2018.
Some of the coverage you find on Cultured Vultures contains affiliate links, which provide us with small commissions based on purchases made from visiting our site. We cover gaming news, movie reviews, wrestling and much more.