B&B takes on a topical (when is it not?) issue: the weird, sad war between fundamentalist religious zealots (mostly Christian), and the gay community that wants to be able to patronize their businesses. If you already know where you stand on the issue, don't think the movie is going to make any effort to change your mind.
One of the scariest elements to this largely successful horror movie is the constant reminder that some people are never going to change. They will profess their love for Christ, or whomever, and then they will breathe pure hate towards anyone who doesn't fit their unhappy, narrow view of the world. The movie takes place after a lawsuit by a gay married couple (Sean Teale and Paul Bateman) against such a human being. The married couple return to the site of their eventual triumph to have the B&B experience they feel they deserve. Not surprisingly, things take a turn for the weird early on. From there, things reach some fairly shocking heights.
Even a longtime veteran of horror like me was fairly taken aback by the way B&B shifts gears, reaching a plateau of brutality that has to be seen to be believed. Best of all, B&B builds rather masterfully towards that conclusion. This is the debut feature from writer/director Joe Ahearne. It is as strong a first film as anyone could hope for.
The movie takes the miserable reality of the fundamentalist, and gives us a genuinely scary experience. We believe in a character like the owner of a bed and breakfast without question. Paul McGann, a great actor from films like Withnail and I and Alien 3, creates a bigot who could very easily be compared to any number of real people in the world. He is being dragged into a new world kicking and screaming. In fact, he's so focused on what feels like a betrayal from God, he doesn't even know his son (Callum Woodhouse) is gay.
Like any good horror movie that wants to comment on the state of the times, B&B weaves its philosophy into the store casually. The movie never gets to a heavy-handed place. The larger points the movie wants to make, particularly about relationships and the point in which your faith is the heart and soul of your hatred, never come at the expense of atmosphere, performances, or pacing. The movie makes the most of its 80 minute running time. It also offers great work from both Sean Teale and Paul Bateman as the married couple. Ahearne wrote a stellar horror script. This fact is emphasized again and again by the quality of the acting from everyone in the cast.
With the short running time, B&B never overstays its welcome. As the newlyweds sink further and further into the horrors of their circumstances, we find ourselves being taken to the conclusion at a surprisingly brisk pace. No one will ever accuse this movie of wasting anyone's time.
While not a genre game-changer, B&B is nonetheless a satisfying experience. It has been a pretty good year for horror. B&B is a good example of the fact that we've had so many good horror movies released this year, a few were bound to slip through the cracks. Don't let that happen here.
Some of the coverage you find on Cultured Vultures contains affiliate links, which provide us with small commissions based on purchases made from visiting our site. We cover gaming news, movie reviews, wrestling and much more.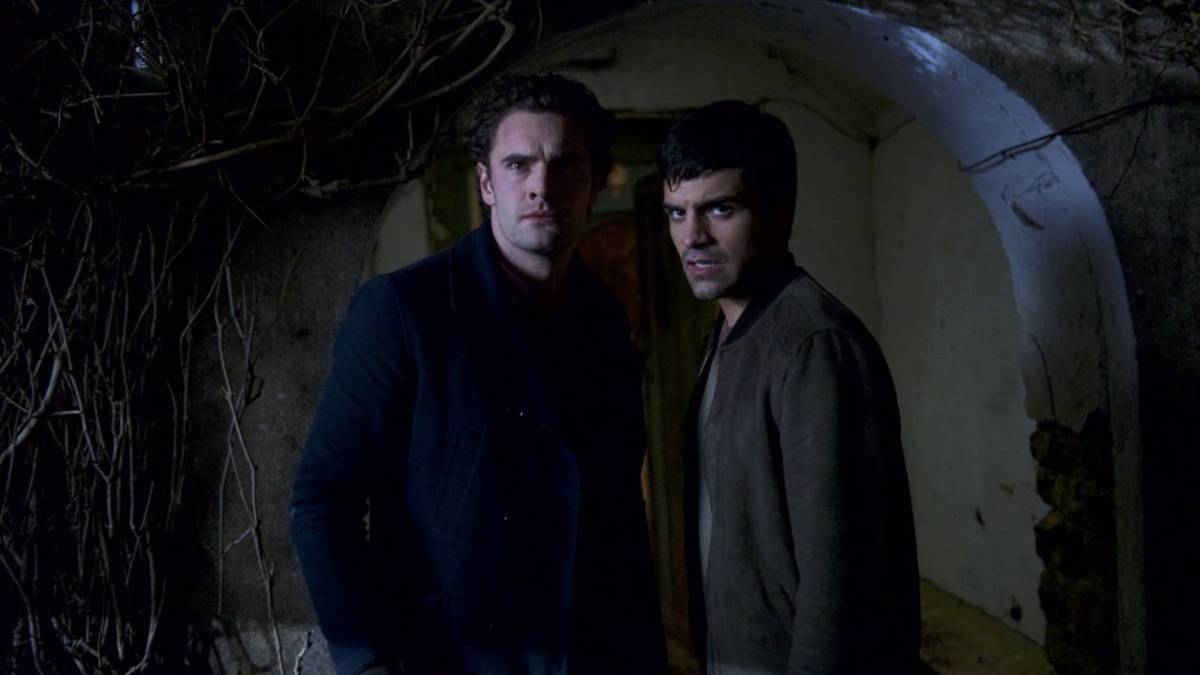 Verdict
B&B is a clever, socially relevant thriller with a streamlined script that doesn't waste the viewer's time.