Halloween has finally passed us by. And so too has our 31 Days of Horror, where we've watched 31 horror films, one of every day of the month, and told you what we thought about them. Many thanks for sticking with us all this way, and if you're new to the party, be sure to check out parts one, two and three. But now, it's time for our final eight films. Enjoy:
The Omen (1976)
Another contender for 'brattiest child in a horror film' (other contenders include The Babadook as seen in part one, and the upcoming Little Evil).
The Omen follows a family whose child dies at birth, and so the father is persuaded by some priests to swap his kid for another who has lost his mother. The new mum is none-the-wiser, and so when he discovers his new child may be the literal Antichrist, he must take it upon himself to stop the child from ending the world. The film is fascinating for providing such a rich and researched mythology, while also tackling the tough question of whether it's right to kill a child if you know they will do something awful in later life.
Scare Rating: 1/5
Gore Rating: 2/5
Little Evil (2017)
A parody of The Omen, this Adam Scott vehicle follows a newly married man who discovers that his step-son may (also) be the literal Antichrist. Unfortunately, this Netflix special trades good writing and any real tension for poor attempts at humour. The end result is something that doesn't really seem like a comedy (bar the dialogue of one character) and doesn't seem like a horror at all. It's just a bit of a nothing movie. It's not the worst film I've ever seen, but it's easily the worst film I've watched this week.
Scare Rating: 1/5
Gore Rating: 2/5
Paranormal Activity (2007)
The first outing in the powerhouse found-footage franchise that is, disappointingly, not all that scary. The film jumps straight into the story, which is appreciated (and contextually necessary). The film follows a young couple, one of whom believes she has been the target of a paranormal entity. Her skeptical boyfriend has bought a camera to document any strange happenings around the house, but his glib approach to her troubles leads to tension between the pair and a series of increasingly life-threatening situations.
The strength of this film lies in its small scale and its sincerity; the fact that it's not filled with constant scares makes it seem more real, although it may leave some viewers wanting.
Scare Rating: 2/5
Gore Rating: 1/5
Evil Dead II: Dead by Dawn (1987)
A baffling film, in that the first eight minutes poorly retell the events of the first film, which in turn leads to continuity errors, as story beats don't seem to fit in with either version of the film it's following on from. Once that's over, Evil Dead II follows Ash, a survivor of an attack on a cabin in the woods by evil entities that can possess the living. With the road home destroyed and the evil forces preparing for another attack, Ash must team with another group of visitors to the cabin to fight off the evil 'deadites' and his own increasing madness.
The film is weirdly scripted, strangely acted and somewhat baffling in its production, and yet utterly hilarious. It's such a sharp turn away from the tone of the previous movie that it makes one assume everything 'bad' has been done on purpose. The result is a cult classic that can only truly be described in one word: "Groovy".
Scare Rating: 2/5
Gore Rating: 5/5
The Shining (1980)
A Stephen King classic that we can only hope doesn't get remade as all his other properties seem to be, as this 1980 horror remains stronger than a lot of contemporary horror movies.
The film follows a man and his family who take on a job looking after a secluded hotel over the winter. As the isolation and seemingly haunted nature of the hotel begins to take over the mind of the father, it's family member vs family member in a fight for survival. With excellent performances from every member of the cast and a truly chilling performance from Jack Nicholson in particular, this horror film is so timeless than people who haven't even seen it could probably quote it. Even better, it's led to the creation of some fascinating documentaries that are also well worth the watch.
Scare Rating: 2/5
Gore Rating: 2/5
28 Days Later (2002)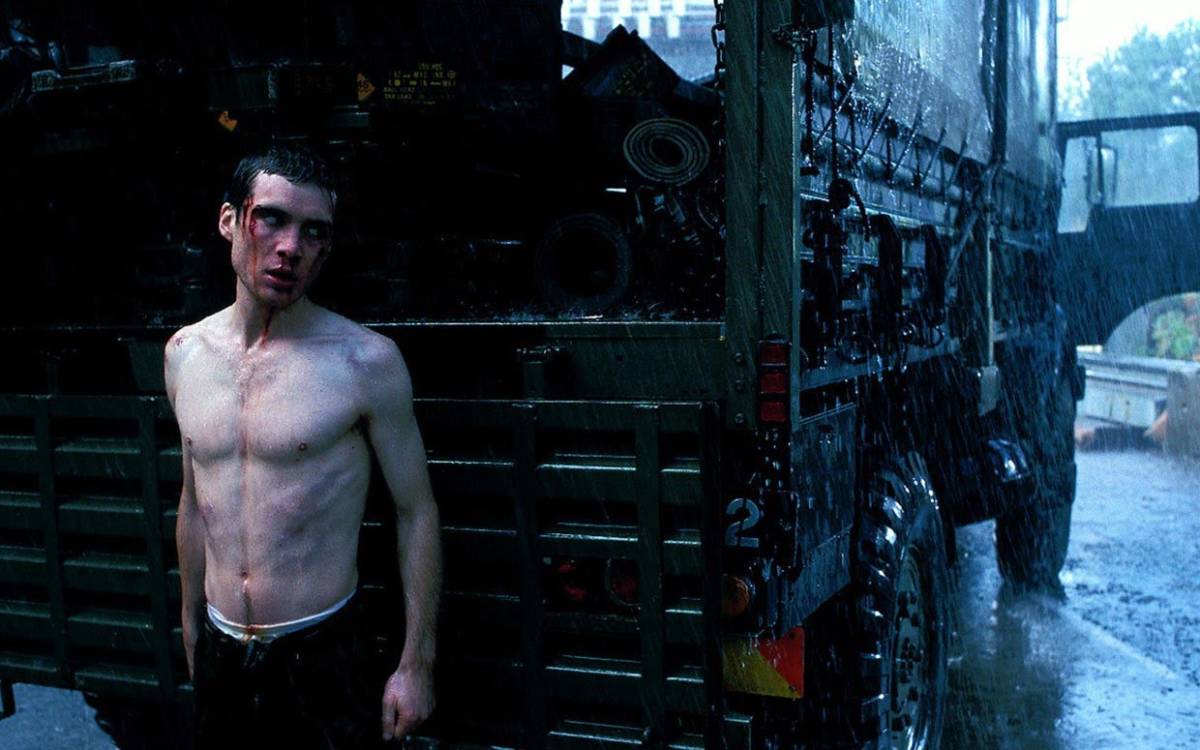 Time for another controversial opinion (the first one was about The Texas Chainsaw Massacre, if you're new around these parts).
28 Days Later is a film that's applauded for its strong political themes, and follows a young man who wakes up from a coma and finds the world has been consumed by a zombie apocalypse. Teaming up with a group of fellow survivors, they set out in search of hope and some form or protection. The thing about this film is I understand the themes they're dealing with and I applaud their inclusion, but the film itself seems lacking. The acting and dialogue are off-putting, and one character is so bland that it's not hard to understand why the actor portraying them moved on to become a musician instead. In an age where 'fast zombies' are no longer a rare occurrence, 28 Days struggles to stand up on anything other than the themes embedded in it.
Scare Rating: 3/5
Gore Rating: 3/5
Get Out (2017)
The breakout hit from comedian Jordan Peele, Get Out is an amazingly good directorial debut which left audiences hungry to see what the Key & Peele star would do next. Hilarious, tense and beautifully satirical, Get Out follows a young black photographer who visits his white girlfriend's parent's house for the first time, and finds that despite their pleasant welcome, his very soul may be in danger. Get Out is a timely movie that shines a light on racism in modern society, and is liable to strike a chord with some viewers who might feel like the subtle racism the characters display could have been plucked from their day-to-day lives.
Scare Rating: 3/5
Gore Rating: 4/5
This is the End (2013)
The final film in our 31 Days of Horror, This is the End follows a group of actors playing exaggerated versions of themselves, who are forced to take haven at James Franco's new house after the biblical apocalypse strikes. Complete with an axe wielding Emma Watson, exorcisms, petty squabbles and giant demon penises, This is the End may not be everyone's cup of tea, but if it is yours, you'll no doubt find it comical and cringe-worthy in equal measure. It's a film you can tell its stars had a lot fun on, and that fun shines through, even in the face of the apocalypse.
Scare Rating: 2/5
Gore Rating: 4/5
So that's it. That was the end. Thirty-one horror films watched and commented on.
It's hard to say which film was the scariest, as the more films I consumed, the higher my tolerance for scares seemed to be. It didn't help that none of the films were outrageously scary to start with, but if one had to be picked, it would probably be 28 Days Later for making zombies scary again (even if they now seem rather tame in comparison to later movies).
When it comes to picking the goriest film, there was a lot of competition. But when gore becomes too gratuitous, it ceases to be shocking, so the winner here would have to be Gerald's Game for keeping the gore brief, but unbelievably disgusting. Seriously, almost three weeks on and 'that scene' still makes me feel a bit uneasy.
On the whole, the best movie would have to be one of the older ones. The Thing, The Exorcist and Psycho are all brilliantly made, and more modern filmmakers should strive to make movies of this quality.
Meanwhile, the worst movie was easily The Texas Chainsaw Massacre. It's hard to get over how disappointing it was. People may suggest that you should watch the sequels to really get a feel for a narrative and the franchise as a whole, but no matter how successful it may be, the lack of any chainsaw massacres in Leatherface's first outing is unforgivable. One thing I cannot dispute about its misleading title however, is that it probably was set in Texas. So it wasn't completely dishonest.
Some of the coverage you find on Cultured Vultures contains affiliate links, which provide us with small commissions based on purchases made from visiting our site. We cover gaming news, movie reviews, wrestling and much more.