We recently looked at 10 current WWE superstars that need to be featured in the upcoming WWE 2K Battlegrounds. As we saw in the game's brief teaser, they are set to do battle with some of the greatest of all time to ever step into a squared circle, ranging from bonafide Hall of Famers to the now part-time megastars that paved the way for the likes of Roman Reigns, Drew McIntyre and Becky Lynch.
The inter-generational war will once again fire up in the over-the-top world of 2K Battlegrounds, but the question is, which legends will we see unearthed for the showdown and who will be the first you get you get your hands on? We run down a list of 10 legends that need to be included in this year's game, selecting a range from across all eras of professional wrestling and predicting how they will fit into the comical world of 2K Battlegrounds.
Make sure you throw down your own legends that you want to see in the comments below.
1. Hulk Hogan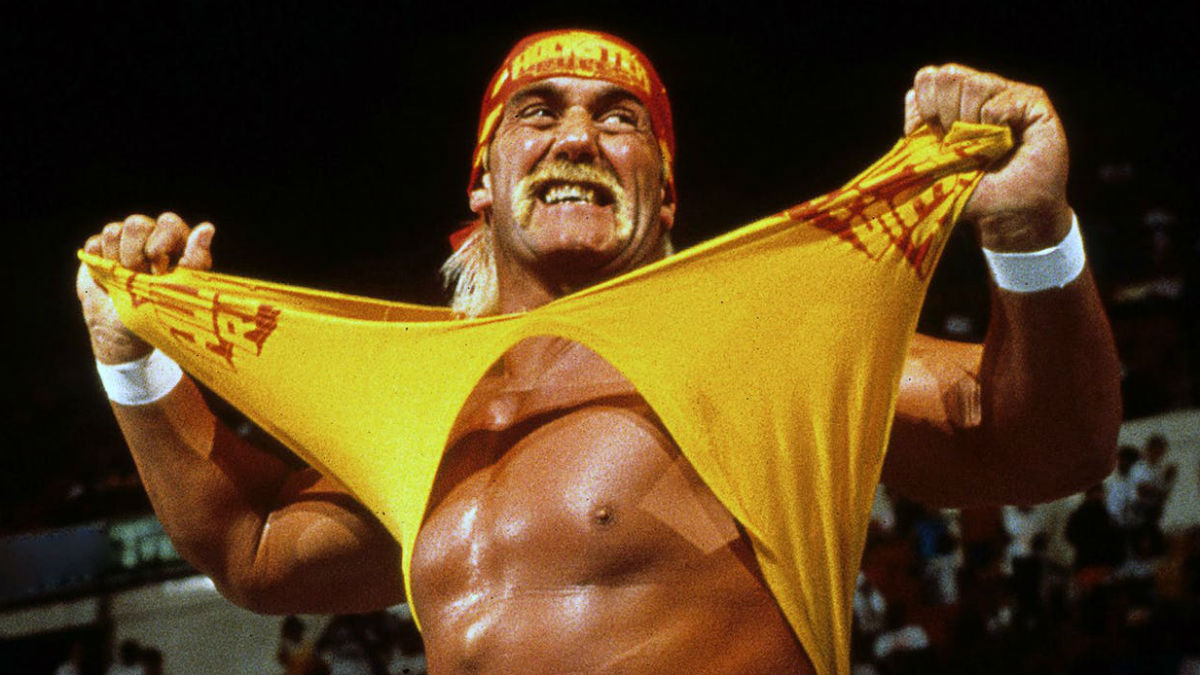 There's no argument when we say that Hulk Hogan is the greatest attraction in wrestling history, forging the genre of sports-entertainment alongside his equally legendary colleagues: Andre The Giant, Roddy Piper and Randy Savage at the forefront of the Rock & Wrestling movement of the early 90s. If it weren't for Hulkamania, chances are there wouldn't even be a game for us to write this article about.
Obviously Hogan has been involved in some of the more controversial aspects of pro-wrestling in recent years, but now that WWE and Hogan seemed to have put the past behind them, Hogan is all in with the current product and will likely put his trademark forward for the upcoming 2K Battlegrounds.
Hogan was a real-life superhero to many, and at times a real-life villain when donning the black and white. I'd be shocked if a super-sized version of the various iterations of Hogan didn't make an appearance in the game, delivering leg drops from a hundred feet in the air and reigning supreme over every other guy on the roster whether they liked it or not.
2. Bret Hart
We discussed how WWE 2K Battlegrounds could appeal to the hardcore fighting game community by including characters that favour the more technical style of wrestling, allowing for intricate combos and mechanics to be mastered in the lab and instantly adding an extra layer of competitiveness to the game. Should the likes of Daniel Bryan, Seth Rollins and Adam Cole be the modern examples of this style, then surely 'The Hitman' is the founder from yesteryear.
Bret Hart innovated wrestling throughout the 90s, introducing audiences to a more chain-based catch style of grappling, making way for a different style of match that allowed smaller competitors to be the highlight of the show. For years, wrestlers have cited Bret Hart to be one of their top inspirations, so naturally he's going to end up on a lot of Mount Rushmores and thus a necessary addition to 2K Battlegrounds.
The only potential issue with Bret Hart's inclusion is his recent relationship with All Elite Wrestling, making a surprise appearance at the first Double or Nothing event to unveil the prestigious AEW Championship. Whether this has put his partnership with WWE on the back-burner or not will soon come clear.
3. Rey Mysterio
It's hard to classify Rey Mysterio as a legend considering that he's still an active competitor on the WWE roster, but there's no doubt that the biggest little man helped establish the high-flying, cruiserweight style that has taken root across the world and paved the way for many of superstars we see on TV today. Rey Mysterio has competed in pretty much every promotion going, certifying him as a future ballot Hall of Famer and a huge inspiration for where wrestling's at today.
WWE 2K Battlegrounds could easily put him on either side of the roster – either as legend or modern superstar – and he could out-manoeuvre everyone with his fast-paced lucha-libre skills. I can definitely see the acrobats of the game being some of the most fun to pick up and play and what with Rey Mysterio's ability to cross generations of wrestling fans, I imagine he'll be one of the first choices when playing 2K Battlegrounds for the first time.
4. The Undertaker
When you think of wrestling legends, you immediately think of The Undertaker. Spanning three decades of destruction, Undertaker's career is more than worthy of an entire wing in the WWE Hall of Fame and a sure-fire spot on the 2K Battlegrounds roster.
The Undertaker will certainly be included within the more supernatural side of the game, alongside the likes of 'The Fiend' and the equally legendary Ultimate Warrior, which should make for some really exciting twists in the middle of a match. Undertaker could draw upon the powers of darkness to aid him in his battles and literally take his opponents out of their comfort zones and into the deepest depths of his Boneyards.
I definitely see Undertaker being one of the more interesting characters to learn, armed with various spooky abilities that have crept into 2K games in the past. 2K Battlegrounds will be the perfect place to play out those last few dream matches we're waiting to see at WrestleMania.
5. Sting
Speaking of dream opponents, how about 'The Icon' himself. Sting might not have had the longest active career in WWE, but there's no doubt that his efforts in WCW and beyond have established him as one of the most popular legends in the industry.
Sting also fits into the supernatural branch of the roster that could make him one of the more fun characters to take into the ring. We definitely see him rappelling down from the rafters to deliver some knockout blows with his signature black bat and crunching bones with his Scorpion Deathlock.
Sting would be a welcome addition to the legends roster, if only to scratch off a few more WWE-based dream matches in an environment where 'The Stinger' can be at his very best.
6. Kane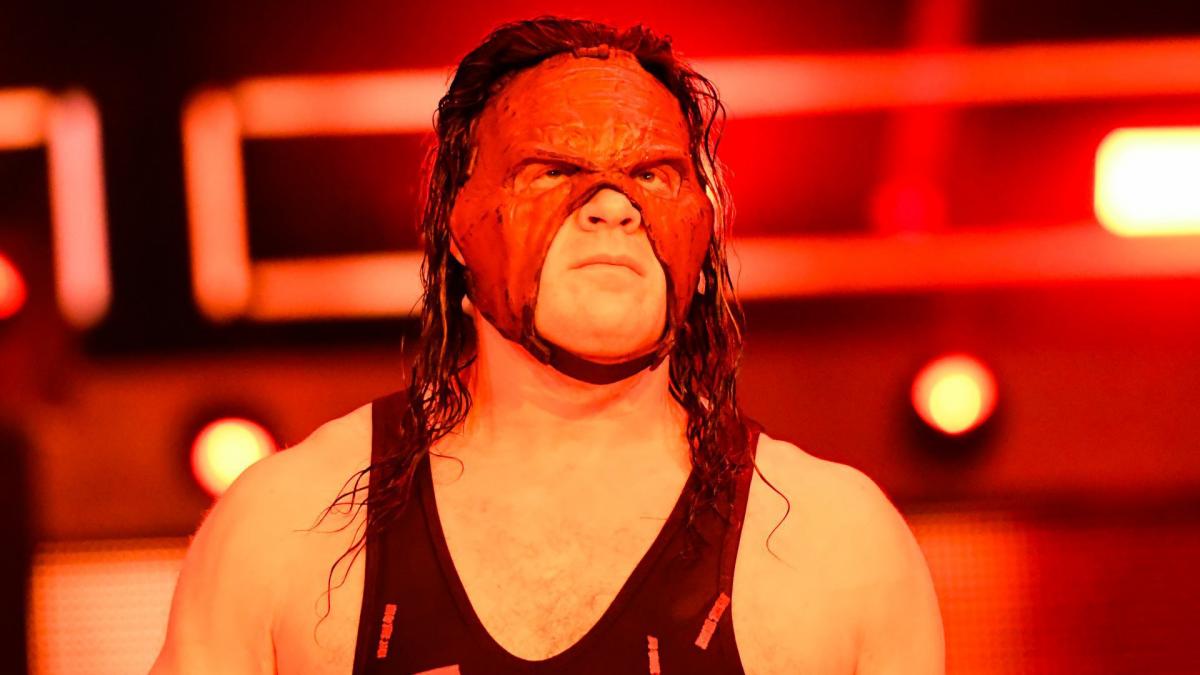 'The Big Red Machine' forever remains one of the most beloved characters in wrestling history. Now taking time to focus on other ventures outside of wrestling, Kane's time in the ring might be coming to an end, but that doesn't mean we couldn't bring the hellfire and brimstone back to life in WWE 2K Battlegrounds.
In the world of giants and monsters, Kane would fit nicely into both categories, tossing opponents around the ring and then lifting them up for a crushing Chokeslam that would literally send them down into the fiery pits of Hell itself.
Kane might hold some of WWE's strongest lore, something that could certainly be explored and unleashed in the comic-based world of 2K Battlegrounds.
7. Mick Foley
The three faces of Mick Foley could all find themselves a spot on the 2K Battlegrounds roster. A legend in the business, 'The Hardcore Icon' has become notorious across the world for his death-defying antics, something that could very well find a place in the world of 2K Battlegrounds.
Perhaps Cactus Jack is impervious to pain itself? Mankind can be fed to alligators and still come out fighting, or even Dude Love's ability to hypnotise opponents with his smooth moves. Whichever way we pitch it, we can't help but fall in love with the idea of Mick Foley being included in this year's game.
As recent Q&A's have revealed, certain hardcore elements will be brought in as part of 2K Battlegrounds. Namely an electrified cage where you have to collect bags of money (I guess a play on the Money in the Bank match?), sounds like something Foley would love to get stuck into. I reckon we'll see even more crazy stipulation matches put together for the base game, so maybe we'll be able to take a trip back to the classic Boiler Room for rematches with 'Taker and The Rock?
8. Goldberg
One legend that just can't seem to get enough of the squared circle is the now former two-time Universal champion, Goldberg. The man who went undefeated for years in WCW and has forged quite the legacy in WWE as well, Goldberg has become an institution in the wrestling world and a natural choice for the legends roster in 2K Battlegrounds.
Whether you appreciate the occasional Goldberg run or not, he should be a fun addition to the game when you consider how much devastation you can cause with his Spear. Maybe Goldberg would be used as another giant character, a powerhouse that can tower over the rest of the roster and deliver some of the most punishing offence in the game.
I'm sure many of 'Berg fans will be jumping straight into a match against Braun Strowman to reclaim the Universal title.
9. Trish Stratus
With both Becky Lynch and Charlotte Flair being confirmed for the game, naturally we need to choose a few female legends to step back into the ring to do battle with today's best and brightest. When thinking of iconic women who helped carve out a place for the likes of the Four Horsewomen in today's industry, you've got to talk about Trish Stratus.
Trish and her cohort wanted to take wrestling more seriously than those booking them. Whenever given the opportunity, they'd do their utmost to knock it out of the park with a match that could give the men a run for their money. Trish, Lita, Chyna, Molly Holly, choose any of these historic performers for your 2K Battlegrounds roster and you won't get any argument out of me.
10. D-Generation X
In true WWE fashion, we're going to include an entire stable's worth of superstars as just one slot on this list. D-Generation X have gone down as one of the, if not the most iconic faction in pro-wrestling history, featuring the likes of Shawn Michaels, Triple H, The New Age Outlaws, Chyna and even Hornswoggle at one point. There's an argument for every single one of those legends to have a place in 2K Battlegrounds, but maybe as a unit, they'd be even more unstoppable.
I definitely see all of DX riding into battle together on their patented tank, bringing a variety of different play-styles into the match with HBK flying off the ropes and Triple H crushing skulls underneath his oversized sledgehammer.
Chances are we might even see the corporate side of Triple H be subbed in, which I'm sure nobody would deny is the perfect final boss to 2K Battlegrounds.
READ NEXT: WWE 2K Battlegrounds Roster: Every Confirmed Superstar and Legend
Some of the coverage you find on Cultured Vultures contains affiliate links, which provide us with small commissions based on purchases made from visiting our site. We cover gaming news, movie reviews, wrestling and much more.