Recent years in the gaming industry have proven that the classics of the past can lead to present day financial and critical successes. Even over the past couple of months, we've had Tony Hawk's Pro Skater 1+2 and Super Mario 3D All-Stars, both of which have been commercial juggernauts for Activision and Nintendo respectively.
PlayStation themselves have adopted the same strategy, with a remake of Demon's Souls set to launch on the same day as the PS5. As for the Xbox though, their upcoming games aren't mining the vaults as much as they possibly could. With that in mind, we've put together a list of games and franchises that deserve to make a comeback on the Xbox Series X|S in some form or another.
1. Blinx: The Time Sweeper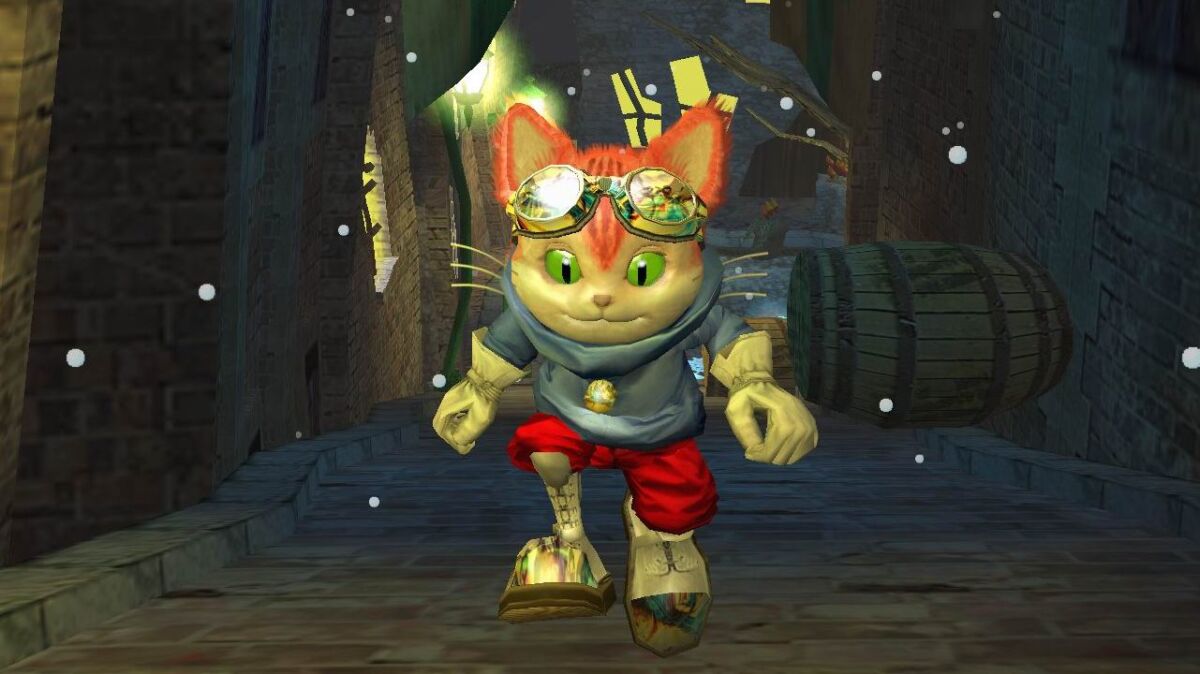 So it turns out that the early to mid-2000s were a treasure trove of giving game characters vacuum cleaners. Nintendo strapped one to the back of Luigi and said "hey, go hunt some ghosts" for the GameCube's Luigi's Mansion, while the PS2 saw an official Garfield game about cleaning Jon's house before he came home, and the only reason I know about it is Wikipedia. Thanks, article research. Meanwhile, the Xbox had Blinx: The Time Sweeper, a 3D platformer about a cat with a time-powered vacuum. I think we all know who won that deal.
Nintendo. It was Nintendo.
Still, Blinx was a pretty good action platformer that utilised time powers in interesting ways as players were able to slow down, stop, speed up and reverse time, or even record specific moments. It did well enough to warrant a sequel in 2004, but the series was never heard from again, which is a shame. Crash Bandicoot, Sonic the Hedgehog and Spyro have more than a few dud sequels under their belts, but they're still going today. I'm sure with the right developer, Blinx could make a decent comeback.
2. Killer Instinct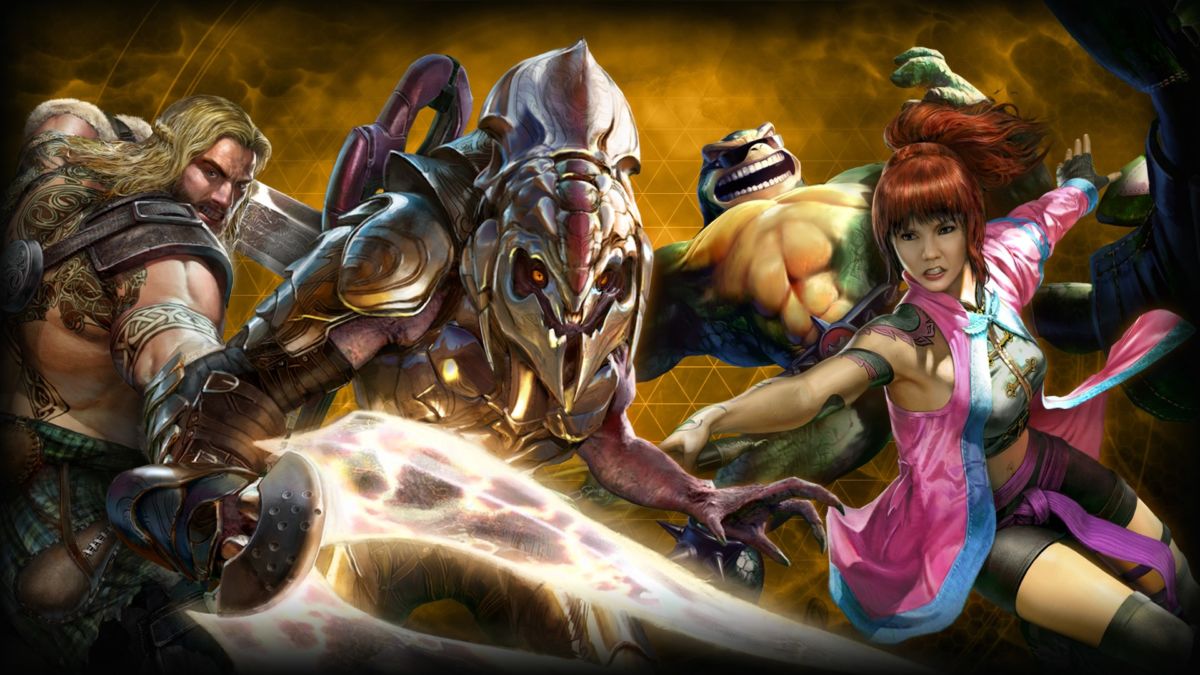 Compared to other games on this list, Killer Instinct isn't quite as dead as the others. The fighting game originally from Rare was a launch title for the Xbox One, with three seasons worth of content up until 2016, at which point the KI well has been dry ever since. I think it's about time that changed, purely because the Xbox needs an exclusive fighting game in its ranks. It's not enough to offer a next-gen Samurai Shodown upgrade, it needs something new, and a new KI would fit the bill.
Any potential Killer Instinct sequel would do well to follow on from the incredible work done by Double Helix and then subsequently Iron Galaxy, who developed the 2013 reboot. The game offered fast-paced, combo focused gameplay, with plenty of depth and chance for mind games. On top of that, a wealth of modes and content, plus an extensive tutorial system to learn the ins and outs of KI's intricate system, made for a perfect fighting game – certainly one that deserves to be resurrected.
3. Max Payne
Alright, this one is less about seeing a new entry into the series and more just a wider statement about the Xbox's backwards compatibility program as a whole. The program was halted in the middle of last year to allow the team to ensure that every game available now is compatible with next-gen. With those consoles launching next week, perhaps it's time to revisit some original Xbox and 360 games to add to the library. I'll even give you a good starting point: Max Payne.
For whatever reason, the Max Payne trilogy hasn't been made available via backwards compatibility, which is a shame considering that it's one of the most recognisable and popular franchises in gaming history. While it's clear that Remedy and Rockstar have moved on to greener pastures with regards to their other projects, it would be nice to see some certified classics become available once again.
4. Jade Empire
From a series that should be backwards compatible to a game that perhaps deserves an update, Jade Empire was one of BioWare's first real stabs at creating an action-RPG that allowed players to make impactful moral decisions. While the team might have gained more traction with Mass Effect and Dragon Age a few years later, let's not forget about their Xbox exclusive.
Taking place in the titular Jade Empire, a fictional amalgamation of Chinese history and mythology, you play as a powerful monk seeking to stop an oppressive emperor from subjugating their people, but are you doing it because it's right or because you want the power for yourself? Make good decisions, kids. I mean, if Kingdoms of Amalur can get a HD remaster, why can't Jade Empire too?
5. Amped
At this point, I've given up all hope on seeing a new SSX game, so why not devote that time and energy to something much more realistic, like the idea of a new Amped game? Yep, sure. That's a much better use of my time. Great job, Ash. Nailed it. But seriously, let's make a new Amped game, or at least make Amped 3 backwards compatible, because that game was about as 2005 as it could possibly get.
While the first two games in the series were more straight-laced, tricks focused snowboarding games, Amped 3 was the series' Tony Hawk's Underground 2 moment; the shark jumping moment. Aside from your usual trick-based missions, you're also taking pictures of celebrities, stopping a shadowy company from brainwashing the masses and creating an advert for a perfume that has the tagline "Live Fast, Die Young, Leave A Nice Smelling Corpse". Please make it backwards compatible, because more people need to experience how silly it really is.
Or you could just watch this YouTube playlist, I guess.
6. Brothers In Arms
If there's one word you couldn't use to describe Brothers In Arms, it's silly. The WW2 shooter from Gearbox has sort of been resigned to history over the past decade and a half. There was an Xbox 360 release at the start of the console's lifecycle, but no game announcements since then, which is a shame. There was a trilogy of mobile games, but nothing else.
As a series, the three main games were very well reviewed and received, but Gearbox clearly went on to find more success with Borderlands, while other flights of fancy like Duke Nukem Forever, Alien Isolation and Battleborn have occupied their time. That said, there's a Brothers In Arms TV show in the works, so perhaps it's time for the series to make a comeback. Maybe there'll be some HD update collection for the new consoles.
7. Project Gotham Racing
This one hits a bit of a sore spot for me as Bizarre Creations were responsible for some fantastic games in their short-lived history, including The Club, Blur and Geometry Wars. We're giving special mention to Project Gotham Racing though, the Xbox's other exclusive racing game series. You know, when it's written down like that, you can see why one had to go, and unfortunately for PGR, it wasn't going to be Forza.
For me, PGR sat in that middle between Forza Motorsport and Forza Horizon. You were still encouraged to follow the racing line, brake before corners and so on, but PGR always felt a bit more arcadey in its handling than Forza Motorsport ever did. Maybe that was just because of the Kudos pop-ups for every successful drift, but PGR just felt more fun. It's not coming back (rest in peace, Bizarre), but it's nice to think about.
8. Grabbed By The Ghoulies
In part one of our "hey, you remember when Rare made games that aren't Sea of Thieves?", let's talk about Grabbed By The Ghoulies. A third person brawler set in a haunted mansion, you had to use whatever weapons you could get your hands on to survive the various traps and ghosts intent on ruining your night.
It was frustrating, of course, but it was a unique take on the traditional haunted house survival genre, offering some spooky yet goofy in equal measure. This wasn't a horror game that was intent on dishing out some kind of psychological trauma over its themes and graphic depictions. Instead, it was the type of horror where you cuddle up on the couch and enjoy the game together. More of that please.
9. Banjo-Kazooie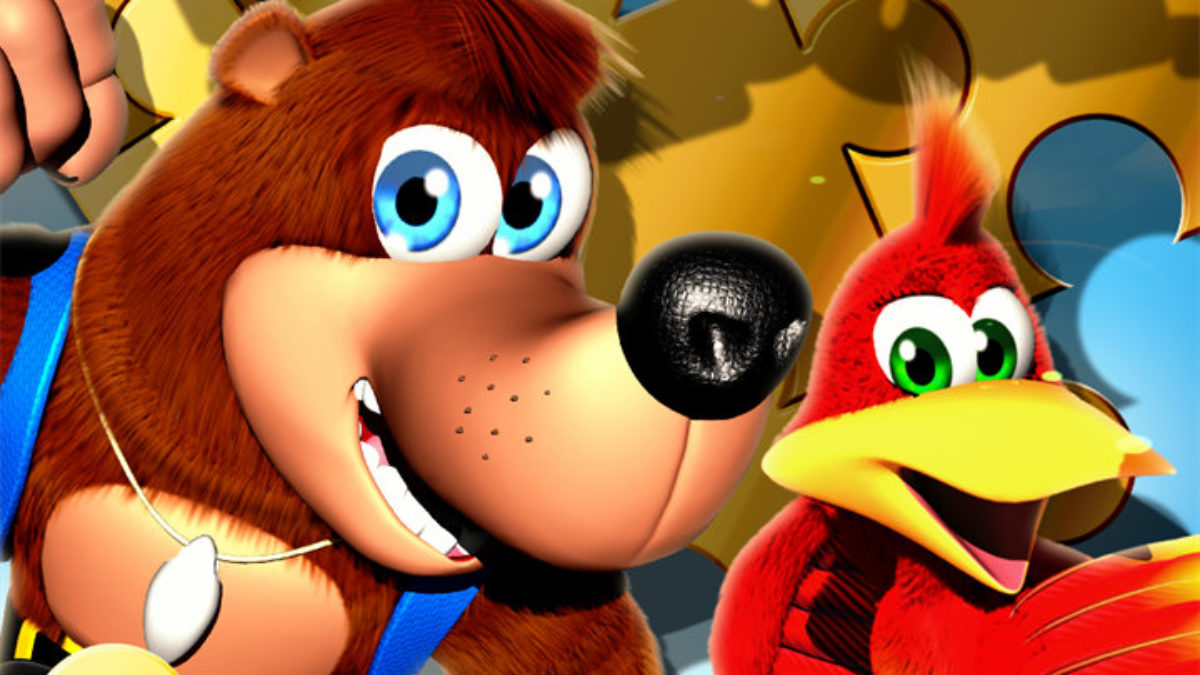 Look, let's just be honest here. New Super Lucky's Tale is a great 3D platformer, and there's plenty of other options available on the Xbox, but there are two true stars that Xbox has in their back catalogue that they're doing absolutely nothing with. Okay, so they lent them out to Super Smash Bros. Ultimate for a bit, but still. There's no new games on the horizon, and that's sad.
I'm talking of course about the iconic bear and bird duo, Banjo-Kazooie. Rare's dual mascots have a long history within gaming, but they haven't been seen in a proper game since Nuts and Bolts, and while that was featured in Rare Replay a bit more recently, fans would likely rather see Banjo-Kazooie appear in a new game rather soon. Hell, if Rare are too busy, just give the property to Playtonic. Yooka-Laylee was basically Banjo with a new lick of paint, so why not let them have a go?
10. Scalebound
Alright, this one is a bit of a meme pick at this point, but I can't be the only one who wants to see Scalebound revisited on next-gen consoles.
Platinum's character action game with massive dragons certainly seemed hugely ambitious for the Xbox One, but the Series X|S might be powerful enough to handle its demands. I don't know, it's wishful thinking, but part of me will just never get over Scalebound and what might have been.
READ NEXT: Hey, Why Isn't Far Cry 3: Blood Dragon On The Switch?
Some of the coverage you find on Cultured Vultures contains affiliate links, which provide us with small commissions based on purchases made from visiting our site. We cover gaming news, movie reviews, wrestling and much more.