July was a prosperous month for comics and manga, particularly due to promotion and sales from San Diego Comic Con and recognition of the best in the business with the Eisner Awards. Something is Killing the Children returned with issue #25 after its comic and creators won big at the Eisners. Its prequel series also began a new arc in House of Slaughter #7. Needless to say, the industry is thriving.
After watching the Eisner Awards where the most recognizable names and titles in the business received well-deserved accolades, you might be curious about newer comics just generating an audience. Here are 10 underrated comics of July 2022 you might hope receive nominations during the next award seasons.
10. Stranger Things Summer Special One-Shot – Keith Champagne, Caio Filipe, Dan Jackson, & Nate Piekos
Stranger Things: Season 3 took the horror to a slightly higher level than its previous installments. However, the third season lightened the mood initially with its bright summer setting and pulsing neon lights emanating from the Starcourt Mall. The Stranger Things Summer Special One-Shot comic turned back the clock in July to revisit those hot 1985 summer nights.
Published by Dark Horse Comics, the comic centers on Hawkins, Indiana PD officers Powell and Callahan from the Netflix show. The duo banter and investigate various crimes throughout Hawkins. They both discuss how something strange has been plaguing the town ever since Barb's disappearance, and their goal to catch troublemaker lifeguard Billy Hargrove may lead them straight into the weirdness they want to avoid.
The one-shot will make you want to revisit Stranger Things: Season 3, perfectly capturing the tone of the show with photorealistic artistry and dialogue matching the two well-meaning but oblivious cops.
9. Nights with a Cat Vol. 1 — Kyuryu Z, Stephen Paul, & Lys Blakeslee
There's never a bad time to read a slice-of-life cat manga. In July, Nights with a Cat Vol. 1 from Yen Press secured its spot in the mounting collection of purr-fect manga featuring furry felines.
Like many cat-lovers, protagonist Fuuta looks forward to the moment he can come home and spend precious time with his sister's adorable cat named Kyuruga. Life is exhausting, and Fuuta treasures nothing more than winding down at night to pet and photograph the silly ball of fur.
A comedic, mellow tale, Nights with a Cat Vol. 1 functions as the perfect manga to curl up and read alongside your own feline companion.
8. Potions Inc. #2 – Erik Burnham, Stelladia, Ian Tags, Micah Myers, David Reyes, & Erica Schultz
After the expository set up in issue #1, Potions Inc. #2 takes place in Seattle 1992. A portal transported our trio of siblings, Ran, Astreus, and Asteria, into an unusual place where magic is only read about in storybooks. Several characters mentioned in the first issue come together in a twist foreshadowing an interesting conflict ahead for our heroes.
The creators have done a fabulous job establishing the rules for the world, potions, and magic in only two issues. Sometimes, a magical fantasy story about time-travel and good luck charms are all the elements necessary to concoct a lovely comic. A hidden treasure from Mad Cave Studios, Potions Inc. released its second issue in July – and it's a series worth your time.
7. A Man & His Cat Vol. 6 – Umi Sakurai
Everyone's favorite cat manga returned in July with the English-language release of A Man & His Cat Vol. 6. If there were ever a book to bring a smile to your face on every page, it's this glorious slice-of-life story from Square Enix Manga about a round cat and his elderly adopter.
The sixth volume focuses on siblings and, more specifically, sibling rivalries. Following the dramatic events of Vol. 5, where Mr. Fuyuki Kanda's beloved cat Fukumaru went missing, this installment settles back into lower-stakes themes about friendship, loneliness, and general cat hijinks. Mr. Kanda's young musician friend Yoshiharu Moriyama takes the stage here, a man who has become a significant presence in Mr. Kanda's life.
The A Man & His Cat manga never disappoints and Volume 6 is no exception. Although the manga follows a narrative thread, you can always pick up any volume and flip to the cute Fukumaru pages if you need a little happiness to brighten your day.
6. Eight Billion Genies #3 – Charles Soule, Ryan Browne & Chris Crank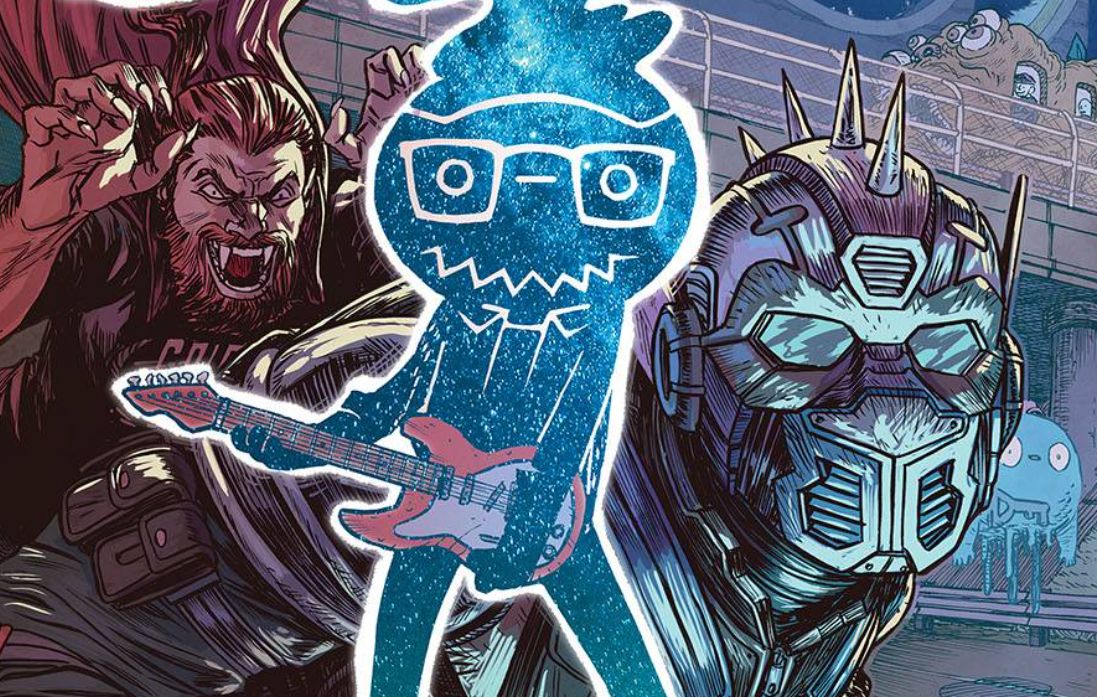 Image Comics series Eight Billion Genies probably doesn't classify as an "underrated" comic, but in the scope of all discussions around Marvel and DC series, I'll utilize any opportunity to talk about this phenomenal series.
The third installment in this fantasy story still takes place during the first eight days when eight billion genies – one for every person in the world – magically materialised on Earth. Impulsive wishes have killed nearly 2 billion people and turned the world into a fantastical playground for mythical creatures to destroy the Earth. However, inside the wish-proof Lampwick Tavern, the protected few ruminate over how to use their wishes to benefit both themselves and their loved ones.
Eight Billion Genies exudes a unique blend of whimsicality and pathos in a premise that could easily spiral into eye-rolling goofiness under the pens of another creative team. Yet, the grounded execution works. Only three issues in, readers can catch up on a series promoting unfiltered entertainment and emotion.
5. The Brother of All Men #1 — Zac Thompson, Eoin Marron, Mark Englert, & Hassan Otsmane-Elhaou
Another entry that may not fall in the "underrated" category, but The Brother of All Men #1 comic from AfterShock Comics earns much praise after an impressive debut issue.
The horror-mystery comic based on a true story begins in 1928. World War I veteran Guy Horn works as a part-time private-eye, this time traveling to a remote wilderness in Canada on the hunt for his own estranged brother. Following leads, Guy finds and secretly joins his brother in a cult called The Aquarian Foundation, led by the dangerously charismatic leader, Brother XII.
Cult stories are often tragic but fascinating. Beyond the narrative, the artists imbue each panel with dread, the horror atmosphere escalating throughout. The Brother of All Men #1 takes a real historical cult and crafts a unique story and voice for its emotion-driven main character everyone should read.
4. Paris HC – Andi Watson & Simon Gane
Although not a new comic per se, the romantic graphic novel Paris received a re-release in July. Image Comics published an expanded hardcover edition of Paris, including new artwork and extras.
American art student Juliet makes her living in Paris by painting portraits of rich debutantes. Nearly penniless, Juliet takes flack and mistreatment from the wealthy in order to further her career as an artist. One day, she is hired to paint the aristocratic English woman Deborah who changes her life.
Drawn in detailed black and white, Paris celebrates artistry, romance, and paints a quiet picture of how to escape confining expectations. The new hardcover definitely ranks as one of the most underrated July comic releases readers should explore.
3. Home Sick Pilots Vol. 3 — Dan Watters, Caspar Wijngaard, Aditya Bidikar, & Tom Muller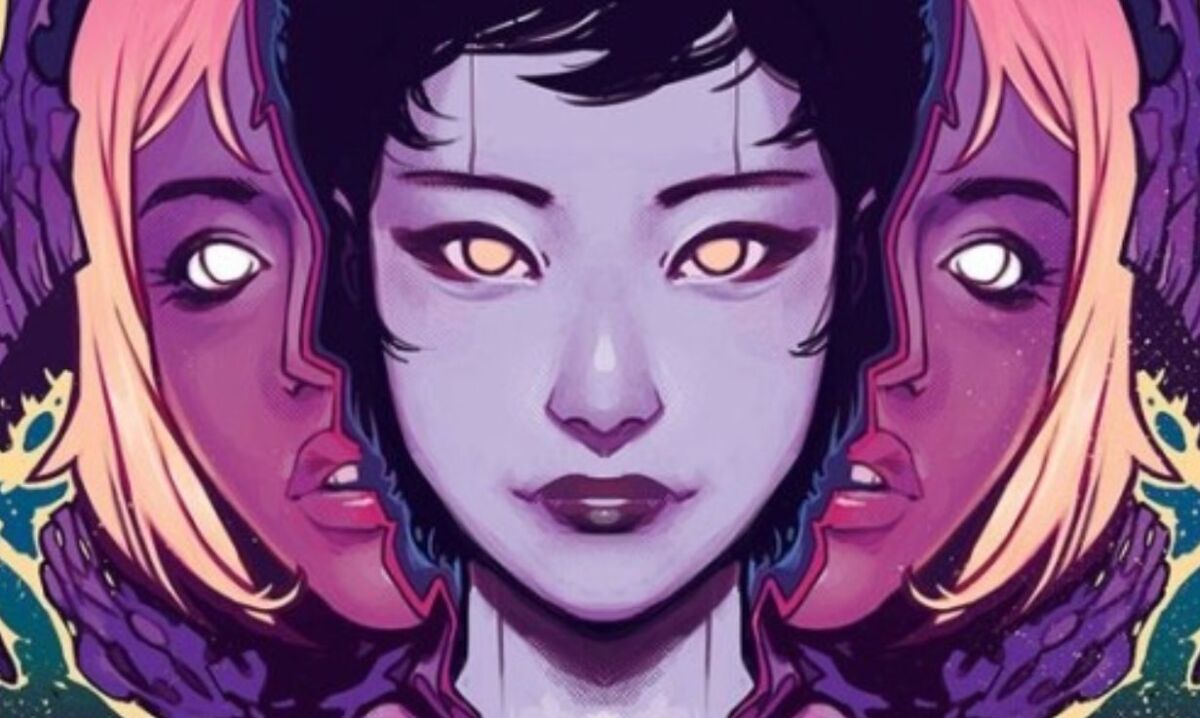 Home Sick Pilots wrapped up in June with its final issue. Only a few weeks later, fans and readers could collect the final trade of the epic sci-fi horror series with the release of Home Sick Pilots Vol. 3.
Without giving away the ending, issues #11-15 send this punk rock series out on a resonant final chord. The poltergeist-powered haunted house walking around the ocean like a giant mech finally goes head to head against the Nuclear Bastards. Ultimately, readers get exactly what they came for in this series: A battle of the bands drenched in a neon-punk aesthetic and some epic fight scenes.
One of my favorite series of the last year, it's bittersweet to say goodbye to Home Sick Pilots. The comic pushed genre and artistic conventions while using the punk rock era as its visual and narrative foundation. Now, you rock out and read the series in full with this third volume.
2. Deadbox #3 – Mark Russell, Benjamin Tiesma, Vladimir Popov, & AndWorld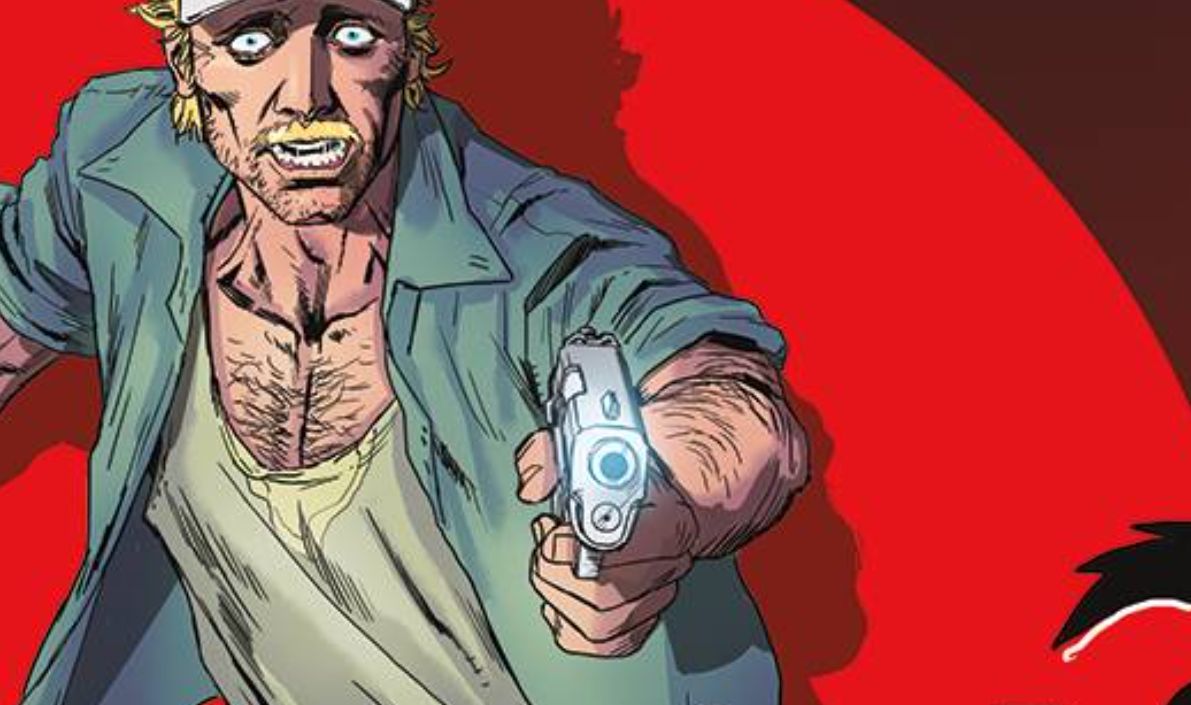 Honestly, I can't remember when the last Deadbox issue was released. Nevertheless, I reread the previous installments and was ecstatic to finally plunge back into the horror comic series from Vault Comics in July.
Deadbox #3 picks up on the previous issue where Penny works tirelessly to help her ailing father, struggling with loneliness and loss of autonomy over her life. Meanwhile, a gun-loving grandpa rents a "kid-friendly" pro-gun film from Penny's store to show his grandchildren as he babysits. But the Deadbox continues to prove its films have a tangible effect on reality, creating a visceral horror show for its victims.
The comic series has probably not amassed the attention it deserves because it's fallen prey to unfortunate publishing delays. However, every issue holds its own as an individual installment since each issue features a different person renting a new film from the Deadbox. Replete with philosophical musings and surrealist imagery, Deadbox #3 remains an underrated comic gem.
1. Smaller Sister – Maggie Edkins Willis
Smaller Sister from creator Maggie Edkins Willis is a touching middle-grade graphic novel from Roaring Book Press about body image and sisterhood.
The graphic novel follows narrator Lucy and her reflections on growing up alongside her big sister Olivia. Once inseparable, Lucy notices a sudden shift in Olivia's behavior as they approach their middle school years. Finally, Lucy pieces together why Olivia won't eat her food anymore and overhears her mother's constant conversations with Olivia's doctors: Her big sister has an eating disorder.
I read Smaller Sister in one sitting, tearing up multiple times throughout as the subject matter and sisterhood hits close to home. Although talking about eating disorders has become less taboo, it's difficult to approach the subject with as much clarity and sincerity as Willis manages to accomplish here. Anyone who struggles with body dysmorphia, self-love, or comparison will find an immediate rapport with either or both sisters in this underrated July comic release.
READ NEXT: 10 Underrated Comics of June 2022 You Should Read
Some of the coverage you find on Cultured Vultures contains affiliate links, which provide us with small commissions based on purchases made from visiting our site. We cover gaming news, movie reviews, wrestling and much more.