I have no idea how it's already been five years since the first Lego Movie hit theaters, but it's been five years of these films not getting their proper due. What should've been a shameless cash grab designed to market countless Lego sets to children ended up being one of the most thoughtful, creative, and funny films in years, animated or otherwise. The Lego Movie was a breathtaking, unexpected work of art that dug deep into the limitless imaginations that children possess, as well as a moving critique of the tired "chosen one" trope. And it wasn't even nominated for a Beat Animated Feature award.
Five years and two spin-off films later (for the record, The Lego Batman Movie is the best Batman film since The Dark Knight and the funniest spoof of the superhero genre ever), a proper sequel has finally arrived, and the creative duo of Phil Lord and Christopher Miller, riding high off the success of Spider-Man: Into the Spider-Verse, are back at the writing table. They brought plenty of backup with them, adding writers Michelle Morgan, Matthew Fogel, Dominic Russo (creator of Workaholics) and Raphael Bob-Waksberg (creator of BoJack Horseman). That's quite a powerhouse of a writing team, and Lord & Miller have also relinquished directing duties to Mike Mitchell, director of Trolls, The SpongeBob Movie: Sponge out of Water, Shrek Forever After, and Sky High (he also did Alvin and the Chipmunks: Chipwrecked and Deuce Bigalow: Male Gigolo, but I'll let it slide).
The pieces are all in place and the original cast has returned as well, so how does The Lego Movie 2 stack up to its predecessor? Fans of the first film will be happy to know that the sequel is just as hilarious, imaginative, and smart as the series has ever been. The jokes come lightning fast and purposefully catchy musical numbers (mostly written by Jon Lajoie) dominate the narrative. It's exciting, wacky, and filled with numerous clever gags that will land with both small children and cynical adults. Much like the first film, on top of all of the fun are themes of change and growing up vs. staying young at heart.
The Lego Movie 2 begins years after the ending of the first, with the colorful, feminine toys of the real boy's younger sister having devastated the Lego world, turning it into a bleak, brooding, post-apocalyptic landscape. Emmet (Chris Pratt) seems to be the only person who hasn't changed his cheerful demeanor and joined the hardened and cynical lifestyle of his friends, still happily strolling through the Mad Max-esque town singing and greeting everyone. Wyldstyle (Elizabeth Banks) tells Emmet that times have changed and he needs to change with them, and he gets his chance when a new threat, General Mayhem (Stephanie Beatriz), appears and kidnaps his friends, taking them to the dreaded Sistar System. Emmet has to toughen up if he's going to save his friends from the clutches of Queen Watevra Wa'Nabi (Tiffany Haddish), and he'll learn how to do so with the guidance of Rex Dangervest (Chris Pratt doing double duty).
The Lego Movie 2 introduces a lot of new elements and characters to the universe, but it manages to not have it all be overwhelming by completely dismantling the previous film's world and having the supporting characters take a backseat to the new ones. Both Haddish and Beatriz bring a welcome splash of color to the cast as well as a couple of different representations of femininity to the story, and in that same spirit, Wyldstyle gets elevated to main character duties alongside Emmet, after several jokes are made about how she did all the heavy lifting in the first film only to have the hapless male be the hero. Rex Dangervest is a hilarious parody of Chris Pratt's career, complete with a crew of velociraptors working aboard his spaceship. There are plenty of pop culture references and surprise cameos, but the film is wise to not hinge too much of its comedy on those alone, lest that become all that it has to offer.
The animation is just as mind-boggling as it's ever been – the amount of detail put into the designs and stop-motion movement of it all is just so incredibly impressive that it's difficult to pull your mind off of how on earth it's achieved. If The Lego Movie 2 falls short in any way, it's solely due to the fact that it no longer has the luxury of keeping its concept, that everything happening is a manifestation of the imagination of a young boy (and now, girl), a secret. The dynamic of the conflict between the siblings struggling to relate and get along with each other is different enough though, and while it might not be as emotionally powerful as the father / son reveal at the end of the first film, it still holds a very sweet message of the bond between a brother and sister and opening up one's heart as opposed to hardening it. It's a brilliant, colorful, uproarious ride that lives up to what came before, and builds upon it in touching and smart ways.
Some of the coverage you find on Cultured Vultures contains affiliate links, which provide us with small commissions based on purchases made from visiting our site. We cover gaming news, movie reviews, wrestling and much more.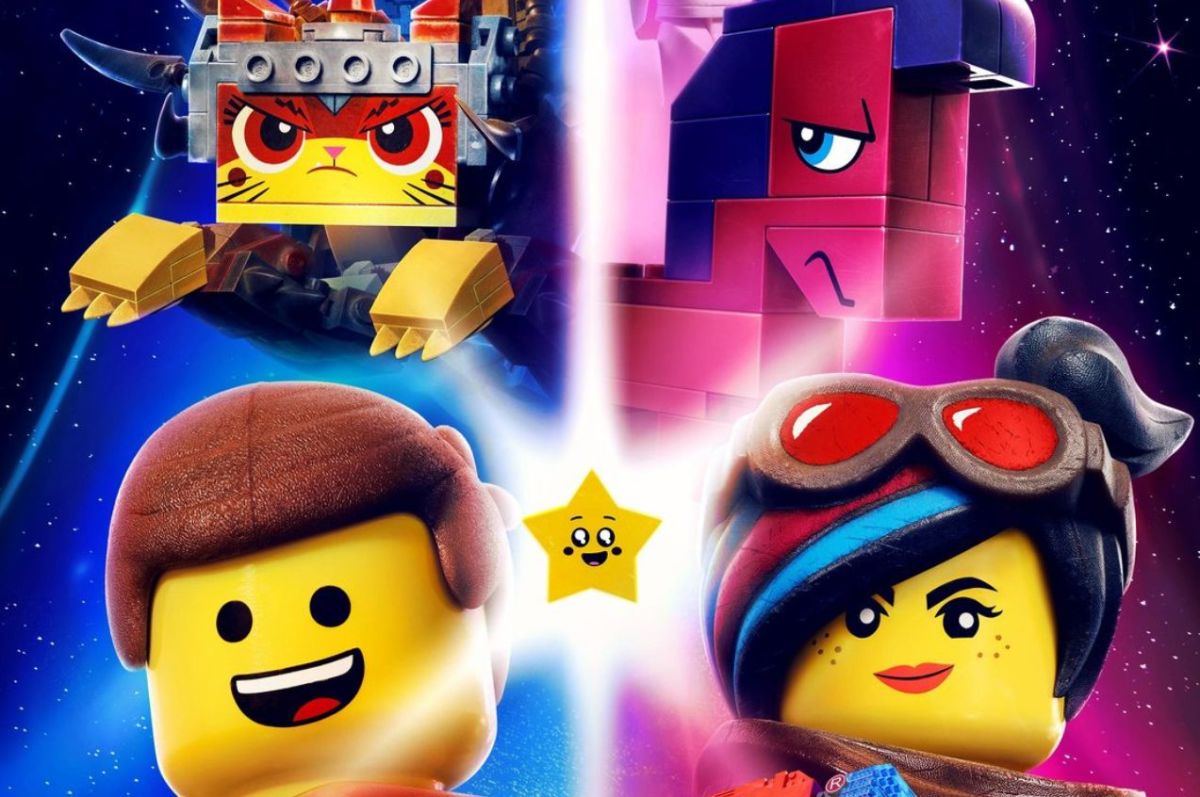 Verdict
The Lego Movie 2 lives up to its predecessor in almost every way, delivering a hilarious, action-packed, and touching animated experience that will continue to inspire imaginations for years to come.