Streaming sites such as Netflix and the WWE Network have made viewing TV shows, films and, in some cases, PPV events easier for us to watch at our leisure. It is because of the rise of streaming services that companies such as Blockbuster ended up closing their doors, spelling the inevitable doom for video rentals.
With the introduction of EA Access and Game Pass, it seems that the video game industry is heading in the same direction. The ease of installing games to your hard-drive, playing them and then uninstalling them when you have finished with them seems to be, with many game shops ending up like Blockbuster and disappearing from our high streets altogether.
Microsoft released the Xbox Game Pass on the June 1st 2017 and allowed those who subscribed to it to play the eagerly anticipated Sea of Thieves earlier this year without buying a copy of the game. With State of Decay 2 now available to download as well, as well as all of Microsoft's upcoming exclusives heading to the Game Pass, let's take a look to see if it is worth subscribing to what could be the new way to play games.
Price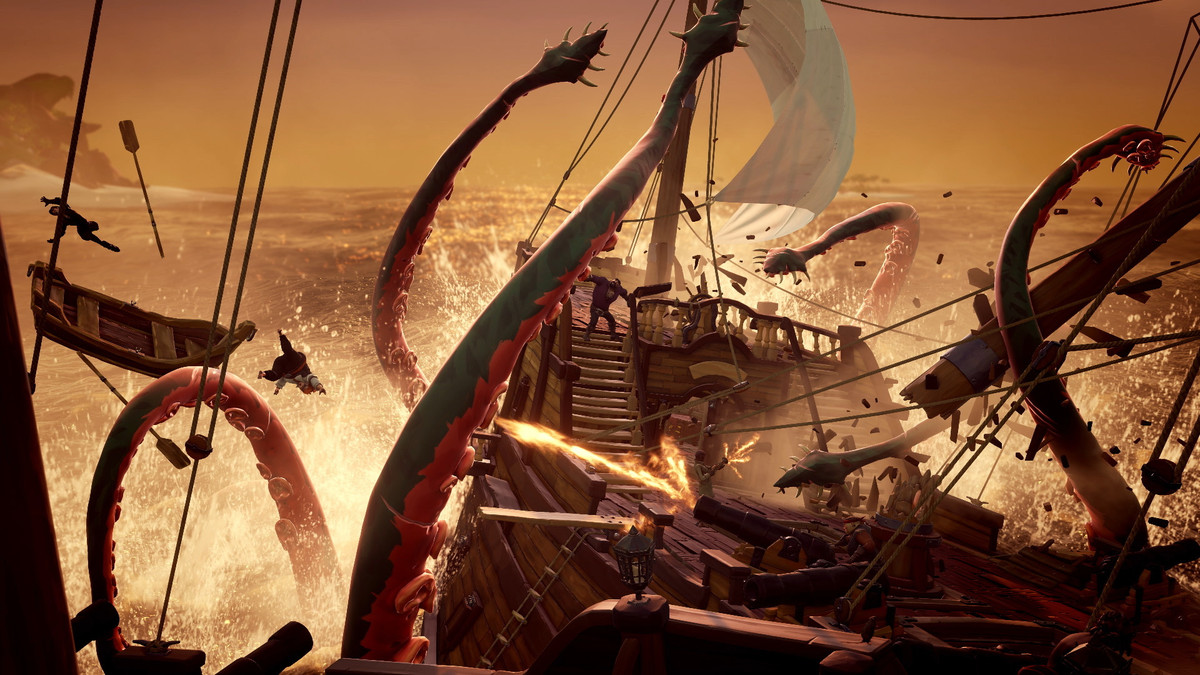 The current monthly price of the Xbox Game Pass is $9.99 (£7.99) a month and it does not require you to have an Xbox Gold subscription. However, to really gain the full benefit of the Pass and to play games such as Sea of Thieves and State of Decay, arguably the two most anticipated games on the Game Pass, then an online connection and Gold membership is required. The cost of Xbox Live Gold ranges from $9.99 – $59.99 (£5.99 – £39.99), depending on the length of the subscription.
For example, the total cost of a 12 month Gold membership is $59.99 (£39.99) and the Game Pass will cost $119.88 (£95.88) per year with a total yearly cost of $179.87 (£135.87). That's a lot of money.
Now, this is a worst case scenario and takes into account whether or not you want to have full access to the games available. I think that is a lot of money to consider if you really want the full experience of the service that Microsoft are offering.
However, whenever you walk into a game shop to purchase the newest release off the shelf, you are always taking a risk that that £50 game may not be to your cup of tea, forcing you trade it in for a significant loss in the near future. In many respects, I am glad that I did not fall into the hype of Sea of Thieves and paid full price for a game that is relatively empty. By looking at that, you realise that the Game Pass is actually good value for money, especially if you decide to play the game offline.
Structure
Unlike its Sony equivalent, PlayStation Now, Game Pass allows you to actually download the games to your hard-drive, giving you unlimited access to the game for the duration it is available in the Game Pass catalogue. If you wanted to buy the game and own it indefinitely, then you will be able to purchase it at a discounted price. Once downloaded, you are able to play the titles offline, however you have to reconnect your console to the internet within 30 days to ensure there is still an active account subscription.
In comparison to PlayStation Now and other streaming services, I believe that Microsoft managed to get this right and are heading in the right direction. Although it is better value for money to have the Xbox connected to the internet, it is not a requirement and that can only be a positive.
The Xbox Game Pass also features Xbox 360 games and Xbox games that have become backwards compatible with the promise of more being added to the future.
It does need to be stated that Game Pass is not a streaming service, it is something completely different. As we all know, Netflix requires an internet connection to work, but the Game Pass does not need to be connected constantly, something that many other companies could easily pick up on.
Games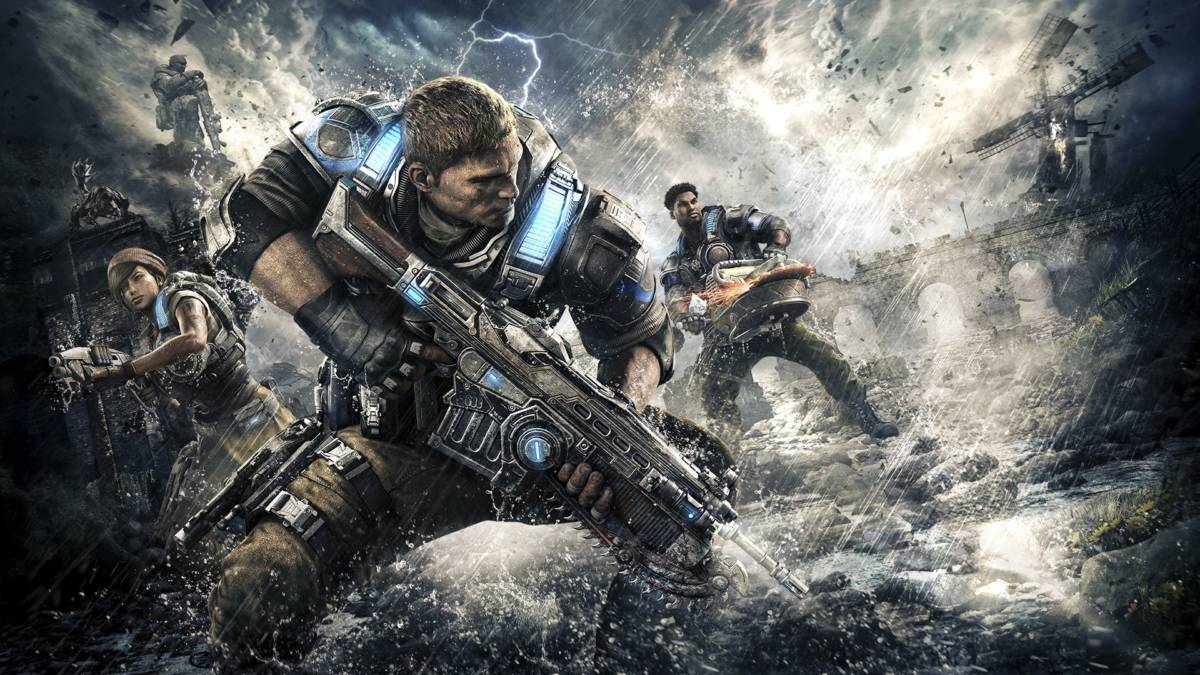 As the Xbox Game Pass is still in its early stages, you can imagine that the choice of games isn't huge, but there are some stellar choices available right now.
Mad Max
One of the most overlooked games in recent memory, this post-apocalyptic open world game is based around the Mad Max movie franchise and features brutal car combat, a combat system that is reminiscent of the Arkham games and a huge list of things to do outside of the main quest.
Sea of Thieves
Although some have canned this game as a glorified Game Preview game, Sea of Thieves can be a huge amount of fun if you're playing with the right people. With more content being added on a regular basis as well as a huge worldwide player base, Sea of Thieves can be a huge amount of fun.
State of Decay 2
The sequel to arguably one of the best indie games available on consoles, State of Decay 2 throws you into the boots of a survivor of a zombie apocalypse and you must work with each other to survive. Incorporating base building, gritty combat and huge open world waiting to be explored, State of Decay 2 is one of the best games available on Game Pass.
Gears of War franchise
Game Pass allows you to play through the entire Gears of War franchise in one hit, reliving the story of Marcus Fenix as he takes it to the locust horde. It also includes Gears of War 4 that features some of the best online multiplayer out there.
Fable 3
A classic that was released back on Xbox 360, Fable 3 throws you into the shoes of a young prince as you try and overthrow your tyrannical brother and save the kingdom of Albion. This is a game for those of you who wish to play offline because of its immersive storyline and the sheer amount of grinding it would take to own every building in the game world.
Halo 5: Guardians
No Microsoft project would be complete without the inclusion of a Halo game and Halo 5: Guardians is easily one of the best Halo games available. If you want to find out what all the fuss is about and don't want to pay for the experience, then Halo 5: Guardians is the best way to go about it.
The Future
When it comes to looking at the future of Xbox Game Pass, it would be worth looking at the future of gaming as a whole. As it stands, it seems everyone from Sony to Microsoft is trying their hand at what could be the future of gaming itself. As such, Microsoft so far have the upper hand when it comes to the brand new service as it seems their structure is the only possible way it could work for everyone concerned. I think it may be fair to say that the future of accessible gaming for all ages may be in the form of a streaming service. This is something that gaming companies have been looking at for a while now and although EA Access set the bar, Microsoft has perfected it. I'm not saying that PlayStation Now is a poor alternative, far from it, but I think the recipe for Game Pass is the one that will reap more rewards.
As far as Xbox Game Pass is concerned, Microsoft are already on the right steps towards success and with more games such as Forza, the new Gears of War and Crackdown 3 already being confirmed as featured games on Game Pass, it is starting to look promising. One thing that I would expect to see in the future is an inevitable increase in the subscription price. To me, as a half empty kind of guy, the current monthly cost is a little too good to be true due to the sheer amount of content that is currently, and will become, available.
Verdict
Microsoft Game Pass is perfect for those of you who want to play games and then uninstall them at a later date, cutting down on the cost of buying physical copies and ensuring that there is a huge backlog of games that you can play. With eagerly anticipated releases such as Crackdown 3 heading to the Game Pass, now has never been a better time to subscribe.
However, I would advise that you take the time to see the games that are featured on Game Pass and make your decision accordingly. And for those of you who want the full experience, it can be a costly yearly expense.
Some of the coverage you find on Cultured Vultures contains affiliate links, which provide us with small commissions based on purchases made from visiting our site. We cover gaming news, movie reviews, wrestling and much more.