The Resident Evil series has taken us on a whirlwind tour of the world, from the small towns of rural America to the castles of historic Spain. We've battled Molded in the swamps of Louisiana and evaded Ooze aboard a cruise liner, leaving Capcom to have to work hard to keep the locations fresh.
In the latest full, canonical entry in the series, we're taking another trip to somewhere mountainous, snowy, and new. Resident Evil 8: Village is the highly anticipated sequel to Ethan Winters' unfortunate experience at the Baker residence.
Born from a playtest of what was allegedly intended to be Revelations 3, Resident Evil 8: Village is another thrilling chapter in Capcom's ongoing series set to take players on another trip to a distant land full of wickedness and death.
What is Resident Evil 8: Village's Release Date?
While there is no official release date for Capcom's next Resident Evil game, Sony and the developer confirmed a 2021 release. There isn't nofollow really a long-standing trend when it comes to release dates for the series, but since Resident Evil VII, Capcom has been launching titles in the first quarter of the year.
According to noted leaker and Resident Evil enthusiast Dusk Golem, Resident Evil 8: Village has been in development since 2016. Capcom began development of Resident Evil VII in 2014 and released it within three years. An early 2021 release window is absolutely possible for the latest entry. Capcom even mentioned plans to "release major new titles" through March 2021.
Village would be a great way to start the new year for Capcom, especially after the relatively cool response to the Resident Evil 3 remake this year.
Where can I play Resident Evil 8: Village?
Village is going to be available for the PS5, Xbox Series X, and Windows. Though the trailer was shown during the PS5 reveal event, Resident Evil: Village isn't a timed exclusive, and, as of now, PS5 owners won't benefit from some launch perk.
A game like Village can benefit from the upgrades available in the PS5 and Xbox Series X, specifically 3D audio. Capcom's grasp of sound design coupled with 3D audio ensures this will be just as much an auditory treat as it will be a visual one. The PS5's lightning-fast SSD will create a fluid experience that isn't marred by loading screens, allowing players to jump from one horror to the next seamlessly.
How the game will utilize the different aspects of the DualSense and Microsoft's Series X controller is yet to be seen, but there is plenty of potential for immersion. What can be predicted is that, much like Resident Evil VII, the game will look stellar.
What genre does Resident Evil 8: Village belong to?
Village will be a first-person survival horror game despite the two remakes' success, both of which featured an over-the-shoulder view. Though Capcom received some backlash after revealing that Resident Evil VII would break away from the traditional view, the game went on to sell 3.5 million copies in four months. The first-person perspective wound up creating a more immersive horror experience that fit in well with Ethan Winters' introduction.
Resident Evil: Village looks to be following in its predecessor's footsteps as it thrusts players into a mysterious and snowy village. Capcom confirmed that the game would feature more action set pieces than Resident Evil VII, but the castle setting and sleepy, haunting village are sure to deliver some truly slow-paced terrifying moments to hone in on the survival horror experience.
Staying true to the series' staples, some of the imagery in Village suggests that there will be many puzzles standing in Ethan's way. Statues, strange markings, strange doors, and more are sure to cater to players that love piecing together enigmas.
Village will also feature a new inventory menu more akin to that of Resident Evil 4's, a currency system, and more chances for exploration than what the Baker household offered.
Resident Evil 8: Village synopsis
What's going on in a Resident Evil game is only fully known by playing it through to completion. However, with some details in the announcement trailer, we can piece a general synopsis together.
Ethan is returning as the game's protagonist, but with Chris Redfield also showing up, it's possible that he, too, will be playable. The trailer sets up what appears to be some deception as Redfield is seen shooting someone close to Ethan, possibly his wife, Mia. According to Kellen Haney, Capcom's associate manager, this encounter is what sets off the events of Village.
Surely, the exchange between Redfield and Ethan warrants a trip to the titular village, where witchcraft and lycanthropy run rampant. As Ethan searches for answers, he meets some of the village's more colorful residents, many of whom likely know plenty about Redfield's actions and why Ethan is on this hunt.
There aren't any other familiar faces shown in the trailer, but we do get a quick glimpse of an iconic logo. It's difficult to say now, but it looks like the Umbrella Corporation is back in some form. A black and white logo is seen briefly among four emblems, which are likely part of a puzzle. Could the village be the site of a former Umbrella lab, left to its own devices after the company's collapse?
Resident Evil 8: Village quick facts
Though Capcom has remained tight-lipped about its newest Resident Evil game, there is always something to be excited about. Take a look at these quick facts and be prepared to jump aboard the hype train to the titular Village.
The game will use a new version of the RE Engine
The emblem shown in the trailer featuring four crows wings is an important part of the story
Werewolves will be a core enemy
There will be more action, but it's still a survival horror game
Resident Evil 8: Village screenshots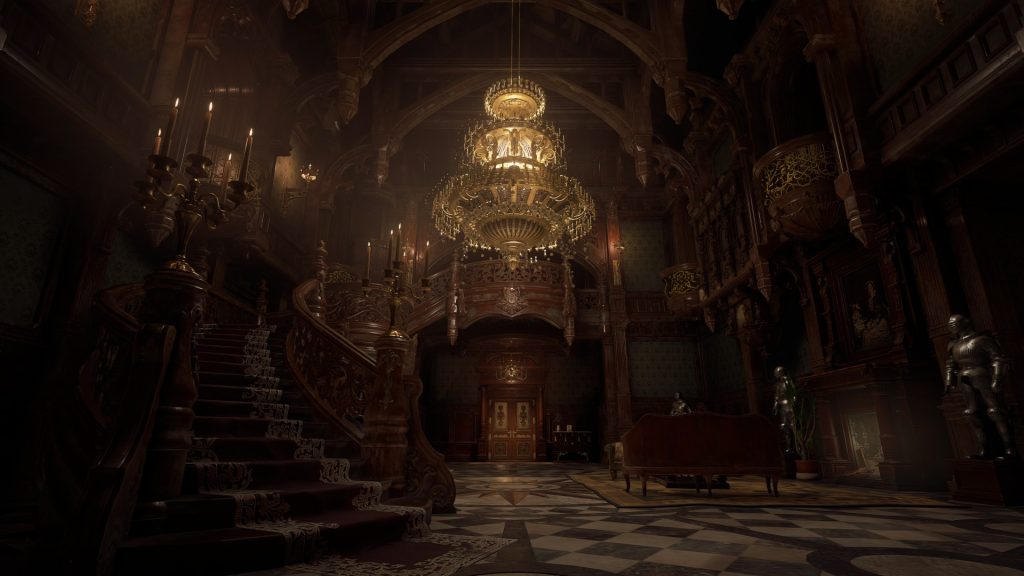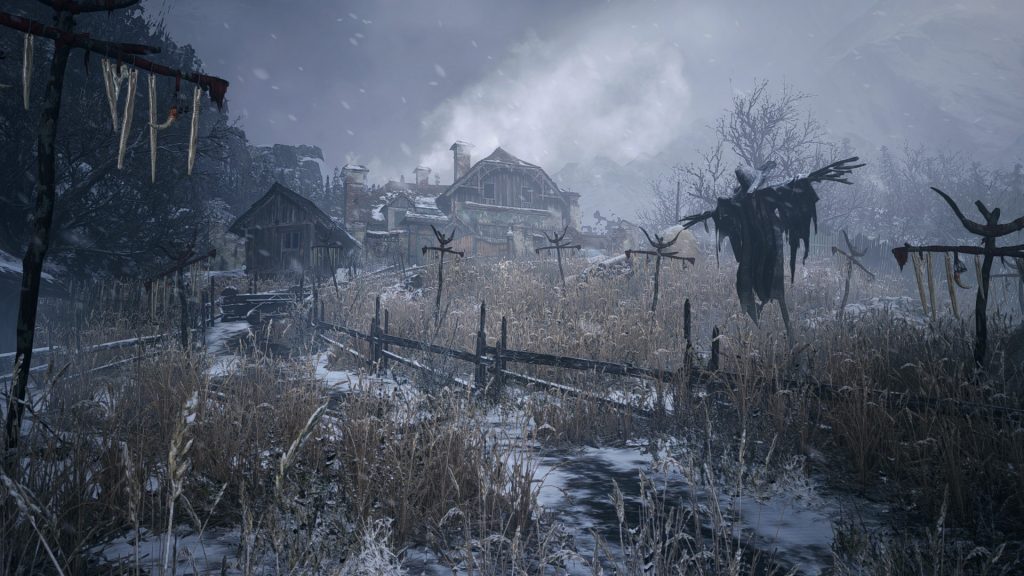 A lot is happening in the Resident Evil: Village reveal trailer. It's a treasure trove of secrets and hints as to what we can expect in the full survival horror experience. Take some time to try and piece together the clues with these revealing screenshots.
Resident Evil 8: Village teaser and trailers
Some of the coverage you find on Cultured Vultures contains affiliate links, which provide us with small commissions based on purchases made from visiting our site. We cover gaming news, movie reviews, wrestling and much more.