There isn't a whole lot that can be said about Martin Scorsese that hasn't already, so let's just get to this ranking of his expansive filmography.
I've wanted to use Make the Case to rank the works of a director I admire. We may as well go right to the top of the heap with one of the most influential, celebrated filmmakers of the past 50 years. Why not make this idea as difficult to execute as humanly possible?
Indeed, of the 25 feature films Scorsese has directed, we are talking about films widely regarded as some of the best of all time. A brilliant, consistently inventive director, Scorsese continues to make movies that a notable number of people really do want to see. With the release of 2019's The Irishman, it is hard to imagine another name among Scorsese's generational peers who are still directing with the energy found in their first features. Or with the respect to new projects that are still granted Scorsese. Spielberg is perhaps the only one.
For Scorsese, it began 53 years ago with 1967's Who's That Knocking at My Door. Scorsese's body of work is singular and varied. It is also a very difficult category to rank in order of quality. So, before we get started, let's cover a few important pieces of information:
– In the interest of keeping things as brisk as humanly possible, each entry will be around 100-150 words. Is that enough to really describe any of Martin Scorsese's movies? Of course not.
– I'm only ranking Marty's feature films. Concert films and documentaries offer some great viewing, but we're keeping them off this list for the sake of simplicity.
– Virtually none of these movies are actually "bad" to me. That's an important thing to keep in mind, as we get down to the bottom of the list.
No need to say anything twice. Let's get to it.
25. Cape Fear (1991)
Did The Simpsons ruin my ability to take Scorsese's enormously successful 1991 remake seriously? Maybe. I do know that I prefer the 1962 original a good deal more. It's nice to see the stars of the original, Robert Mitchum, Gregory Peck, and Martin Balsam, appear in clever cameos. It's nice at times to see Scorsese play around with horror and thriller tropes, and to have brilliant collaborators like cinematographer Freddie Francis on hand. There are some fine Hitchcock tributes to be found throughout.
Unfortunately, at least to me, that's it, and that's just enough to sustain a movie that runs over two hours. De Niro's lean, terrifying animal of a human being looks the part, but the accent is consistently hard to take. Nick Nolte, as the lawyer who sent De Niro's rapist Max Cady to prison for 14 years, has little to do. The same goes for Jessica Lange as his wife. Indeed, everyone seems to exist for no other reason than to have human beings in this highly-stylized series of moments, which never really become a whole movie for me.
I've yet to watch this movie and ever care about any of these people, which is not something I can say about the original. I know a lot of people who love this movie. As much as I've been moved, entertained, and influenced by one of the best track records in modern film history, I'm just not one of them.
24. New York, New York (1977)
New York, New York is basically what happens when Marty gets a little silly on the cocaine. It is a massive wave of energy and ambition, in its telling of a troubled relationship and marriage between a saxophone player (Robert De Niro) and a singer (Liza Minelli, who frequently acts as though she's appearing in the film via another dimension). If nothing else, New York, New York boasts some dazzling music sequences and visuals.
And not a whole lot less else.
Beyond the fact that both Minelli and De Niro play thoroughly unlikable characters, and the fact that their characters never really seem to click, New York, New York is a fascinating, but infuriatingly aimless movie. The lackluster, depressing ending doesn't help either.
23. Who's That Knocking At My Door (1967)
Filmed over a period of several years, the drive to bring Who's That Knocking at My Door is apparent in the work of everyone involved. Most of all, Scorsese, whose first feature-length film begins his lifelong interest in using film to explore the multifaceted nature of guilt.
Particularly, and this is where Who's That Knocking at My Door has a sense of urgency and energy that you can only get with a debut, when it comes to that Catholic approach to guilt. It comes up in a lot of Scorsese's work, and it is nothing short of hurricane force here. Harvey Keitel is notable in an early role, projecting these feelings for Scorsese, and giving the movie a strong center. The only significant downside to the film is its chaotic pace and uneven style.
22. The Age of Innocence (1993)
Yet another distinct piece of New York history and fantasy are brought to life by Scorsese and one of the most impressive cast and crews ever brought together in The Age of Innocence. Romantic entanglements in 19th century New York high society isn't going to be everyone's great time at the movies.
While fair, and while this movie is admittedly pretty far down this list, there is still a lot of appeal and fascination to be found in this film. I would suggest watching it anyway, particularly for the noticeable chemistry between Daniel Day-Lewis and Michelle Pfeiffer. The film overall may surprise you, if you've been putting off watching it.
21. Boxcar Bertha (1972)
Scorsese finally got to finish a movie he was hired to direct by making Boxcar Bertha for Roger Corman. The result is good exploitation filmmaking, with a story of two train robbers (Barbara Hershey and David Carradine) who wind up on the hook for a murder. Scorsese has always had a knack for making the lurid and sleazy visually thrilling, often backing that up with good performances from his actors.
Boxcar Bertha, which impressively makes time for some Christ imagery, displays Scorsese's talent for making a movie that would be interesting to him, and still appealing to a larger audience. It is also famously the movie John Cassavetes watched, and then told his young friend exactly what he thought of it.
That conversation inspired Scorsese to make Mean Streets, sticking more intensely to stories he really wanted to tell.
20. Shutter Island (2010)
Can you guess the movie's shocking twist before you get to the end? Probably. I did, and I'm not particularly good at that sort of thing.
Even so, who really cares? Shutter Island may not be some kind of revelation of storytelling, but it tells its strange, stylized story with plenty of energy and enthusiasm.
Shutter Island also boasts one of the best overall casts assembled for a Martin Scorsese film. Leonardo DiCaprio as the clandestine U.S. Marshal Teddy Daniels remains a distinctive protagonist, even as things get increasingly nightmarish all around him. The movie also features Max Von Sydow, Ben Kinglsey, Jackie Earle Haley, Patricia Clarkson, and several others in what amounts to a vastly entertaining story in a slightly supernatural sense of reality.
19. The Color of Money (1986)
I guess you could make the argument that this film, which finally got Paul Newman an Academy Award, is one of the least personal on Scorsese's resume. There are a handful of projects on this list which seem to exist simply because Scorsese thought it would be interesting to make that kind of movie. That's worked out for him most of the time.
The Color of Money, which sees Newman as an older version of his iconic pool hustler Eddie Felson mentoring a young up-and-comer (one of the definitive Tom Cruise 80s roles/archetypes), isn't particularly deep, no. That doesn't stop it from being a lot of fun.
18. Silence (2016)
Quite possibly the most challenging Scorsese movie in the bunch. That's not a bad thing with this adaptation of a novel by Shūsaku Endō. However, as the title and story of Jesuit priests traveling to Japan in the 17th century might suggest, you're in for a very slow, often quiet film.
We watch the struggles of men played by Adam Driver, Andrew Garfield, and Liam Neeson unfold with unfailing attention to the details of their failings and fears. It isn't always easy, but it never fails to be beautiful. Silence is a rich deep dive into some of Scorsese's most prominent themes, especially those concerning the journey of the wanderer.
The cinematography by Rodrigo Prieto and production design by Dante Ferretti are also highlights.
17. The Departed (2006)
It is a little surprising that Martin Scorsese didn't win a Best Directing Oscar until well into the 21st century. Regardless of how you feel about that kind of thing, it took a remake of a 2002 Hong Kong action masterpiece for him to finally win both Best Picture and Best Director.
Not surprisingly, this eminently entertaining showdown between Boston's Irish mob (controlled by Jack Nicholson, in his last truly great role) has a lot to offer. Not only Scorsese's talent for multi-character epics, but also throws in a pretty fun genre flick.
Also worth noting, once again, is Thelma Schoonmaker. She would win her third Best Editing Oscar here.
16. Mean Streets (1973)
Scorsese achieved a significant mainstream breakthrough with Mean Streets. If watched as part of the unofficial mob trilogy that at one point included this, Goodfellas, and Casino, the film is a surreal experience. It is faster, more chaotic, and somewhere meaner in its portrayal of small-time Little Italy criminals.
A lot of Mean Streets power, even to this day, comes from desperation. Particularly in Robert De Niro's Johnny Boy and Harvey Keitel's Charlie. Even more desperate, however, is the feverish energy Scorsese put into what was seemingly his all-or-nothing effort to get noticed. He did.
15. The Aviator (2004)
The ambition of The Aviator as a biopic is impressive, to say the least. While the movie sometimes overextends itself in depicting the life of filmmaker, inventor, aviator, and urine collection enthusiast Howard Hughes, there is no doubt that only Scorsese has come as close as anyone ever will to putting one of the most impressive lives in American history into a cinematic experience.
The Aviator is also chock-full of historical context. Perhaps, too much, as the movie gets occasionally lost in the mass of faces, phrases, set designs, and costumes that define the period in which the film is set. It's a star-studded cast, with DiCaprio and Cate Blanchett particularly standing out as Howard Hughes and Katherine Hepburn.
14. The Last Temptation of Christ (1988)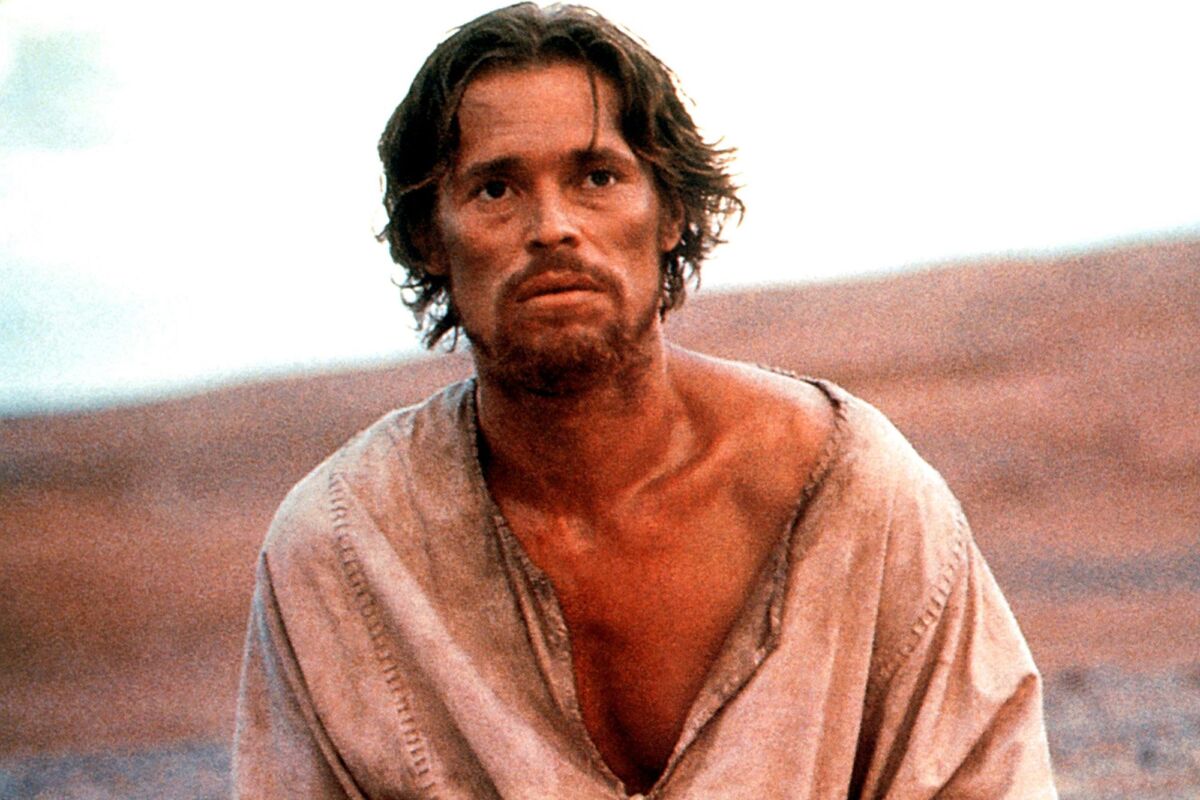 Martin Scorsese loves to explore religion in a lot of his movies. His relationship to Catholicism in particular is something he has gone to time and time again. Always exploring these themes in a way that feels new to the audience.
The Last Temptation of Christ, probably the only place to find the story of Jesus Christ with New York actors keeping their New York accents, is perhaps his most overt visit into these themes. What I like about the movie, which is far and away the most controversial movie he has ever directed, is the fact that it can be appreciated very simply.
Even if you don't believe a second of this story, and it's fine if you don't, you can't help but remain compelled by a storyteller who is simply fervent in their subject matter. The Last Temptation of Christ can be fascinating to any belief system open to other beliefs.
13. Gangs of New York (2002)
At one point in my life, I thought this was Martin Scorsese's best movie. Obviously, I've changed my mind over the years. That doesn't alter the fact that despite some issues with casting, Gangs of New York is another singular New York story from Scorsese.
It is the largest of those stories in terms of scale and reach. In almost every way, particularly in editing by Thelma Schoonmaker and cinematography by Michael Ballhaus, the movie is one of the most engaging epics of the 21st century.
And of course, Daniel Day-Lewis towers above all of this in one of the best performances of his career. Somehow, this didn't lead to another Oscar.
12. Kundun (1997)
Haven't seen Kundun? It's okay. A lot of people haven't.
Kundun is another Martin Scorsese movie that may not feel like one. I can see that. Particularly in the pacing of the film, which sometimes slows down so much, the movie begins to simply feel like a series of drawn-out moments that operate independently from one another.
For the above reason alone, Kundun has a passion for its subject matter, Tenzin Gyatso, the 14th Dalai Lama, as well as a dreamlike quality that evokes some of Scorsese's most notable influences. It takes a few minutes to settle in with its unique energy, but it's worth doing so.
11. The Irishman (2019)
Admittedly, what will probably be Martin Scorsese's last word on the gangster movie is a little, a little on the long side. I'm just saying that despite what anyone else may tell you, it's okay to take a break in the middle of its 209-minute running time. This is a long, sorrowful story about the potential fate of Jimmy Hoffa. However, it is also one of the most unrelenting depictions of human mortality put to screen in recent memory.
The Irishman is more than just an opportunity to see De Niro, Joe Pesci, and Al Pacino interacting with one another, still at the top of their game in a film such as this. It is the story of loyalty to the point of mutually assured destruction. It is the slowest of the slow burns on the notion of time and loss.
10. Alice Doesn't Live Here Anymore (1974)
Coming off the success of Mean Streets, Scorsese surprised some by opting to make his next project a film about a woman and her son trying to make the best of what few resources they have.
The film can seem very odd indeed for anyone who has only ever seen Scorsese movies like Goodfellas, which is not a knock on either movie. This is just another example of Scorsese being able to apply some of his most consistent themes to a story decidedly different from what people would eventually come to expect from him.
Alice Doesn't Live Here Anymore also benefits from strong performances by Ellen Burstyn (who rightfully won an Oscar), Kris Kristofferson, Diane Ladd, and Vic Tayback.
9. Hugo (2011)
When it comes to Hugo, far and away the most contextually bizarre movie Martin Scorsese has made thus far, I might be a little biased. Watching a movie steeped in, almost overwhelmed by film history, at Richmond, Virginia's iconic movie palace The Byrd Theatre, is definitely a combination of atmosphere in your surroundings, and what the film actually brings to you.
Again, Hugo is an odd one in the Scorsese filmography. The story of an orphan who tries to better understand the inventions of his late father, and the adventure this journey leads him through, is a rare breed of all-ages wonderment that doesn't insult your intelligence.
8. Bringing Out The Dead (1999)
I don't think any director has worked with more versions of New York than Martin Scorsese. While these depictions often run to the seedy, the desperate, and the bleak, there is usually a light of some sort to be found.
Bringing Out the Dead, which features a notably brilliant performance by Nicolas Cage as a burned-out New York City ambulance driver, as well as memorable performances by Patricia Arquette, John Goodman, and Ving Rhames is perhaps the darkest vision of New York ever put to screen by the director.
One of the best films ever made about a single soul trying to stand up against the endless, violent waves of an oncoming complete nervous breakdown.
7. The Wolf of Wall Street (2013)
Everyone, it is actually possible to admit that The Wolf of Wall Street is one of the most dazzling, haunting biopics in recent memory, while also believing Jordan Belfort should rot in prison for the rest of his crappy life.
Among numerous themes, The Wolf of Wall Street is a story about seduction. We're supposed to be completely sucked in with Scorsese telling Belfort's story with the directing energy of a much younger man. The movie can be exciting, and also make it abundantly clear to you that Belfort is in no way a human being to emulate. It is admittedly hard to keep that in mind at some points in this movie.
Once again, without ever directly saying so, and without leaning on the material in such a way to make it dated, Martin Scorsese has captured something that seemingly only exists in this exact form in America.
6. Raging Bull (1980)
Nothing against Leonard DiCaprio, or the outstanding work he has done with Martin Scorsese across several films. It just happens to be that as good as some of those movies are, the work Scorsese did with De Niro still towers above virtually everything else.
The story of boxer Jake LaMotta is a masterwork of acting from De Niro, Joe Pesci, Cathy Moriarty. It also highlights some of the best cinematography ever committed to screen by Michael Chapman, as well as Thelma Schoonmaker helping to establish the agony of LaMotta's existence with beautiful editing work. Scorsese's character study here is unflinching and bleak.
5. After Hours (1985)
Martin Scorsese quite simply would not exist as we see him without editor Thelma Schoonmaker. While her collaborations with Scorsese have helped to transform cinema itself, I've always regarded After Hours as perhaps the most underrated example of their work together.
An unremarkable man named Paul (the perfectly-cast Griffin Dunne) goes out on a date. What follows is one of the surreal misadventures of the aggressively surreal 1980s. After Hours leans into strange comedy more than any other Scorsese movie. Yet it also has something interesting to say about our need to find meaning in chaos.
4. Taxi Driver (1976)
Travis Bickle is no hero. I don't care what your loser older brother tells you. That being said, this iconic film about an unremarkable man, a taxi driver, and his intensely disturbing spiritual journey remains one of the scariest things ever put on screen.
Bickle, thanks to De Niro's brilliant performance, combined with Paul Schrader's best screenplay, is another example of a decidedly American character. Scorsese, more than any of his peers, was using things like guilt and rage to reveal the perversity of the American dream. There is a lot to absorb in this brutal, unforgettable film. The last 20 minutes are as chilling as ever.
3. The King of Comedy (1983)
One of the darkest comedies ever made, The King of Comedy is more than just a stunning example of the character range explored by Robert De Niro and Martin Scorsese. It is also a strange combination of cynicism, sympathy, and wonder for just how unbelievably weird the world really is.
De Niro's wannabe comedian/talk show host is scarier in a lot of ways than Travis Bickle. It's a 40-year-old movie with characters perhaps more believable and relevant than any other in Scorsese's filmography. As we watch his admiration for the legendary Jerry Langford (the best thing Jerry Lewis ever did) turn to something savage, we experience one of the most uniquely American characters in modern film history.
2. Goodfellas (1990)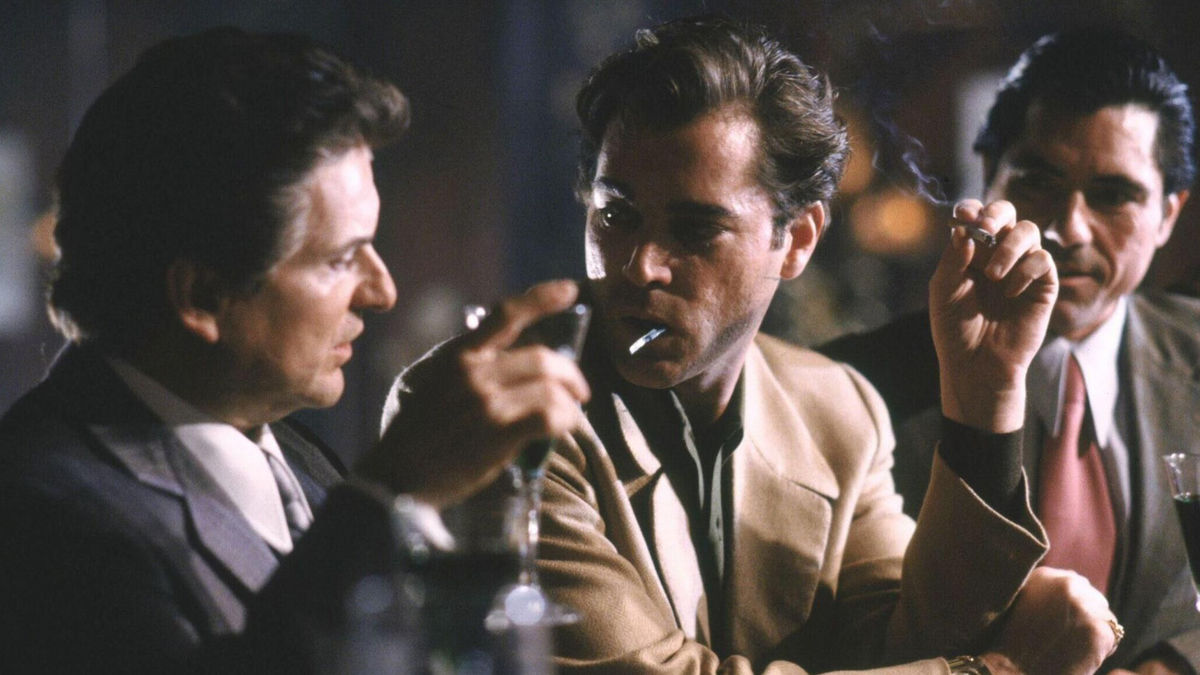 Collaborating with writer Nicholas Pileggi has worked out well for Scorsese. First, in the senses-shaking, disconcertingly entertaining Goodfellas. Then later, with Casino. While I may like Casino just a bit more, the movie most commonly associated with Scorsese is still one of the best films I've seen in my lifetime.
Another mob story, albeit told in a different tone and with different characters, Goodfellas has all kinds of metaphors to be considered in the rise of mob associate Henry Hill. You can also just focus on his wild, often violent, and singularly American journey. There is no wrong way to watch one of the best mob movies of all time.
As Henry Hill, Ray Liotta reached a level of on-screen talent and charisma he hasn't quite hit since. Just enjoy Robert De Niro and Joe Pesci (who won an Oscar) occupying some of the most memorable, humorous, and chilling time they have ever spent on screen.
1. Casino (1995)
Obsession shows up in many Martin Scorsese films. Casino, based on the life of a mob-controlled Vegas powerhouse named Frank Rosenthal, remains my favorite depiction of that concept. It is also my favorite Martin Scorsese movie of all time. To the point where I'm willing to argue it is still the best Martin Scorsese movie of all time. There just isn't enough room here for the full argument.
Casino is a sweeping story of men and women who destroy one another in Las Vegas in the 1970s. It is nearly 3 hours of breathless energy and scope, with highlight reel performances by Robert De Niro, Joe Pesci, Sharon Stone, and others. It is a high mark for every cast member, and it is an incredible tribute to the highs and lows of the American dream run absolutely amok.
Casino is one of those movies I wind up watching at least a couple of times a year. Every viewing is as incredible as the first time I saw it.
READ NEXT: 50 Best Zombie Movies of the 21st Century
Some of the coverage you find on Cultured Vultures contains affiliate links, which provide us with small commissions based on purchases made from visiting our site. We cover gaming news, movie reviews, wrestling and much more.