With the Horror Show at Extreme Rules now behind us, WWE have nothing to focus on but the 'Biggest Party of the Summer'. Despite the difficulties surrounding producing a weekly TV show in the midst of the pandemic, they've actually made a pretty good go of putting together logical and satisfying storylines involving a plethora of their biggest stars.
We've seen new champions emerge and shows being stolen by performers that haven't had many opportunities thrown their way prior to the permanent move to the WWE PC. Apollo Crews, Asuka and now the team of Shinsuke Nakamura and Cesaro have all grabbed those brass rings during one of the most tumultuous times in the industry's long history.
Extreme Rules, as well as the episodes of RAW and SmackDown Live that led to it, managed to put together a fairly exciting card for SummerSlam. In this piece, we're going to run down the potential card for August 23rd. Make sure you throw down your own predictions and expectations in the comments down below.
1. Drew McIntyre vs Randy Orton – WWE Championship
Rumours seem to be pointing towards a clash between 'The Scottish Psychopath' and the renewed 'Legend Killer' Randy Orton. With Edge currently injured and the Big Show now dispatched after a swift punt kick on RAW, Orton has been freed up to focus on either bigger destinies as we head towards the second biggest show of the year.
Orton and McIntyre have yet to clash one-on-one, so this should be a tantalising marquee attraction for the main event scene. 'The Viper' is currently living through one of his best runs of recent memory, having had two excellent matches against the returning 'Rated R Superstar' and since turning into one of the most villanous heels on the RAW roster. It makes perfect sense for him to be next in line for a shot at the gold.
Whether WWE are leaning towards using Orton to be the one to dethrone the Scotsman, nobody can say for sure just yet. I personally hope that they keep the belt on McIntyre for a little while longer, I've genuinely enjoyed his feuds with Bobby Lashley and Dolph Ziggler and there's plenty of potential feuds that they've yet to dive into. Either way though, this should be a physical affair between two of WWE's hottest acts.
2. Braun Strowman vs 'The Fiend' Bray Wyatt – WWE Universal Championship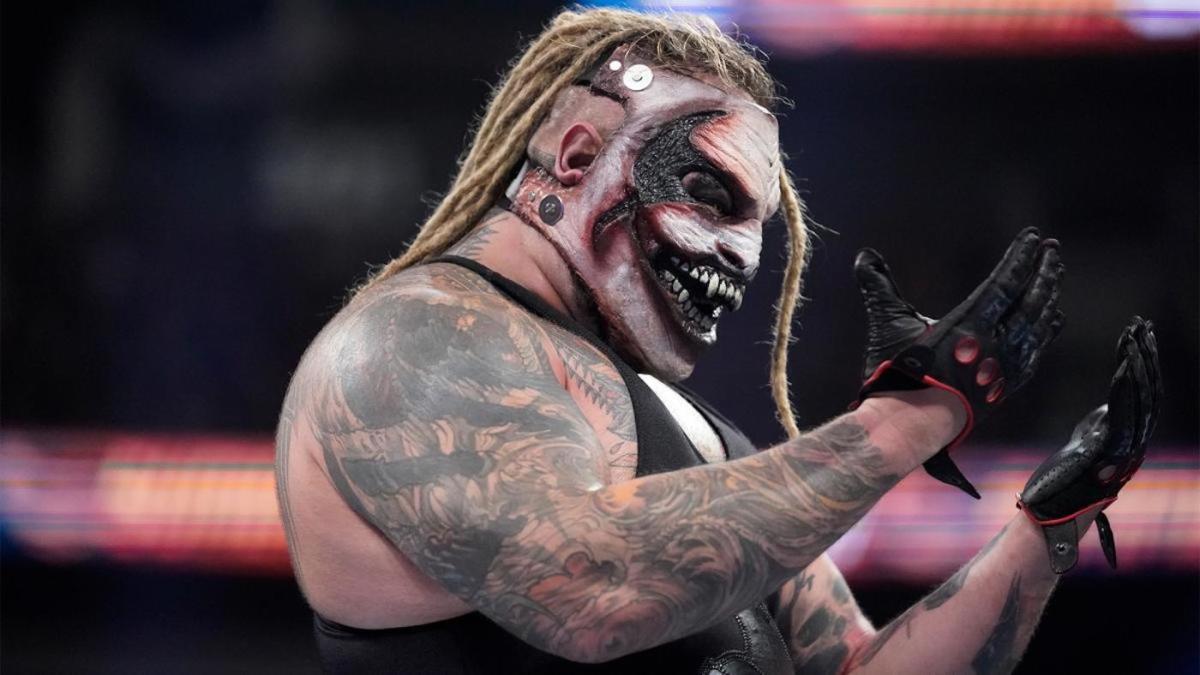 The Fiend is back!
In the concluding moments of the Wyatt Swamp Fight at Extreme Rules, OG Bray Wyatt was ripped from this world and submerged by his horrific alter-ego. There seems to be a conflict of personalities within Wyatt's complex mind, with the cult leader version of Wyatt in constant battle with his Firefly Funhouse self to see who takes control of his vessel. How very Matt Hardy.
We can assume that Braun Strowman was 'defeated' in the Swamp, and therefore has granted The Fiend a shot at the Universal title in the near future. Chances are, that will be SummerSlam, and should provide us with one heck of a battle between two monsters among men. As far as who wins, I'd say this should go to The Fiend. Even after breaking John Cena's mind at WrestleMania in the Funhouse match, he still has a lot to recover from after dropping the title to Goldberg in Saudi Arabia. A big win over his former stablemate would go a long way in returning some of his former glory.
Hopefully WWE might put together some sort of stipulation for this title fight. After the battle in the Wyatt Swamp, there's no way they can really justify a standard match for their Universal Championship match at SummerSlam.
3. Asuka vs Bayley – Title vs Title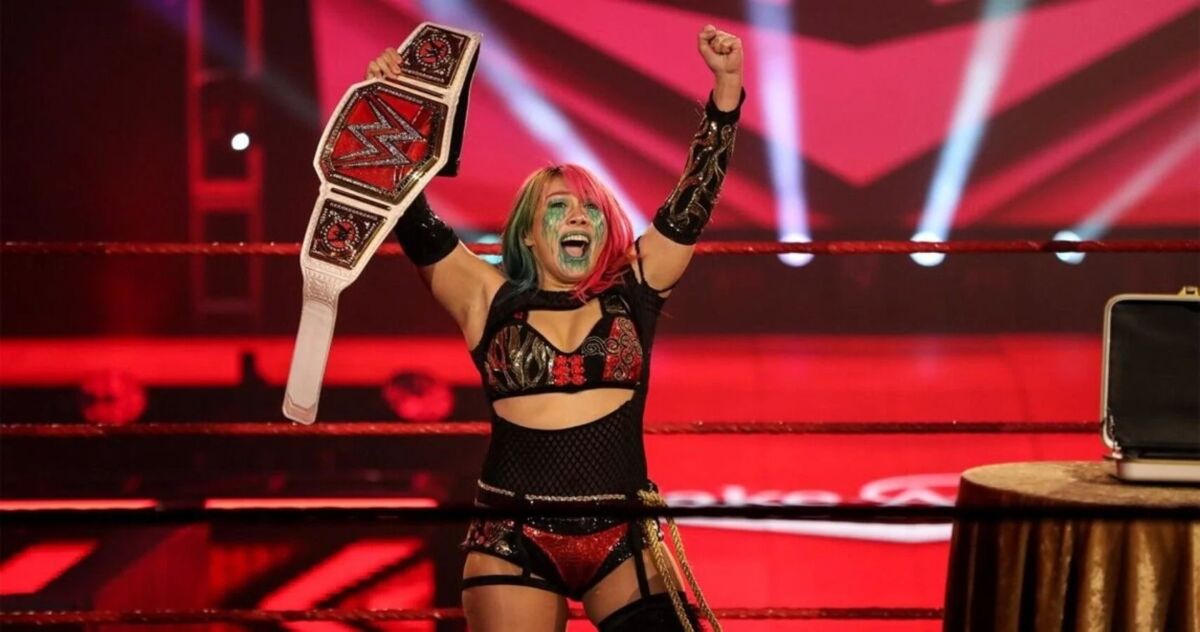 It almost seems like the Women's division is coming together as one, with the two Women's Champions available to appear across all three brands while holding onto the Tag Team Championships. The team of Bayley and Sasha Banks have been embroiled in a war with the Kabuki Warriors, stealing the RAW Women's Championship from Asuka after a controversial finish.
Presuming that the title change is reversed in the coming weeks, I doubt it'll be the end of the interpromotional war. Asuka and Bayley have yet to cross paths, both on the main roster and during their time in NXT. I would say it's a natural pairing, what with the 5th anniversary of the Women's Evolution being a big talking point right now and neither superstar being given ample credit for that movement.
With both titles on the line, it could provide a conclusive end to this feud, bringing the division together under one brand for the foreseeable future rather than having a wealth of talent kept apart by the brand split. Whatever to save us from more Karaoke segments.
4. AJ Styles vs Matt Riddle vs King Corbin – Intercontinental Championship
The Intercontinental Championship has become quite the highlight on SmackDown Live, yet received no screen time whatsoever at this past weekend's pay-per-view. AJ Styles has had ridiculously good matches with the likes of Daniel Bryan and Matt Riddle, and has restored a modicum of prestige to the title after being hot-shotted in recent months. Meanwhile, King Corbin and Matt Riddle have entered a feud of their own, with both men butting heads to get another shot at the champ.
All three men could make for a really exciting mid-card title fight, giving Riddle his first taste of a main roster pay-per-view and Corbin his first title match in what feels like forever. Both challengers have a legitimate claim to a championship opportunity, bringing all these strands together is nothing short of natural booking.
As far as who should win, I'd probably keep the title on AJ. His recent belters are enough to sell me on an extra few months of a Styles title reign.
5. Apollo Crews vs MVP – United States Championship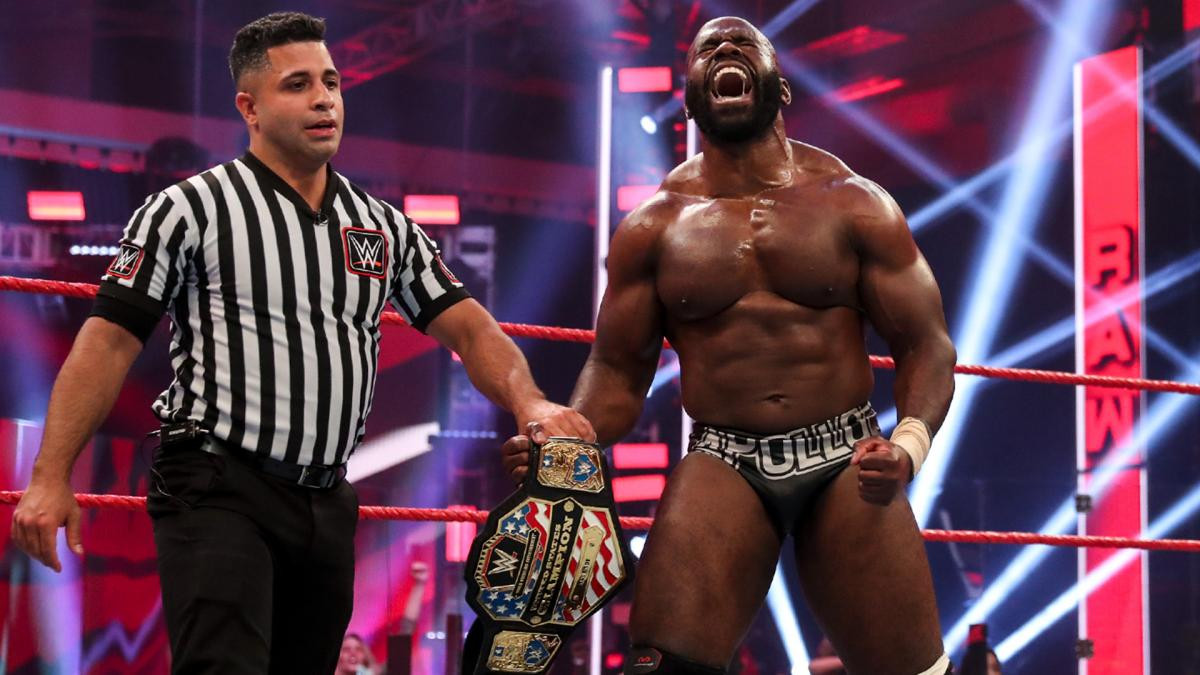 At Extreme Rules, MVP declared himself the official US Champion due to forfeit. Stories are starting to surface regarding Apollo's health and whether his no-show was due to a failed COVID test. As of writing, WWE have yet to make any comments on the situation, but MVP is indeed the new United States Champion.
Apollo had become the low-key star of the Summer, capturing his first main roster championship and putting together some show-stealers with the likes of Andrade and Aleister Black. A match with MVP may not meet the same standards, but it's a match that is developing a rich history, one that most US title feuds sorely lack in modern times.
I'm sure Apollo will return and set his sights on recapturing the US title, and whether the COVID rumours are true, hopefully by SummerSlam he'll be healthy and ready to jump straight back into action.
In case he's needing to isolate further, then there's plenty of challengers ready to spring into his place – Ricochet, Aleister Black or even the returning Mustafa Ali could all make a go of the mid-card title scene. Whichever road they go down, I'm sure we'll see the US title in action at SummerSlam.
6. Heavy Machinery vs Cesaro/Shinsuke Nakamra vs John Morrison/The Miz – SmackDown Tag Team Championships
And suddenly, we have new SmackDown Tag Champions. The often under-appreciated tandem of Cesaro and Shinsuke Nakamura have captured their first titles as a duo and have provided a much needed jolt into the blue brand's Tag division. This opens up plenty of opportunities for SummerSlam, perhaps bringing back Morrison and Miz to have another crack at the championship gold, or even allowing Heavy Machinery a run at the Tag titles.
Otis has taken a breather in recent weeks, sitting back with his Money in the Bank briefcase, waiting for the right opportunity to cash-in. Tucker also made his comeback a few weeks ago but once again vanished alongside his best bud. It'd be great to see them both sink back into their role as a budding Tag team and maybe secure their first title win in the process.
Multi-man tag matches are always a lot of fun, so this is a must.
7. Street Profits vs Andrade/Angel Garza – RAW Tag Team Championships
Where the SmackDown Tag Championship scene is booming, the RAW titles have seemingly been forgotten under the reign of the Street Profits. After a strange conclusion to their feud with the Viking Raiders and some ninjas, the Profits have entered a back-and-forth with Zelina Vega's crew.
Garza & Andrade's issues are growing and will surely crescendo at some point in the future. Who knows whether this will come before or after a RAW Tag title win, but hopefully it will lead to some interesting matches. In the meantime, the Profits could do with a high-profile match and there's currently no other teams ready to challenge them, so this is a ready made contest.
8. Seth Rollins vs Dominik Mysterio
So Seth Rollins did some cringey eye stuff at Extreme Rules, which I assume is bringing his feud with Rey Mysterio to a close. I mean there's not much further they can take this. Yet there's one loose end, Rey's son Dominik. Presuming that young Dom wants to avenge his Father's vision, maybe now is the perfect time for him to make his official in-ring debut against 'The Monday Night Messiah' Seth Rollins.
What a competitor for Dominik to debut against, Rollins is a dab-hand in the ring and would easily carry him to a good first match. WWE have been biding their time with Mysterio Jr. Jr. Reminding everyone that he exists and is aspiring towards a full-time career throughout his Father's feuds with the likes of Seth and Brock Lesnar.
This is a big chance for the Mysterios to get their big win over Seth, bringing their feud to a close and sending the fans home happy.
Some of the coverage you find on Cultured Vultures contains affiliate links, which provide us with small commissions based on purchases made from visiting our site. We cover gaming news, movie reviews, wrestling and much more.