Nicholas Wild is a French children's book illustrator who finds himself down on his luck and finances, prompting him to take a cartoonist gig in Kabul, the capital of Afghanistan. What ensues is a graphic memoir filled with comedy and satire about how not to get behind on work, not be oblivious to culture, and obviously not get kidnapped in the Middle East in the mid-2000s.
Wild has to deal with all kinds of things ranging from being stuck in the same city for an entire week, bosses obsessed with the bourgeois scene, learning an entire constitution in a -15 degree celsius room, the political fallout following an actual abduction, and being forced to create pro-war propaganda.
Critiquing a memoir always has a strange feel to it, considering it feels a bit like you're judging one's life. If I were to give this a bad review, it would feel akin to walking up to the creator and saying "nice try, your life isn't interesting enough and in fact sucks." Luckily, I am not here to give it a bad review because Kabul Disco: How I Managed Not To Be Abducted in Afghanistan
 is a very enjoyable graphic novel that deals with some complex political, and sometimes religious, issues in humorous fashion.
The way Wild tells his tale is painfully self-aware, not shying away from making fun of himself and just how out-of-water the whole experience is for him (and, chances are, the reader). The use of visuals in a graphic novel is, of course, integral to how the whole thing is portrayed. Wild's style is very simple, even without the vibrant colors one might associate with the medium. The lack of color feels right, the various shading really all you need. We don't get very many environmental or atmospheric shots, but the few we get are where Wild really seems to shine artistically, showing us the vast, but somehow still labyrinthian, landscape of his locations in engrossing fashion.
Wild does a great job in peeking and poking at the differences between Western culture and where he's stationed. He does so while keeping a little bit of an open mind around all sides until he's confronted with creating war ads. The flow of his satirical tale flows very well and doesn't trip itself up, as is a distinct possibility when one tells the story of their life. His use of comedic beats is also a shining element of the work, the smash cuts from bad ideas to the execution of said bad ideas come up fairly often.
The pitfalls of the work are mostly not the fault of the work itself, but rather, necessary evils. If you're going to tell a story so deeply rooted in the political handling of the Middle East, you have to actually go over Middle Eastern politics, which can get extremely messy. Wild's entire purpose for being in Kabul is creating cartoons trying to explain the Afghan Constitution to a younger or illiterate audience. So he has a fair bit of experience trying to explain these complex political situations in simple terms and does a fine enough job, however, there is the issue of throwing so many facts at the reader at once since it's not exactly peppered in but rather info dumped at certain points.
Again, this isn't exactly a flaw in the storyteller, but perhaps in the storytelling that is sort of unavoidable. To add to that, it does get difficult to remember just all the names of the characters and organizations he comes into contact with. This, again, seems inherent to the tale and not exactly the storyteller themselves considering that's how life works; you meet lots of people and get introduced to lots of things and they just sort of happen. In this way, memoirs are not as tightly knit as a regular 'Hero's Journey' tale.
The ending of Book One also runs a bit flat. One would figure the entire point of an ending in the first part would be to build interest in a second part. However, for this one, the very strong work whimpers as it crosses the finish line both in tone, story, and the universe, as it ends with Wild just collapsing on a desk while possibly daydreaming.
All that considered, How I Managed Not To Be Abducted in Afghanistan is still a wildly wonderful, original look at the situation in the Middle East through a Western lens.
Some of the coverage you find on Cultured Vultures contains affiliate links, which provide us with small commissions based on purchases made from visiting our site. We cover gaming news, movie reviews, wrestling and much more.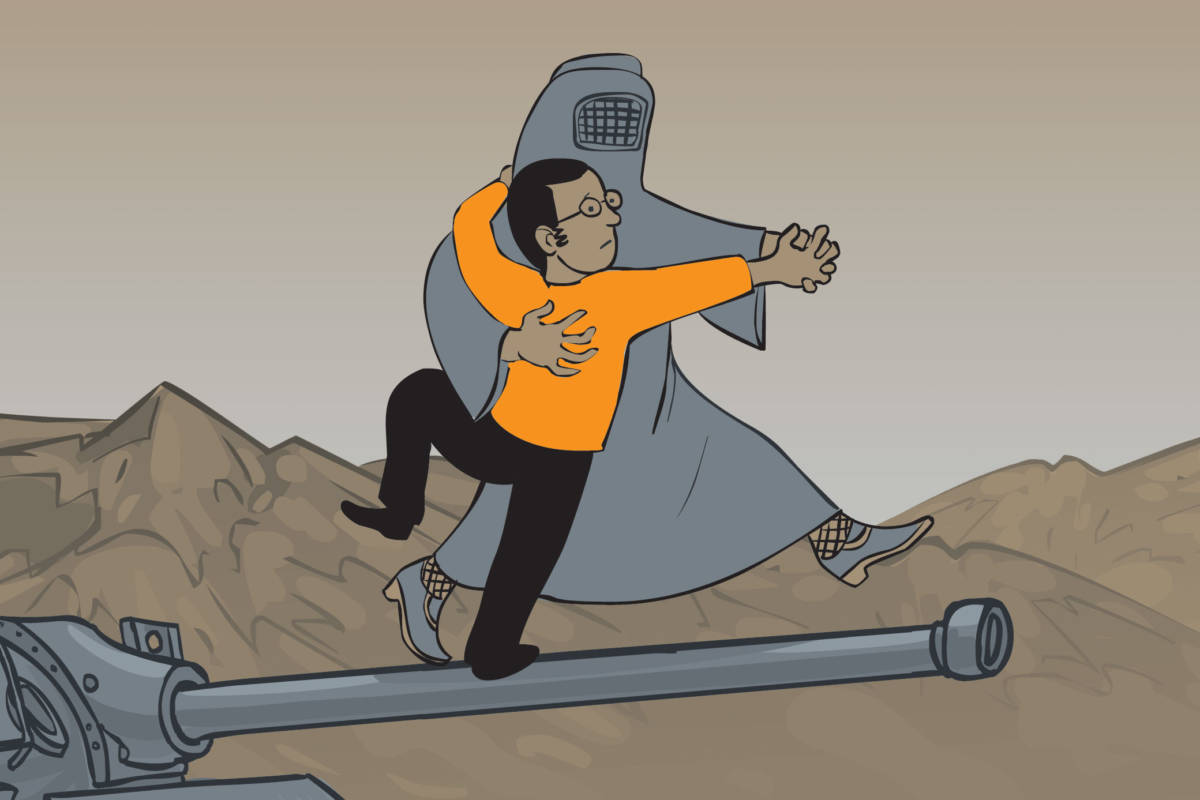 Verdict
The complicated world of Middle Eastern conflict is made somewhat welcoming by a beautifully simple illustration style. An incredibly charming graphic novel memoir from the very interesting viewpoint of a quirky and desperate man, Kabul Disco is a joy to read – even if you can't remember all political stuff. Review copy provided