It's been a long time coming, but indie superhit roguelike Hades is finally going to launch on PS4, PS5, Xbox One and Xbox Series X | S by the end of this week. The game's been fully available on the Nintendo Switch for about a year, and via Early Access on PC for even longer, so those waiting for the game to come to PlayStation and Xbox have been very patient indeed. The question is: has it been worth the wait?
Yes. The answer's yes.
Hades sees players controlling Zagreus, son of Hades who's looking to escape the Greek Underworld to learn the truth about who he is and where he fits into his family. It just so happens that the family in question is the Greek pantheon of gods, a family from which Zagreus is estranged due to the actions of his father, splitting them off from Olympus. Seriously, the Greek gods were like the world's first soap opera.
In order to escape the Underworld, you'll have to work your way through four regions, which are Tartarus, Asphodel, Elysium and the Temple of Styx. Each run will differ in terms of the chambers you'll enter, which enemies you'll face and the rewards you earn, but there's some holdovers too. The regions are always the same, and enemies are locked to their own regions so you know what dangers you're dealing with. You'll also face the same bosses at the end of each region, meaning it's easier to learn attack patterns. Without giving away too much, the first two bosses do have some variances, but there's enough similarity between them that the same strategies are still pretty effective.
Unlike most roguelikes, where rewards and boosts can be hard to find as you search through dungeons, Hades throws rewards at you like it's going out of fashion. You start every run with a power-up, which are either boons from the gods of Olympus, or a Daedalus Hammer. These improve your abilities or weapons, or add new effects to your current abilities, making you more deadly as a result.
Each subsequent chamber will then offer its own reward. These can either be more boons/hammers, Pom-Poms which improve your currently held boons, health upgrades or different currencies which have their own applications, while beating bosses offers even more unique rewards. There's even the chance to find other characters lurking within the Underworld, who can also help you on your run.
The most immediately beneficial currency is Charon's Obal, which is just gold that can be spent at Charon's Shop, another chamber you can find during your runs. Charon often holds boons, Pom-Poms and health upgrades, but crucially, Obal can only be used on your current run, meaning you're often better off splurging it all when you can just to try and make your run to the end that much more manageable.
As Hades is a roguelike, death is a natural part of the gameplay loop, but Supergiant made the brilliant decision to weave the gameplay loop into the narrative. Hades is all about Zagreus' slow but inevitable climb to the surface, as you make incremental improvements in how far you get with each run.
This sense of constant improvement is due to both the player learning how to deal with everything the game throws at you, but also because each failed run sends you back to The House of Hades, where you can spend your other currencies on permanent upgrades. Darkness is a big upgrade in the early going, which can be spent on perks in Zagreus' Mirror of Night. These perks can be as small as improved health or increased chance of high rated boons, to the ability to cheat death up to three times per run, but you'll also need Keys in order to unlock the entire mirror.
There's also the House Contractor, where Zagreus can spend Gemstones to create new chambers in the Underworld which, again, make your life a hell of a lot easier, or you can interact with the various denizens of the house, offering them Nectar to improve your bond with them. Doing so unlocks even more useful items called Keepsakes, which add extra modifiers or abilities to Zagreus.
There's even more to unlock and tinker with as you progress, which can sound like it's overwhelming, but Hades does a great job of onboarding the player with a slow roll out of these features, instead of bombarding you with every single mechanic and system from the get go. Every couple of runs, you'll see the layers being pulled back, and with each one, the true brilliance of Hades begins to emerge.
Unlike a lot of roguelikes, which can be almost unnecessarily punishing, Hades feels like it actually wants you to succeed. You're given so many tools and abilities to improve your core abilities, add more lifelines to the Underworld to make runs easier, and equip yourself with powerful keepsakes and weapons that can be upgraded over time. Your permanent upgrades, along with your knowledge of the enemies and bosses, are just as if not more important than a lucky roll mid-run.
On top of that, it feels like there's no such thing as a failed run in Hades, particularly during the main story portion of the game when you're still upgrading and refining your builds. Sure, you might die when reaching the final boss, and that can feel like a setback, but the currency, keepsake upgrades and enemy attack knowledge will always serve you well going into the next run. There's no wasted time in a game like Hades, everything has a use and can be beneficial in your quest.
If you've never played Hades before, picking it up on Xbox or PlayStation is worth it, particularly on Xbox if you've got Game Pass. Even if you've got Game Pass, Hades is worth buying as there's enough content to last you for hours and hours, if you're willing anyway. As for those who've already played Hades before, it's a bit of a tougher game to recommend. There's no additional content between versions, and the cross-save feature between Switch and PC doesn't apply here, which is disappointing.
That being said, playing the game on Xbox Series X compared to an Xbox One reveals some differences, mainly with regards to the loading times. Moving between most chambers on Xbox One is fine and typically lasts around 2 seconds, but there's some chambers and moments when navigating the House of Hades that can take 10+ seconds. The initial loading screen during boot up also takes some time. The Series X cuts through all of that with incredibly fast loading times. The 4K graphics also look phenomenal, with the vibrant colours of the Underworld getting a new chance to shine.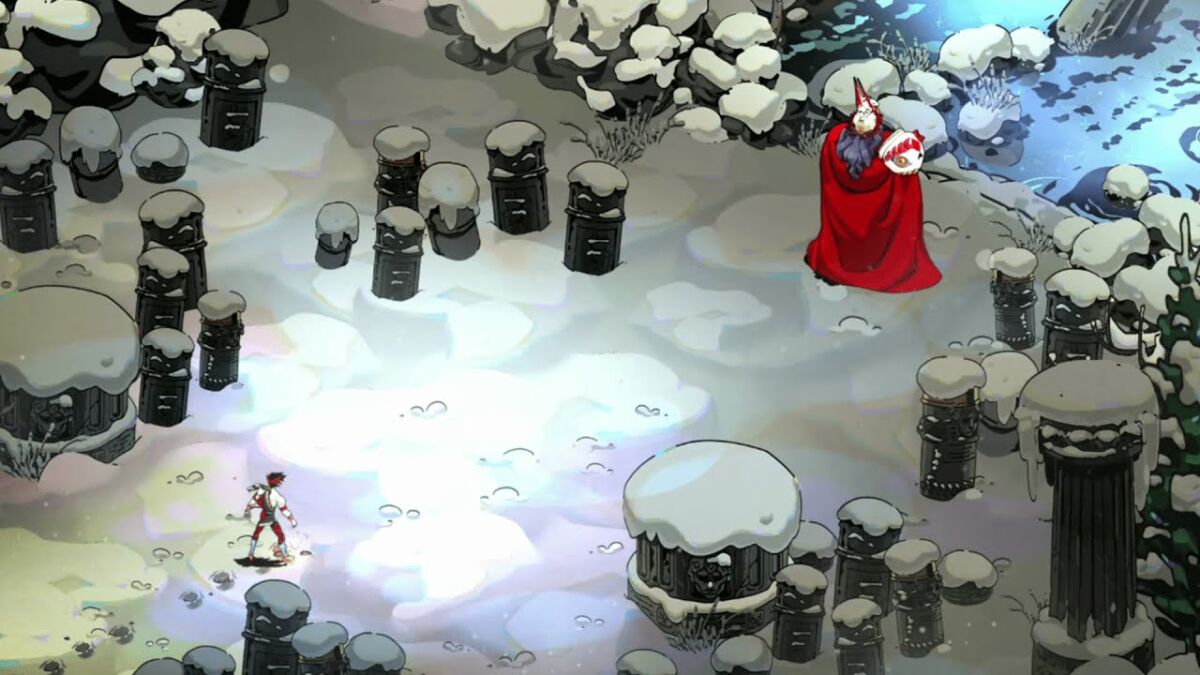 One feature that may prove to be a benefit on Xbox Series X is Quick Resume, as you could potentially pause a run halfway through, go play something else for a bit, then come back and carry on. Unfortunately, Quick Resume didn't really work during my time with the game, but it didn't matter too much anyway. Hades tends to autosave like it's going out of fashion, and with the Series X's improved loading times, I managed to resume quicker than I would have normally on the Xbox One.
It's no secret that Hades is one of the best roguelikes ever made, and arguably one of the best games of the past few years full stop, so the release on Xbox and PlayStation is a great opportunity for those who've missed out to get up to speed on this brilliant game. Or, it's a chance to start the game from scratch and fall in love all over again.
God, Hades is brilliant.
A Hades code for Xbox was provided by PR for the purposes of this coverage. 
Some of the coverage you find on Cultured Vultures contains affiliate links, which provide us with small commissions based on purchases made from visiting our site. We cover gaming news, movie reviews, wrestling and much more.