Square Enix almost always pleases crowds when it shows off new games during its E3 showcases. Even in lighter years, there's always a new announcement that tends to stick out to fans as something to get hyped about, even if they would save some hype for a Final Fantasy XIV Fan-Fest.
The event was a packed showing with titles including Life Is Strange 2, Final Fantasy Crystal Chronicles, Octopath Traveler, The Last Remnant Remastered, Dragon Quest Builders 2, Dragon Quest XI S, Circuit Superstars, Kingdom Hearts III, Battalion 1944, Final Fantasy XIV, Dying Light 2, Romancing Saga 3, SaGa: Scarlet Grace, Final Fantasy Brave Exvius, War of the Visions: Final Fantasy Brave Exvius, Outriders, Oninaki, Final Fantasy VIII, and Marvel's Avengers.
Here's what happened to the major games featured at Square Enix's E3 2019.
Final Fantasy VII Remake
The remake over five years in the making finally got a deeper look at E3 2019. A live demo showing off the opening mission and new combat systems was publicly available on the show floor. After a reveal during PlayStation's May 2019 State of Play, Final Fantasy VII Remake was due for release in March 2020. Launching to rave reviews from critics and receiving multiple award wins and nominations, Final Fantasy VII Remake sold 3.5 million copies in its first 3 days of release.
Being the first in a series of games planned for release by director Tetsuya Nomura, the next chapter has yet to be officially revealed. In February 2021's PlayStation State of Play Sony and Square Enix introduced a PlayStation 5 version of Final Fantasy VII Remake that would be free for owners of the PS4 version, called Intergrade, and a new downloadable chapter starring Yuffie Kisaragi titled Episode INTERmission that would serve as a teaser of things to come.
Final Fantasy Crystal Chronicles: Remastered Edition
An HD remaster of the GameCube JRPG Final Fantasy Crystal Chronicles marketed as "the return of a masterpiece." Unfortunately, critics and fans didn't quite agree with that notion as it was released to a very mixed bag of reviews on PlayStation 4, Switch, and Apple iPhone and iPad in August 2020. Most reviews stated that even if the story is charming and well written, sadly the game feels very dated even with some updates.
Dragon Quest Builders 2
The US release of the popular spinoff of the classic JRPG series Dragon Quest, Dragon Quest Builders 2 would get an English trailer and a release date of July 2019 during the showcase. Praised for "…adding meaningful content to the mix," and changing things up for veteran players, the game received favorable reviews that would rack up an average of 85 on Metacritic across all platforms.
Final Fantasy XIV: Shadowbringers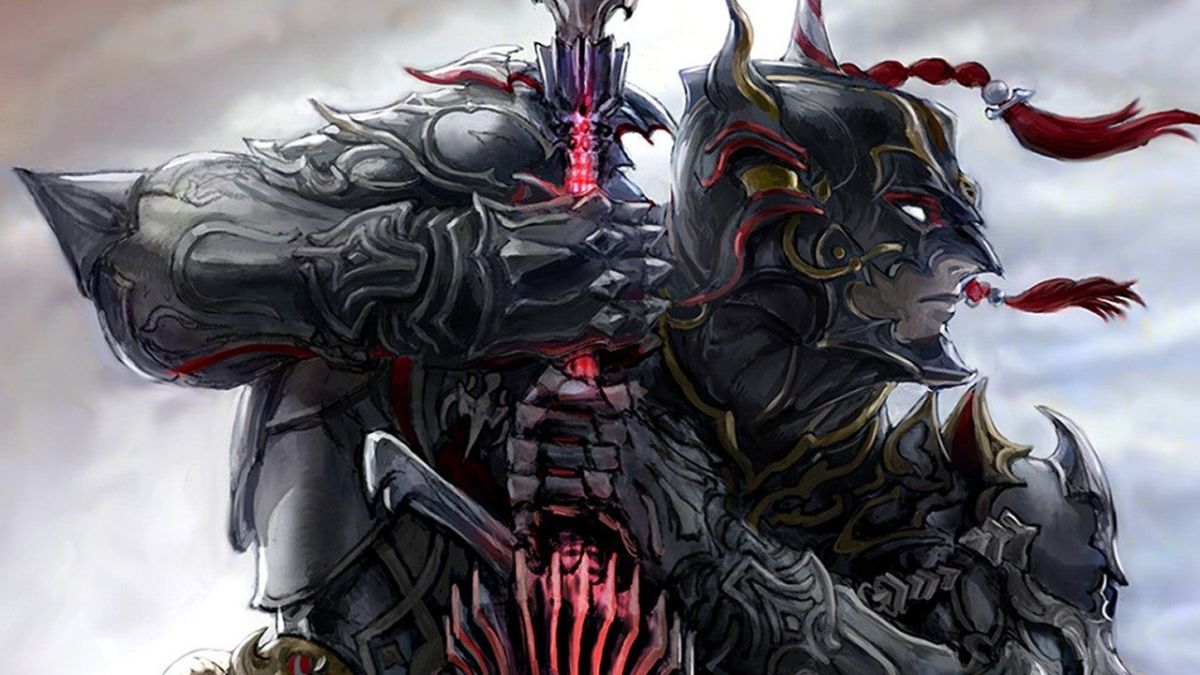 One of the highest-ranking Final Fantasy titles next to Final Fantasy XII and Final Fantasy VII Remake, this expansion for the long-running MMORPG on PC and PlayStation 4 would go on to release on July 2nd, 2019. Widely acclaimed as one of the best MMORPG expansions of all time, fans would go on to appreciate the new available Jobs and excellent storytelling.
Final Fantasy XIV is still going strong with a recent announcement of the next expansion, Endwalker, coming in November 2021.
Romancing SaGa 3 & Scarlet Grace
An English translation of the 1995 JRPG – Romancing SaGa 3 finally came to the West in November 2019 for Nintendo Switch, PlayStation 4, iPhone and iPad, PC, and Xbox One. Despite its age, the cult-classic JRPG garnered a mostly favorable batch of reviews averaging around a 75 on Metacritic.
The second SaGa game shown was Scarlet Grace, also known as SaGa: Scarlet Grace – Ambitions. This newly remastered version of the 2016 JRPG saw generally favorable reviews as well, but some were critical of its rather steep difficulty curve in its battle system that required trial and error to master. It currently sits at an average of 80 on Metacritic, but with limited reviews truly contributing to its average scores.
War of the Visions: Final Fantasy Brave Exvius
An international trailer for War of the Visions, a new mobile RPG based on the Final Fantasy franchise was shown off to Western audiences for the first time.
Similar to Final Fantasy Tactics, this turn-based tactical RPG was released for Android and iOS first in Japan in November of 2019 followed by the Western release in March 2020. Reviews from users are generally favorable on both platforms with the Android version sitting at a 4.25 / 5 rating with over 85,000 votes, and the iOS version holding a similar score of 4.25 / 5 with over 16,000 votes.
Outriders
The new IP from Bulletstorm developers People Can Fly saw a premiere at E3 2019. The third-person looter shooter would see a delay due to the pandemic from late 2020 until April 1, 2021. Launching to a mix of reviews but favoring towards the positive, Outriders would go on to be a mild success for the Polish developer. Debuting at 6th place on the UK all-format charts in April 2021, Outriders would also see a concurrent player count of over 100,000 on Steam alone. Another huge contributor to the large player counts and activity was that Outriders launched day one on Xbox Game Pass.
Since April 2021, People Can Fly has been patching issues with the game, but a lack of content flow and proper acknowledgement of glaring problems with the game has caused some players' relationship with the game to sour. People Can Fly made an announcement on May 19, 2021 that they are "…looking forward to expanding Outriders in the future."
Marvel's Avengers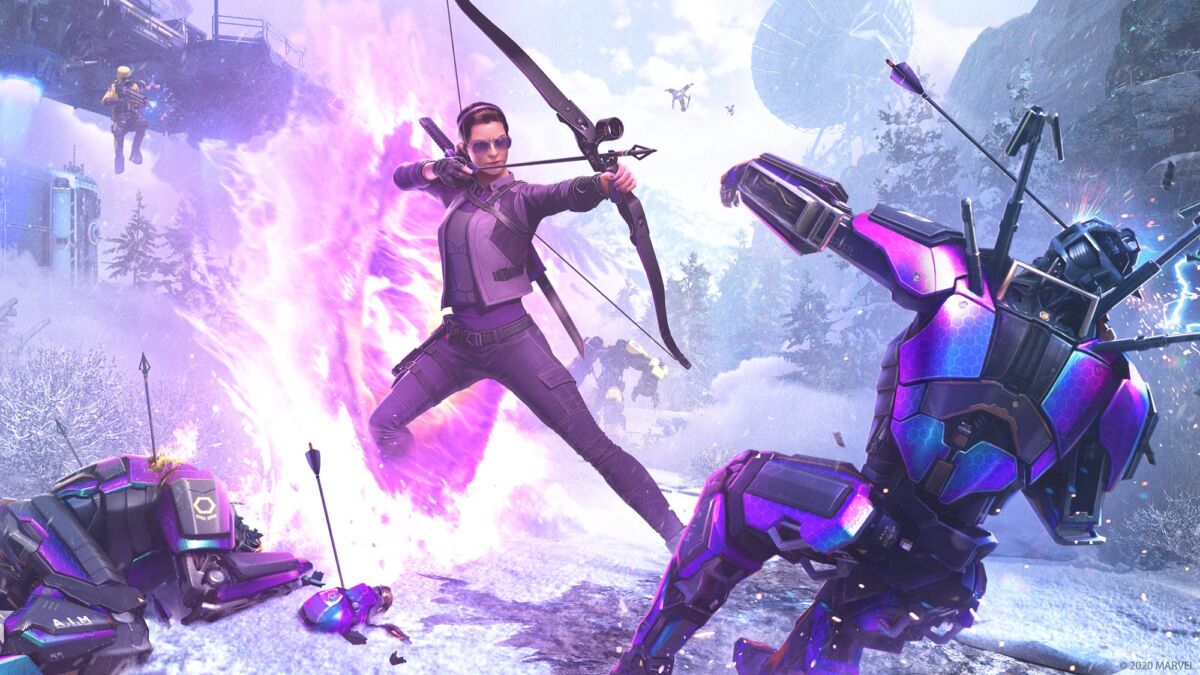 From Tomb Raider developers Crystal Dynamics came the premiere of the first major trailer for Square Enix's Avengers Project, now simply titled Marvel's Avengers. Following a teaser on Marvel's Youtube channel in 2017, a full 14 minute showcase of the game was shown at E3 2019. Originally slated for a May 2020 release, Crystal Dynamics delayed the game to September 2020 for further polishing.
Avengers released to mixed, but fairly negative reviews citing issues with a lack of substantial content and a poor endgame after the main campaign wrapped up. Post-launch content for the game was a mix of new playable characters such as Kate Bishop and Hawkeye. Crystal Dynamics would also garner some controversy over an upcoming PlayStation-only timed release of Spider-Man. More DLC will follow in Summer 2021 such as a new storyline with Black Panther in War for Wakanda.
With a new Final Fantasy game on the way and a slew of unannounced titles slated to appear at the E3 2021 showcase, Square Enix is playing a bit of a wild card in 2021. Hopefully on June 13, some of that mystery is unveiled as to what's next.
READ MORE: What Happened To The Games From Bethesda's E3 2019?
Some of the coverage you find on Cultured Vultures contains affiliate links, which provide us with small commissions based on purchases made from visiting our site. We cover gaming news, movie reviews, wrestling and much more.