The second week of Fortnite Season 7 is here and we're getting back into the groove of things. With the new changes having had time to sink in, the weekly Battle Pass challenges are back to their usual formula. This week's follows the usual status quo of challenges, so much so, every single of one them have seen their debut in previous seasons.
Fortnite Season 7: Week 2 – Free Tiers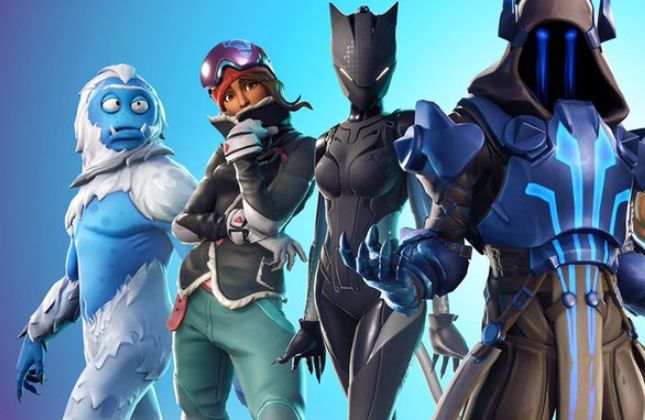 Search a chest in different named locations (7 chests)
Very standard challenge type, seven chests in seven different named locations. Can be done over as many games are required, so you'll get this one just by playing naturally. Otherwise, you can try land somewhere far from the Battle Bus' route to farm it out quickly.
Damage opponents with different types of weapons (5 weapon types)
A fairly standard damage challenge. You need to do damage (any amount, doesn't matter how little or how much) with five different weapon types. You'll get this through the course of normal play as well.
Eliminate opponents in Snobby Shores of Fatal Fields (3 eliminations)
The standard elimination challenge you see most weeks. All you need to do is get three eliminations in either Snobby Shores or Fatal Fields over as many games as it takes. Land in either of those locations a few games in a row and you'll be done in no time.
Fortnite Season 7: Week 2 – Battle Pass Tiers
Multi-stage: Visit 2 named locations per match (3 stages)
A somewhat typical challenge now, it asks you to visit two locations per match before it'll give you the next stage. With the introduction of the Stormwing, these types of travel challenges are exceptionally quick and easy. Land on one of the red buildings that spawns a plane, then swoop down at the town and you'll get credit and can fly straight onto the next. The order is as follows: Snobby Shores and Pleasant Park > Lonely Lodge and Dusty Divot > Frosty Flights and Tomato Temple.
Play the Sheet Music on the pianos near Pleasant Park and Lonely Lodge (2 Pianos)
This is a challenge that appeared last season, just with a few steps cut out. On the eastern side of Lonely Lode, on the very edge of the map's landmass itself is a piano. To the west of Pleasant Park is also a piano perched atop a hill. You need to play the music sheet that comes with each respective piano. All-in-all, this is a fairly quick and easy challenge, with the hardest part not being killed trying to play the sheet music by an impatient ass trying to pick you to death. You can find our more in-depth guide here.
Complete a dance off at an abandoned mansion (1 time)
This is a somewhat 'different' challenge (plenty of dance challenges ultimately), in the sense that we haven't been asked to dance in an abandoned mansion yet and it does have an interesting twist (like the disco ball dance challenge from Season 4). The old 'superhero' mansion (J5/J6 on the grid) has two dance floors in its basement area. Each floor is divided into nine squares, one square will light up on each floor at a time and dancing on that square will award points. More points per person dancing on each floor. Winning isn't required to complete the challenge, so get down there, boogie on the squares and get your Battle Stars.
Eliminate an opponent from at least 50m away (1 elimination)
Another elimination challenge, this one testing your sharpshooting skills. You need to achieve at least one elimination from 50 meters away. If you're confident with a sniper rifle, they're the go to weapon type, otherwise just try to pick off somebody with an assault rifle. Due to the way the game works, it'll be difficult to complete this type of challenge until most of the players have spread out from their initial landing spots and you can find them out in the field. A 50v50 or mass brawl variant of gameplay will make this a lot easier to get, but queue in whatever is in the current LTM roster if you're aiming to get this fast.
MORE FORTNITE:
– Fortnite Caps Are Now A Thing
– Fortnite Season 7 Battle Pass Skins: Onesie, Zenith, Lynx, The Ice King & More
– Fortnite Season 7 Map Changes: Iceberg, X-4 Stormwing, Wraps & More
Some of the coverage you find on Cultured Vultures contains affiliate links, which provide us with small commissions based on purchases made from visiting our site. We cover gaming news, movie reviews, wrestling and much more.