Week 7's challenges for Fortnite Season 6 are here and all the usual shenanigans apply. Three of the challenges are free (not requiring a Battle Pass) and the other four still require the 950 V-bucks investment. The challenges this week are mostly standard, with two 'new' types of multi-stage challenge being introduced: A destruction and a healing based challenge. As is standard for multi-stage challenges, you can only complete one stage per finished match (you either win or have been eliminated, leaving before then is considered 'incomplete'). Each time you finish a stage and match, it'll then give you the next stage to complete.
Fortnite Season 6 – Week 7 Battle Pass Challenges | Free Tiers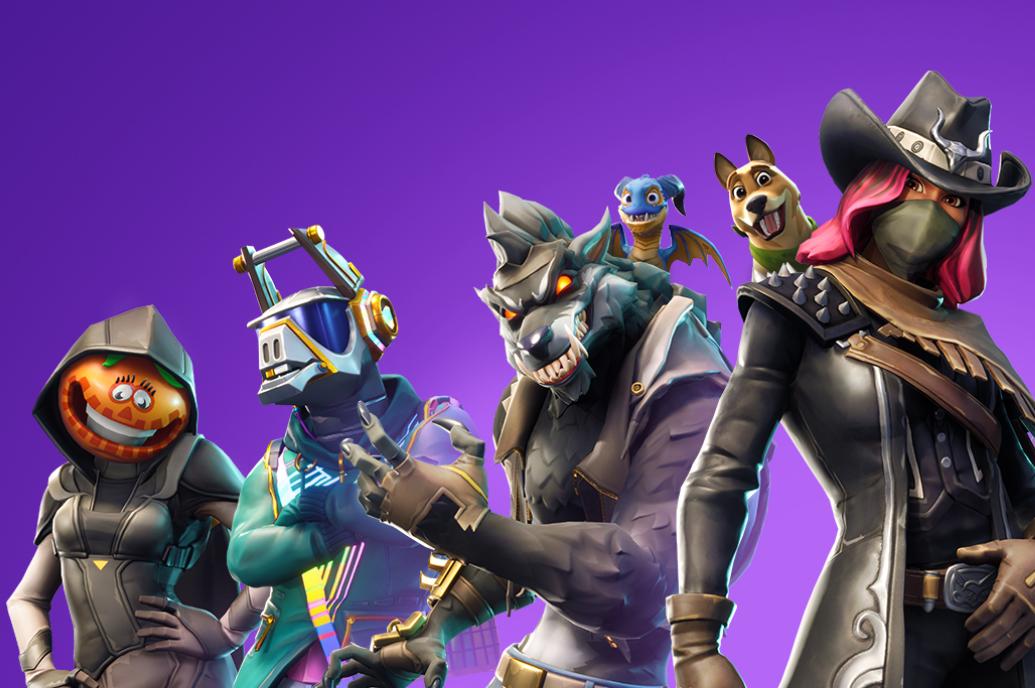 Search 7 Ammo Boxes in a single match (7 Ammo Boxes)
Fairly standard challenge, though a tad difficult at times. You're required to find and open 7 Ammo Boxes without dying essentially. Best done solo (so teammates can't compete with you for boxes) and specifically focused on as ammo boxes can be sneakily hidden, so actively looking for them can speed it up.
Deal headshot damage to opponents (500 damage)
A standard 'deal damage to opponents'. The only condition is that you land headshot damage. This can be done over as many games as it takes, so just be patient or join a heavy combat game mode (like 50v50) and it'll be over before you know it.
Multi-Stage: Deal damage to opponents (3 stages)
This challenge requires you do a certain amount of damage to opponents per stage, but with varying conditions. It starts off quite easily, requiring you do 300 damage to opponents over as many matches as it requires, before skyrocketing in difficulty. The second stage requires you do 400 damage to opponents in a single match. The third and final stage ups the ante to 500 damage in a single match. This is a tough challenge and best done in a squad (or 50v50) as it'll give you more chances to get back-up and finish that 400/500 damage capstone required if you get knocked out.
Fortnite Season 6 – Week 7 Battle Pass Challenges | Battle Pass Tiers
Multi-stage: Destroy the environment (3 stages)
A bit of an odd duck as far as challenges are concerned. You're tasked with destroying environmental fixtures (trees, brick walls, etc.) of each resource type. The first stage requires you destroy 50 (yes, 50) trees. The second stage requires you destroy 25 rocks. The final stage asks you to destroy 10 cars.
Skydive through floating rings (20 rings)
An old challenge making a return from previous seasons. Floating very high in the air are pink and blue floating rings. You just need to skydive through 20 of them over as many games as it takes. The rings float so high that, realistically, you'll only be able to reach them as you leave the Battle Bus.
Multi-stage: Regain health (4 stages)
Another unique multi-stage challenge that is based on 'healing' (regaining health). The first stage mandates you eat five apples. The second stage asks you to gain 60 health using bandages. The third stage requires you to gain 100 health using a medkit. The final stage is the most challenging, asking you to regain 50 health using Slurp Juice (the purple healing item).
Eliminate opponents in Pleasant Park (3 eliminations)
The final challenge for the week is the classic 'eliminate opponents in a specific area'. The specific area is Pleasant Park and requires only three kills. This can be done over as many games as is required.
MORE FORTNITE:
– Fortnite Season 6 Guide: Week 6 Battle Pass Challenges Walkthrough
– Week 6 Loading Screen
– Fortnite Season 6 Guide: Pleasant Park & Retail Row Sheet Music & Piano Locations
Some of the coverage you find on Cultured Vultures contains affiliate links, which provide us with small commissions based on purchases made from visiting our site. We cover gaming news, movie reviews, wrestling and much more.