Fortnite, as is the case with pretty much every big multiplayer game ever made, is an acquired taste, with just as many fervent fans as those who utterly despise it. While we could sit here and argue the artistic merits of a dabbing fish who can also be a GI and skeleton when the mood strikes him, it's impossible to deny the influence of Fortnite as a whole.
Fortnite has changed the gaming industry forever in more ways than one, though not all of the trends Fortnite has inspired have been positive. Free-to-play multiplayer games are now more common and better made than ever, but all new multiplayer games — free or not — seemingly need some kind of Battle Pass system to keep players hooked. Battle royale games in general also saw a massive boom, with so many seemingly so desperate to cash in on Fortnite and PUBG's success that developers forgot to actually make games properly.
Sorry, Radical Heights, I enjoyed you for a minute, but you were barely a game.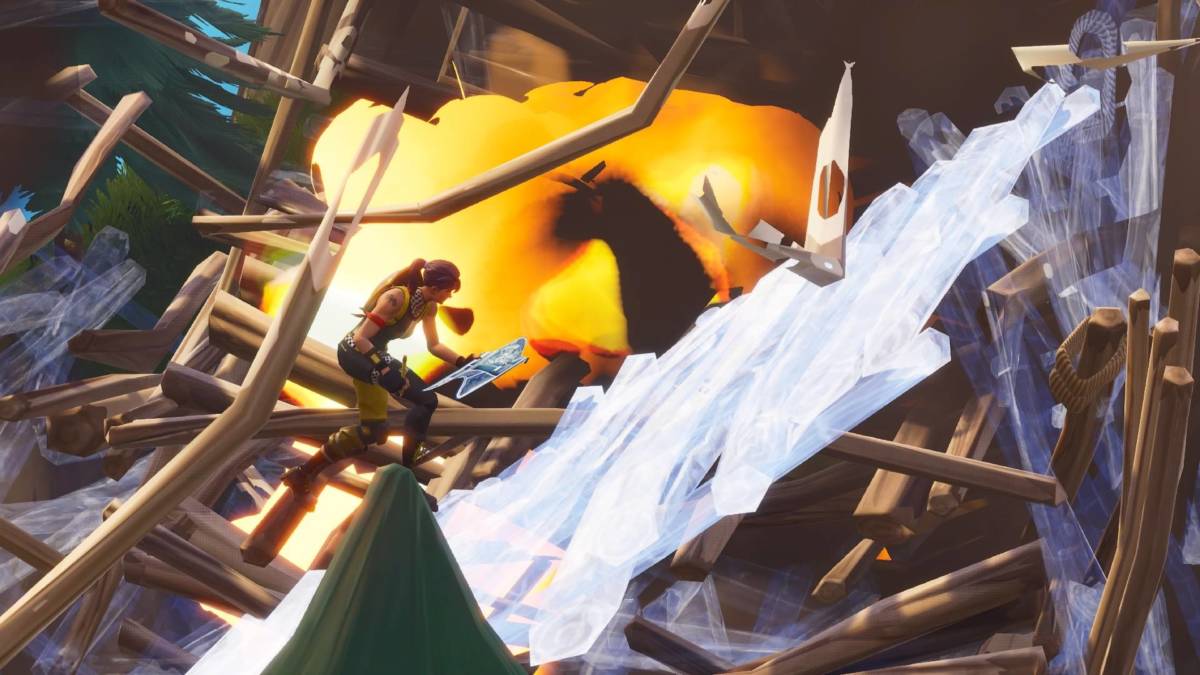 However, above all else, Fortnite's impact can be felt in how easily we can now play with each other, regardless of platform. Largely thanks to Fortnite and Epic Games, the game's developer and publisher, many now see cross-play as a simple feature that should be available by default than the pipe dream it was just four years ago. Developers and publishers have already implemented it pretty broadly for the PS5 and Xbox Series X | S, with even indie names like Among Us boasting support.
But before Sony finally relented and allowed cross-play in their ecosystem (for a pretty penny), Epic changed the game forever by "accidentally" enabling console cross-play within Fortnite.
Back in late 2017, a Redditor by the name of PRE_-CISION-_ shared a clip of a player he'd ran into while playing on a PS4 by the name of zCypher Nine.
(On a sidenote, it's refreshing to look back on early gameplay and see how bad even the good players were in Fortnite.)
Anyone who has played on PlayStation before will know that you can't choose a name with a space, and while PS4 and PC could play together at the time, it was soon discovered that zCypher Nine was playing on Xbox, as was their teammate.
This was cross-play, seemingly at the flick of a button.
Epic would later fix the "issue" and blame it on a configuration mistake, but this incident would later be referenced a lot when it came to showing just how easy it was to enable cross-play, and help to question what exactly was holding Sony back from playing ball.
However, this slice of gaming history is even more interesting to look back on with the added context provided by the Epic Games vs Apple trial, an incredibly messy affair that has probably caused endless headaches behind the scenes with leaked emails and confidential plans laid bare for all to see.
It was behind the scenes where Epic seemingly tried to strong-arm Sony with cross-play, with Epic's Joe Kreiner mentioning in an undated email that Epic would "go out of its way to make Sony look like heroes" for allowing cross-play on PlayStation, while also offering to partner up with Sony for E3 and Unreal Engine, as well as for extra Fortnite content.
Epic really wanted cross-play to happen, almost desperately so, but it would take until September 2018 for Sony to finally allow cross-play with Xbox One, Switch, PC, Mac and mobile players (rest in peace to two of those platforms, pretty much). Epic would be praised for pushing for it so hard, with Fortnite widely recognised as ground zero for cross-play, the game that brought players across platforms together more than any other in history.
However, knowing what we know now about Epic, how they planned a massive marketing campaign behind the scenes long before they even fell out with Apple so acrimoniously and had it ready to go within no time at all of the fallout, it's hard not to look back on this early "mistake" with a furrowed brow.
Fortnite is free-to-play on PC via the Epic Games Store, PlayStation 5, PlayStation 4, Xbox Series X | S, Xbox One, Nintendo Switch, and Android.
MORE FORTNITE: Best Fortnite Controller Settings: Presets, Edits, Sensitivity & More
Some of the coverage you find on Cultured Vultures contains affiliate links, which provide us with small commissions based on purchases made from visiting our site. We cover gaming news, movie reviews, wrestling and much more.