FIFA is one of those games that you are guaranteed to see every year no matter what. There have been marked improvements to the game over the previous years, but here's hoping that this year's iteration will be the finest one yet.
1. More Leagues
When I say more leagues, I mean let's get the Conference in on the act. Nothing says 'road to glory' Career Mode challenge like taking Southport from the Conference National to the Premier League.
The teams may not be brilliant but it would bring in an even bigger UK fan base and generate more interest in those teams not in the Premier League, Championship, Leagues 1&2. This shouldn't be limited to the UK, there should be more South American and European Leagues included too.

2. Taking Press Conferences in Career Mode
What would make Career Mode i.e. 'Manager Mode' more realistic would be taking press conferences before the game, fielding questions from reporters on transfer speculation, previous fixtures etc.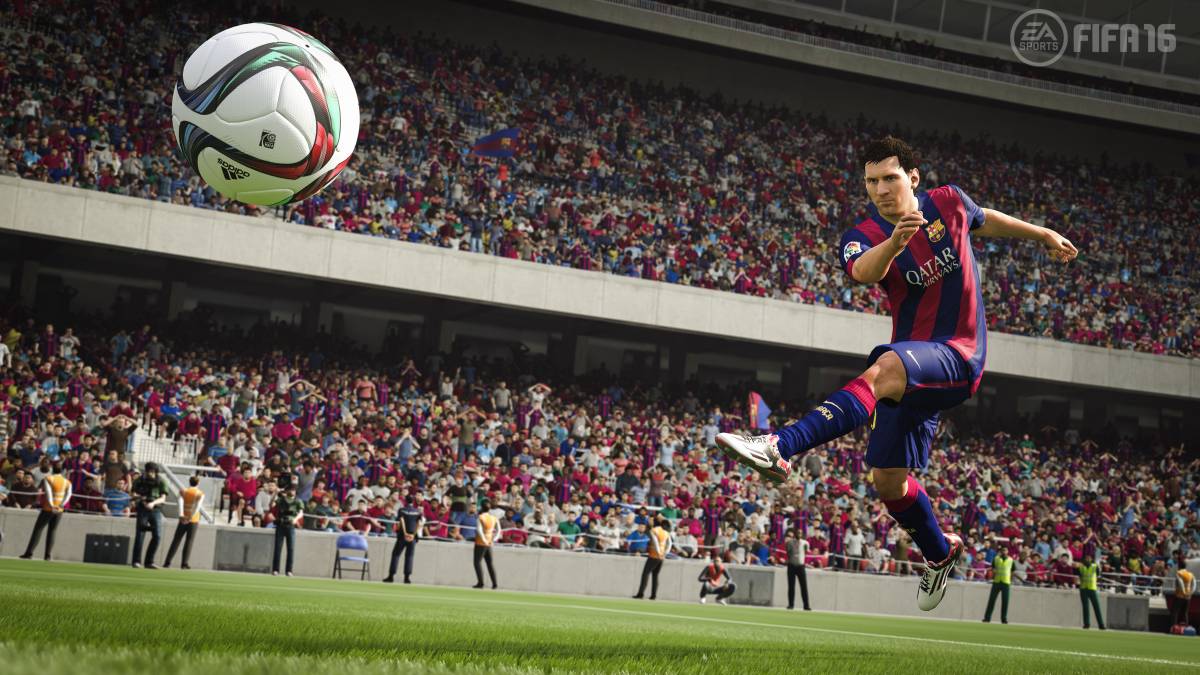 3. Ability to Hire Staff/Improve Stadium
Again another one for Career Mode. Having the ability to hire staff to lessen injuries or improve player's stats would make the game far more realistic without diving into Football Manager Territory. You can recruit scouts, so why not backroom staff?
One other addition to Career Mode would be to allocate funds to improving the stadium and its facilities. So, if you add another 5,000 seats to your stadium that would add more money to your transfer kitty next year. This would, hopefully, bring an added sense of realism to managing your club.
4. Bring back FIFA Street
Yes, I'm making that call: FIFA Street was surprisingly entertaining and it should be a mode within the game, four players from your chosen team taking on all comers in specific tournaments.
5. Improved 'Keepers
Whilst the men between the sticks have been improved tenfold over the previous instalments, the goalies still tend to be erratic. Rushing out of the penalty area when there's simply no need, missing what would have been the world's easiest save. If you've got the world's best goalie at the back then he should act like it.
6. Add the World Cup
It's a much better idea than just bringing out a separate game that no one buys. If you can manage internationally in Career Mode then just add the world's most watched sporting competition and be done with it.
7. Add Video Referee
Since this isn't coming to the real world of football any time soon, they might as well trial it via games console. You've already got goal-line technology. You should be able to call upon video ref for a penalty decision or whether a goal should be chalked off because the player was offside. You should get three calls per game, the decision would be sent to a 'panel' who would make a decision. It would probably only be limited to things like offside or penalties however.
8. General improvement in graphics
Let's face it, FIFA doesn't exactly tax your PS4/ Xbox One. Why not improve the stadium animations, maybe have a few pitch invasions when you win promotion or a cup final? A general improvement in graphics would do wonders, added facial expressions, torn shirts etc. Maybe adding real managers wouldn't go amiss either?
FIFA is a game in which you know what you'll get. The formula is pretty much the same, but it remains spectacularly popular. Hopefully this newest instalment of the football franchise will be the best yet.
Some of the coverage you find on Cultured Vultures contains affiliate links, which provide us with small commissions based on purchases made from visiting our site. We cover gaming news, movie reviews, wrestling and much more.