You'd better polish your shoes to a shine before seeing the boss — dirty clothes can give the wrong impression. This is exactly the case with Empire of Sin: a stylish and flavorful game with great aesthetic direction, but chose to wear an old worn-out coat for some reason instead.
Empire of Sin, developed by Romero Games and published by Paradox Interactive, is a pausable sandbox real-time strategy game with turn-based tactical battles. Set during the 1920s Prohibition era crime-ridden Chicago, players choose from one of fourteen real and historically-inspired bosses in their pursuit of total control over Chicago's criminal underworld.
The setting, though less a simulation and more of an impressionist take, is incredibly well-realized and the inclusion of a good range of bosses immediately shows the developers' dedication and care for the source material. Compared to other turn-based tactical strategy games like XCOM or Phoenix Point, which follow a linear narrative, potentially limiting replayability and roleplaying possibilities, the sandbox nature of Empire of Sin provides more opportunity for roleplaying as it really is up to the player how they want to approach their playthrough.
The 14 bosses add good replayability as each character has their own special combat abilities, traits and stats, bonuses to rackets, and diplomatic features, as well as affiliations with other bosses in-game. However, the replayability of the game suffers somewhat as the bosses still function similarly in combat, have similar skill trees, and start the same with two rackets to their name: a brewery and a speakeasy (businesses illegally selling alcohol).
It would have been interesting to see each boss lean into their specialty a bit more from the start to differentiate themselves better and further increase replayability. For example, why doesn't Daniel McKee Jackson, who specializes in casinos, start with one or some other combination of rackets?
The graphical and musical direction are particular highlights of Empire of Sins's presentation. The voice acting of the bosses is good too, though not without some audio quality oddities, and the writing is great in character conversations and dialogue, despite some occasional typos and repetitive options, especially in sitdowns. Alcohol production and its illegal trade are at the narrative and strategic gameplay's core, which helps highlight Prohibition-era criminal struggles.
Three main systems form the core gameplay loop of Empire of Sin: combat, empire management, and diplomacy. Combat is very much XCOM-inspired in its turn-based tactical implementation, with each character having an inventory and abilities that affect the battlefield in some way. Overall, it's a robust system with plenty of options for players with a wide range of equipment, multitude of interesting gangster classes, and excellent variety of weapons.
There are several flawed elements that undermine the combat, including an unbalanced pace, repetitive maps, and hit-or-miss AI. Sections will sometimes be poorly paced with repetitive and tedious engagements, while challenging and fun at other times. Repetitive maps and odd character placement at the start of battles don't help this situation either, especially for combat in buildings.
The AI is also generally not great and its decision-making quality is suspect. The challenge in combat will mostly come from the progression level of enemies and their numbers. Combat works well overall and is most certainly fun, but can be inconsistent depending on player choices and gameplay environments.
The second main system, empire management, is the most consistent and solid element of Empire of Sin. There is plenty for players to do, such as manage alcohol quality and production, upgrade rackets, manage police suspicion levels, hire gangsters and assign them as advisors or underbosses, and create chains of synergized rackets in each of up to 10 neighborhoods of Chicago. Everything works well and there is plenty of strategic decision-making opportunity in developing and controlling the criminal underworld.
The third and final core system, diplomacy, is the least consistent and likely the weakest portion of the game. The game's excellent presentation, good writing, and variety of character-centric quests unique for bosses and each hired gangster provides a lot of roleplay opportunity. The boss meetings, called sitdowns, are great for roleplay as well.
Diplomacy is implemented well enough, as players have a good variety of options when interacting with the police, major, and minor gangs. However, the AI's irrationality makes it difficult for players to understand how relationships are affected (it seems almost anything will make them mad). Granted, you could argue that this fits the setting and adds tension between rival gangs, but more needs to be done to make diplomatic relations better explained and more transparent, at least for the player.
Combined together, the three core systems work well with each other and provide ample options and variables for players to consider in terms of strategic decision-making and roleplay. Though none of the mechanics and features are outstanding or significantly innovative individually, Empire of Sin's focus on combat, empire management, and diplomacy makes it stand apart from its genre counterparts.
There are two major issues that prevent Empire of Sin from being a great game: large swathes of bugs and the user interface. Glitches and bugs range from benign rag-doll physics of character death animations, to more serious bugs like normally accessible buildings becoming inaccessible. There are even some quest and game-breaking bugs due to characters spawning in unreachable locations or characters healing when they shouldn't. For example, in an Al Capone playthrough where I had to talk to one of the guards in a speakeasy, the guard spawned in the music band play area, which completely prevented my characters from reaching the guard to continue the quest.
The UI itself has two significant issues. Empire of Sin has way too many menus in its Empire Management portion with plenty of redundant info found amongst various tabs. Players will spend a lot of time fiddling around in menu after menu trying to access what they need, rather than spending time focusing on roleplaying and decision-making.
The second more egregious issue with the UI can be phrased as, "so much is said without saying anything." There is so much raw information presented in the multitude of menus in a poorly organized fashion that it's difficult to wade through multiple text dumps just to find something that is relevant. This also extends to the fact that there is plenty of vital information that is either poorly presented or absent altogether in any of the menus. As a side note, I understand the aesthetic style of the game, but who thought it was a good idea to make almost all text yellow/gold on a black background? This will strain your eyes while playing.
A good example of poor information presentation can be found with how the game presents the suspicion level of player rackets. In the Empire Management tab, there is an indication of the average suspicion level of the player's rackets, which is by itself not very useful. The only way players can see the individual suspicion levels of each racket is by either hovering over them in the neighborhood viewer or in the rackets tab of the Empire Management menu. In essence, there is no easy way to quickly get access to what is ostensibly a vital statistic for players to track.
Graphically, the game looks good enough, with the setting's aesthetic doing most of the legwork rather than the quality of textures themselves. Character animations can be quite stiff and awkward during conversation and in combat, which can be immersion breaking. The options menu is quite barebones for such a vibrant game, though the game itself ran well without any noticeable slow down and I didn't experience crashes or game freezes.
The love and adoration for the setting is clear as 1920s Chicago is brought to life with care and dedication and the game works well on the whole, if not innovating much on any one particular feature or mechanic. However, Empire of Sin will unfortunately fight the player at every turn as if the game itself is a demanding and ungrateful gangster boss. After a significant UI rework and a major polish runthrough, Empire of Sin could be a great strategy game, but at the moment players will spend less time playing and more time being frustrated.
A Steam key was provided by PR for the purposes of this review.
READ NEXT: 15 Best 4X Strategy Games of All Time
Some of the coverage you find on Cultured Vultures contains affiliate links, which provide us with small commissions based on purchases made from visiting our site. We cover gaming news, movie reviews, wrestling and much more.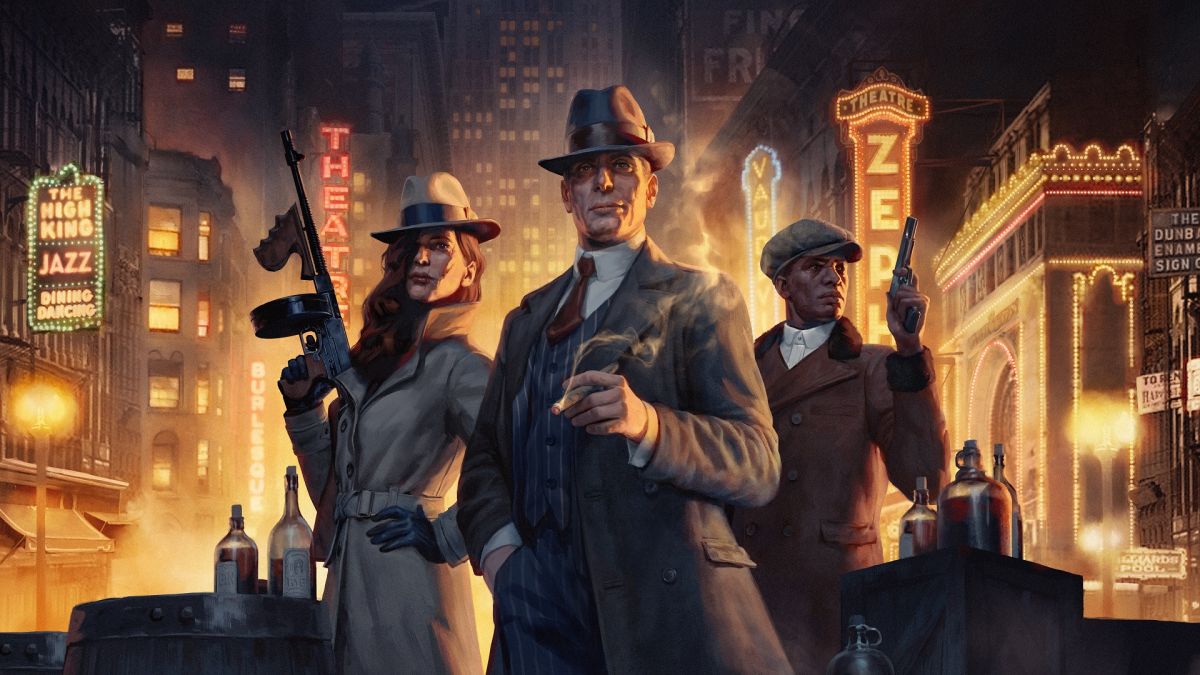 Verdict
Though the foundation is laid for a great game with excellent presentation, style, and robust gameplay systems, the horrid user interface and vast number of bugs and glitches keep Empire of Sin from being a great game.