Whether you are a newbie creating your first Ultimate Team club or an experienced Elite Division player, chemistry styles are very important on the virtual pitch. The right chemistry style could even help you win more games and enter the Elite Division.
Chemistry styles allow you to adjust players' attributes to suit your strategy and playstyle. They directly affect how your players perform in various aspects of the game, such as passing, shooting, pace, and defense. So, let's break down the best chemistry styles in EA FC 24.
EA FC 24 Chemistry Styles
EA Sports FC 24: Best Chemistry Styles For Attackers
The best chemistry styles for attackers are Hunter, Engine, and Hawk. These three are suitable for both center-forwards and wingers.
Hunter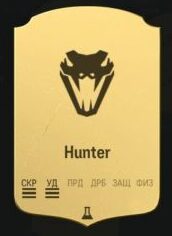 Hunter increases a player's pace and shooting attributes, which are the most important for attackers. This attribute is ideal for those seeking a well-rounded center-forward on the field, as increased speed can help the player move past defenders and score a one-on-one goal.
Engine
Pace: +4
Passing: +5
Dribbling: +5
Engine was initially designed for midfield players, but it also works excellently for left and right-wingers. Engine chemistry style enhances pace, passing, and dribbling, improving both physical and technical attributes. This can be a game-changing option for players who want to excel in different areas of the pitch.
Hawk
Pace: +4
Shooting: +5
Physicality: +4
The best chemistry style for physical-type attackers higher than 185 cm | 6'1'' is Hawk. It significantly increases jumping, strength, and aggression while boosting pace and shooting, giving players the ability to close down opponents quickly and effectively.
EA Sports FC 24: Best Chemistry Styles For Midfielders
The best chemistry styles for midfielders are Engine, Powerhouse, and Shadow. But how do you utilize them properly in EA FC 24?
Engine
Pace: +4
Passing: +5
Dribbling: +5
Engine is an ideal chemistry style for attacking midfielders, such as CAM, LM, and RM. It significantly boosts passing and dribbling, transforming your midfielders into playmaking maestros skillful in one-on-one situations. That allows you to set up goal-scoring opportunities with pinpoint precision.
Powerhouse
Passing: +7
Defending: +8
Powerhouse is the go-to chemistry style for those who appreciate the importance of strong defending stats. Tailored to bolster your players' abilities in passing and defending, Powerhouse can transform your CMs and CDMs into dominant forces on the field. This is particularly useful for formations with three defenders.
Shadow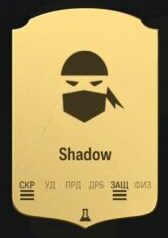 Shadow is ideal for those looking for a chemistry style for midfielders. This highly sought-after style improves two key aspects of a powerful box-to-box player: pace and defending. This is the perfect fit for players tracking back quickly to support the defense.
EA Sports FC 24: Best Chemistry Styles For Defenders
The best chemistry styles for defenders are Sentinel, Backbone, and Shadow. They are quite similar, but each has a distinguishing feature.
Sentinel
Defending: +7
Physicality: +4
For speedy defenders who lack strength and physicality stats, Sentinel is the ideal choice. Sentinel's chemistry style enhances every defending aspect, crucial for winning duels against opponents' forwards. It also adds a physical edge to the player, making them more stable in the defense.
Shadow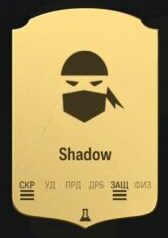 Like Sentinel, Shadow significantly improves a player's defensive attributes. However, unlike Sentinel, the Shadow chemistry style prioritizes pace over physicality. This makes it the ideal option for defenders who excel in physicality but lack pace, such as Kalidou Koulibaly.
Backbone
Passing: +3
Defending: +6
Physicality: +4
Backbone is the most underestimated chemistry style for defenders. It offers enhancements in passing, defending, and physicality, making it the ideal choice for players who want their defenders involved in creating goal opportunities. Backbone also works perfectly for formations with five defenders.
EA Sports FC 24: Best Chemistry Styles For Goalkeepers
There are only four chemistry styles for Goalkeepers in EA Sports FC 24: CAT, Glove, Shield, and Wall. Each is quite powerful, so we struggled to highlight the best three. Instead, discover more about each chemistry style for goalkeepers in EA FC 24.
Chemistry Style
Effect
CAT
Reflexes: +8

Speed: +2

Positioning: +15

Glove
Diving: +8

Handling: +15

Positioning: +4

Shield
Reflexes: +15

Speed: +1

Kicking: +8

Wall
Diving: +15

Handling: +4

Kicking: +8
As chemistry styles for goalkeepers are less important than for other players, choosing the proper chemistry style for your GK requires much less effort. Just make sure to carefully analyze their stats. If you notice one attribute lower than others, use a chemistry style that will boost it.
This approach stands as the most tried-and-true method for making an informed choice regarding your goalkeeper's chemistry style. So, take the time to check the stats thoroughly.
That's it for the best chemistry styles in EA FC 24. If you enjoyed this guide, check out our list of 7 cheap strikers in FUT.
EA Sports FC 24 is available on PC, PS4, PS5, Xbox One, Xbox Series X & S, and Switch.
READ NEXT: EA Sports FC 24 Wonderkids: Best & Cheapest Young Players
Some of the coverage you find on Cultured Vultures contains affiliate links, which provide us with small commissions based on purchases made from visiting our site. We cover gaming news, movie reviews, wrestling and much more.