Playing Dirt 5 is a strange experience at first. For much of the last few years, the series has focused on realism and providing an authentic driving experience. Brief lapses of concentration or even the tiniest mistake would be instantly penalized. But a change in developer to Codemasters Cheshire has seen a big departure from what many players might be expecting from this latest sequel.
The studio has previously worked on both the MotorStorm series and the short-lived OnRush in 2018, which proved to be a major flop. Now in charge of one of Codemasters' biggest and most widely acclaimed franchises, the pressure is truly on to deliver. Fortunately for the developer and fans alike, Dirt 5 does just that and manages to get back some of the swagger that has been lost since the release of Dirt 2.
The one thing that players will immediately notice is that Dirt 5 has moved away from the grittiness that was Dirt 4 and instead put the emphasis squarely on being fun. There's a vibrancy to the new racer that instantly gives you the impression that this is not as serious as its predecessors. The tone has been lifted, with the developers wanting you to embrace the arcade racing action. To that end, there's a new array of game modes, a branching single-player narrative, and extensive customisation options for both tracks and vehicles.
The actual driving successfully blends the familiar handling of the Dirt series with a new arcade feel to the controls. The cars are noticeably lighter, with throttle control and braking taking up less importance. It also appears as if you have to make fewer adjustments with each corner as the driving is just not as complex as it once was. Even sticking to the racing line isn't as important, with players encouraged to drift around a circuit and bash into other vehicles. The races themselves are also much shorter, which is a positive move from the developers. Without the need for rally stages that go on for miles, the content comes in more bitesize chunks that let you dip in and out as you please.
This is likely the result of Dirt 5 having so many different modes. The game has quite good variety when it comes to race types and all of them will test different aspects of your skill and require different driving styles. One of the most interesting modes is called Ice Breaker and involves trying to get around an ice-laden course that provides almost no grip, allowing for some amazing drifts while perfectly encapsulating the boisterous nature of Dirt 5.
The other modes can be just as fun, giving players the opportunity to try out different vehicles and terrains. Stampede is a chaotic affair with 12 racers jockeying for position around tight twisting tracks, while Path Finder is a more careful mode that forces the player to pick the best route up a difficult mountain climb. Of course, there are also standard races around circuits and the return of the popular Gymkhana. What the variety in game modes really does is keep everything feeling fresh. Going through the career doesn't feel like a slog as it did in previous games, where you were forced into completing similar goals over and over again. By switching between such different experiences frequently, Dirt 5 never becomes stale.
Another element that helps keep the experience fresh is the array of locations on offer. In total, players can visit 10 different countries around the world, with each area having a distinct environment and look. You can race in Italy, China, Brazil, Morocco, and even in Nepal, although rally favourites from the likes of Norway and the USA also make an appearance. The fact that each location has its own characteristics also means that you can get a good idea of what to expect from a new race by seeing where it's based. Dirt 5 definitely has enough on offer in terms of locations to provide plenty of variety, which should keep most players occupied for a good while.
Dirt 5 also features a dynamic weather system, which can lead to a race suddenly falling into darkness halfway through or being subjected to storm-like rain. This can have a pretty big effect on the gameplay, with visibility changing drastically or the ground losing all of its traction due to the water. What the different conditions also highlight, though, is the great visuals on display: Dirt 5 looks superb and it's impressive how good the different effects are, whether it's mud and dust being spun up from your wheels or light reflecting off the ice as the sun emerges over the horizon.
The only part where Dirt 5 disappoints is in the single-player story. The campaign was built up to be a narrative-driven experience and it was exciting to see both Nolan North and Troy Baker involved. Unfortunately, the end result is a bit weak when it comes to creating a worthwhile narrative. There are no cutscenes or any real plot, with progression tied directly to how many stamps you collect by finishing highly and completing challenges. The two voice actors only speak to you in the main menu, providing some background to what's going on. It seems like a bit of a waste to be honest and something that most players will skip over to focus on playing, especially when the racing action is so good.
Speaking of challenges, each campaign stage also comes with up to three of them. These can range from things like scraping into other competitors or staying over a certain speed for a set amount of time. For the most part, they aren't all that difficult, but it's nice to have a few extra tasks to focus on as it can switch up how you approach a race. Unlocking them can also lead to extra bonuses from sponsors and reward you with new liveries or decals. This all makes them feel like more than just a checklist to complete as there's a real benefit to at least attempting the challenges.
Outside of the campaign, Arcade mode gives access to every track you've played and extra options for creating your own races. You can choose the location, weather, the class of vehicle, and how many racers there will be. The inclusion of four-player splitscreen is also very welcome, as it means you don't have to go online to take part in multiplayer. Although I only tested this feature with one extra player, there doesn't seem to be a massive downgrade when it comes to performance or the presentation. For those who do want to jump online, there's the return of party modes such as Vampire and King, along with the offline options.
The only other big addition to Dirt 5 comes in the form of Playgrounds. This is essentially a track creation tool that lets players design and share their own circuits. Unlike some similar offerings that have been available in previous Dirt games, Playgrounds is very easy to use and, without spending too much time in it, you can create fairly sophisticated tracks that are actually fun to play. During pre-release, there was obviously a lack of creations being shared, but with lots of players, this could become a valuable inclusion and add plenty of replayability.
Dirt 5 will no doubt upset some long-time fans of the series. It no longer features the in-depth driving gameplay of its predecessors or the sheer challenge of going through a rally stage without making a single mistake. But what it has lost in that regard it more than makes up for in sheer fun. There are few arcade racers out right now that allow you to enjoy driving a car with reckless abandon quite as much as this one. It has a sort of festival quality to it that carries over into practically every race, making it an absolute riot to play.
An Xbox One code was supplied by PR for the purposes of this review.
Some of the coverage you find on Cultured Vultures contains affiliate links, which provide us with small commissions based on purchases made from visiting our site. We cover gaming news, movie reviews, wrestling and much more.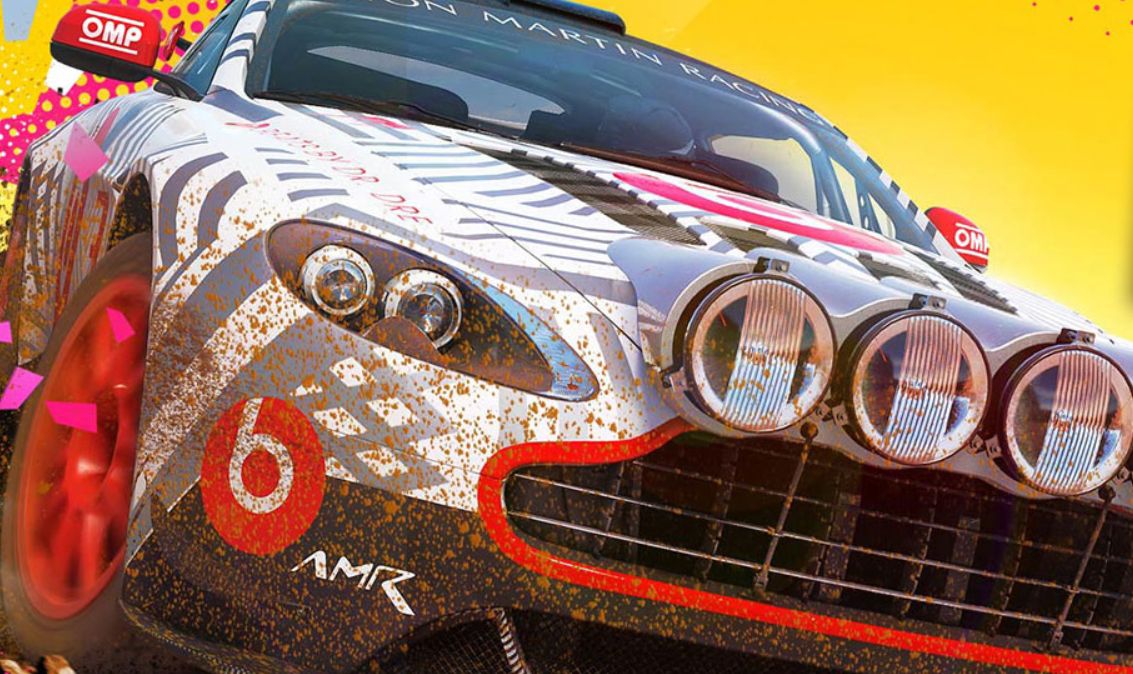 Verdict
Although Dirt 5 is very different from previous entries in the series, it's still a great racer that embraces its arcade approach with a vibrant art style, fun game modes, and joyful gameplay.