Sunday is set to be both the most exciting and disappointing night for wrestling fans all year. Yes everybody, it's Royal Rumble time. We have our own card breakdown from James Thomas on the site, but we've decided to take it one step further. Various members of the team have their own opinions on the direction each Rumble match is going to take, so we've compiled them for your reading pleasure.
women's royal rumble match
Thomas Broome-Jones: Asuka
It has to be Asuka, doesn't it? She's the alpha of the entire division and her winning streak has come to define her character. I know that booking logic 101 dictates that as she was the dominant force in the final Raw before the show, she won't be winning, but I can't in good faith bet against her. Not to mention that if she doesn't win, it totally messes up my fantasy booking of her next year in the company and her eventual first loss.
Protecting Asuka should be WWE's number one priority at this juncture, you don't look a gift horse in the mouth. And the gift that she presents to the the women's division is priceless, it should be impossible to book her incorrectly.
Matt McConnell: Nikki Bella 
So I'm 90% sure it's going to be Asuka, but there's that little bit of doubt inside me that's making me think otherwise. Nikki Bella is considered A-tier within the women's division, having gone dark since being proposed to at Mania 33, it's high time the Bella brand is reinstated as an important factor on SmackDown Live. Nikki has yet to win the SmackDown Women's Championship after making a comeback to the blue brand in 2016. Charlotte is in need of a worthy competitor and I guess WWE could see that in the future Mrs. Cena.
Meanwhile, Asuka and Alexa Bliss' inevitable feud can be built towards via dirty elimination. Bliss could run in and dump her over the top rope in the hopes of keeping her away from the number one contender's spot, but she'd only be adding fuel to the fire. Personally, I think Asuka doesn't need the Rumble victory to put her over as one of the division's top performers, whereas Nikki Bella could use the rub to secure her status as a high-ranking talent. My confidence in this prediction is fairly low, but if it happens then I've got 'told you so' rights.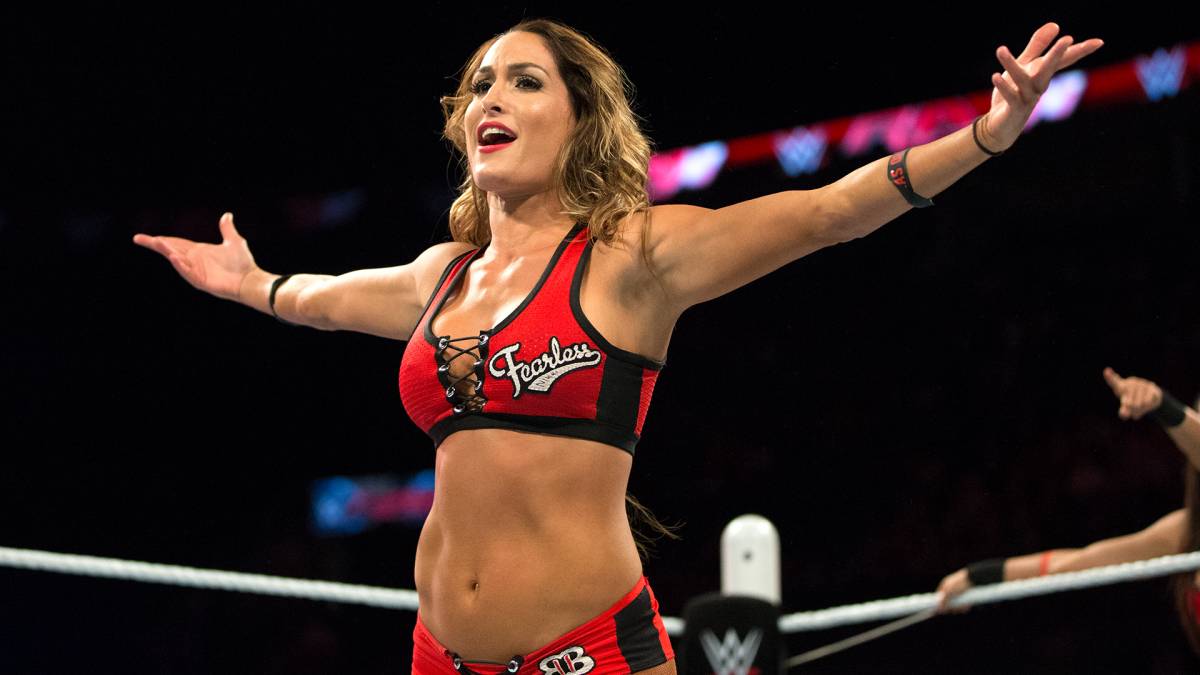 Darryl Edge: Ronda Rousey
A very hard choice for me, because wrestling logic almost certainly signals that Asuka is going to win the Rumble at this point. Buuutttt… I'm going to go with Ronda Rousey. Yeah, I grit my teeth as I type this, but let's be honest: WWE hasn't had a stellar track record with getting Rumble winners right in the last few years, and everyone knows that they absolutely crave mainstream media attention.
And there is no better way to secure that than to have someone with a profile as big as Rousey's win the inaugural women's Rumble match.
God help us all.
James Cooke: Sasha Banks
"The Boss" has made plenty of history already during her WWE career, including taking part in the first ever women's iron man and Hell in a Cell matches. The key words there are "taking part", as she won neither of those iconic matches. Banks remains as popular as ever with the WWE Universe, despite the fact that her character has remained in limbo for the best part of a year. It's time she won a major match on a big show and proved her moniker correct; that she is indeed "The Boss". It's also time that WWE recognised what they truly have with Sasha and offer her a rightfully earned one-on-one title match on the grandest stage possible.
From a storyline perspective, Banks and Bliss have a personal beef that was touched upon during their brief feud last Summer, but it never got to reach its true potential. Asuka can wait a few more months for her inevitable coronation – it's Boss Time.
men's royal rumble match
Thomas Broome-Jones: John Cena
I don't know why, and I don't even know if I believe it, but "Big Match John" is my pick. A transparent attempt at building towards a record 17th world title reign? Probably, but you have to admit that the prospect of one more Cena vs. AJ match is an exciting one. The quality of matches that the two men have put on together has been at a consistently high level, and they deserve a final clash at WrestleMania.
There's also the glaring statistic that AJ is 2-1 against Cena in singles matches, and Vince doesn't like his golden boy to leave a feud without being the final victor. If we discount their first match (which ended with interference from Gallows and Anderson), then they're tied at one clean win a piece, so Cena coming out on top is a real possibility. On top of that, John would match Stone Cold's record of three Royal Rumble match wins, why not kill two birds with one stone in the records department?
Matt McConnell: Shinsuke Nakamura/Daniel Bryan
I think we're all in agreement here that both Nakamura and the audience need this Rumble win. The world would be a better place when we're one step closer to Styles/Nakamura at WrestleMania, enough said. But what if Daniel Bryan is entrant number 30?
Betting odds have sky-rocketed over the past few days and if history is anything to go by, then the bookies usually know something we don't. Daniel Bryan is topping the list for possible winners, which leads me to think that perhaps we're being worked more than we've ever been worked before. Maybe Bryan has been cleared to wrestle and maybe this is his year of redemption in front of the Philly crowd. I can only imagine just how incredible of a scene it would be to see Bryan in full ring attire, surrounded by a deafening "Yes!" chant. Totally defying all expectations and returning from a career-ending injury. It would make me fall in love with wrestling all over again.
Darryl Edge: Roman Reigns
It's a very unpopular opinion, I know (oh, Lord do I know), but I am going to have to give Roman Reigns the win here. Reigns/Lesnar II has been touted as the WrestleMania main event for months, and I think Raw's 25th Anniversary episode pushed us even further down that rabbit hole. Taking the Intercontinental Championship off Roman frees him up to win another Rumble and sets the stage for "The Big Dog" to claim his first Universal Title.
James Cooke: Daniel Bryan
A long shot? Maybe. Wishful thinking? Definitely! Daniel Bryan may have been forced to retire from in-ring competition (by WWE at least) two years ago, but his name suddenly shot up near the top of the bookies odds recently, likely the result of current tensions brewing between the SmackDown General Manager and Commissioner Shane McMahon. We're constantly teased with the possibility of Bryan returning to the ring in some form or another and the man himself has claimed he's been given the OK to wrestle again by a number of medical professionals.
Perhaps the WWE is waiting for the Royal Rumble to make things official and give the fans a pleasant surprise in the process. The last several Rumbles have given us rather disappointing winners, including 2014 and 2015 when Batista and Roman Reigns respectively won to choruses of boos, as the crowds on those nights were longing for a Bryan victory. A surprise Rumble return for Daniel Bryan, complete with the victory, would more than make up for those nights.
Bryan doesn't even have to challenge for the WWE or Universal belts. Reigns can still go on to face Lesnar if that's the plan, and we can still have Styles vs. Nakamura. The winner of the Royal Rumble can face the champion of their choosing and another current champion happens to be one of Bryan's most bitter rivals: The Miz. Bryan could challenge for the Intercontinental Championship, adding to the title's prestige and fighting for the championship that he never lost. He vacated that title when his brain injuries forced him to step aside. The storyline practically writes itself. Awesome? Yes!
Some of the coverage you find on Cultured Vultures contains affiliate links, which provide us with small commissions based on purchases made from visiting our site. We cover gaming news, movie reviews, wrestling and much more.