Finally: an alligator-horror movie with a normal sized alligator.
No matter what the film – Lake Placid, Alligator, Crocodile, Primeval – the damn alligator is always the size of a school bus. Sure, there are a few crocs and gators out there that might reach that size, but the concept is so overused that it's no wonder SyFy original movies use them for cheap cash grabs over and over again.
Alexandre Aja's Crawl manages to deliver a relatively decent film involving regular-sized alligators for once. Part-47 Meters Down, part-The Shallows, Aja's film has a lot of potential when it comes to delivering a unique entry into the animal horror subgenre. The pacing is decent and the concept is believable, but while Crawl does bite, it doesn't bite hard enough either.
Crawl introduces us to Haley Keller (Kaya Scodelario) a college student at the University of Florida who's on the ground amidst a Category 5 hurricane. Before she can flee to safety, she goes to check on her estranged father Dave (Barry Pepper) as he fails to answer his phone. Haley gets to her father's condo, only to find him down in the crawl space beneath his house, critically wounded by an alligator. The situation grows dire as the flood waters rise and alligators begin to surface for prey, and it's up to the father-daughter duo to use their wits if they are to survive.
Aja's film has a pretty small cast with Kaya Scodelario and Barry Pepper taking up most of the screen time. Both are great performers, but there's just something off about their delivery that even the audience can sense. Scodelario, for instance, has her share of both vulnerable and tough-girl moments, but when she turns assertive, her delivery drops a pitch to where she seems self-conscious in her performance. Pepper's performance is pretty much the same with some decent moments hampered by an odd – almost relaxed – verbal delivery. Despite being unconscious and viciously wounded when we meet him, Pepper behaves like nothing ever happened. This might be because of direction, but like Scodelario, Pepper could have pushed himself a little more.
On top of that, I don't know what the deal is, but Scodelario and Pepper both have superhuman strength and endurance when it comes to dealing with gator bites. While cops, robbers, and extras get mauled all over the screen, Scodelario endures up to three bites – one for each arm and on the leg – and still manages to utilize her limbs to their maximum ability. As someone who's worked in a zoo, I'm well aware that a simple bite from an alligator can reduce bone to confetti without even breaking the skin, and yet Scodelario manages to shrug it off like Rambo does a bullet wound. Understandably, the protagonist needs to make it out on top, but Scodelario's endurance levels are so unrealistically high that it hinders the tension this film requires to be truly great. A broken arm or leg – which Pepper has for instance – would create a stronger obstacle for Scodelario to overcome.
Likewise, the main problem with Crawl is that it just lacks energy. From beginning to end, potentially great moments get hampered by dry performances or unrealistic action sequences.
The alligators, in this case, appear to take up most of the action. Real-life alligators don't behave like they do in Crawl – which is fine. The problem arises when they don't raise the stakes for the protagonists. Yes, people get torn to bits by the alligators, but when they can't even make a dent in Scodelario, their presence on the screen takes a hit. A little more thought could have gone into making this film a great thriller, but what's done is done.
Crawl is an ambitious project on Alexandre Aja's part, and he deserves credit for seeing it through to the end. Maybe time constraints hindered his ability to perfect his vision, or maybe he just shrugged off all the bad moments and called it a day, but Aja manages to deliver a watchable film despite all of its problems. It's not remarkable by any means, but it isn't the worst alligator film out there. Again, hats off to the use of normal-sized alligators.
Some of the coverage you find on Cultured Vultures contains affiliate links, which provide us with small commissions based on purchases made from visiting our site. We cover gaming news, movie reviews, wrestling and much more.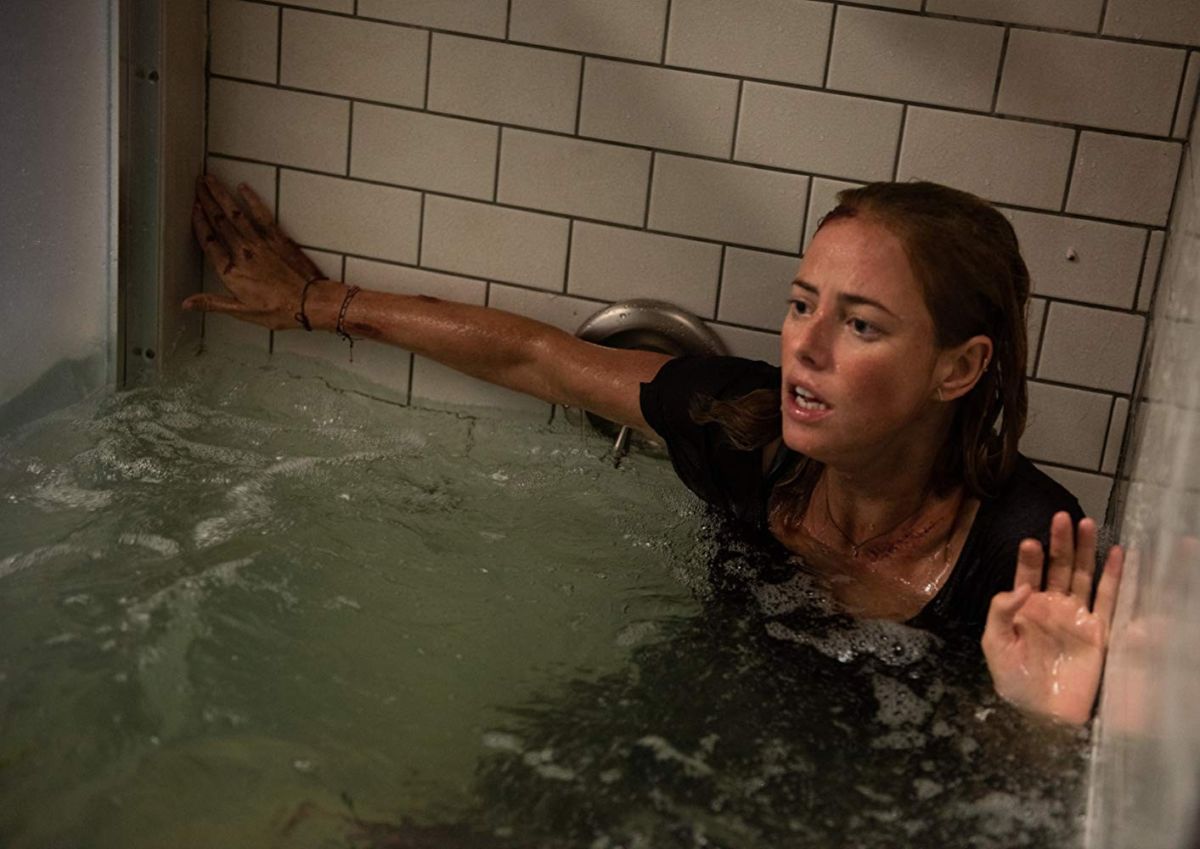 Verdict
For all of its potential, Crawl doesn't pay off as much as it should. The concept is great, but the cast lacks the amount of energy and vision needed to make it memorable.