With Christmas just around the corner and the cost of living going higher and higher, or if you just like to be both cheap and spooky, then you'll want to source out those slightly more cost effective scares this Halloween season with these cheap horror games.
We've chosen these games based upon the prices of the most popular platforms that they feature on. They may well appear on other platforms, but do bear in mind that prices may vary from platform to platform. So join us as we empty the pockets of our pants of all their loose change and prepare to turn them brown, because these are ten cheap horror games that won't scare your wallet.
Cheap Horror Games
1. Five Nights At Freddy's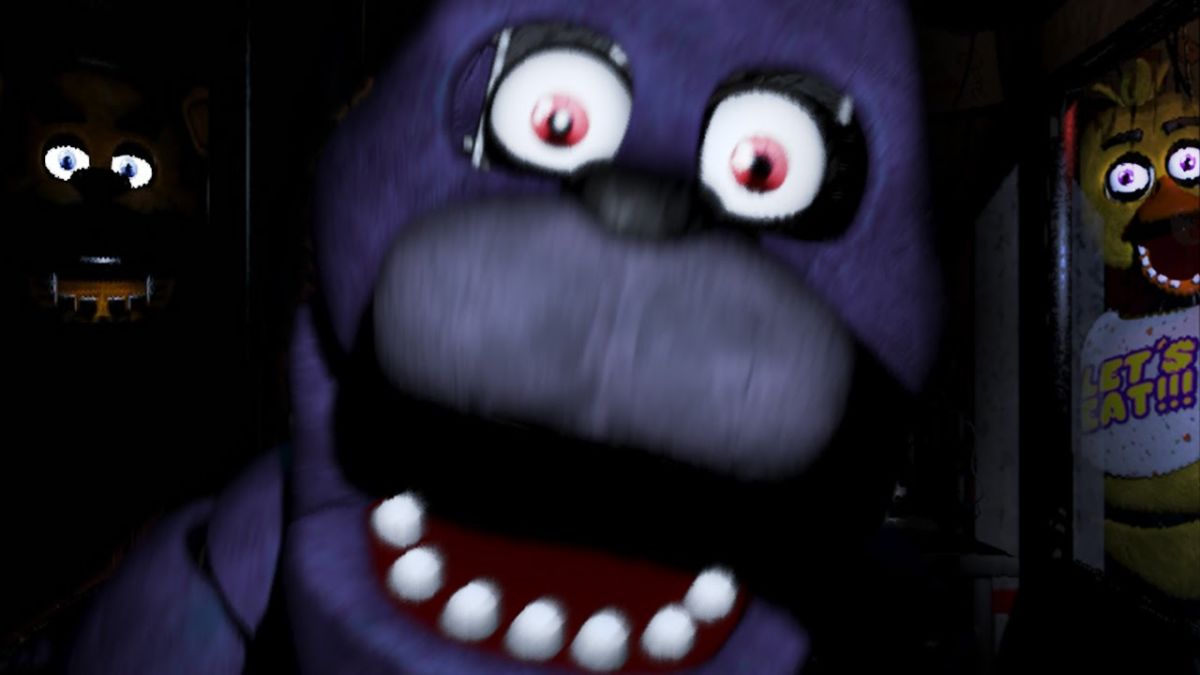 Estimated price: £3.99 / $4.99 (prices may vary on platform)
Platforms: PC, PlayStation 4, PlayStation 5, Xbox One, Xbox Series X/S, Nintendo Switch, iOS, Android
We're not sure if you're rolling your eyes in a spooky Undertaker kind of way, or whether you simply hate FNAF. Scott Cawthon's horror series has saturated itself, with all too frequent releases of sequels and spin offs. But don't allow yourself to be put off from playing Five Nights At Freddy's, if you haven't already done so.
While it's known as a jumpscare simulator, it also does a great job of building atmosphere, with a fantastic cast of hideous animatronics and an interesting plot, told in a non-linear fashion.
For just a few coins, it's a must buy, and sequel/spin off Sister Location is also available for less than a coffee and a cake.
2. Lunch Lady
Estimated price: £3.99 / $4.99 (prices may vary on platform)
Platforms: PC
Where once horror experiences were best experienced alone, there's an increasing amount of multiplayer spook-em-ups on the market today. There's plenty of choice on offer, but if you don't mind something a little rough around the edges and, well, bizarre, then maybe Lunch Lady is the game for you (and your mates).
Lunch Lady is a simple experience, which sees you and your buddies running around the school at night, attempting to collect pages of an exam, all the while being pursued by the titular lunch lady. It's not going to change the world of horror gaming by any stretch, but it is janky, left-field fun well worth the bargain price it can be picked up for.
3. Ravenous Devils
Estimated price: £3.99 / $4.99 (prices may vary on platform)
Platforms: PC
So many horror experiences revolve around sudden shocks, spooky atmosphere and being pursued by evil entities. But there's much more to horror gaming than mere shock factor, and Ravenous Devils is a prime example of this. It would not be inaccurate to describe Ravenous Devils as a Sweeney Todd simulator, as you play the part of a tailor, who's tasked with dispatching customers and depositing them into a shoot leading to the basement.
There, the not-so-dearly departed are met by your partner in crime, who chops up the former living and baking them into pies which are then sold in the pie shop above. This incredibly grim game takes the form of a time management sim, which requires you splitting your time between murder, cannabalism and running a successful pie shop.
It's a great choice for a cheap horror game this Halloween, and one that isn't overly obvious.
4. I'm On Observation Duty
Estimated price: £1.69 / $1.99 (prices may vary on platform)
Platforms: PC, iOS
I'm On Observation Duty became a YouTube darling when it was released in 2018. Multiple YouTubers took on the game, including Markiplier, Gab Smolders and Jon Wolfe, and this helped the game achieve success on Steam, and much like another YouTube phenomenon , Five Nights At Freddy's, it has quickly spawned multiple sequels. Essentially a spot the difference game, it tasks the player with switching between various CCTV feeds, checking for any changes to each room.
While the gameplay may sound slightly dull, an eerie atmosphere and some strange goings on are enough to invoke an 'S.C.P Foundation' feel to the game, and with little to no explanation of what's going on, I'm On Observation Duty will certainly manage to creep you out. It has five sequels to date, and all are very affordable, costing somewhere in between £2.09 and £7.19.
5. The Penumbra Collection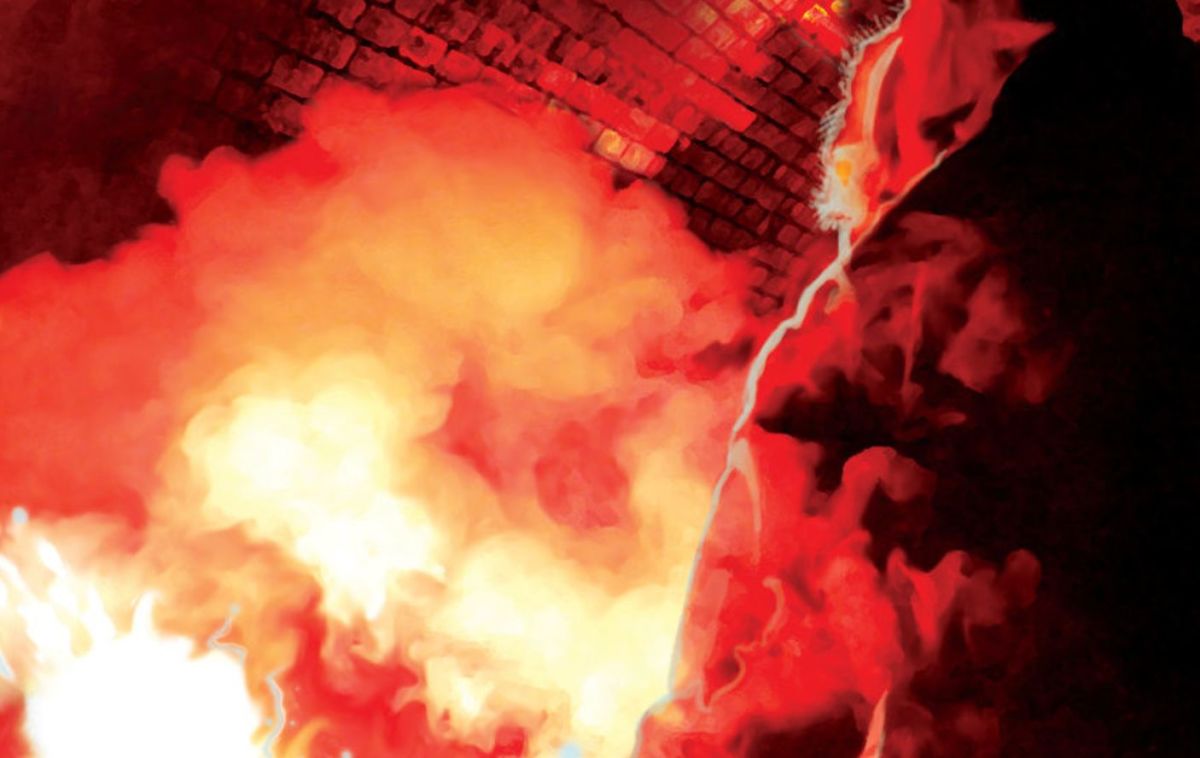 Estimated price: £8.99 / $10.99 (prices may vary on platform)
Platforms: PC
The Penumbra Collection is made up of two games and a DLC, Penumbra: Overture, Penumbra: Black Plague, and a DLC Penumbra: Requiem. This collection is a little confusing, though: it's available as a single pack on GoG.com for £8.39, which nets you all three items. It's a little cheaper on Steam (£6.99), but it's sold as two games in a single package, consisting of Overture and Black Plague Gold Edition, which also features the DLC. Told you it was confusing.
Penumbra definitely needs more love. Frictional have become famous for the likes of Amnesia and Soma, but everyone seems to forget the initial game series that started them off. Overture can be a little hit and miss, but the series really takes off with sequel Black Plague, focussing on physics based puzzles and stealth, which would factor into later Frictional work. Requiem is a DLC which helps round off the series, and is a more puzzle based game.
Sure, these games are dated, but it's definitely worth checking this forgotten horror experience.
6. Phasmophobia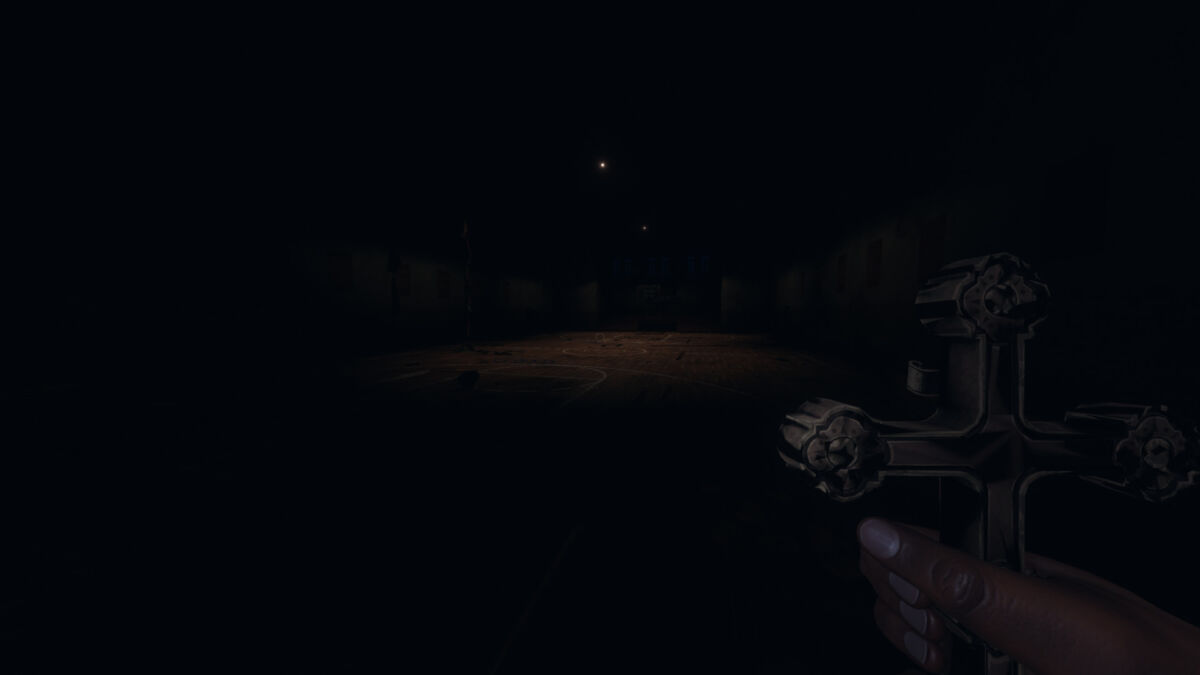 Estimated price: £10.99 / $13.99 (prices may vary on platform)
Platforms: PC
At one time, many gamers would describe the ideal horror experience as one taken on alone. There's nothing quite like the feeling of isolation in the likes of Amnesia, Silent Hill and co. More and more, multiplayer gaming has become a major force in all genres, including horror. Whereas at one time, some gamers may have felt a multiplayer, co-op horror game simply wouldn't be scary, today it's a very different story — Phasmophobia is proof of that.
Up to four players can take on the challenge of figuring out what sort of ghost is haunting various locations. The ghost will leave clues to its nature, which can be ascertained by the team using various items of equipment, all of which must be purchased with in-game money. The ghosts inevitably turn angry and will hunt down players, so working out what you are dealing with quickly is of the utmost importance.
7. Murder House
Estimated price: £9.29 / $11.99 (prices may vary on platform)
Platforms: PC, PS4
If you're either a horror video game or horror movie connoisseur, you may well have come across the term 'analog horror'. It largely refers to horror evoked from the days of VHS, with grainy footage and video glitches all helping to make horror feel grounded, yet otherworldly.
Developer Puppet Combo have gone to lengths to create analog horror video games, with a grimey 'video nasty' feel to them. Since 2012, they've created a number of games with the aesthetic of 80s VHS horror, such as Power Drill Massacre, Babysitter Bloodbath and Nun Massacre.
Murder House is easily their most accomplished game to date. The game's plot is the focus of the game, and despite its short length, is loaded with lore regarding the titular house. For the most part, you take the role Emma, an intern at Channel 9 news, and her role is to largely avoid the Easter Ripper as he stalks the house. There's no way to fight back and the game evokes the feelings of classic Resident Evil, mixed with Clock Tower.
8. Harvester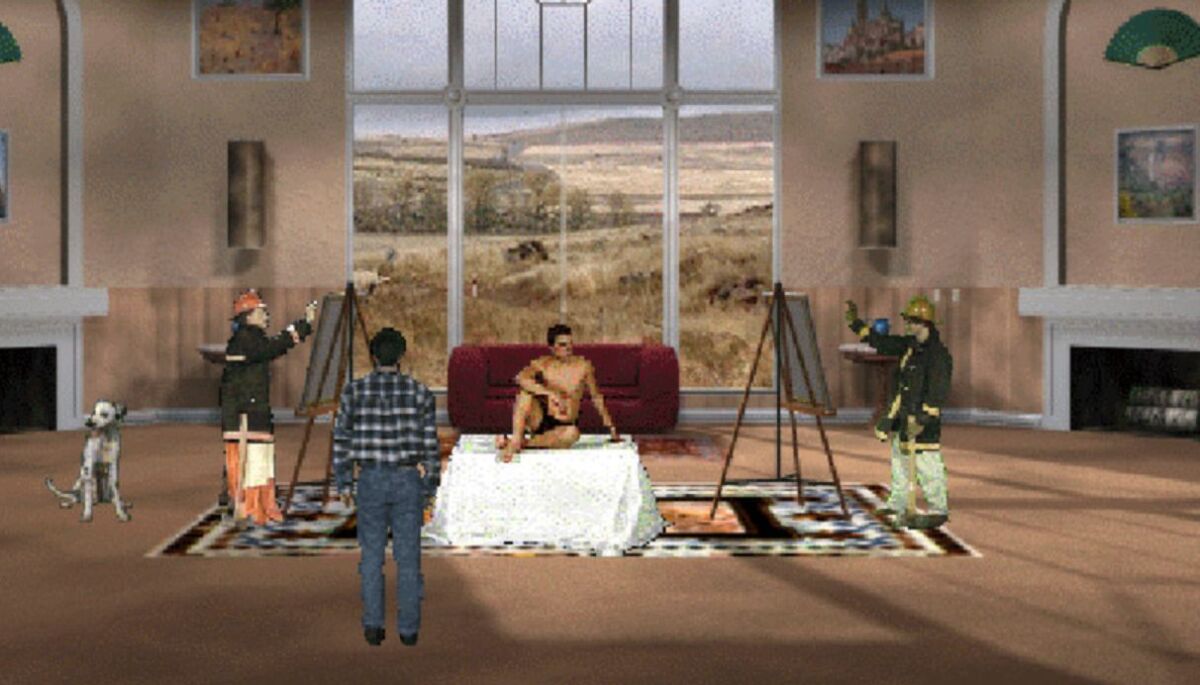 Estimated price: £4.79 / $5.99(prices may vary on platform)
Platforms: PC
Harvester may well be the most 90s game to ever exist. A mix of FMV and digitised sprites are used for this point and click horror game, set in small town America, a popular setting for television during the 1990s, and was frequently seen in the likes of Twin Peaks, The X-Files and Eerie, Indiana. This translated into many games of the era, with a focus on strange locals, weird communities and bizarre curios and locations.
Harvester leans so far into this box of tricks that it falls in and is never seen again. Incredibly violent, with some fairly horrific imagery, even by today's standards, it deserves a bigger audience than it got on release, and at only a fiver it's well worth it.
Be aware, like many point and click games of the era, parts of the game require some serious dream logic, so don't be afraid to look up a guide for this one. No one will judge you.
9. Left 4 Dead 2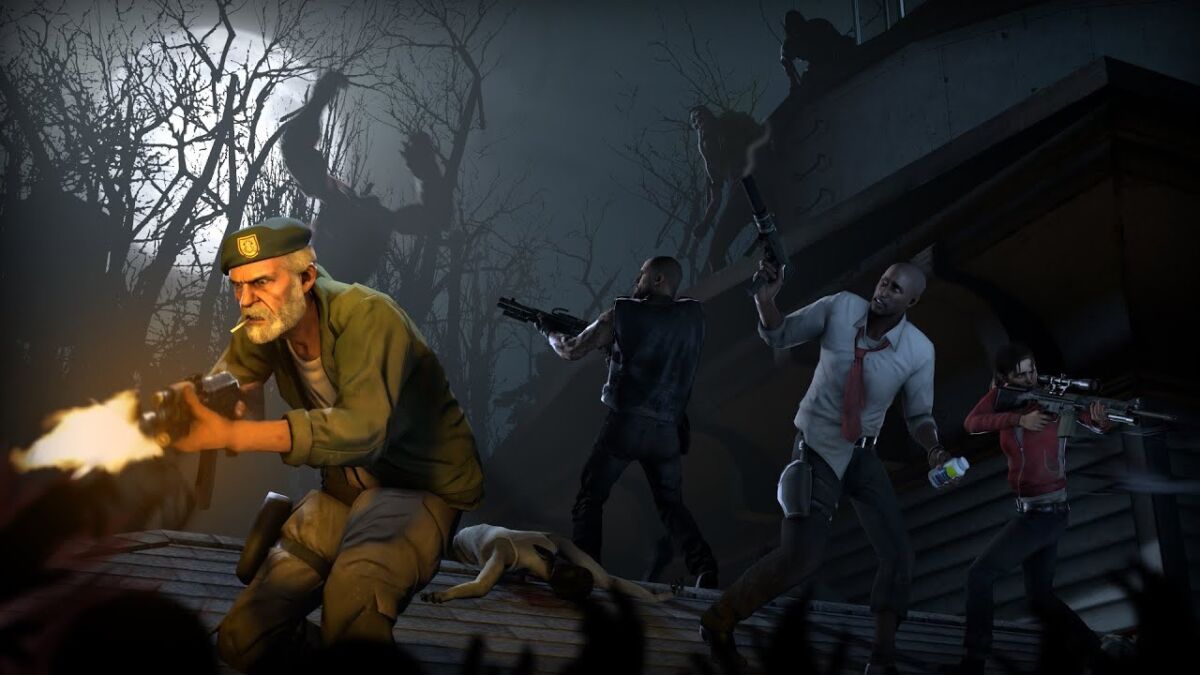 Estimated price: £7.19 / $9.99 (prices may vary on platform)
Platforms: PC
It may well be over a decade old now, but Left 4 Dead 2 is easily some of the best fun you and your friends can have. A Source engine powered FPS, Left 4 Dead 2 (as well as its prequel) tasks players with taking the role of a character, and then blasting their way through waves of zombies. While zombie blasting may be old hat, and the graphics may not be quite up to snuff today, there's plenty of reasons to pick up and play Left 4 Dead 2 in 2022.
Firstly, there's a small but great variety of zombies, including the sobbing witches that attack maniacally if disturbed, or the Boomer, who vomits bile and explodes violently on death. Also L4D2 has something called an AI Director, code which tailors the experience based upon how the player is coping. If you're doing well, expect more zombies and increased spawns, if the director realises you're struggling, it'll ease off the gas a little.
The original Left 4 Dead is also well worth a look, and a spiritual sequel called Back 4 Blood in 2021, although reviews for this game are currently mixed.
10. The Convenience Store
Estimated price: £2.09 / $2.99 (prices may vary on platform)
Platforms: PC
The aforementioned Puppet Combo aren't the only developers pushing analog horror. Chilla's Art has also been creating short form horror experiences with a VHS feel, but this time with a healthy dose of J-horror in the mix. Chilla's Art has created several short horror experiences, some with wildly different designs. While The Ghost Train and The Closing Shift both offer fantastic, spooky vibes, it has to The Convenience Store that ticks all the creepy boxes for us.
This narrative horror tasks you with working the night shift at the local convenience store, located in a quiet and eerie urban setting. During your shift you'll interact with the strange, off-beat patrons that visit the store, as well as carrying out general shop duties. Oh, and dealing with ghosts that may or may not want your blood. It's a game that is familiar to anyone who has worked in retail, and especially anyone who has worked the night shift.
From the creepy 'photo' character models to the overall oppressive and strange atmosphere, The Convenience Store is definitely a game for those who love to be creeped out on a budget.
READ NEXT: 25 Best Free Horror Games of All Time
Some of the coverage you find on Cultured Vultures contains affiliate links, which provide us with small commissions based on purchases made from visiting our site. We cover gaming news, movie reviews, wrestling and much more.