Epic, whimsical music plays. Fireworks of all colors burst in the sky. Mario and the gang are celebrating their well-deserved happy ending. The camera pans up, past the tallest building and the Mario faceship, and lands on a still image of a comet. THE END fades into the screen. The music stops.
And then, you hear those eight words.
"Thank you so much for playing my game!"
I think everyone remembers where they were the first time they heard Charles Martinet say that line. Mine was in my living room, playing Super Mario Galaxy 2 on a homework-free Saturday night. For a lot of people, though, their first time was probably with Super Mario 64 on the N64, as this was the first Super Mario game where Martinet voiced the titular character.
The story of how Martinet auditioned for the role of Mario is actually a pretty amusing one. He crashed the audition, walking in as the casting team were walking out, but they allowed him to try out for the part by asking him to "start talking and don't stop until you run out of things to say." After doing so, Martinet thought for sure he wouldn't get the part — but here we are now 32 years after that audition, reminiscing about all the fantastic work he's done voicing the overall-wearing Italian plumber Mario Mario.
Martinet doesn't just voice Mario, either. He's voiced Luigi, Wario, Waluigi, Baby Mario, and Baby Luigi, among others. For so many great years, he's helped give life to some of the most iconic characters from probably the most iconic children's franchise in video game history, making him a video game icon himself.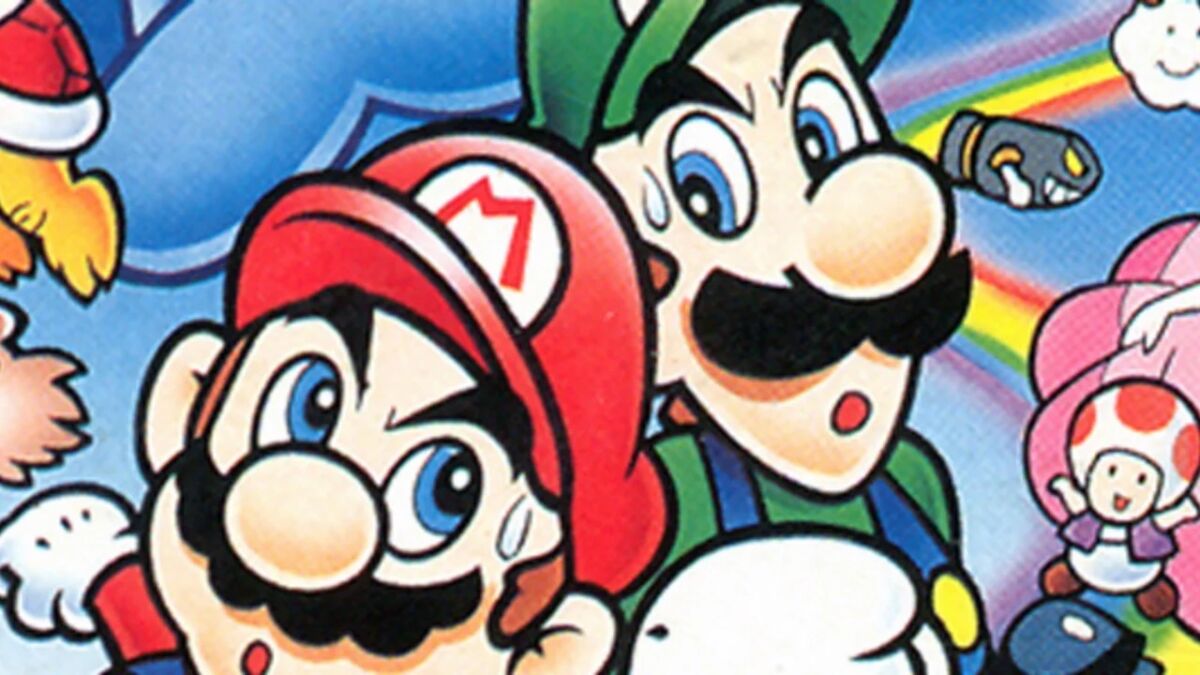 The sudden news of his stepping down has left a lot of Nintendo fans heartbroken, but sadly, nothing was made to last forever. People grow old and things change, but whoever voices Mario next (as Martinet isn't involved in the upcoming Super Mario Bros. Wonder) has an insanely big red hat to fill.
Voice acting is often seen as less of a profession than live-action acting by people — that is, except for professional voice actors themselves. When asked what the difference was between voice acting and live-action acting, Brad Dourif, the voice of Chucky, said that he saw no difference. Yakko Warner voice actor Rob Paulsen wrote in his autobiography, "Animaniacs is the big one. It changed my life. It still changes my life, the most precious professional gift I've ever received."
And of course, there's Charles Martinet, who makes it no secret how much he loves voicing the princess-saving hero. "The character for me brings out the best in me and so, I love that," he's said. "I go to meet Mario fans and I hear the most wonderful things, you know, [like:] You're the voice of my childhood." Martinet's performance is filled with so much love and joy, it's near impossible to imagine the character (or any of the characters Martinet voiced) becoming half as beloved as they now had he not been their voice actor.
While many of these characters appeared before Super Mario 64, their personalities and identities as we know them now were shaped greatly thanks to Martinet's acting. It was hard to even really tell the difference between Mario and Luigi, the two not having any distinct personalities and looking extremely alike in titles like 1983's Mario Bros. Now, it's easy to look at either character and feel a deep sense of familiarity and love, of sharing great memories with these fictional characters made of pixels you've grown to see as your friends.
In something of a full-circle moment, Martinet was actually in the Super Mario Bros. Movie as Mario's father, and one of his last lines is, "These are my boys!" Mario, Luigi, and the rest are his boys. Fans are always going to remember their younger selves exploring galaxies with Mario on that magical faceship, vacuuming ghosts with Luigi in that dimly-lighted haunted mansion, or hearing Baby Mario go "Oh no!" after losing a game of Mario Kart.
"He's the man I would like to be," Martinet says about Mario. Funnily enough, most people can only dream of accomplishing half of what Martinet has accomplished: bringing happiness and wonder to millions of people he's never even met. It only makes sense for so many to feel so saddened by Martinet's retirement, but he can at least rest easy knowing he's left his mark on the hearts of so many kids and kids-at-heart.
Farewell, Charles Martinet.
Thank you so much for voicing our games.
READ NEXT: 15 Years Later, Mario Kart Wii Remains an Absolute Blast
Some of the coverage you find on Cultured Vultures contains affiliate links, which provide us with small commissions based on purchases made from visiting our site. We cover gaming news, movie reviews, wrestling and much more.