The first quarter of 2021 is in the bag, meaning we're barrelling headlong towards some of the biggest game releases of the year. While March 2021 brought with it some excellent games, including the likes of Monster Hunter: Rise and It Takes Two, April is certainly looking a lot more bountiful.
With big game releases scheduled for all the big consoles, with a couple of console exclusives thrown in for good measure, April 2021 should offer a bit of everything to everyone, unless you just hate fun. None of these games will appeal to you, in that case. Here are all of the biggest new games in April 2021 for PC, PS4, PS5, Xbox One, Xbox Series X | S, and Switch.
Outriders | April 1st
Developer: People Can Fly
Publisher: Square Enix
Platform(s): PC, PS4, PS5, Xbox One, Xbox Series X | S, Stadia
Far from being a potential name for a lame cowboy gang ("Outriders – Outlaws Who Ride"), Outriders is the product of a collaboration between legendary shooter developers People Can Fly and RPG savants Square Enix. The result is a looter shooter that combines the skills of both parties to create what could be a real sleeper hit this year.
As one of the titular Outriders, you travel to the planet Enoch as part of a fresh start for humanity, but the human race can never catch a break, huh? A storm called The Anomaly wipes out most of your squad, puts you on ice for a few more decades and when you wake up, the planet's gone to hell and you have superpowers. Now, you'll need to use them if you want to protect what's left.
Oddworld: Soulstorm | April 6th
Developer: Oddworld Inhabitants, Sabotage Studio, Just Add Water, Frima Studio, Fat Kraken Studios
Publisher: Oddworld Inhabitants, Microids
Platform(s): PC, PS4, PS5
The Oddworld series has been around for decades at this point, but the amount of games that the series actually possesses isn't huge, making each new addition a huge deal. Oddworld: Soulstorm looks like it'll continue the excellent gameplay from the original games, only with the power of modern consoles supporting the whole thing.
Soulstorm is a direct sequel to New 'n' Tasty, which was a fully-fledged remake of the first game in the series, Abe's Oddysee. Soulstorm itself is a full-blown remake of the second game, Abe's Exoddus, which will see players once again controlling Abe as he tries to liberate the Mudokon race from the oppression of the Glukkons. Even if you're not sure about this one, the fact it's coming to PlayStation Plus should be enough to convince you.
Star Wars: Republic Commando | April 6th
Developer: Aspyr
Publisher: Aspyr
Platform(s): PS4, Switch
From remake to remaster comes Star Wars: Republic Commando, an excellent squad shooter from 2005 that's fondly remembered over 15 years later, which is handy considering Aspyr are bringing the game back to PlayStation and Nintendo Switch. Set as part of the Star Wars Legends extended universe, Republic Commando casts players as the leader of Delta Squad, a crack team of clone troopers taking on difficult missions during the Clone Wars.
For as much flak as the prequel trilogy gets, the games that formed out of it are some of the franchise's best. Republic Commando, the Episode 3 tie-in game and even Battlefront 1 & 2 are all fondly remembered bangers. Aspyr themselves have been making a name for themselves bringing back classic Star Wars games, but I'm still here waiting for Rogue Squadron II: Rogue Leader.
Cozy Grove | April 8th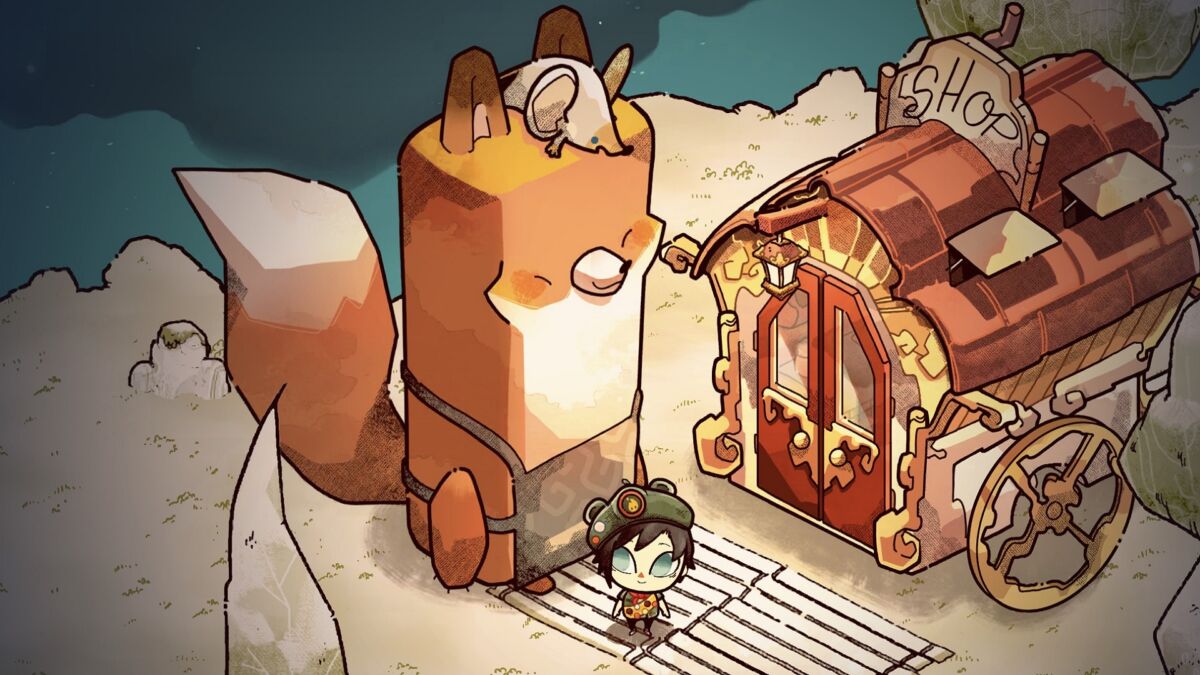 Developer: Spry Fox
Publisher: Spry Fox, The Quantum Astrophysicists Guild
Platform(s): PC, PS4, Xbox One, Nintendo Switch
Cozy Grove sounds like the type of place we'd all like to visit right about now, at least according to the name alone. Just a nice, comfortable place out in the countryside somewhere. Unfortunately, Cozy Grove might not be as chill as the name implies, as you're camping out on an island in the middle of nowhere that just so happens to be haunted. Fun times.
A life-sim game, you'll explore the ever-changing island, interact with its inhabitants, craft some new items and attempt to bring some much needed colour back to the Cozy Grove. With potentially dozens of hours of heartwarming narrative and a beautiful hand-drawn art style, Cozy Grove should be on your list if you've been getting bored of the likes of Harvest Moon, Stardew Valley, Story of Seasons or even Animal Crossing.
Say No! More | April 9th
Developer: Studio Fizbin, Lux Games
Publisher: Thunderful, Lux Games
Platform(s): PC, Switch
Have you ever just had a boss, family member or an irritating idiot in your life who constantly pesters you to do things, but for whatever reason, you've never been able to give them that truly satisfying denial? Say No! More attempts to channel that energy, imploring you to stand up for yourself as you scream "NO!" at a cavalcade of bullies/co-workers.
In Say No! More, you'll create a character who becomes an intern at a big company, only for one of the big managers to steal your lunch because they're a big meanie. With the power of a self-help tape you've found, you'll start shouting no at people with such force that it'd make the Dragonborn blush. It's wish fulfilment, but with a positive message of never allowing yourself to be exploited, which is always welcome.
MLB The Show 21 | April 20th
Developer: San Diego Studio
Publisher: Sony Interactive Entertainment
Platform(s): PS4, PS5, Xbox One, Xbox Series X | S
The premier baseball game on the market, aside from Yakuza's batting cage minigames, MLB The Show is the best simulation of going out to the ballgame you could get on consoles, but The Show 21 kicks things up a notch by making its debut on the Xbox. As a former PlayStation exclusive, The Show is a huge get for Xbox.
An accurate depiction of the game of stickball, MLB The Show 21 will offer the same rewarding gameplay that the series has become known for, only this time you'll be able to create stadiums and share them online if you've got the next-gen versions of the game. Can you tell I'm not really that clued up on baseball? Oh well, I'm sure sports fans will enjoy this new addition.
Nier Replicant | April 23rd
Developer: Toylogic
Publisher: Square Enix
Platform(s): PC, PS4, Xbox One
Big remakes are big business, as they can allow players to enjoy some fantastic older games. They can also allow new players who flocked to a game because of a more recent entry to experience older games in a series, only with more modern flourishes. That second scenario is the case for Nier Replicant, which is attempting to cash in on the runaway success of Nier Automata.
Based on the Japanese-only version of one of the Xbox 360/PS3's most underrated games, Nier Replicant sees players taking on the role of a young protagonist who's looking for a cure for his sister's deadly disease. To do so, you'll explore a post-apocalyptic world with a magic book and some helpful companions, fighting monsters and other creatures along the way.
New Pokémon Snap | April 30th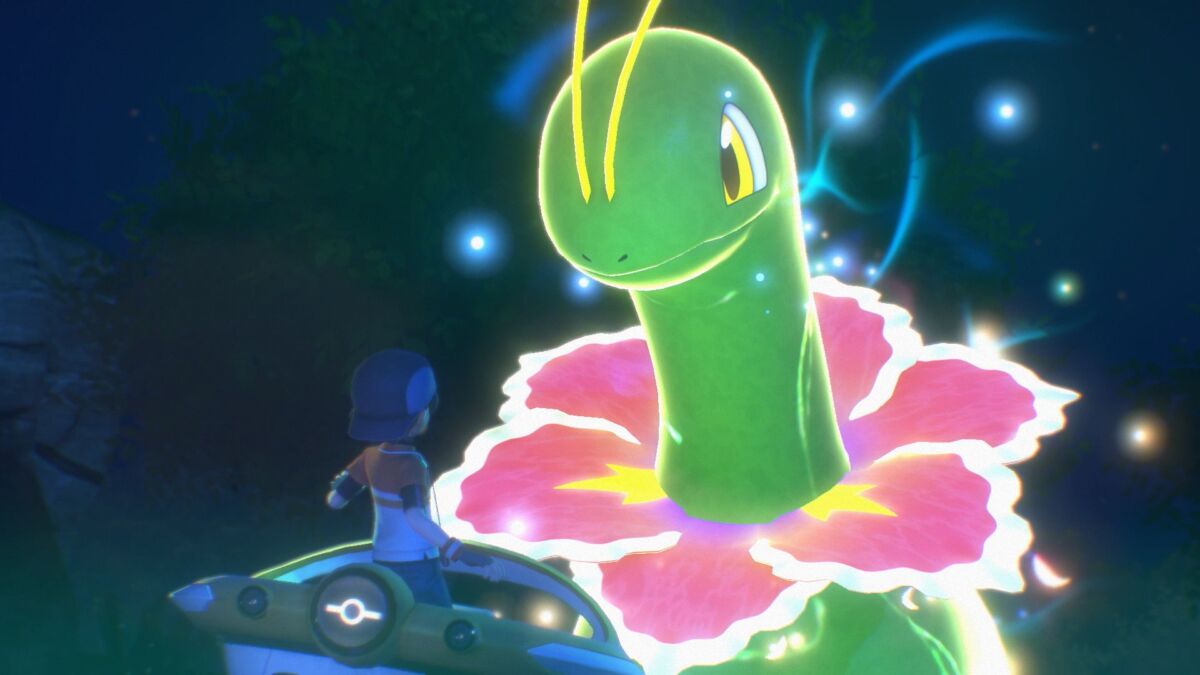 Developer: Bandai Namco
Publisher: Nintendo
Platform(s): Nintendo Switch
Pokémon Snap is one of the most fondly remembered N64 games ever, but a sequel simply never seemed to materialise for twenty years. For the large majority of fans, Pokémon Snap became just a product of the late 90s/early 00s: a weird curio game that captured the imagination of gamers everywhere before disappearing.
However, Nintendo and The Pokémon Company are bringing the series back with New Pokémon Snap, which aims to retain the same on-rails photography gameplay the first game is known for, while including brilliant graphics and plenty of Pokémon from the more recent games too. New Pokémon Snap will also allow you to share your pictures online with the world, meaning the game is going to become a competition to see who can get the best picture.
I'm fine with this.
Returnal | April 30th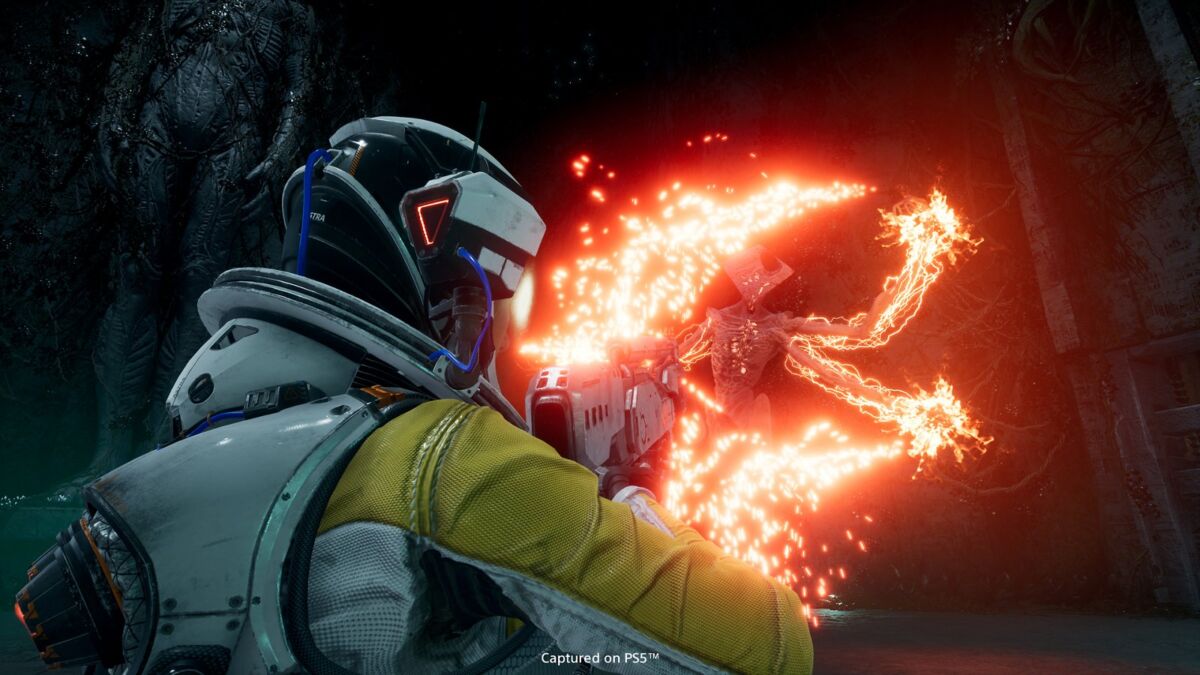 Developer: Housemarque
Publisher: Sony Interactive Entertainment
Platform(s): PS5
Housemarque is a developer with a name synonymous with quality. Previous hits from the team include the Stardust series, Resogun and Alienation, but Returnal looks set to be their most ambitious game to date, offering a third-person roguelike experience with a heavy narrative focus that could be their finest work yet. That's if you can get past the asking price, anyway.
Returnal puts you in the astronaut suit of Selene, who finds herself on an ever-changing, hostile planet that's determined to put her in the ground. Fortunately, the planet also seems to be kind enough to resurrect Selene every time she dies. Ultimately, your goal is to find your way off the planet, and maybe discover why it is you're there in the first place.
READ MORE: Most Exciting New Indie Games of 2021 & Beyond
Some of the coverage you find on Cultured Vultures contains affiliate links, which provide us with small commissions based on purchases made from visiting our site. We cover gaming news, movie reviews, wrestling and much more.