'The End Of The World' opens up to the incident that started it all: Perry's murder. Bonnie (Kravitz) is shocked and gasping in disbelief of having pushed Perry down the stairs. Madeline (Witherspoon), Celeste (Kidman), Jane (Woodley) and Renata (Dern) all look down in bewilderment as well. But a prudent Celeste immediately blurts out "I…pushed him", trying to keep Bonnie from taking the blame when Celeste was the one entangled in Perry's abusive grasp for far too long. Madeline, always being the garrulous one in the group, solemnly responds to Celeste's attempt to take the blame, "No, nobody pushed him."
It was Madeline who prompted them to conceal the murder, but they all nodded in agreement. This feverish incident replays in Bonnie's mind, as a close-up shot reveals a lifeless Bonnie in the modern-day. Bonnie's eccentric mother (Crystal Fox) still resides nearby, singing a sweet lullaby to Skye (Chloe Coleman), and the tune engenders memories of Bonnie's childhood, summoning her to sing along to the tune. The lovely melody cloaks Bonnie with a sense of childhood purity or bliss. Weathering the fact she killed Perry for a while now, rendered her utterly torpid and demoralized, but that simple tune embraced an innocence only found in the presence of a child. Bonnie insinuates to a smile, but her hardship is far from over, and her ill-defined past still implies more troubling things.
Madeline and Ed are first seen in 'The End Of The World' driving in silence. Last episode, the truth of her affair with a theater director was unveiled, and the hostile silence between them while driving in the car is deeply concerning because they had such an endearing relationship. Madeline would rant and gossip about the newest secrets plaguing Monterey, while Ed would passively listen and offer a few words regarding Madeline's crippling sanity or reckless behavior, in a comical manner. In an attempt to improve their marriage, they end up in therapy. "I fucked up" is what Madeline blurts out to the therapist we all know, and the therapist believes Madeline doesn't believe in herself and subconsciously regrets not having gone to college. "Abigail will be nothing without college perhaps because you are?" is what the therapist brazenly asks Madeline, not expecting a deep-dyed answer from a prickly Madeline, but maybe a reaction.
Madeline and Ed's marriage is collapsing, but Celeste and Abigail reassure Madeline he'll never leave her: Ed's too good of a guy. In 'The End of the World', Ed works on being a bit more sullen and angry, and he has every right to be, to an extent. What's not cool is passively watching your wife breakdown while speaking to the school board and a gym full of parents regarding the school educating the students about climate change. She basically goes off topic and publicly humiliates herself. Witherspoon's acting in this episode is effectively tailored to fit a dejected Madeline, who's condemning her actions but trying to convince Ed she still wants their marriage to work.
'The End Of The World' sees Celeste struggling to deal with her therapist's advice, which includes abandoning all of the good memories of Perry to potentially end the ineffaceable nightmares of Perry's abuse. Her therapist, Dr. Reisman (Robin Weigert), bluntly states "He almost killed you. He nearly smothered you with a cushion." Dr. Reisman wants her to reminisce all of the times Perry brutally abused her, almost to the point of death, and repress the times in which Perry showed any devotion and empathy. At this point, anything that'll get Celeste out of this relationship — even when he's deceased, he seems to have control over Celeste's life — can she work on being the mother she wants to be. I mean, Celeste should solely recognize the toxicity of his image, and how the shreds of compassion he exuded is merely a mask a villain may wear to keep the pawn under his spell.
Mary Louise (Streep) is becoming a pestilent obstacle for all of the Monterey Five. Annoying Celeste and immersing herself into Jane and Ziggy's life, Mary doesn't accept the truth of Perry's fall and the grating realization her son is now being branded a rapist. When first coming to contact with Jane, Mary asks for a paternity test from Ziggy, but Jane refutes such shameless and desperate efforts. A mother's love for their child is commonly unconditional, but it makes me wonder when that love is deeply interrogated by the harsh reality of their actions. But Jane does eventually sit down with Mary, and despite the screwy and icky circumstances of how they're related, Jane does think Mary should be part of Ziggy's life.
Regrettably, the conversation between Mary and Jane gets awkward. Mary begins telling stories of a young and innocent Perry, who was the nicest and most lovable boy. It's cringe-inducing and weirdly foreboding, speaking as Mary loved her son, and she patently doesn't or simply won't believe her darling boy can possibly grow up to be an intensely abusive and depraved rapist. Mary refuses to believe in Perry's death, propelling her to speak to Detective Adrienne Quinlan (Merrin Dungey), and proving once more her presence is a disease, developed to affect the Monterey Five. Streep's offbeat performance continues to be the highlight — at the end of season two, someone should really compile a Mary Louise montage of all her best stories and unearthly quirks.
As far as Jane and her new boyfriend go, Woodley and Douglas Smith have odd chemistry, designed to uphold the quirkiness of their relationship. In all honesty, however, I'm still anticipating the return of the coffee guy. Finally, Renata is dealing with the school's rash thinking in reflecting on climate change to a bunch of young children. Incorporate the animosity between Renata and Gordon (Jeffrey Nordling), how Gordon embroiled them in financial ruin, and also the sheer devastation of climate change, and it's no wonder their daughter Amabella (Ivy George) is suffering from panic attacks. An implacable and fuming Renata riotously lashes out at Principal Warren Nippal (P.J. Byrne) for allowing the deliberation of climate change in a classroom filled with young children. As it turns out, Renata is not the only one upset that their child is now living in constant fear of climate change, and a parent assembly commences.
'The End Of The World' is a fitting title for this third episode, specifically for Madeline, whose world (and marriage) is crumbling. Bonnie is still mired in the trauma of killing a man, but she finds herself relishing the company of a rancorous Ed. Renata is loud and fierce, employing her voice as a weapon against the cursory actions of the school, and as always, Dern is magnificent. Jane is getting more serious with Corey. Celeste fails to forget the more tempting side of Perry. And Mary is wonderfully unpredictable and peculiar, portraying a mother who wants to love her son as the boy he once was, but her appetite for the truth is petrifying the Monterey Five.
Some of the coverage you find on Cultured Vultures contains affiliate links, which provide us with small commissions based on purchases made from visiting our site. We cover gaming news, movie reviews, wrestling and much more.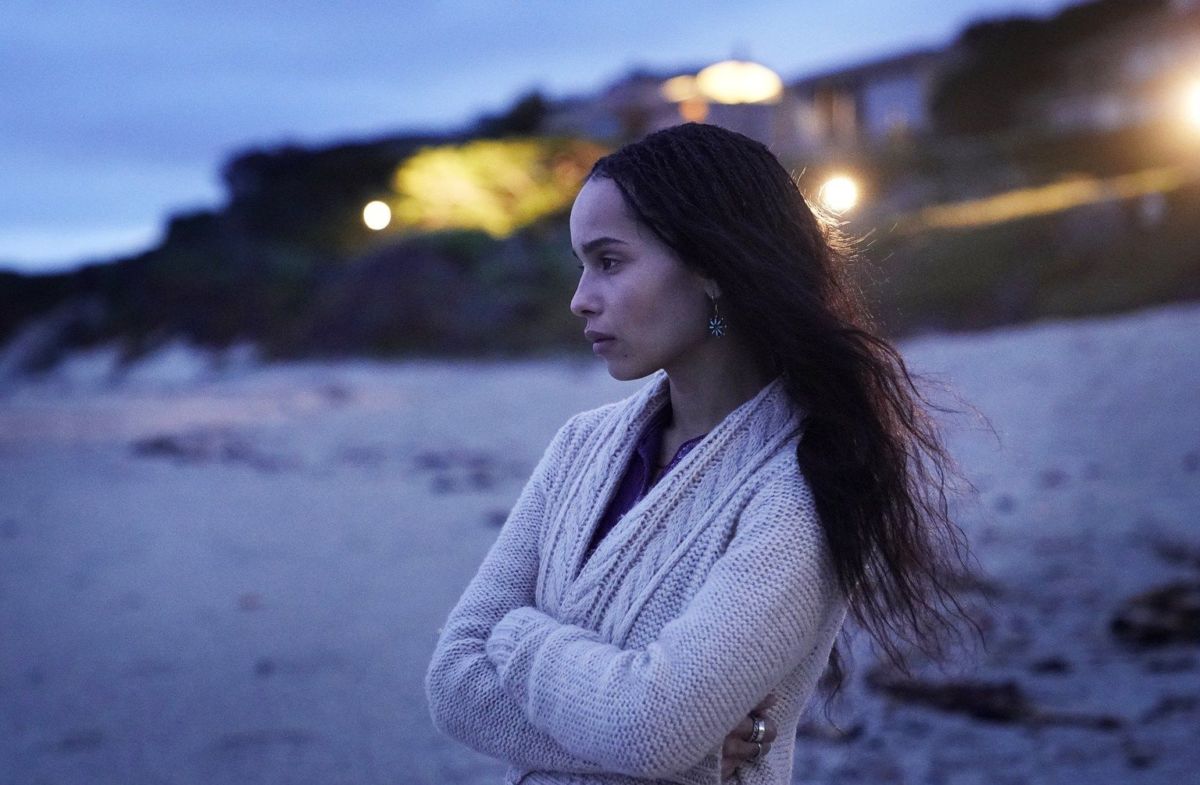 Verdict
The third episode of the season proves to be measuring plot threads, running low on fuel, but the performances maintain their value. The End of the World is the most exhausting episode so far, but the aftermath of the secrets revealed last week keep viewers beguiled, and reality can only get more unforgiving for the Monterey Five.