It's the most wonderful time of the year. No, not Christmas — it's time for the Royal Rumble. WWE's annual pay per view event is back once again to kick off the New Year and to officially start the road to WrestleMania.
The event is capped off by its titular main event in which 30 wrestlers gradually enter the match and battle it out to be the last one standing. Having the competitors enter one by one gives the likely chance for surprises be that: returns from injury, returning legends or even debuts.
A great Royal Rumble surprise should be shocking, entertaining, emotional, and something that no one sees coming. So with that being said, let's take a look at the five best Royal Rumble surprises of all time.
5. The Three Faces of Foley (Royal Rumble 1998)
What's better than your favourite wrestler entering the Royal Rumble once? Your favourite wrestler entering the Royal Rumble three times.
That's exactly what happened in 1998 when Mick Foley entered the rumble on three separate occasions under the guise of his three different characters. He entered in the number 1 spot as Cactus Jack, facing off against his old friend Terry Funk in his Chainsaw Charlie gimmick.
Funk would eliminate Cactus Jack only for Foley to re enter the rumble at number 16 as the beloved Mankind. Mankind's stay would be cut short as he would be eliminated by Goldust after just two minutes.
Then finally, in the number 28 spot, the tie dye wearing hippy Dude Love would cap off Foley's trilogy of entries in the rumble, eliminating Henry O. Godwin and Blackjack Bradshaw before being eliminated by Farooq.
There are few to none who can pull off portraying multiple gimmicks in wrestling, and even fewer who can do it all in one single match but no one does it like "Mrs Foley's Baby Boy".
4. AJ Styles (Royal Rumble 2016)
Three words sent the crowd in Orlando in 2016 into hysterics: "I am Phenomenal."
While it was known shortly before the Royal Rumble was held that Styles had signed to WWE after an incredible run in New Japan Pro Wrestling, no one knew when or where the former Bullet Club leader would make his debut.
Then, as the Royal Rumble clock counted down the third entrant, fans got their answer as the icon of Total Nonstop Action came out to face off with none other than Roman Reigns.
Styles debut was the last major debut for WWE's main roster. Since then he has become a two time WWE Champion, and feuded with the biggest wrestlers WWE has to offer such as Chris Jericho, John Cena, and most recently The Undertaker. Styles has many years ahead of him in the WWE, and whatever his career holds for him next will undoubtedly be phenomenal.
3. Edge (Royal Rumble 2010)
Edge's latter years during his first run with the WWE weren't the best for the "Rated R Superstar", eventually having to retire due to a severe neck injury.
A year before that however Edge suffered a torn Achilles tendon during a match with Jeff Hardy at a live show, placing him on the shelf for a year. In that time, Edge's tag partner Chris Jericho would berate Edge for his injury and speak badly of him on television.
Fast forward to the Royal Rumble, the wrestling world stood in awe as Edge made an incredible return to the ring coming out at #29. Edge eliminated John Cena and former partner Chris Jericho to win the Rumble and punch his ticket to WrestleMania where he would face Jericho for the World Heavyweight Championship.
While his career would be severely cut short, Edge's return in 2010 stands as one of the loudest crowd reactions in wrestling history, and one of the greatest returns of all time.
2. John Cena (Royal Rumble 2008)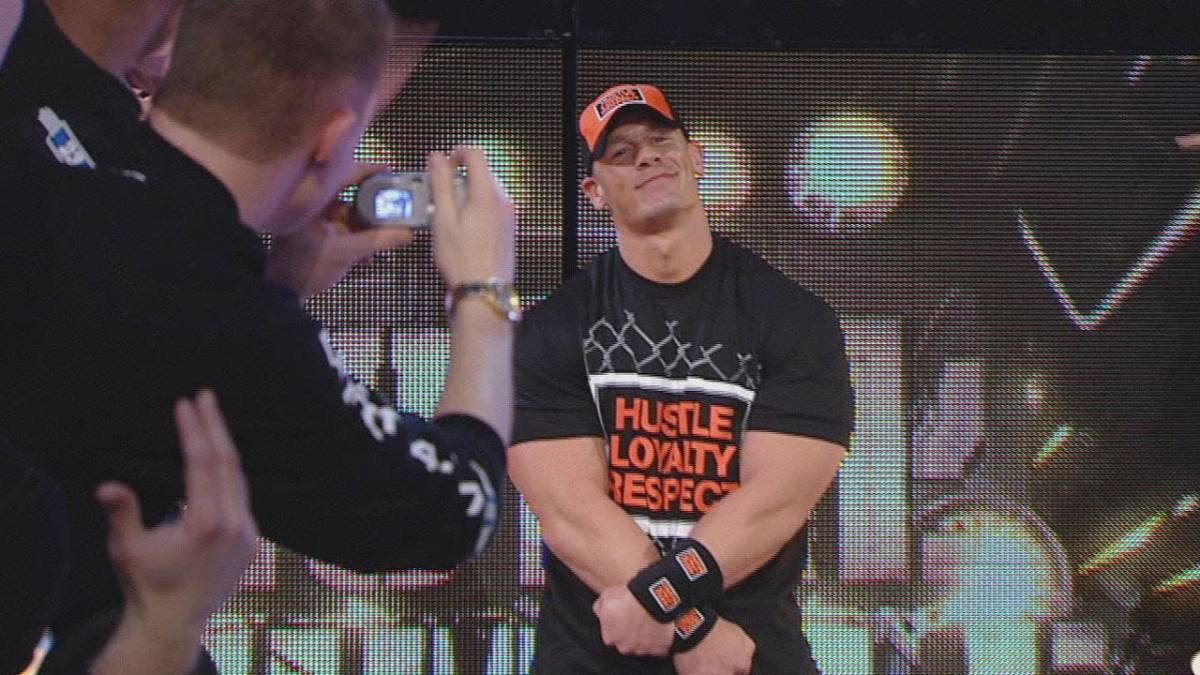 It's almost a running joke in the wrestling community that John Cena no sells his opponent's offence in order to look strong, however this ability to shrug off damage doesn't just stop in the ring: Cena also returned from injury freakishly early on several occasions.
In August 2008, Cena would suffer a herniated disc in his neck which would require a long period of rest and rehabilitation. Cena chose to undergo a fusion surgery which would supposedly have kept him out of action for equally as long but he would return within just three months.
In October 2007, then- WWE Champion Cena would be forced to relinquish his championship after completely tearing his pectoral muscle during a match with Mr Kennedy, an injury which should have kept him out of the ring for six months to a year.
Cena is no mere mortal however, and made an incredible, triumphant return at the Royal Rumble 2008 coming out at number 30 to an incredible pop, made even better by the look of disbelief on the face of Triple H who looked like he was going to steam roll his way to WrestleMania. Cena would eliminate "The Game" along with Chavo Guerrero, Mark Henry and Carlito in order to win the event.
1. Edge (Royal Rumble 2020)
I cried, you cried, we all cried.
Undoubtedly the greatest wrestling return of all time, Edge's 2020 return at the Royal Rumble after being retired for nearly nine years was unprecedented. A year after his 2010 return, Edge would announce on Monday Night RAW in a heart wrenching and emotional promo that due to damage stemming from a broken neck eight years previous that doctors had advised him that if he kept wrestling he may never walk again.
Edge would be inducted into the WWE Hall of Fame in 2012 and while a fitting end for such a talent, it seemed any hope of seeing the "Rated R Superstar" in the ring again had been dashed
Fast forward to 2020 and the rumbling of Edge returning were starting to bloom, though Edge himself would decry the rumours of him having signed a new contract by saying "I really haven't".
But when it came time for the 21st entrant, the countdown ended,  and "you think you know me" blared out — Edge was back and in the best shape of his career.
Edge speared the living daylights out of Karl Anderson, Drew McIntyre, and AJ Styles, and reunited with former tag partner Randy Orton in a return we wrestling fans had been dreaming of for nine years. After his return, Edge would win the 2021 Royal Rumble and have feuds with Randy Orton, Seth Rollins, and will face The Miz and Maryse at the upcoming Royal Rumble this year with his wife Beth Phoenix.
Edge's return encapsulates everything a Royal Rumble surprise should be, and is without a doubt the greatest Royal Rumble surprise of all time.
READ NEXT: 5 Possible Surprise Entrants In The WWE Men's Royal Rumble 2022
Some of the coverage you find on Cultured Vultures contains affiliate links, which provide us with small commissions based on purchases made from visiting our site. We cover gaming news, movie reviews, wrestling and much more.