South Korean horror is riding a high with global cultural success in film and TV, which is in part thanks to the nation's love of ghosts and gore. But the best South Korean horror movies go beyond modern shocks and scares.
From a nation that has dealt with war and a struggle for its own national identity over the years, horror creates a great way for South Korean filmmakers to express social commentary and other themes while hacking people to pieces.
The Best South Korean Horror Movies
10. Alive (2020)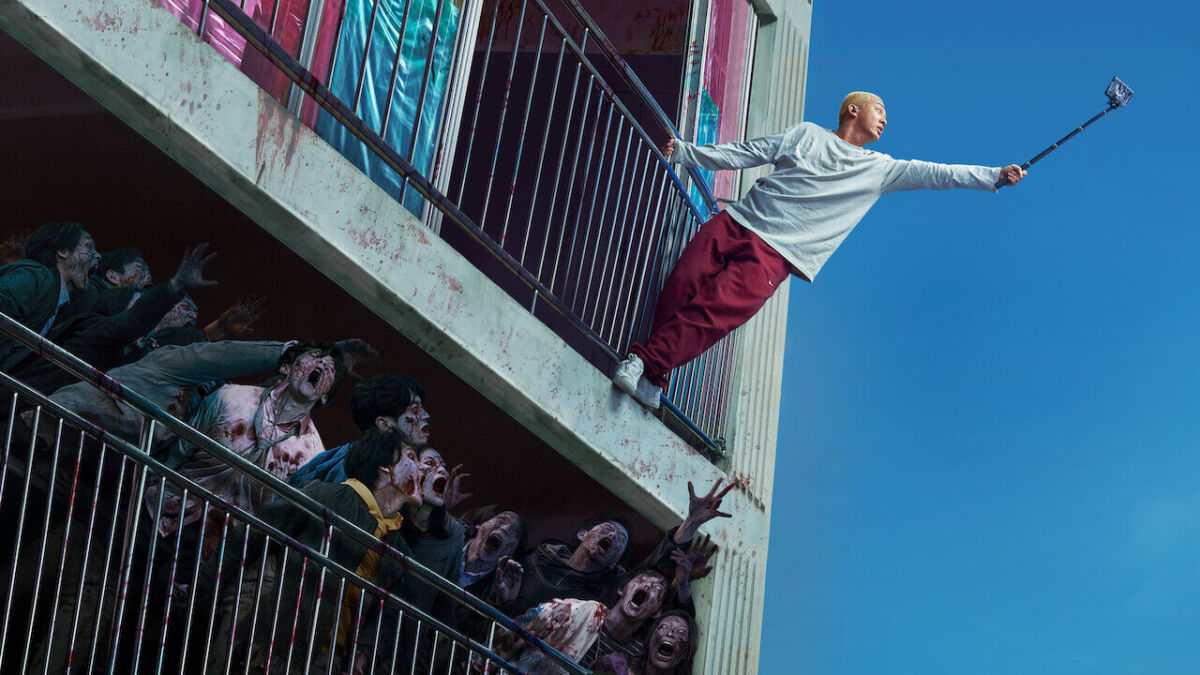 Director: Il Cho
Keeping South Korea's run of solid zombie flicks going, Alive is another cracker. The focus is primarily on how two survivors, tucked away in their high-rise flats, communicate and exchange food and essentials and plan to find a way out while surviving the long boring days trapped without power or essentials and the lurching, waiting zombie horde.
Alive pays homage to and takes a dig at slacker culture, with the smartphone-obsessed teen anti-hero having to deal with shocking reality and the lack of his usual digital safety blanket. His skills do come in handy in surviving, using the techno-gadgets around his flat, but only as long as the batteries last.
And it comes as little surprise that one of the real villains of the piece isn't a zombie, but just another person trying to survive, in their own twisted way.
9. The Host (2006)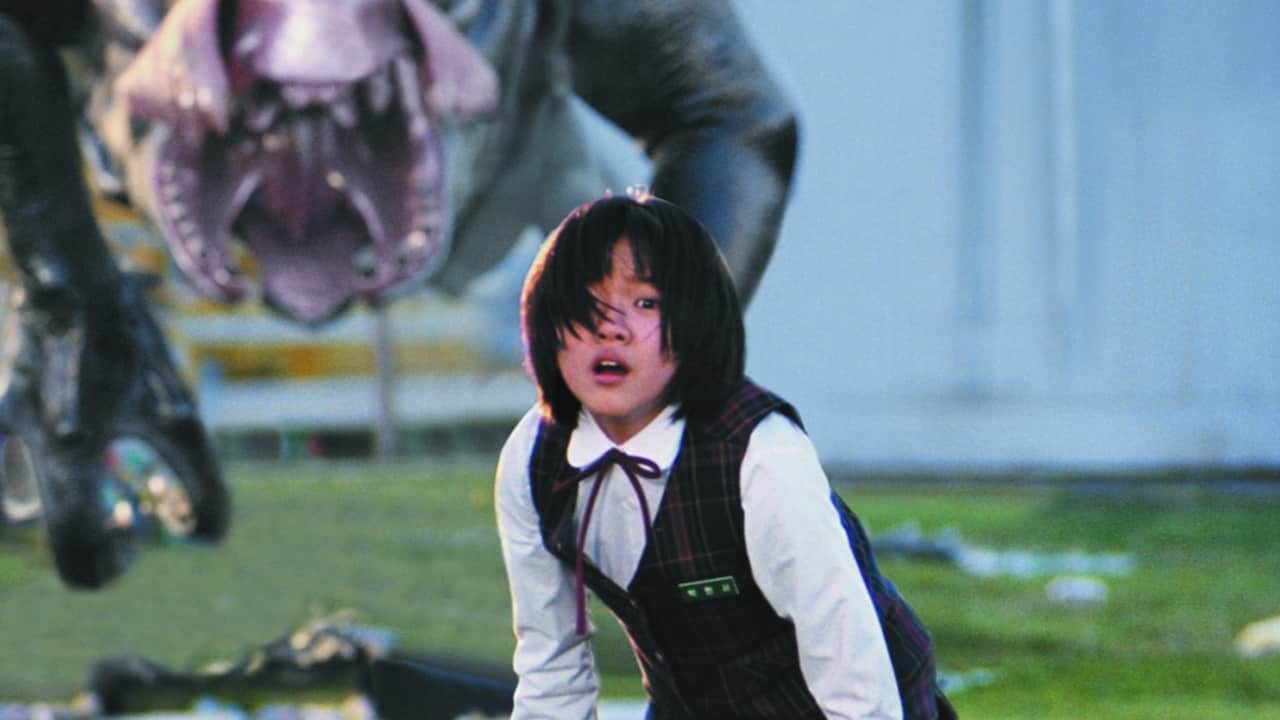 Director: Bong Joon-ho
A great creature feature, The Host depicts a monster that's created when toxic waste creates a part-squid, maybe sea lion, part-gator roaming the Han River that runs through Seoul, munching its way through the locals and becoming increasingly more brazen in its attacks.
As a counterpoint to its toothy antics, much of the movie follows a bumbling family that lives and works by the river, trying to get by as the city descends into chaos, and then forming the most bumbling rescue party ever to save their cute daughter who's next on the menu.
Mixing comedy and horror, The Host could be South Korea's Tremors, but has much to offer on its own with its charming local style, and paints a fantastic portrait of Korean family life during some very strange days.
8. A Tale of Two Sisters (2003)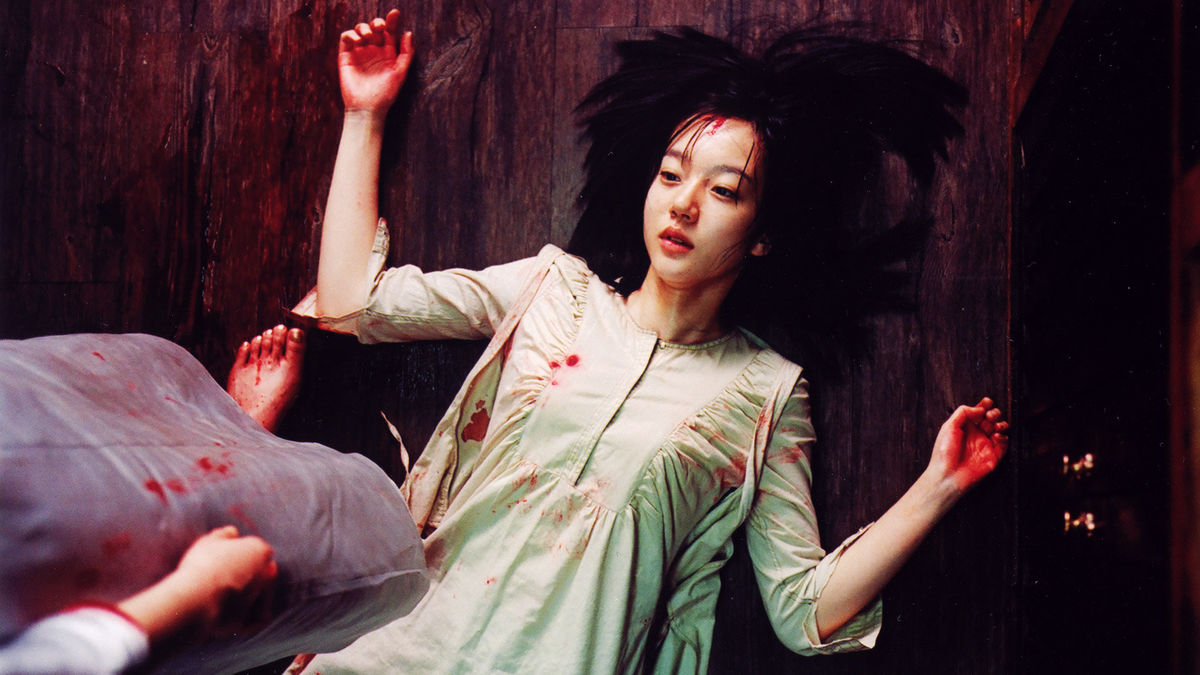 Director: Kim Jee-woon
One of the first South Korean horror films to make it to western audiences, A Tale of Two Sisters is based on an old folk tale.
The film sees the titular figures return home after one spent a year or so in a mental hospital after a traumatic incident. Settling back into the uncaring arms of her family, she brings a new friend: A ghostly entity to join in their loveless lives, sowing discord and terror.
Anyone who enjoyed The Haunting of Hill House will appreciate the craft that has gone into the production of this psychological terror, with undertones of the supernatural, all combining to a fine blend of building dread and scares. A Tale of Two Sisters is certainly a tale that keeps us hooked as the multiple personalities of the characters come out to play.
7. The Cursed: Dead Man's Prey (2021)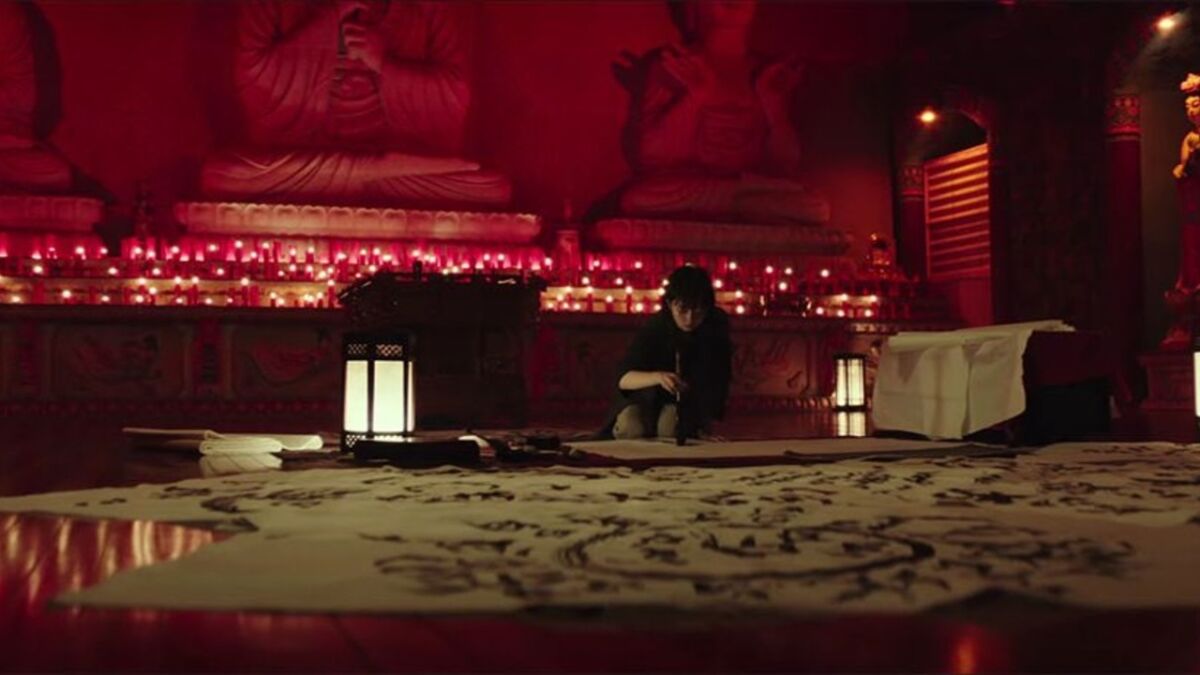 Director: Yong-wan Kim
The latest effort from the pen of Yeon Sang-ho of Train to Busan fame, The Cursed: Dead Man's Prey links to The Cursed, a popular TV series.
Dead Man's Prey sees the dead rise to seek revenge on the living through gory murder. That's tricky territory for reporter Im Jin-Hee, whose radio show phone-in gets a scary message about three high-ranking executive murders, except they haven't happened yet.
Who is the puppet master taking control of the undead? And what's with the big business that seems to be related to the series of deaths? There are plenty of questions to answer as the zombies (looking suspiciously like teens in hoodies) rage through the scenes, jumping between the paranormal and real life. Also, how do you try someone for murder who is already dead?
Cunning concepts like these and some great action sequences make The Cursed movie gripping viewing.
6. R-Point (2004)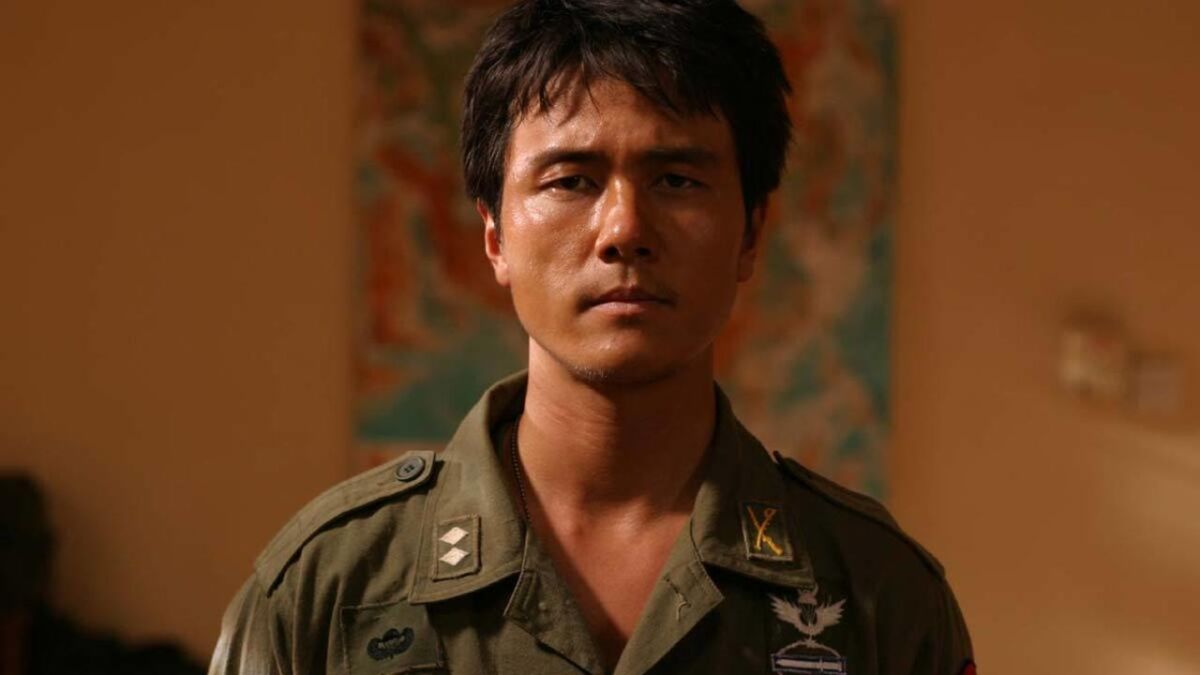 Director: Kong Su-chang
If Americans had made this film, it would have been a gung-ho disaster. But this South Korean spooky take on the Vietnam War quite subtly manages to portray the mission of nine hard-bitten troops sent to recover a squad missing, presumed dead, from the R-Point.
With its long history of conflict and a strange temple, the R-Point is home to far more than bombs and bullets, with the claustrophobic jungle and whatever is out there, having a traumatic impact on the would-be rescuers. Soon things go way beyond their training and into the paranormal and they become their own worst enemies.
Note: the 2017 remaster is a better viewing experience than the original.
5. The Wailing (2016)
Director: Na Hong-jin
Train to Busan wasn't the only big-hitter South Korean horror movie from 2016, but its showy zombies definitely over-shadowed this more nuanced psychological horror. Full of long scenes and deep characterization, The Wailing is about an unfortunate village where a strange curse is affecting the population.
As people start killing each other, the chilling tones and sense of menace start to dominate the tranquil scenes, but The Wailing delivers a mature and slowly-paced series of chills rather than going for the modern rush to a climax. Enjoy every scene and breathe in the atmosphere as the surprises and plot twists mount up.
4. The 8th Night (2021)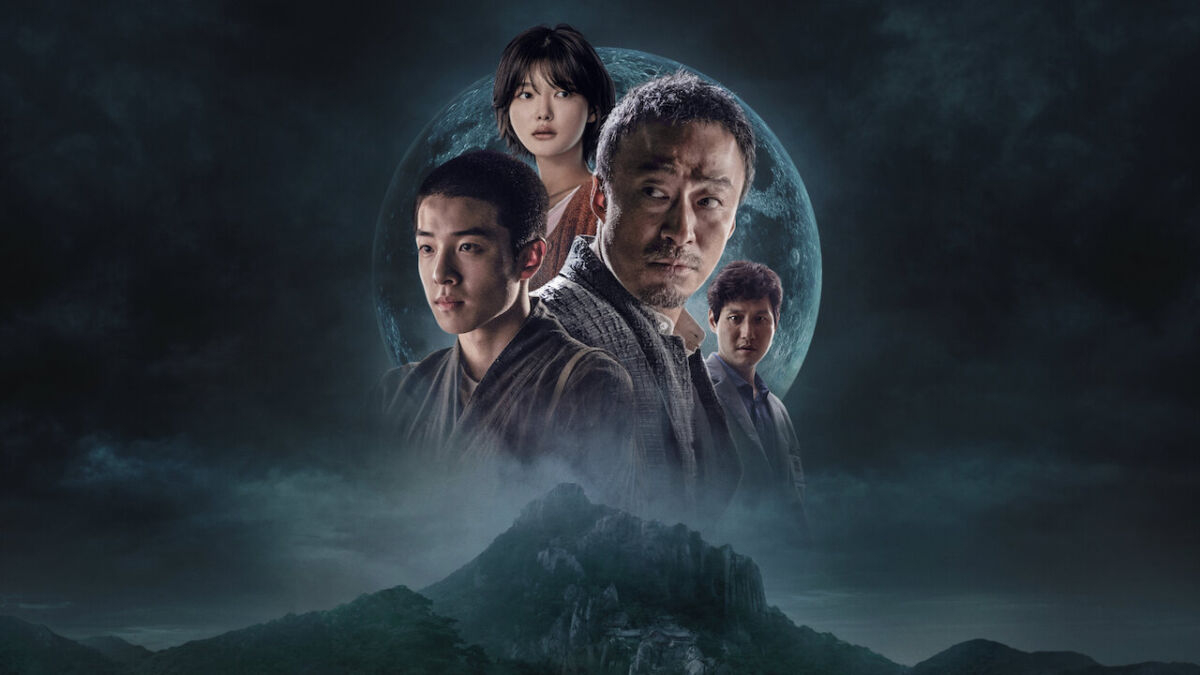 Director: Kim Tae-hyoung
Two and a half millennia ago, two demons were bound into ancient caskets to protect the world from them. But what might have been an ancient warning from Buddha is easily misread as a treasure hunt for modern historians.
Fast forward to today and the police are on the hunt for a violent mass murderer. As they have trouble seeing beyond the book, it takes a local monk to pick up his ax and rosary beads, and head into battle as he can see beyond the reality into the night and the terror that lurks, waiting to explode.
Again, The 8th Night offers a very South Korean twist on things we would expect from a western movie, with realm hopping that could be fantasy or illusion as the locals succumb to all types of dark visions and gory endings.
3. Gonjiam: Haunted Asylum (2018)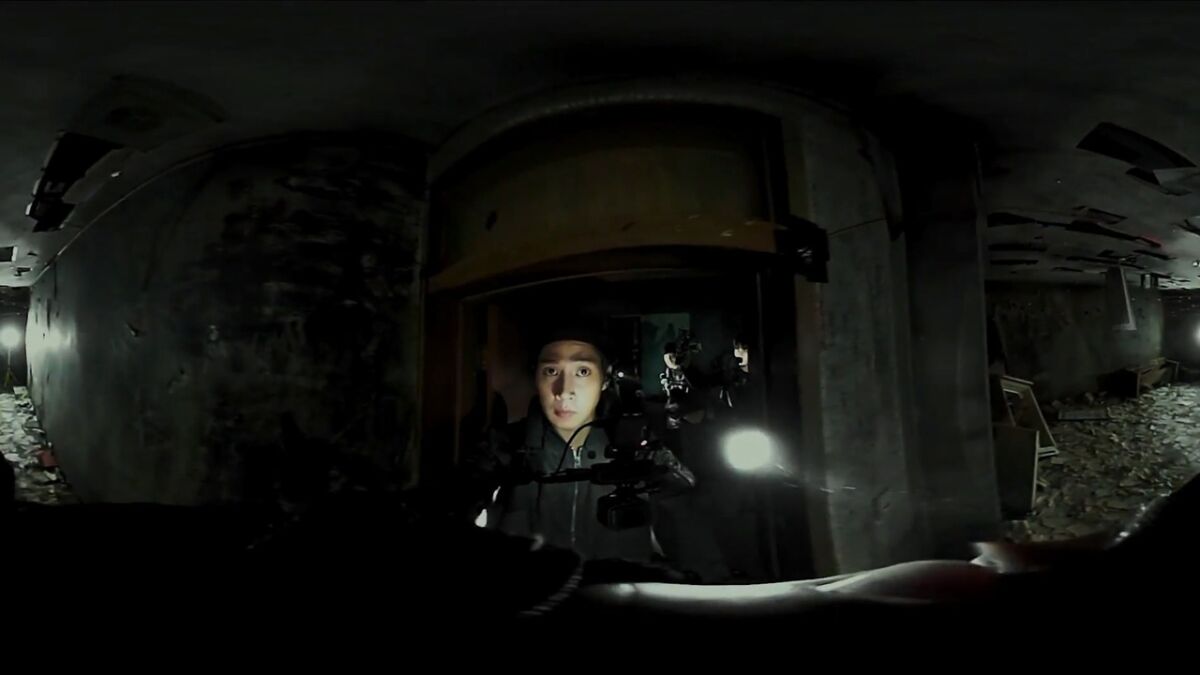 Director: Jung Bum-shik
Found footage is so much better when the place under the lens is real. Enter Gonjiam, a legendary South Korean psychiatric hospital that was billed as one of the seven freakiest places on the planet, now a dank ruin.
Then ramp that up with kids planning live streams to explore the urban legends rife in such a place, and we have the recipe for some excellent jump scares as the ghosts of the asylum come to life.
Six keen young things document their exploration, and they soon start to vanish as the stark halls and medical rooms come back to life. Using the night-mode cameras to full effect, things and ghosts animate and attack, but the true horror isn't in their inevitable demises, but perhaps from the reaction of the viewing audience tuning into the livestream and expecting more.
2. The Isle (2000)
Director: Kim Ki-duk
Famous (or infamous) for its gore to both animals and people, Roger Ebert liked The Isle and called it "…the most gruesome and quease-inducing film you are likely to have seen." This might come as quite a surprise for those looking at the gorgeous setting of a chain of floating fishing huts around a pretty lake that are managed by the glamorous yet aloof Hee-Jin.
She saves one customer from committing suicide, triggering a series of bloody events as he becomes obsessed with her. The gore delivers maximum visual impact at a time before digital effects took over, giving some of The Isle's scenes even more shock-value today.
Mixing the gorgeous and the brutal, director Kim Ki-Duk left nothing to the imagination, even though there are long tracts of The Isle that are silent, bar the natural background noise, letting us as the audience fill in some of the blanks. No wonder it helped build his international reputation, with plenty of brutal horror films to his name until his death in 2020.
1. Train to Busan (2016)
Any opening scene where there's a quarantine zone around a biotech plant is a strong harbinger of doom. But what if you're an investment manager with stock in that company? Everything will be fine, right?
Seok-Woo takes his daughter on a train to Busan to make up for his constant failures as a father and poor investment choices, but the zombies caused by that outbreak soon spread across the city. All it takes is one bitten victim to sneak onto the train, setting up relentless chases and carriage-carnage. Train to Busan uses the metal-tubes-as-meat-grinder metaphor to perfection, even better than Predator 2. With pauses in the action for a spot of class war, self-sacrifice and a great sense of redemption for some of the passengers along the way, it never misses a beat to its singalong conclusion.
Tragically, a western remake is on the way, but please don't watch that first. Enjoy the original with its cultural nuances, and then perhaps the upcoming Hellbound on Netflix from Busan's director.
READ NEXT: 20 Best Asian Horror Movies You Should Watch
Some of the coverage you find on Cultured Vultures contains affiliate links, which provide us with small commissions based on purchases made from visiting our site. We cover gaming news, movie reviews, wrestling and much more.