Among its many impressive achievements over the course of its industry-changing run, Sony's PlayStation also finally popularized RPGs in the west. A genre often ignored or neglected in the 8 and 16-bit eras, unless you were a Final Fantasy (and even those weren't guaranteed a North American release), the 32-bit CD format power of the PlayStation allowed for some truly immersive, massive RPG releases.
More impressively, many of these games sold incredibly well. Final Fantasy VII, considered today to be one of the best RPGs ever made, sold millions of copies, and helped put the PS1 over the top in the late-90s console wars. This success opened the floodgates for dozens of RPGs to be released, enjoy strong commercial success, and go on to be regarded as classics of the genre.
So, let's take a look at the best PS1 RPGs released during the console's remarkable lifespan. Most of these could easily contend for the best RPGs of all time period.
The Best PS1 RPGs
15. Final Fantasy VIII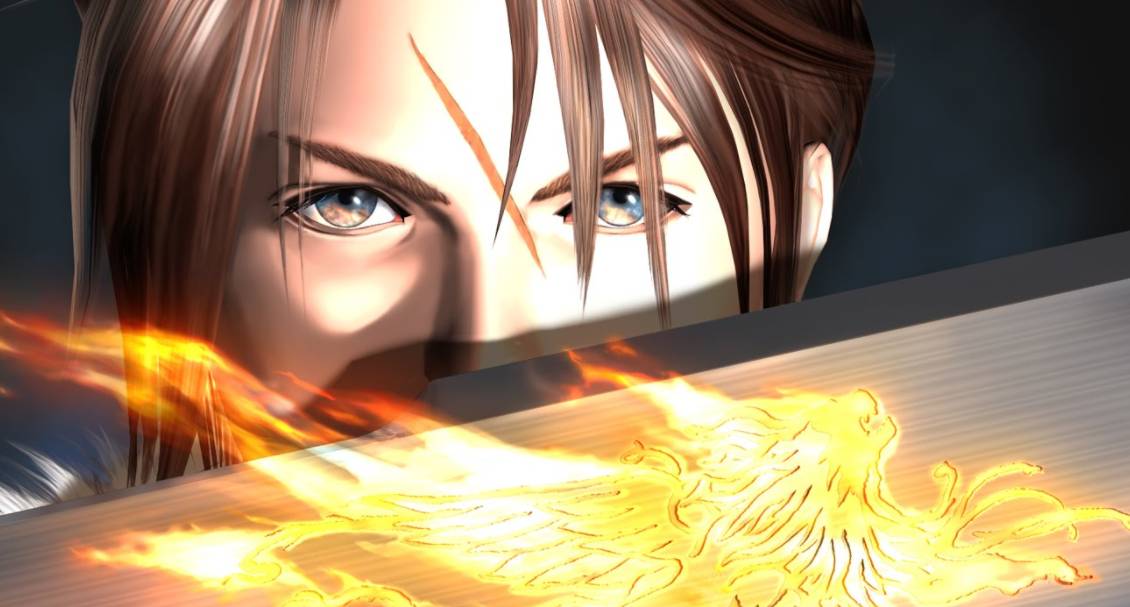 Developer: Square
Publisher: Square
Have the stakes and anticipation for an RPG ever been higher than they were for Final Fantasy VIII in 1999? Perhaps not.
FFVII follows the story of Squall, who's just trying to get through those wretched awkward teenage years while war and larger stories explode all around him. Squall's beginnings as a student set the stage for a story and game that came to us two years after the release of the groundbreaking, game-changing, and massively popular Final Fantasy VII. This game had to carve out its own destiny, while simultaneously pleasing the expectations of a considerably bigger fanbase than in years past.
Did Final Fantasy VII succeed in meeting these expectations? For the most part, yes. While arguably not on par with other Final Fantasy games in the PS1 era, Final Fantasy VII does offer breathtaking graphics and music, an epic story, and characters we want to go the distance with.
14. Breath of Fire III
Developer: Capcom
Publisher: Capcom
The best part about being a Breath of Fire fan was in watching these games, beginning with the first one for the SNES in 1994, get exponentially better with each release. Breath of Fire III boldly brought Capcom's main RPG effort to the 32-bit era. The game took impressive advantage of the PlayStation to offer bright graphics, a massive story, and some of the best created characters in the series up to that point.
3D visuals and impressive voice acting (especially for this period) further helped to distinguish Breath of Fire III. Taking control of Ryu and his quest to understand what happened to his people, the game is still a standout on a console that saw dozens of RPGs released worldwide.
13. Vagrant Story
Developer: Square
Publisher: Square
We love a good cult classic around here, and Vagrant Story qualifies in no uncertain terms. While the game was certainly not unsuccessful in its 2000 release year, this unique RPG didn't quite capture the world's attention as some thought it might.
Doing away with elements like NPCs and "safe" areas, with an exceptional focus on traversing massive 3D dungeons, Vagrant Story is one of the most interesting games featured in our look at the best PlayStation 1 RPGs.
Vagrant Story may not have all the elements an RPG traditionalist might expect, but it does still have its own satisfying charm. The story and characters are memorable, the combat and magic systems are unique, straightforward, and surprisingly deep. Vagrant Story always deserves a look.
12. Grandia
Developer: Game Arts
Publisher: Sony
Grandia was originally released for the Sega Saturn in 1997, but only in Japan. In the wake of the boom created by the success of Final Fantasy VII, the game was eventually ported and released to the PlayStation in 1999, adding to an already massive field of titles released in that calendar year alone.
Grandia would quickly stand out from the pack by offering bright, almost whimsical graphics. It presents its heroes as children who must grow up in order to survive the amazing adventure they are about to set out on.
Grandia has a sweetness to its characters and world design that is somewhat lacking in other games from this era. At the same time, there's a stunning degree of depth to the RPG mechanics and story.
11. Dragon Quest VII
Developer: Heart Beat
Publisher: Enix
JRPG fans in the PS1 era were truly spoiled for huge releases from every company known for making games in this genre.
Dragon Quest VII may not have received the same degree of attention as other franchises during this time, but that doesn't matter anymore — it stands now as one of the very best of the PlayStation 1. The sheer size of this quest can be overwhelming, but the game never forgets to establish meaningful characters, a comprehensive system for leveling up, weapons and armor, and stats, and beautiful graphics.
Dragon Quest VII is one of the longest games ever made for Sony's breakthrough console. Even by the standards of today, this story of Hero and his friends exploring the world beyond their home of Estard is utterly sprawling.
10. Valkyrie Profile
Developer: tri-Ace
Publisher: Enix
RPGs in the late 90s and early 2000s had to work harder than in generations past to connect with audiences outside of Japan, where the genre had been in high regard for years. Valkyrie Profile offered players a more open-world experience than what they were used to, with stories and characters steeped in Norse mythology. Yet Valkyrie Profile also benefitted from a Japanese influence in its visual tone and character design.
When you combine all these elements and others, it becomes clear why Valkyrie Profile found fans immediately. The game also challenged players with a complex combat system, assigning characters specific actions to create devastating combos.
Valkyrie Profile remains exceptional in every way, with an engaging and expansive story that truly pulls you in. A recent release on the PS5 points to the franchise's longevity, though sadly doesn't get near this peak.
9. Lunar: Silver Star Story Complete
Developer: Game Arts
Publisher: Working Designs
Lunar: Silver Star Story Complete originally saw life on the infamous Sega CD as Lunar: The Silver Star. While both games feature young Alex as the protagonist, going on an incredible adventure with his best friend Luna and a cast of likable characters, this PS1 release is profoundly different from its predecessor. This includes the story, with Complete fully fleshing out Alex and Luna, adding more characters, and building a rich world with sprite graphics and impressive animated cutscenes.
Lunar: Silver Star Story Complete may not feature the flashiest graphics or gameplay among these titles, but it's a perfect execution of what was once old-school but which these days is more regarded as timeless.
The combat system might be simple, but Silver Star Story Complete still provides a formidable challenge in an unforgettable world.
8. Suikoden II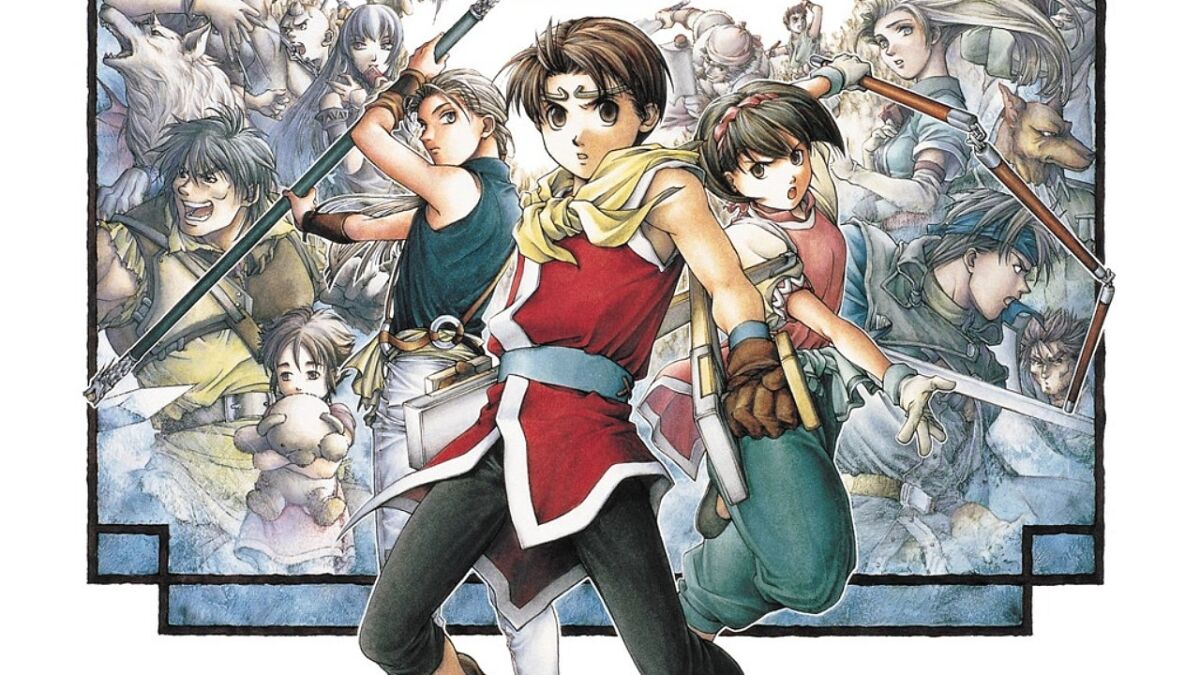 Developer: Konami
Publisher: Konami
The first Suikoden in Konami's efforts to get into the RPG market was good, but far from great. Suikoden II opted to improve on everything that worked for the first game, including the ability to recruit over 100 recruitable characters, while taking advantage of a better understanding of what made the PS1 work.
The end result? A masterpiece that regrettably got a little lost in the shuffle of the late-90s RPG landscape, but still stands among the very best the PS1 has to offer.
Suikoden II is another example of how epic in ambition and execution PlayStation 1 RPGs had already become by 1998. Despite all of this scope and grandeur, Suikoden II doesn't forget to have an intuitive combat system, a seemingly endless array of customization potential, and rounded characters in a wondrous story of warring armies, political struggle, and friendship.
7. Star Ocean: The Second Story
Developer: tri-Ace
Publisher: Sony
Star Ocean: The Second Story proves you can give emotional weight to a gimmick as impressive as 80 potential endings.
Taking the role of Claude Kenni, you embark on an interstellar adventure that suddenly takes on new dimensions when you encounter Rena Lanford, who soon reveals herself to be the other protagonist in the game. The story from there is largely impacted by the interactions you have with those in your party. You can also opt to play from Rena's perspective instead.
With an immersive story and fantastic graphics and sound, Star Ocean: The Second Story also offers a deep library of skills and abilities that you can learn. The real-time combat elements are certain to keep you fighting for your life, as well. Star Ocean: The Second Story is going to be an essential PS1 RPG for those who like to see sci-fi influences in the genre.
6. Chrono Cross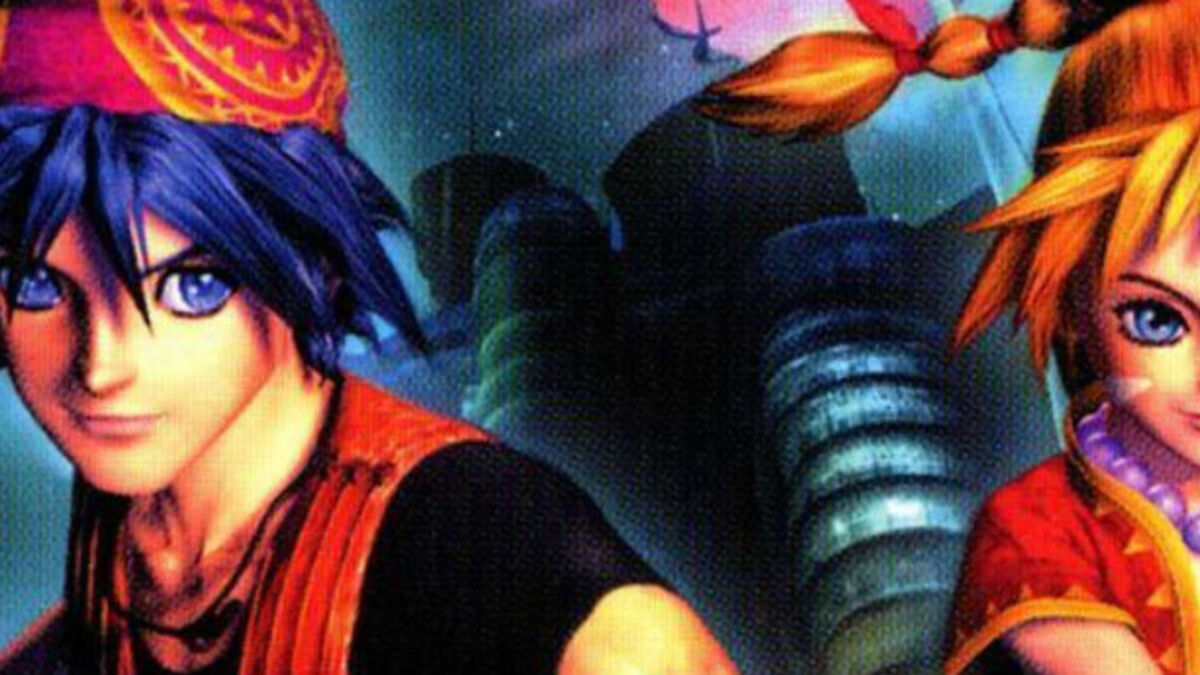 Developer: Square
Publisher: Square
Calling Chrono Cross a sequel to Chrono Trigger is not the full story. While the game has meaningful connections to one of the most beloved RPGs ever made, Chrono Trigger is ultimately a very, very different sort of game.
As the young hero Serge, you will meet dozens of potential friends and allies to recruit in your larger efforts to understand why parallel worlds are suddenly coming into contact with one another. Chrono Cross features one of the deepest rosters of protagonists you've ever seen. Virtually every character you can add to your party stands on their own, with unique backstories and abilities.
Chrono Cross was a bold experiment to try on those who simply wanted a continuation of Chrono Trigger. You won't get that necessarily, but you should nonetheless strap in for a riveting story that transcends space and time.
5. Lunar: Eternal Blue
Developer: Game Arts
Publisher: Working Designs
Like the previous installment Lunar: Eternal Blue was originally released for the Sega CD. And like The Silver Star, Eternal Blue would be dramatically remade and expanded for the 32-bit era in 2000. So much so that we are once again talking about a fundamentally different game experience from what Sega CD players had six years earlier.
The story is set a thousand years after the events of Silver Star Story. While you're mostly going to be playing with new characters in a much, much larger world this second time around, there are some profound connections to the first game that will become apparent as you play on.
Lunar: Eternal Blue isn't quite as well-remembered as Silver Star Story, but it's a larger and arguably much more emotionally powerful story. That's the difference maker between two legitimate classics on the original PlayStation.
4. Final Fantasy VII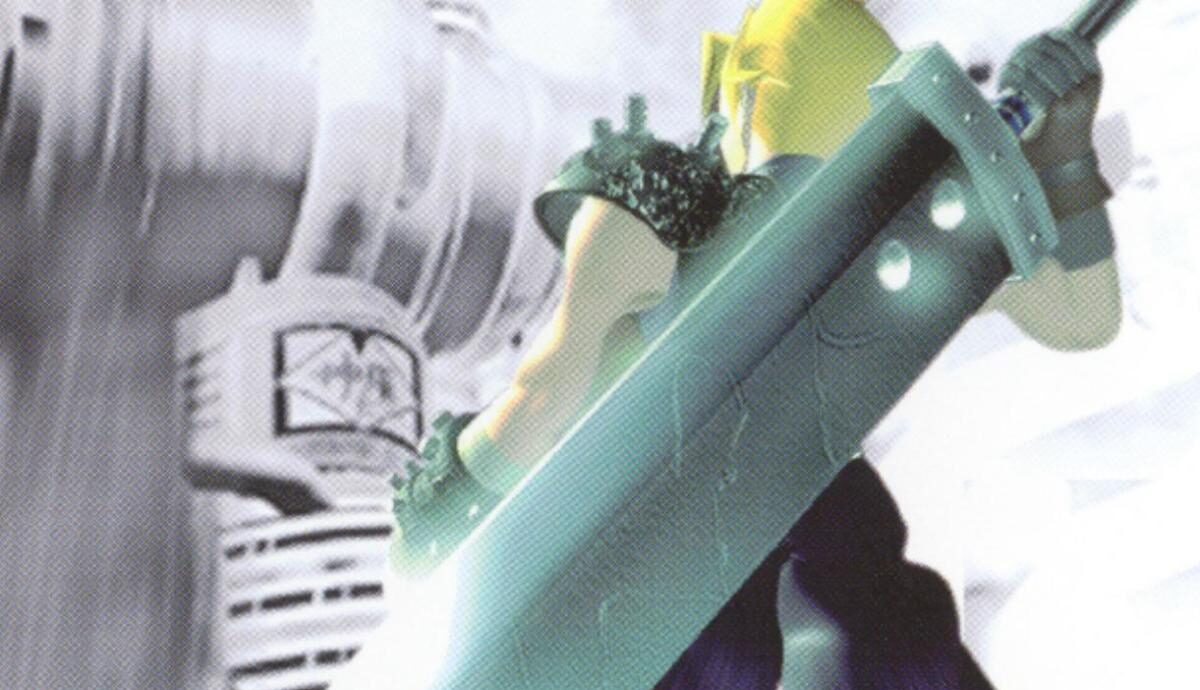 Developer: Square
Publisher: Square
No other game in our look at the best PS1 RPGs of all time has had the impact Final Fantasy VII had when it was released exclusively on the PlayStation over 25 years ago.
The game was a key player in the dominance Sony began to exert over the market, received overwhelming praise from critics and players around the world, and finally popularized the JRPG with western audiences. The story of Cloud Strife discovering the shocking secrets of his origins amidst an environmental apocalypse brought on by god complexes and corporate greed is one of the most beloved in video game history.
All of that aside, the game is also still a masterwork of storytelling, characterization, and fully realizing a massive, almost breathing world. Nothing quite like it had come before, and the game backed all of that, ensuring a classic status it continues to enjoy today, with an RPG experience that was just fun to play, even today, despite a modern retelling.
3. Parasite Eve
Developer: Square
Publisher: Square
In its dazzling and wholly original blending of horror elements and the traditional RPG, Parasite Eve surprised even the most experienced players upon its release.
From its intoxicatingly frightening opening cinematics, Parasite Eve's story takes NYPD officer Aya Brea deep into an investigation in which science collides with the supernatural to put the very soul of humanity defined at risk. The game takes place over 6 days and utilizes RPG mechanics that incorporate equipment like firearms and body armor. Just expect an experience rather different from other major Square releases of the period.
Visually and even atmospherically, Parasite Eve might recall PS1 survival horror classics like Resident Evil, but it's firmly rooted in the traditions of RPGs. When oh when will we get a remaster of one of the best PlayStation games ever made?
2. Final Fantasy IX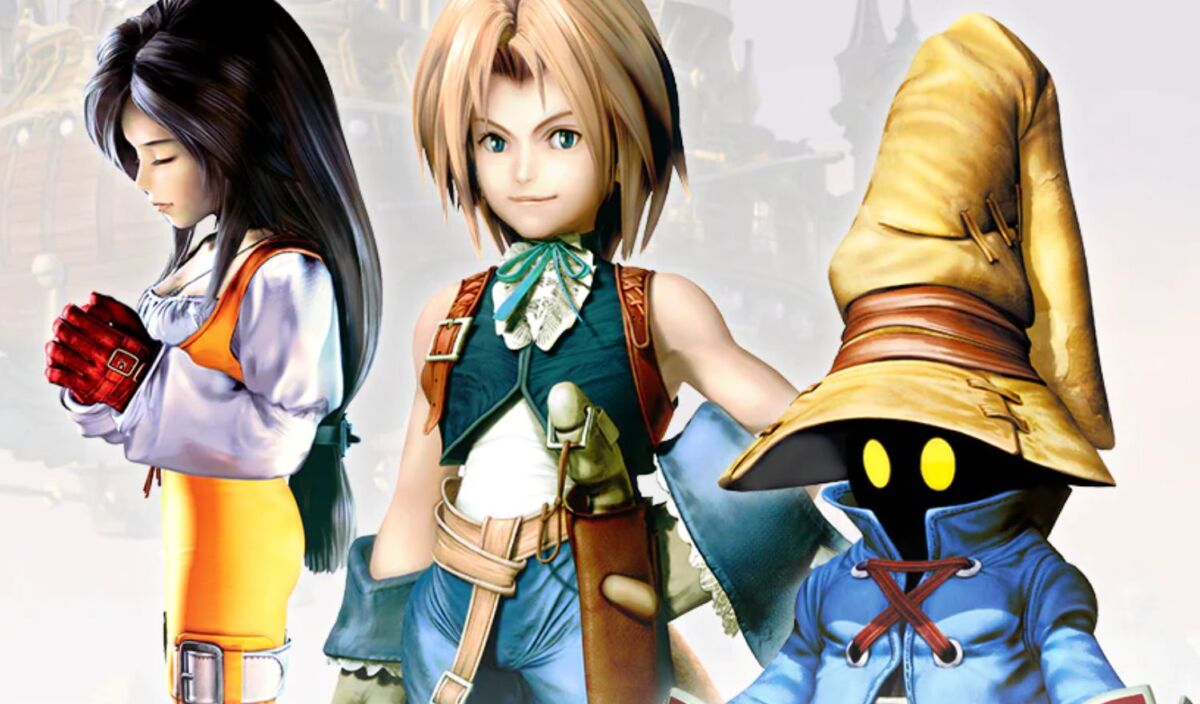 Developer: Square
Publisher: Square
Final Fantasy IX would be the last entry in the franchise for the original PlayStation. An astonishing three-game run that culminates in this extraordinary masterpiece, Final Fantasy IX returned the series to a more medieval-themed setting of kingdoms, princesses, wizards, and magic. Yet the game's larger world is so much more than anything that had come before it.
Final Fantasy IX begins with a young man named Zidane, posing as an actor with a group of thieves who plan to kidnap a Princess named Garnet. Of course, things aren't going to be nearly that simple, with a story that surprises and evolves its characters at a breathtaking pace. The end result is almost overwhelming in its emotional depth, drama, and humor.
Beyond its perfect story and setting, Final Fantasy IX also enjoys a rich class system with expansive character abilities, tons of mini quests, a (supremely fun) card game, and a degree of difficulty that never overextends itself. It doesn't get much better for RPGs on the PS1 than this.
1. Xenogears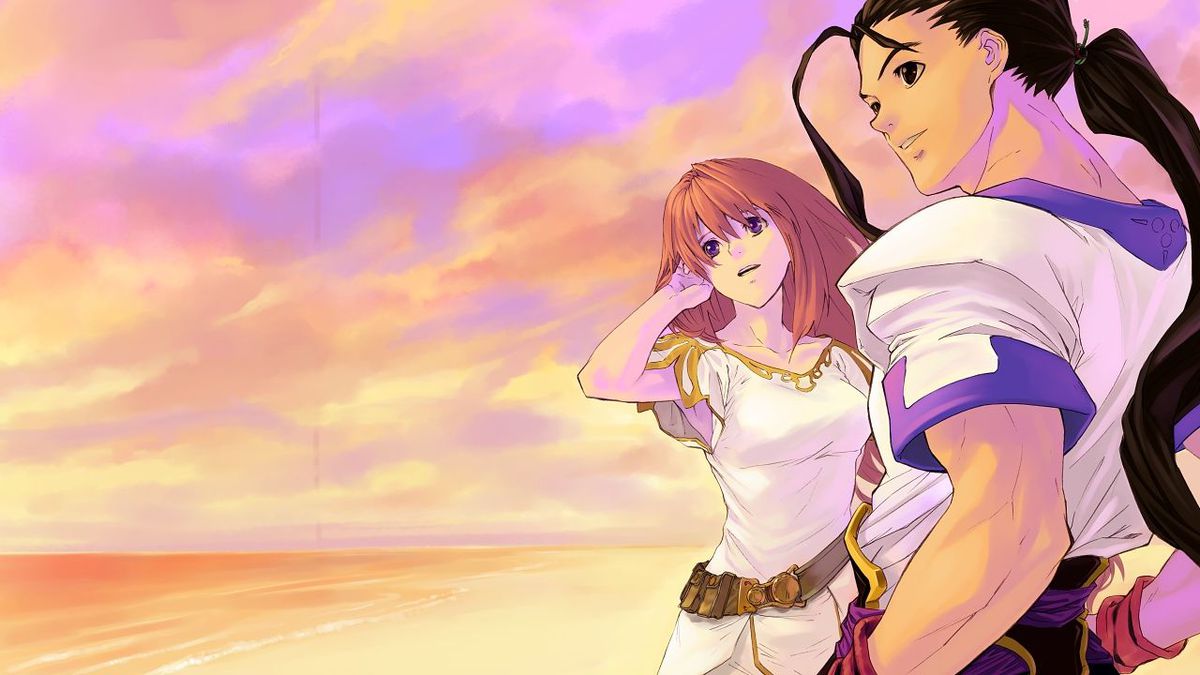 Developer: Square
Publisher: Square
This may be a controversial statement, and we understand that Xenogears can sometimes test your patience with seemingly endless dialog beats, but this remains the best RPG ever released for the PlayStation. This game is a lot, in terms of both the breadth and width of its storytelling, and in the specific context of the weighty ideas it tries to express.
Xenogears starts with a simple story of a child named Fei, who against his wishes finds himself drawn into a nightmarish conflict between two nations. So long has this war gone on, no one can even remember why they are fighting in the first place. Fei will get some answers, meeting a phenomenal cast of characters along the way, as he simultaneously struggles to uncover the secrets of his own past.
You also have an RPG that utilizes both person-to-person combat and battles in the mech suits that figure heavily into this elaborate story. Xenogears is a demanding, almost hellishly difficult game at times, but it's never beyond your reach. Make it a point to find and play this game, if you want to explore an RPG that is truly in a class of its own on the original PlayStation.
READ NEXT: 20 Best Free RPGs You Should Check Out
Some of the coverage you find on Cultured Vultures contains affiliate links, which provide us with small commissions based on purchases made from visiting our site. We cover gaming news, movie reviews, wrestling and much more.