Where do you even begin with PlayStation 1 emulators? If you don't know, an emulator is designed to emulate or imitate a video game console. This is almost certainly your best bet if you want to play older consoles and games.
You want to relive the glory days of the first PlayStation console. You want to be able to play such PS1 classics as Crash Bandicoot: Warped, Metal Gear Solid, Final Fantasy VII, Street Fighter Alpha 3, and so on. We totally get it. Unfortunately, you've also been to eBay, and you know a lot of retro games are going for hundreds of dollars, if not more. Short of meeting an eccentric millionaire willing to finance your nostalgia, what can you do?
This is where emulation proves invaluable. An emulator is easier than ever to run on your PC, and we've even got the best PS1 emulators out there to download. Let's take a closer look at your options.
The Best PS1 Emulators
7. BizHawk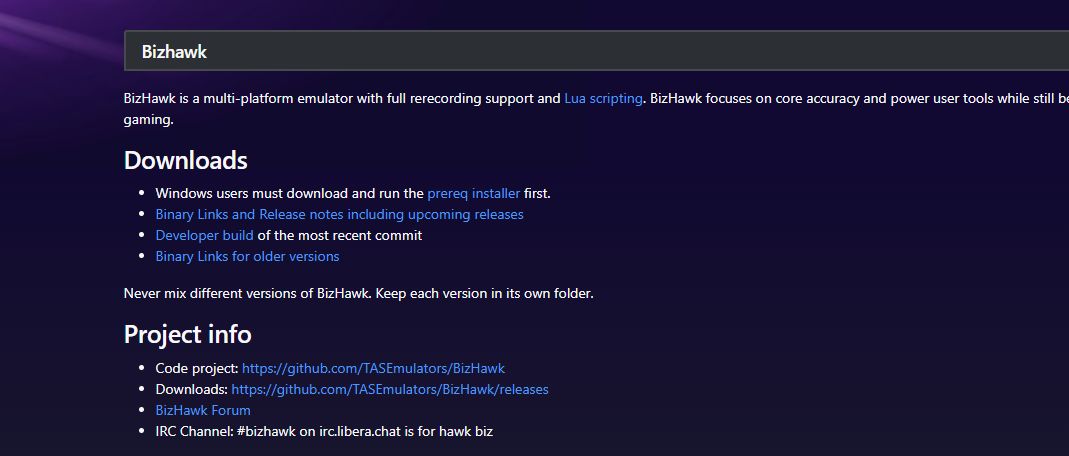 Type:Open Source
Available for: Windows, Linux
Utilizing save state options and the ability to manipulate the frame rate itself, BizHawk has been lauded by gamers for being a great PS1 emulator in the speedrun community. While the emphasis on this particular emulator clearly leans into those looking for the best in TAS (Tool Assisted Speedruns) production, this is a multi-console emulator. Meaning you can easily emulate your favorite PS1 games, but you may find that BizHawk is great for your other emulation needs.
Sega Saturn, PlayStation 1, NES, and even the Nintendo 64 are just a few of the platforms supported by BizHawk. It may be a little too sparse for serious emulation freaks, but its lightweight design and ease-of-use can make up for that for anyone who's looking for a relatively easy to use PS1 emulator.
6. XEBRA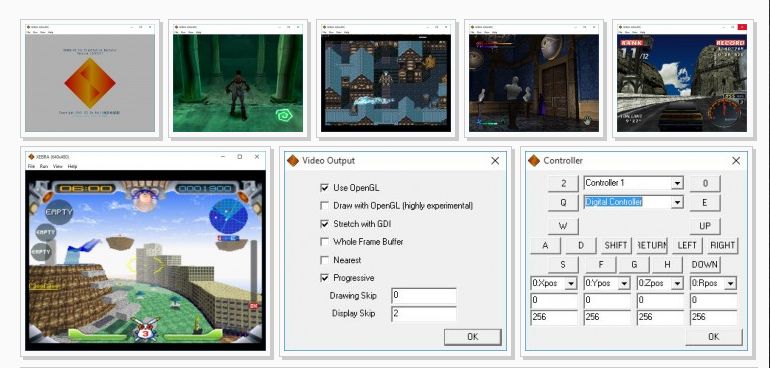 Type: Closed Source
Available for: Windows, Android
There's a lot to like about this exceptional, lightweight PS1 emulator. This would be another solid choice for those who are new to emulating PS1 or anything else, and want something that will keep this in mind. Setting up XEBRA takes hardly any time at all.
Everything about XEBRA seems designed around two things. The first is to be as straightforward as possible. The second is to offer the most accurate PS1 experience to be found anywhere. This is also the only emulator currently out there that can emulate the PocketStation (remember that thing?). Not everyone needs to play Dokodemo Hamster 2 or Hello Kitty: White Present, but it's nice to know we can if the desire to do so ever arises.
5. Mednafen
Type:Open Source
Available for: Windows, Linux
What does Mednafen mean exactly? Apparently it's an acronym for My Emulator Doesn't Need A Frickin' Excellent Name. Cute, but how well does this emulator deliver your PS1 experience? You don't need to worry. Mednafen is considered one of the best emulators out there for a variety of reasons. You can start with the impressive range of consoles Mednafen supports. The PlayStation 1 is obviously what we're here for, but that's only the beginning of what Mednafen can do.
However, it should be said that Mednafen is not the most user-friendly emulator we're covering. This is mainly true for first-time users or those inexperienced with emulation. You still can't deny its range and accuracy, which in particular is one of this emulator's strongest features.
4. ePSXe
Type: Closed Source
Available for: Windows, Linux, Android
For accuracy and so many strengths, the ePSXe is truly a wonder. One of the oldest emulators we've covered that's still in use today, the ePSXe runs games that no other emulator could in its day. It still has a strong track record for delivering a comprehensive and immersive emulation experience, although the fact that it runs on plugins is considered a downside by some.
The ePSXe has years of reliability behind it, and you don't have to worry about using BIOs to run anything. You can run this emulator on your smartphone, as well. This paid emulator is a strong choice for anyone who needs something that runs well on older hardware.
3. PCSX Reloaded
Type: Open Source
Available for: Windows, Linux, macOS
The PCSX Reloaded, a follow-up to one of the early PS1 emulators, is an interesting case. Remember the PlayStation Classic, Sony's pitiful and thoroughly mediocre attempt to cash in on the success of the Nintendo Classic Mini and Super NES Classic Edition? While the release was criticized for its shoddy quality and poor selection of games, the emulator it ran on was perfectly fine.
The fact that this is an open-source emulator means you can actually modify a PS1 Classic with nothing more elaborate than a flash drive. If you don't want to go that route, you're still talking about an excellent dedicated PS1 emulator. PCSX Reloaded is a breeze to configure, can work with your DualShock controller, and is more than suited to your emulation needs.
2. RetroArch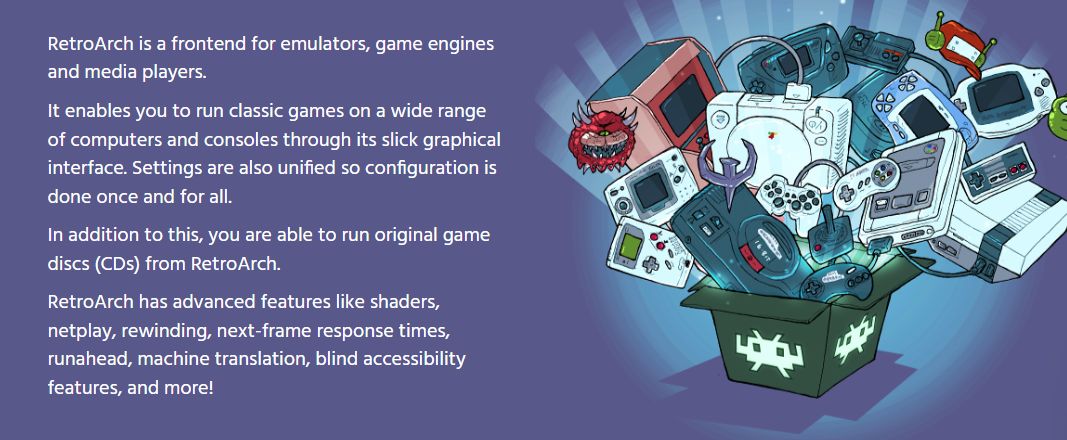 Type: Open Source
Available for: Windows macOS, Linux, Android, iOS, Raspberry Pi, FreeBSD
You may think it's unfair to include RetroArch, since it's not specifically an emulator. It's actually a frontend that can be used for emulation, game engines, and even media players. This collection of programs, better known as "cores", will let you play any PlayStation games you might want. However, there's quite a bit more RetroArch is capable of if your interests ever happen to branch beyond reliving the glory days of the PlayStation 1.
Input lag isn't going to be a problem with RetroArch. An inexperienced user may find all of this to be a bit overwhelming, but it's worth getting around the sometimes-difficult setup and configuration processes, if you want one of the strongest overall emulation experiences available.
1. DuckStation
Type: Open Source
Available for: Windows, Linux, macOS, Android, Xbox One
Looking for a way to enjoy the greatest PS1 games on your Xbox One? This is just one of the platforms which supports this free and open-sourced PlayStation 1 emulator. Fully-featured and capable of supporting a variety of essential settings, many consider the DuckStation to be the very best PS1 emulator currently available. It's certainly one of the best places to start.
With an option to upscale your games to 8K, the DuckStation does require BIOS. This can be a little challenging for newcomers, but the emulator is so straightforward in its design and execution, you'll be just fine with a modicum of research. The GUI is particularly impressive here, and we love the little touches like DuckStation saving your game when you quit.
READ NEXT: 20 Best PS2 Games of All Time
Some of the coverage you find on Cultured Vultures contains affiliate links, which provide us with small commissions based on purchases made from visiting our site. We cover gaming news, movie reviews, wrestling and much more.