The isekai genre got off to a rough beginning due to most anime starting to follow a stereotype of overpowered characters transported to another world. Since then, the category has diversified tenfold, and now it possesses anime like Sword Art Online and Drifters which actually have a well-rounded plot behind them.
But with so many anime now populating the isekai tag, it's hard to know which one's truly worth your while. And for that reason, we've compiled a listicle of the best isekai anime that definitely deserve your attention.
The Best Isekai Anime
15. The Saga of Tanya the Evil
The Saga of Tanya the Evil doesn't joke around with its cold-hearted protagonist and military fantasy setting, both of which are an enjoyable combination when looking for a great isekai anime to watch. An atheist salaryman is reincarnated by God (or Being X) as an orphan girl in a pre-World War 1 era. He's told that if he dies an unnatural death, he'll break the cycle of reincarnation and be sent to Hell.
So he (or rather Tanya) now joins the military's Mage Corps and hopes to ascend the ranks quickly so she'd never have to fight on the battlefield again. With no sacrifice seeming too dire, and nothing coming before her survival, Tanya's dark crusade is one that'll go down in the best isekai anime history books.
14. High School DxD
After being tragically killed while on a date by the person who he was on a date with, misfit Issei Hyodo is reincarnated as a devil by the mysterious Rias Gremory. As Issei tries to get the gist of his new abilities, the once invisible existence of angels, fallen angels, and devils, starts to pull him into a saga that'll be as humorous as it is unforgettable.
High School DxD is pretty popular among the all-time harem isekai greats. Its hilarious comedy, punchy animation, and boisterous characters (including the very loveable Rias) make it an easy pick to include in our list of the best isekai anime that you need to watch.
13. The Rising of the Shield Hero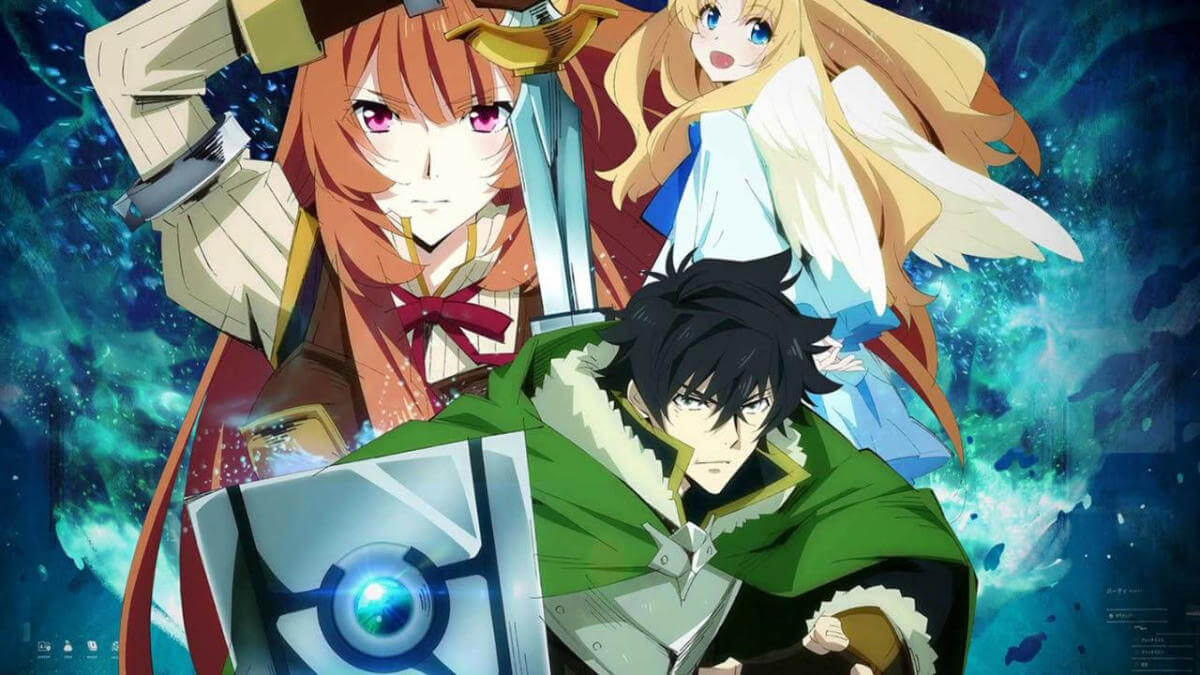 When it comes to isekai anime, this one's a bit different. The Rising of the Shield Hero gets off to a very dark start for an anime in general, with the protagonist being accused of heinous crimes only days after he's summoned to a parallel world to help defeat demons. Naofumi Iwatani's life unexpectedly turns for the worse when he's named the Legendary Shield Hero.
With The Shield being regarded as a useless weapon, Naofumi is subjected to undeserved criticism, which already adds to the pile of false accusations. If watching the traditional harem comedy isekai isn't your forte, then The Rising of the Shield Hero makes a great change of pace.
12. The Devil Is a Part-Timer!
Satoshi Wagahara's The Devil Is a Part-Timer! sizes up pretty well against more established isekai like Overlord and Sword Art Online. Particularly because the anime's comedy tends to misdirect watchers, and then when you're off guard, it baffles you with amazing fights that you wouldn't have ever expected.
When Demon Lord Satan is forced out of the world of Ente Isla by the hero Emilia, he retreats through a portal that opens up in Tokyo. Surprisingly, Satan is now trapped with his generals in Tokyo, and as there's not enough magic around, they're all weak as well. As such, Sado Mao (Satan), starts working part-time in a food restaurant called MgRonald's.
11. Cautious Hero: The Hero Is Overpowered But Overly Cautious
Ever get mad at isekai protagonists going headfirst into battles without any strategy? Well, Seiya Ryuuguuin is a hero who's the embodiment of the word cautious. When the Goddess Ristarte summons Seiya to help save the world of Gaeabrande, she's dumbfounded when she learns that Seiya is overly cautious at absolutely everything he does, no matter how trivial.
Cautious Hero is an interesting take on the isekai genre as where the pretense of being so nitty-gritty at everything sounds annoying, the anime beautifully mellows that out with its stellar comedy.
10. The Misfit of Demon King Academy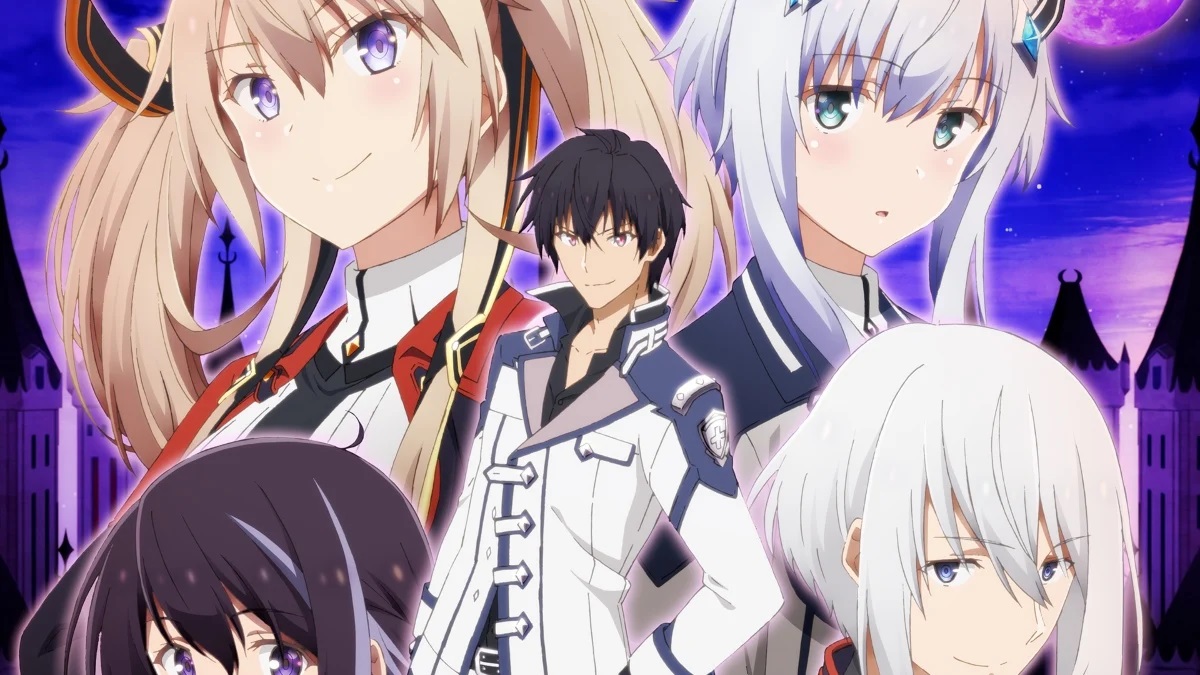 2000 years after the Demon Lord Anos Voldigoad and the Human Hero Kanon ended the war between their races, Anos reincarnates in a modern age as a teenager. He's shocked to learn that the demon society has succumbed to discrimination between purebred Demons and hybrids. Vowing to restore his race to its earlier glory, Anos enrolls in the Demon King Academy and starts making changes one after the other.
The Misfit of Demon King Academy is what you'd expect from a typical isekai with an overpowered protagonist, but due to its shocking plot twists, and amazing animation, it's definitely one to keep your eye on.
9. KonoSuba: God's Blessing On This Wonderful World!
After dying due to shock after mistaking a tractor for a speeding truck when trying to protect his classmate, Kazuma Sato's summoned by the Goddess Aqua to the Heaven realm. Kazuma is later transported to a fantasy world, but instead of choosing an ability he was offered, he chooses Aqua to accompany him instead. Aqua, though, turns out to be pretty weak, and so begins our ditzy party's journey to defeat the Demon King.
KonoSuba has plenty of seasons and a couple of movies available, and that wouldn't have been the case if it was your run-of-the-mill isekai, so do try out this unique anime when you can.
8. Re: Zero – Starting Life In Another World
Re: Zero sees Subaru Natsuki being teleported into a medieval fantasy setting that couldn't be more breathtaking. And yes, Subaru doesn't die before coming here, so Re: Zero avoids the general isekai transportation cliche, but as Subaru proceeds through his first day in this wonderland, he's killed by an unknown assailant. But he quickly notices his day has started all over again.
Re: Zero shows Subaru trying to survive day after day, and even if he were to die, he's looped back to the nearest checkpoint of sorts. The anime feels like a breeze of freshness as seeing multiple ways how one single day could play out and alter everything you know, couldn't be any more intriguing to watch, so Re: Zero is an anime we highly recommend for isekai fans.
7. Drifters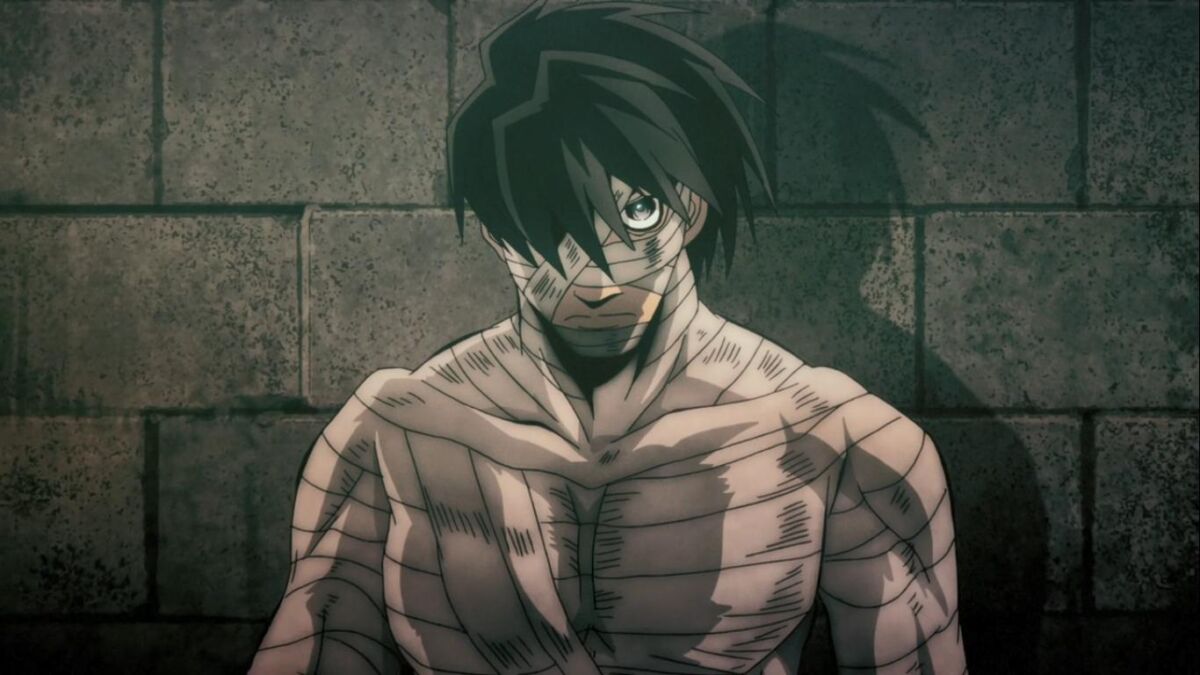 Shimazu Toyohisa is mortally wounded during an all-out raging war, but instead of dying, Toyohisa finds himself in front of a mysterious man. Suddenly, Toyohisa is sucked into a door nearby and gets transported into a completely new world. This one, though, isn't that far-fetched from his previous life as he's now seemingly a member of the "Drifter" race on this planet. Drifters, people who are great warriors of folklore, must fight against the evil "Ends" who hope to annihilate them.
Kouta Hirano has made one hell of a story, especially due to it taking a historical fantasy setting rather than the usual flashy route. Make sure to drift on by and check out Drifters as it's one of the best isekai anime available to stream right now.
6. Mushoku Tensei: Jobless Reincarnation
Rudeus Greyrat was born into the powerful Greyrat family, but that's actually not where his life started. He used to be a hopeless shut-in who died tragically at the hands of the infamous Truck-Kun. Now being reincarnated in this epic fantasy world, he's regarded as a magic-wielding child prodigy. With his memories intact and amazing powers finally at his disposal, Rudeus vows to redeem all those years of despair by living his life to the fullest this time around.
The anime has lots of action sequences, flabbergasting visuals, and an engaging story that just doesn't let you avert your eyes, and due to all these stellar strong points, do bookmark Mushoku Tensei when building your isekai watchlist.
5. How Not to Summon a Demon Lord
Hardcore gamer Takuma Sakamoto is the Demon Lord Diablo in Cross Reverie. Rem and Shera hope to enslave Diablo, so when they summon him, Takuma's consciousness gets transported into Diablo as well. Luckily, the enslavement spell backfires which causes Rem and Shera to become Takuma's servants. With him now becoming one with Diablo, Takuma ventures across the lands of Cross Reverie and spreads his name as the greatest Demon Lord there is.
The boisterous nature of Diablo pairs up superbly with Rem and Shera's high spirits, so it's always amusing to watch what this trio of misfits will get themselves into next. How Not to Summon a Demon Lord's animation is top-notch too, and fortunately, there's no shortage of fight scenes to prove how right that statement truly is.
4. That Time I Got Reincarnated As A Slime
Okay, so, That Time I Got Reincarnated As A Slime pretty much follows the same isekai pattern of getting stabbed and being transported into another world. But what makes Reincarnated As A Slime stand out in this best isekai anime list is the fact that its fantasy setting is actually built on solid lore that just doesn't stop innovating.
After being reincarnated as a slime, Satoru is able to mimic any and every thing or person around him. Besides that though, he's unbelievably strong. Imagine the wonders you'll see in the anime when a ball of mucus is the most powerful being around.
3. No Game, No Life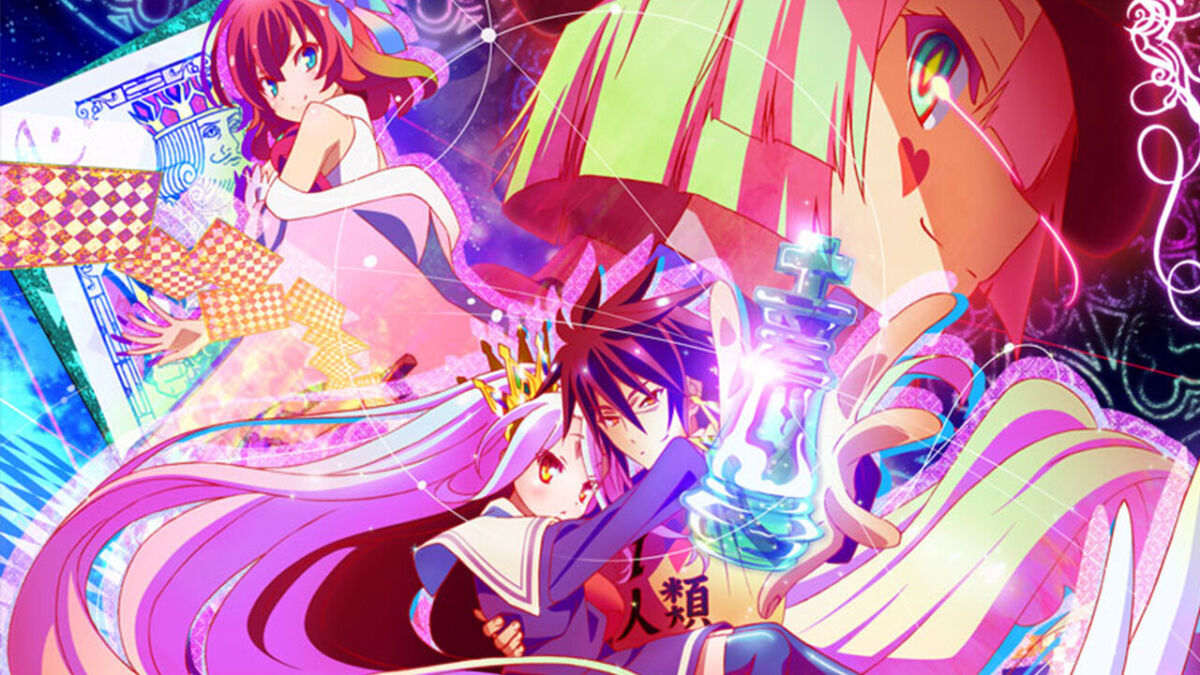 Sora and Shiro are siblings, but they're also Team Blank, an undefeated pair in the online gaming world. When they happen to beat Tet, a god from a different world, in chess, they're seemingly given the chance to live in a world full of games. Accepting it as a joke, Sora and Shiro are blown away when they're swept into such a planet.
The anime protagonists are quite cunning, and that leads to battles consisting of more psychological warfare than the casual superpowered brawls expected of isekais. No Game, No Life may only have 12 episodes, but they are more than enough to suffice for an epic adventure worth diving into.
2. Overlord
Overlord's credited as one of the earliest anime to dawn the isekai label, so it's fitting to mention a pioneer of the genre in this list. When the hit VR game YGGDRASIL's servers shut down, instead of being logged out, Suzuki Satoru becomes trapped in its dark fantasy reality as his skeleton character Momonga. But luckily, he's the strongest player in the whole game.
After fully embracing himself now as Momonga, he sets out to explore the uncharted territories of YGGDRASIL to conquer them all. Kugane Maruyama's Overlord is an amazing journey from start to finish with its comedic yet solid plotline, so it's an easy recommendation in our top picks for unforgettable isekai anime you should totally watch.
1. Sword Art Online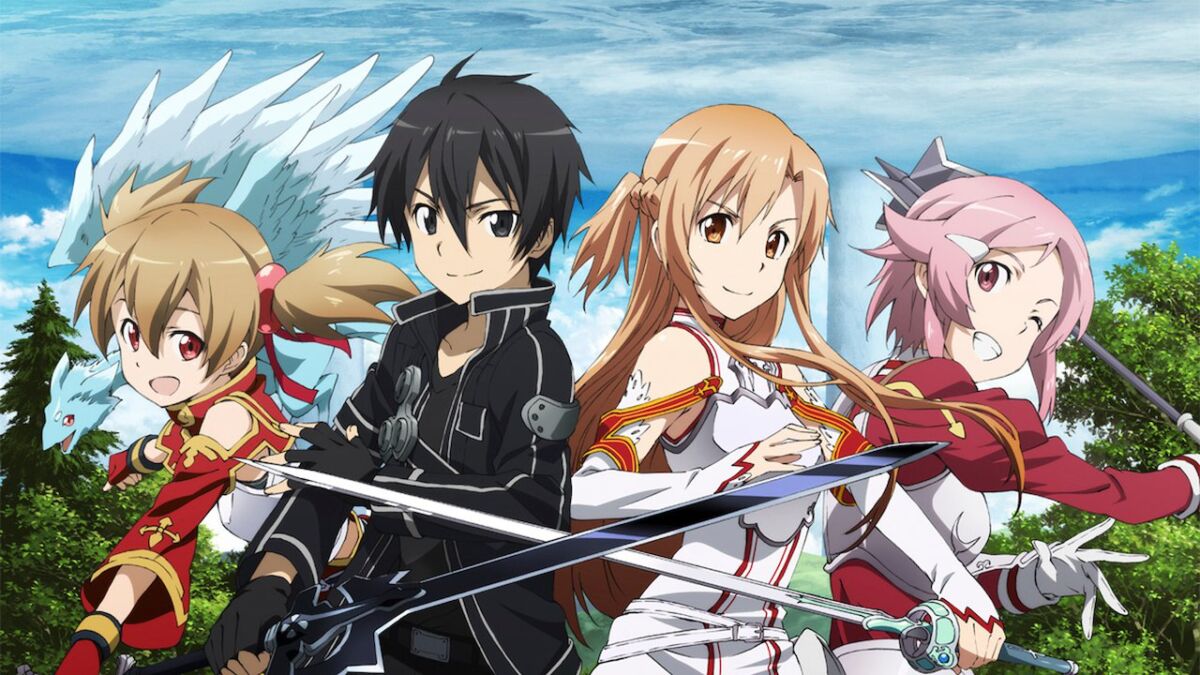 Some good news, no one dies and gets transported into a fantasy land in this one. Instead, Kazuto "Kirito" Kirigaya is among the lucky few who get a copy of the new VR game Aincrad—or is he. As it turns out, the mad scientist who created the game has locked all the test players' subconsciousness inside Aincrad, and now they must all learn to survive the treacherous hardship of their new reality.
Like Overlord, Sword Art Online is one of the oldest members of the isekai genre. And not only that, but SAO is widely praised by many as their favorite isekai. Kirito's a really smart protagonist and he's shown to tackle every problem he encounters in Aincrad with a thought out plan, and as the story progresses, Kirito who was previously under-leveled, becomes one of the strongest players in the game.
Sword Art Online's pacing is very fun, and its dark-toned visuals will certainly soothe your eyes, and for us, that's something that truly defines what an isekai truly is. For that reason, Sword Art Online places first in our list of the best isekai anime streaming right now.
READ NEXT: 10 Anime Like Hunter X Hunter You Should Watch
Some of the coverage you find on Cultured Vultures contains affiliate links, which provide us with small commissions based on purchases made from visiting our site. We cover gaming news, movie reviews, wrestling and much more.