Of all the experiences gaming has to offer, there's nothing quite like a dating sim game. Sure, it's different from collecting Pokémon or exploring dungeons, but it's a nice change of pace if you're looking for an interesting story-based experience that'll set your heart ablaze.
While most dating sims are associated with anime-like visual novels, more titles have emerged over the years that put an interesting spin on the genre. So if you're looking for some unique narrative-driven experiences where you'll meet all sorts of interesting characters, then have we got a treat for you. Here's a list of the best dating sim games that will have you falling in love all over again.
The Best Dating Sims
15. I Love You, Colonel Sanders!
Developer: Psyop
Publisher: KFC
Ever wanted to date Colonel Sanders? Well, now you can. In I Love You, Colonel Sanders!, players will attempt to romance Colonel Sanders, who's also their classmate, as they attend a prestigious culinary school.
You'll meet plenty of quirky characters (including a corgi) in this surreal anime-like visual novel centered around the KFC mascot. In order to win the heart of the Colonel, you'll have to impress him with your cooking knowledge and abilities.
So get ready to put your cooking skills to the test in this finger-licking-good parody of the dating sim genre.
14. Best Friend Forever
Developer: Starcolt
Publisher: Alliance Games
In this unique spin on the dating sim genre, players will arrive at the town of Rainbow Bay, where they'll adopt a dog to care for and mingle with other fellow pet owners.
Best Friend Forever allows you to take care of your dog and improve their skills by scheduling several different tasks throughout the days. You can groom and feed your dog to raise their stats as well.
The game also lets players date whoever they want, which is just great. So if you're looking for a dating sim filled with characters that are just as passionate about animals as you are, then you can't go wrong with Best Friend Forever.
You can currently play a demo of it on Steam for free.
13. Helltaker
Developer: vanripper
Publisher: vanripper
Take control of the titular Helltaker and journey through the depths of Hell as you solve a series of puzzles and meet several demon girls to add to your ever-growing harem. Sounds fun, right?
Helltaker features a pretty out-there concept, but it's definitely worth playing for anyone who's interested in fun puzzle games. The puzzles take place on a grid where players have to maneuver Helltaker across the stage by avoiding traps and collecting keys in order to reach the demon girl within a certain number of moves.
At the end of each stage, the player has the chance to recruit a demon girl by answering their questions correctly. But be careful, though: the wrong answer could get you killed.
12. Table Manners
Developer: Echo Chamber Games
Publisher: Curve Digital
Table Manners is a hysterical VR game where players try to make a good first impression as they interact with all sorts of objects during a dinner date.
You'll find yourself struggling to perform the simplest tasks, like picking up objects or pouring a drink to the person in front of you. It almost works as some sort of metaphor for the sense of nervousness that one might feel in such a nerve-racking situation.
There's no shortage of awkward situations, but that's all part of the fun. Seeing your date's bewildered reactions at the sight of you trying to pick up a fork is as hilarious as it sounds. So if you're looking for a fun physics-based game to wreak havoc on, then Table Manners is just what you need.
11. Speed Dating for Ghosts
Developer: Copychaser Games
Publisher: Copychaser Games
Looking for companionship in the afterlife? Speed Dating for Ghosts lets you interact with different ghosts as they tell you their (former) life's story in a series of speed dates.
As you get to know three of them at a time through some brief initial encounters, you'll be able to choose which one of them you want to take out on a date, which is where the game gets even more interesting.
The dates in Speed Dating for Ghosts range from haunting sprees to helping other ghosts come to terms with their own death, which is some pretty heavy stuff that you wouldn't expect by looking at the game's simple yet charming aesthetic.
10. Dream Daddy
Developer: Game Grumps
Publisher: Game Grumps
Ever fantasized about meeting some single dads? Well, look no further. Dream Daddy puts you in the role of a single dad who moves to a new town with his teenage daughter and meets a whole slew of dateable dads.
Customize your dadsona and interact with different types of unique dads, all with their own distinctive looks and personalities. From the Victorian era-obsessed goth dad to the more professional teacher dad, you can't go wrong with any of these potential partners.
Featuring several sidequests, minigames, and even voice work from members of the Game Grumps web series, Dream Daddy is sure to entertain any player who's interested in trying out the dating sim genre.
9. Sakura Wars
Developer: Red Company/Sega
Publisher: Sega
Originally released in 1996, Sakura Wars features a mix of tactical role-playing mechanics with some visual novel dating sim elements to provide its own distinct experience.
There are two main gameplay modes in Sakura Wars. One is an adventure mode that allows players to interact with other characters and earn their trust, which will come into play as their relationships change throughout the game. The other is a battle mode that places the player in a grid where they'll fight against demons with the use of mech suits.
With engaging mechanics, an interesting story, and memorable characters, it's no wonder why the Sakura Wars series is still around to this day.
8. Catherine: Full Body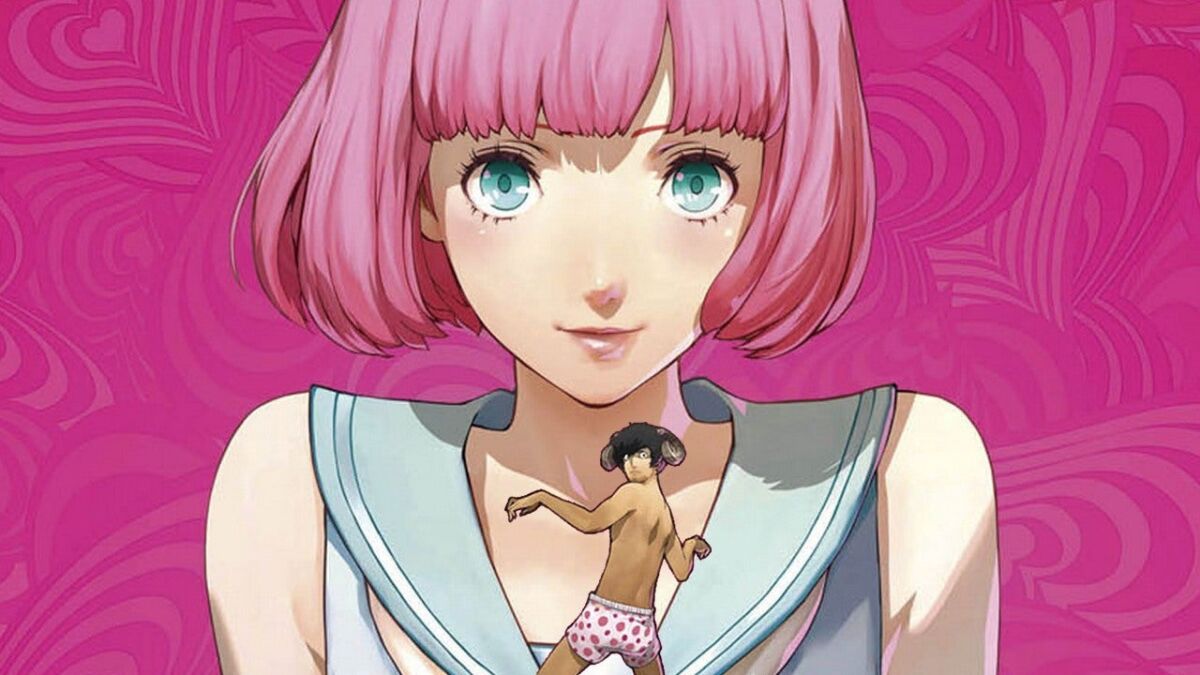 Developer: Atlus
Publisher: Sega
Made by the same studio behind the Persona games, Catherine: Full Body features many thought-provoking themes that are sure to pique any players' interest.
The game revolves around Vincent, a 32-year-old engineer who gets involved with multiple women. The game is divided into two sections: a puzzle game where the player has to reach the top of the stage by manipulating blocks in order to advance, and a section where players spend time at a bar where they'll be able to text, talk to customers, and get drunk.
Catherine: Full Body also features a brand new character to make things even more interesting as Vincent tries to decide which one of three women, if any of them, would be the right match for him.
7. Florence
Developer: Mountains
Publisher: Annapurna Interactive
Florence presents a beautiful yet simple story about love through some easy-to-understand mechanics that evoke all of the ups and downs that come with any serious relationship.
The story follows Florence, a 20-something-year-old woman who's searching for her place in the world. She comes across a musician named Krish as he plays his cello in the park, and the sparks begin to fly.
Florence is a profound experience that explores themes regarding love, life, and self-actualization. So if any of this sounds interesting to you, then you won't be disappointed.
6. Arcade Spirits
Developer: Fiction Factory Games
Publisher: PQube Limited
Set in the year 20XX, an alternate timeline where the video game crash of '83 never happened, Arcade Spirits presents a reality where arcades still reign supreme as the go-to spot for gaming.
Players will be able to create their own customizable character and start working at Funplex: a popular arcade filled with all sorts of quirky characters. Interactions can range from platonic encounters to more intimate relationships as you get to know the staff members and customers who visit the arcade.
Arcade Spirits is a fun romantic comedy that serves as a love letter to all things video games, and it's sure to leave players grinning from beginning to end.
5. Emily Is Away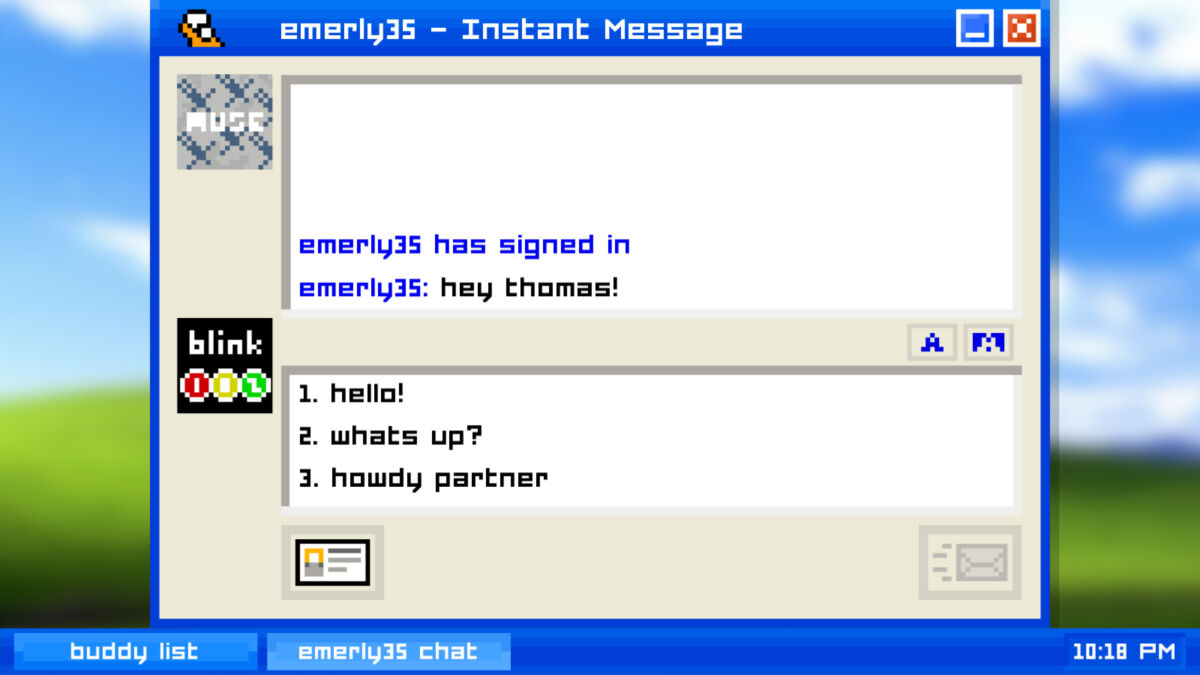 Developer: Kyle Seeley
Publisher: Kyle Seeley
Emily Is Away features an early 2000s aesthetic that'll have anyone reminiscing on those simpler times. Although the game is somewhat linear, the player is constantly presented with several dialogue choices as they attempt to connect with the elusive Emily.
The art direction is pretty accurate in how it manages to capture all of the little details of the time. It's sort of like a look at your own little time capsule, filled with all of the awkward conversations from your instant messaging days.
If you're after a quick trip to the past, Emily is Away is sure to provide plenty of 2000s nostalgia.
4. Persona 4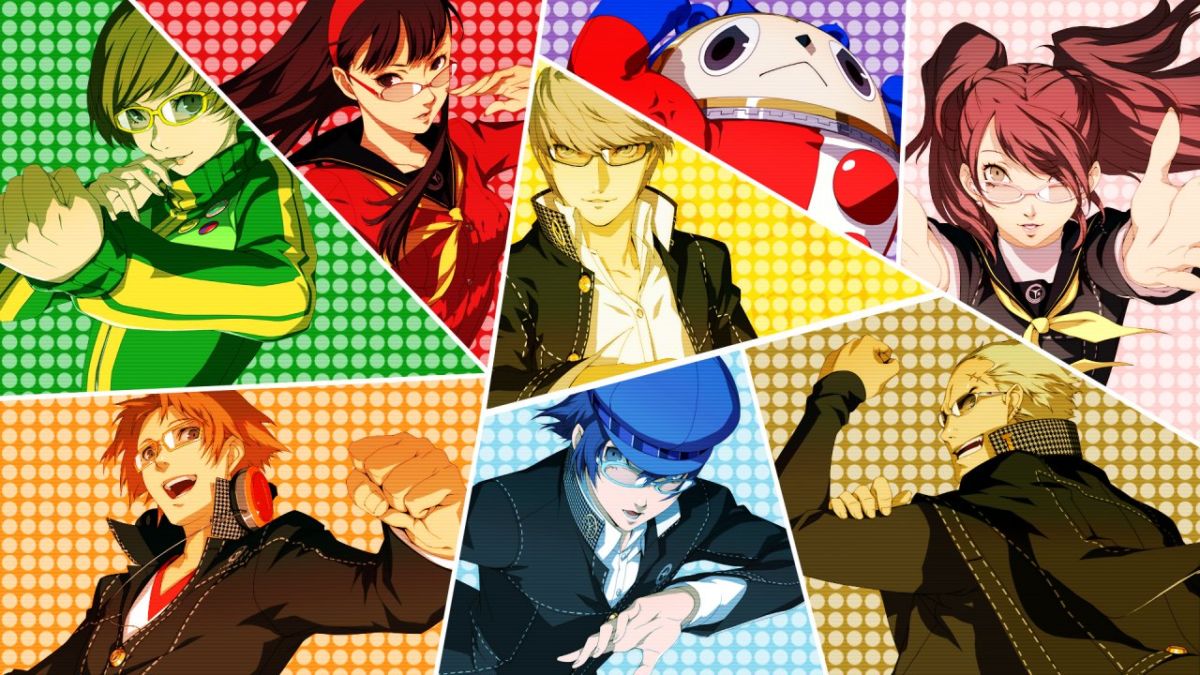 Developer: Atlus
Publisher: Sega
The Persona series is known for its blend of stylized turn-based RPG action mixed with life sim elements to create a unique gaming experience. The game revolves around using all sorts of creatures (or personas) as you battle against supernatural forces.
While you can't go wrong with any of the games from the series, Persona 4 features a memorable collection of characters that have become iconic with the series. Throughout the game, you'll be able to spend your time getting to know your comrades and strengthening your bonds, which will allow your character to acquire even more abilities that would prove useful in battle.
Persona 4 is a fantastic game that's sure to capture anyone's attention with its engrossing story, lovable characters, and insanely catchy soundtrack.
3. Monster Prom
Developer: Beautiful Glitch
Publisher: Those Awesome Guys
In Monster Prom, players have three weeks to find a date for the upcoming prom. The school is made up of all sorts of iconic monster archetypes, all with their own unique personalities.
The game also features a variety of different situations depending on the choices you make throughout the game, which add up to over 1000 specific scenarios. With its distinctive art style, witty dialogue, and memorable characters, Monster Prom is bound to engross anybody looking to relive those high school days.
And with every romanceable character available as a potential prom date, you won't miss out on any interactions with your classmates, regardless of the gender or sexual orientation of your character — which is a huge plus.
2. Hatoful Boyfriend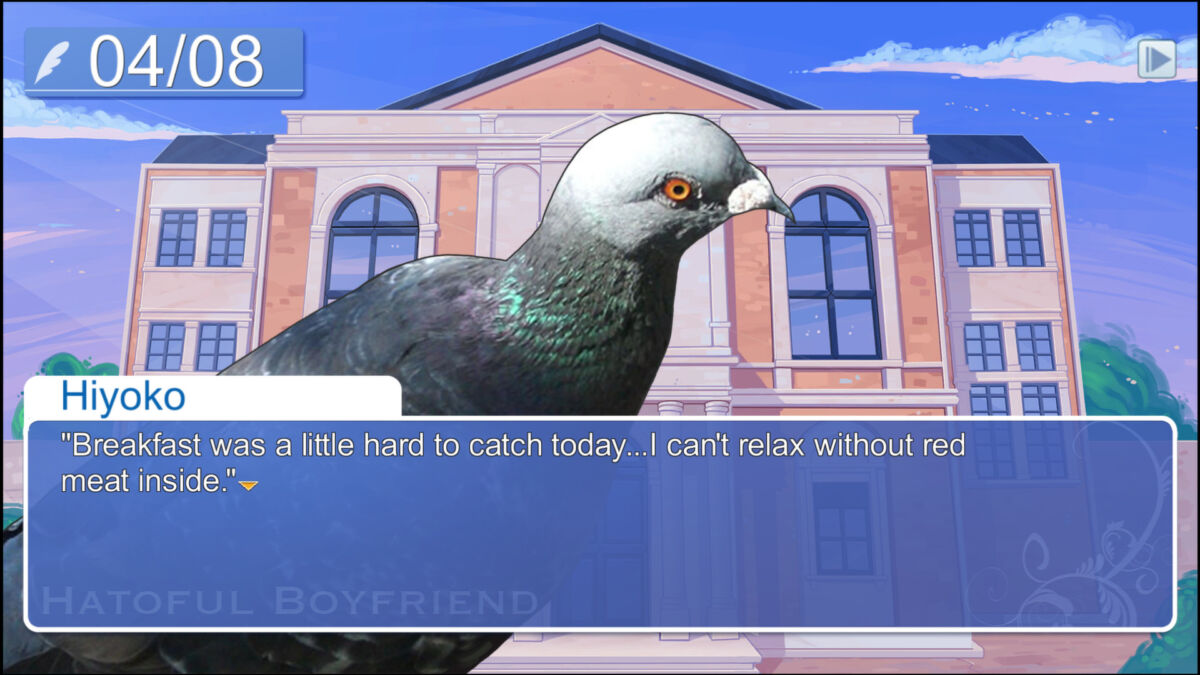 Developer: Mediatonic, Hato Moa, The Irregular Corporation
Publisher: Devolver Digital
The dating sim genre is already pretty surreal in its own right, but Hatoful Boyfriend manages to find new ways to surprise us all over again with its bizarre concept: you can date pigeons.
As you attend the prestigious St. PigeoNation's Institute, a school for gifted birds, you'll find yourself encountering all sorts of dateable pigeons. The characters are represented by a jarring realistic image of each bird, which adds to the hilarious yet surreal nature of the game.
While a single playthrough shouldn't take that long, the game has plenty of romanceable characters, alternate endings, and intriguing secrets that will reward players for multiple playthroughs.
1. Doki Doki Literature Club!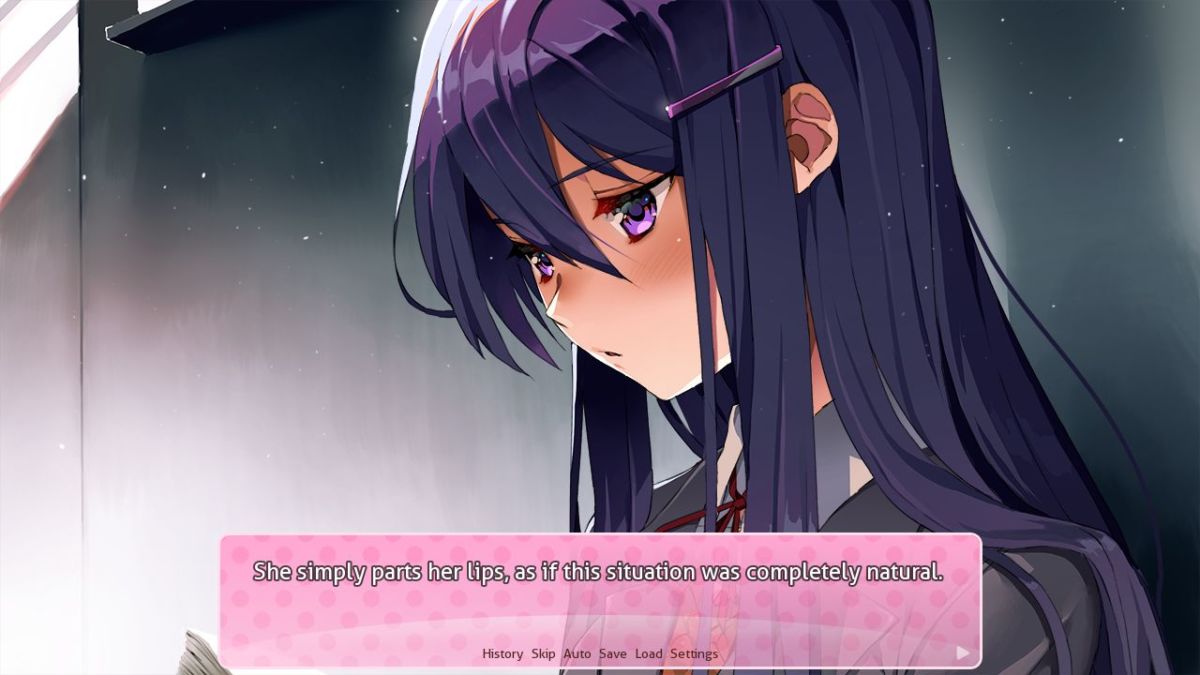 Developer: Team Salvato
Publisher: Team Salvato
At first glance, Doki Doki Literature Club! appears to be a typical run-of-the-mill dating sim with an anime aesthetic, but as the game goes along, it's clear that things aren't quite as they seem.
Doki Doki Literature Club! transforms into a psychological horror game that also serves as a meta-commentary on the concept of storytelling in fiction — a pretty heady topic you wouldn't expect from a game with such a cute art style.
Doki Doki Literature Club! takes the dating sim genre and elevates it to new heights by exploring interesting philosophical themes that are sure to linger on players' minds long after they've finished the game.
READ NEXT: 15 Best Walking Simulator Games To Relax With
Some of the coverage you find on Cultured Vultures contains affiliate links, which provide us with small commissions based on purchases made from visiting our site. We cover gaming news, movie reviews, wrestling and much more.