The British Isles and horror go together incredibly well. Be it from folklore about vicious creatures wandering the hills and valleys of the UK, or in fiction with authors like Bram Stoker and Mary Shelley, we do horror incredibly well.
British horror movies have come into their own in recent years. Beginning with cheesy attempts at gothic and science fiction horror in the 1950s and 60s, British horror slowly morphed into a unique depiction of horror completely different from Hollywood. As years went by, the UK film industry began pumping out some of the best British horror films ever to grace the silver screen.
While Hollywood will always own mainstream cinema, there are a slew of incredible British horror movies with their own unique styles that have made us all hide behind the sofa and check under our beds for the boogeyman after watching.
The best British horror movies have had a lasting impact on the industry, becoming classic pieces of cinematic art and influencing many acclaimed film directors in the years that followed. So, with that being said, what's the greatest horror movie from the UK of all time?
The Best British Horror Movies
15. Ghostwatch (1992)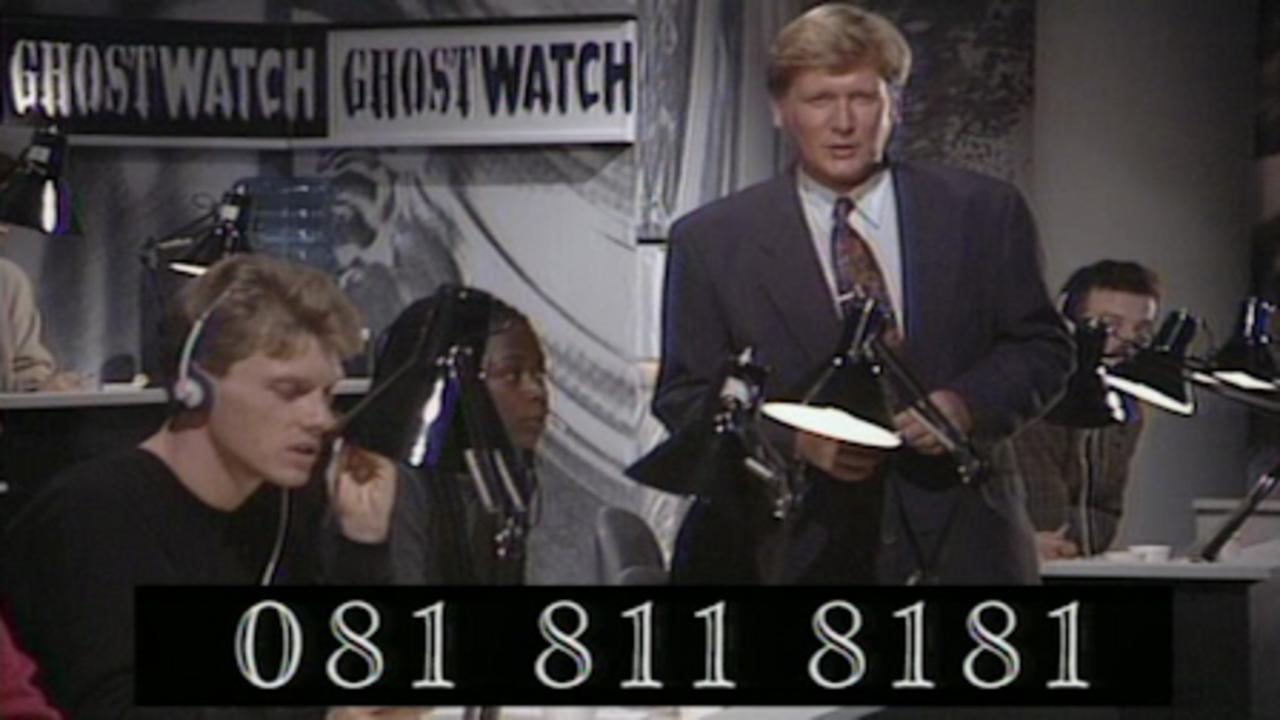 Director: Lesley Manning
Ghostwatch is a mockumentary horror film which aired on BBC One on Halloween 1992. Starring British television favourites such as Michael Parkinson and Craig Charles, Ghostwatch sees a group of reporters investigating a supposed haunted house in London in which things start to go awry.
Ghostwatch makes this list because it was broadcast as a legitimate and live documentary using handheld cameras to capture all of the ghostly goings on the house. The film was made more believable by the use of trusted television personalities, such as the aforementioned Michael Parkinson, one of the most beloved talk show hosts to ever grace a television screen.
The film received a large amount of praise for its unique presentation, but also a large amount of complaints from both the general public and tabloid press due to the chilling content being depicted as real.
Because of the controversy surrounding the show, Ghostwatch has never been reaired on UK television. However, the legacy it has left behind from that single airing is enough for us to still be talking about it almost 30 years later.
14. Village of the Damned (1960)
Director: Wolf Rilla
Who doesn't love creepy children?
Based on the 1957 sci-fi horror novel The Midwich Cuckoos by John Wyndham, Wolf Rilla combines Cold War paranoia with the fears of being a parent in The Village of the Damned, a movie about a small British village being terrorised by mysterious blonde haired, silver eyed psychic children.
Village of the Damned is a movie filled with terror and intrigue from the start. What causes the town to fall unconscious? What is causing the women to become pregnant? The film takes wholesome topics such as childbirth and parenthood and makes them absolutely terrifying.
Because of its reputation, Village of the Damned has also cemented itself as a pop culture icon having been parodied in Marvel Comics and The Simpsons. A remake was released in 1995 by acclaimed director John Carpenter, even that failed to live up to the same level as the original British Horror classic.
13. 10 Rillington Place (1971)
Director: Richard Fleishcer
There's nothing more terrifying than true life horror. 10 Rillington Place tells the horrifying story of real life serial killer John Christie (portrayed by Richard Attenborough), who murdered at least eight people at his flat in Rillington Place, London.
Also starring John Hurt as Timothy Evans, the film does a great job in showing an awful series of events which occurred at the titular address from the several murders, the investigations, and the miscarriage of justice against Evans. One of the more harrowing aspects is seeing Attenborough, who often plays heroic or more positive characters, playing an incredible and totally wicked villain in John Christie
While not a conventional horror film, the real life aspects of the story makes 10 Rillington Place more horrifying than any fictional movie could ever hope to be.
12. The Descent (2005)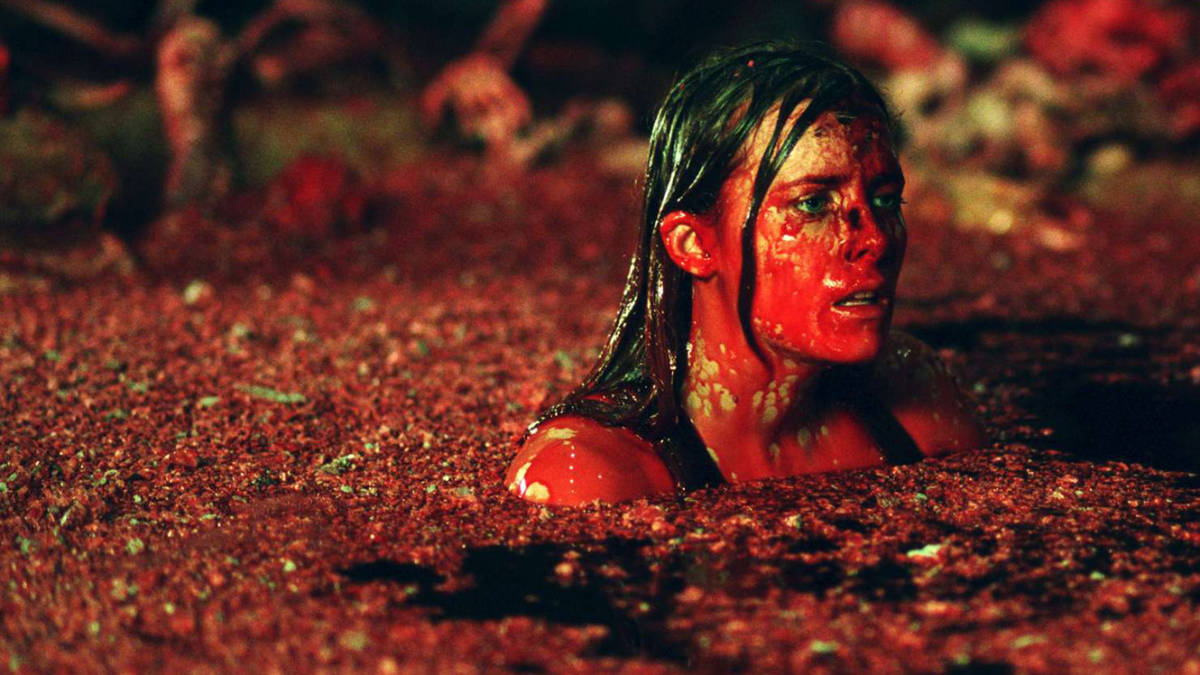 Director: Neil Marshall
Do you have claustrophobia? Well, you will after you watch Neil Marshall's 2005 movie The Descent.
The film follows a group of friends who venture on a spelunking trip into the Appalachian Mountains of North Carolina. The group soon become trapped in an unknown cave system and quickly realise that they are not alone in the darkness.
The setting of The Descent is what makes this film utterly terrifying; the small, tight caves, the barely light scenes which make the audience easily feel like they are trapped in the cave with the group.
At just over an hour and a half long, The Descent is a perfect movie to watch during any spooky season and get a good scare on with.
11. Don't Look Now (1973)
Director: Nicholas Roeg
Nicholas Roeg's occult horror movie is a great example of how British horror movies can be a form of art. Starring Donald Sutherland and Julie Christie as a couple struggling to come to terms with the death of their daughter, Don't Look Now mixes horror with the emotions that come with grief and the effect that loss can have on a couple.
Roeg uses a slew of artistic methods in order to tell the story throughout the film, such as flashbacks, deliberate colouring and unique editing methods in order to advance the story in an interesting fashion.
There is no other film like Don't Look Now and there never will be, Roeg provides one of a kind experience which lives on in the annals of art and horror as a whole.
10. Kill List (2011)
Director: Ben Wheatley
Kill List is certainly a unique indie take on the horror genre.
The film follows Jay, a former soldier and out of work hitman who's haunted by an unknown trauma. With money running low, his wife urges him to pick up a gun one more time, an idea he isn't keen on. Desperate, Jay takes a job with an old friend and from that moment his life spins out of control as the job leads him down a dark path where he must confront his past and face his ominous employers.
Kill List is the perfect definition of a slow burn horror movie, as it starts fairly normally, but, gradually, the seeds of discontent are sown and before you know it, the seeds have sprouted and the twisting plot is fully underway.
It's hard to say any more about the movie without spoiling it, but Kill List is most definitely worth a watch even if it isn't exactly a conventional horror movie.
9. Dog Soldiers (2002)
Director: Neil Marshall
Dog Soldiers is Neil Marshall's second entry on this list and the more entertaining of the two.
A group of soldiers on exercises in the Scottish Highlands soon become targeted by a pack of werewolves. Trapped in an abandoned home with limited supplies and dissension growing, the group must survive against their furry foes until the morning.
Dog Soldiers is the ultimate popcorn flick of British horror movies: Filled with action and the trademark British humour, it stands as an incredibly enjoyable movie with brilliant physical effects, and is the perfect movie for a scary movie night.
8. The Omen (1976)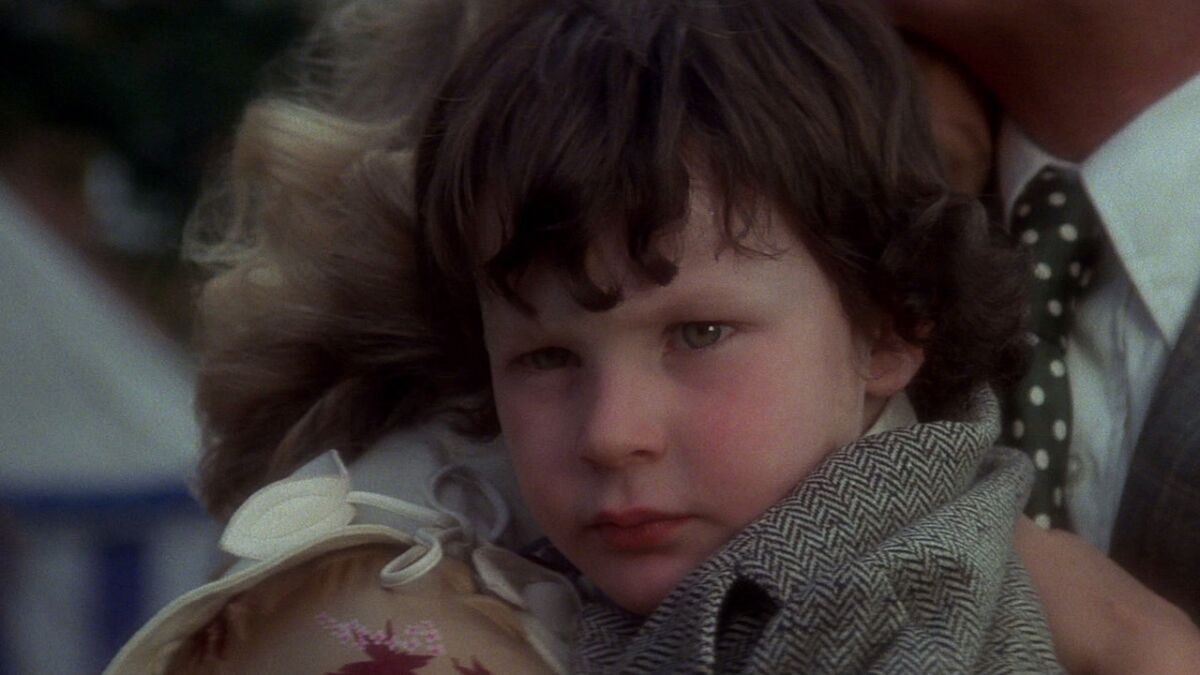 Director: Richard Donner
The Omen stars Gregory Peck as a father who secretly adopts a child after his own dies in childbirth, only to soon discover that he is fathering the Antichrist, Damien.
Even though it was met with mixed reviews upon release, The Omen has become a classic example of the supernatural horror movie over the years, often being compared to The Exorcist. Unlike The Exorcist, the child antagonist is more subtle, rarely uttering even a word throughout the entire film but just staring right into the souls of the other characters and the audience.
The Omen is a truly iconic movie which has only grown in popularity since its release in 1976, spawning three sequels and a remake ingeniously released on the 6th of June 2006.
7. Shaun of the Dead (2004)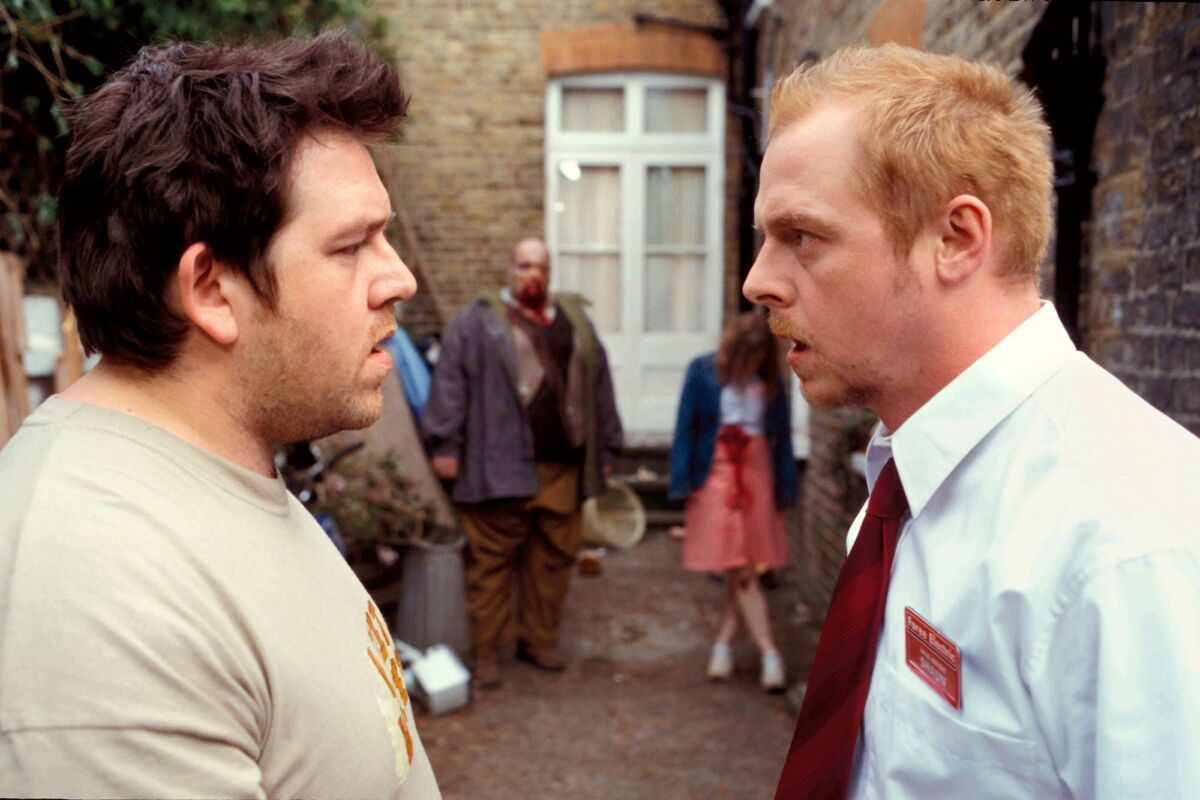 Director: Edgar Wright
A love letter to George A. Romero's …of The Dead series, Shaun of the Dead is a wonderfully British horror comedy which sees a man's normal boring life interrupted by a zombie apocalypse causing him to step up as a hero to protect his friends, reignite the passion between him and his girlfriend, and, you know, survive.
Shaun of the Dead not only manages to pay homage to Romero's movies with the blood and guts, but also forms its own identity with the comedic dialogue and timing that audiences have come to expect from Wright's work, as well as the frenetic editing that has become a trademark of his.
Shaun of the Dead cemented Edgar Wright as an incredible director and served as a sign of things to come for what would become known as the Cornetto Trilogy as Shaun of the Dead would be followed up by spiritual sequels Hot Fuzz and The World's End.
6. 28 Days Later (2002)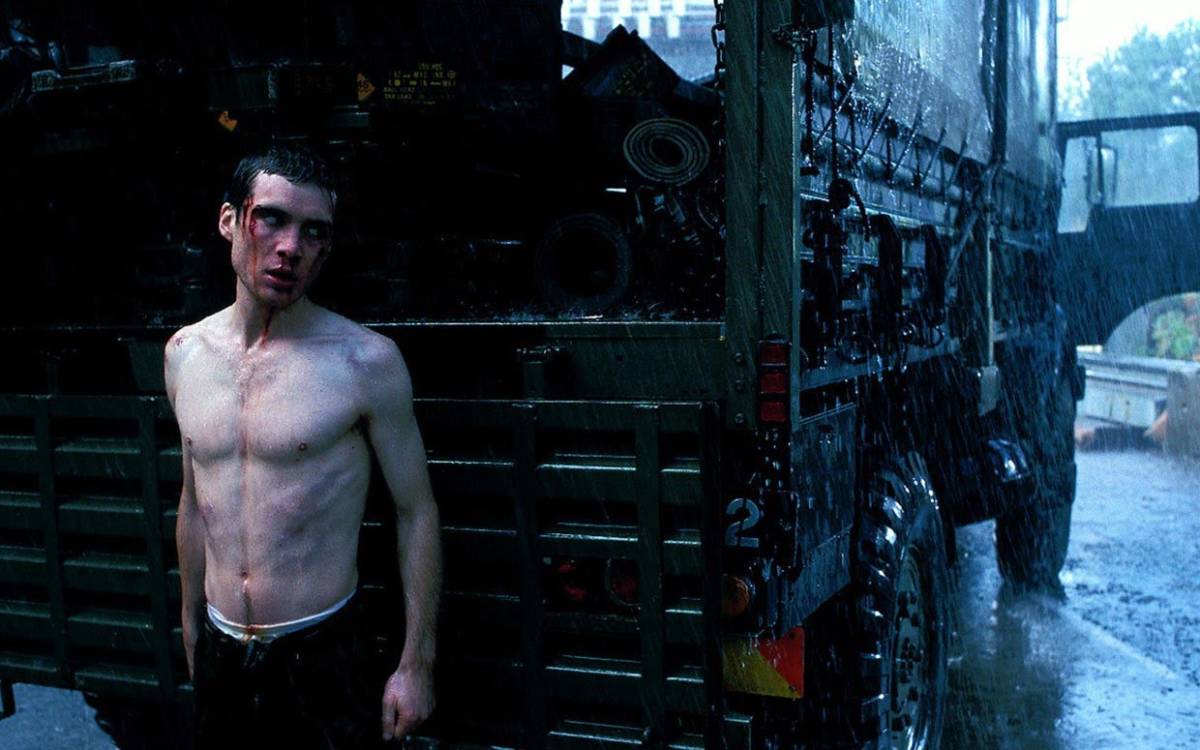 Director: Danny Boyle
Widely regarded as the movie that revived the zombie movie genre, Danny Boyle gave us not only one of the best British horror movies of all time but one of the most terrifying additions to horror: zombies that run.
An incurable disease known as "Rage" spreads through the country, causing a complete societal collapse. 28 days later, Jim (Cillian Murphy) awakes from a coma to the new world, and as he ventures out into desolate London he meets other survivors and joins them as they search desperately for a safe haven.
Mixing monster horror with the darker side of humanity, 28 Days Later showed audiences that the zombie horror genre was ready to once again rise from the dead and scare us all one more time.
5. Peeping Tom (1960)
Director: Michael Powell
Peeping Tom was received negatively on its release in 1960 for its portrayal of violence and sexual imagery, so much so that it harshly affected Michael Powell's career in the UK. However, over the years that followed, Peeping Tom became revered, not only as a classic film, but also one of the best British Horror Movies of all time.
What makes Peeping Tom stand out is that the film shows us what the killer sees, putting us in his POV for every kill so we can voyeuristically watch the horror on his victim's faces. This technique has now become a mainstay in the horror genre, being used countless times in acclaimed slasher movies such as Halloween and Friday the 13th, just to name a few.
Voyeuristic, violent, and disturbed, Peeping Tom is a film ahead of its time which has left a lasting mark on the film industry still felt to this day.
4. Dead Man's Shoes (2004)
Director: Shane Meadows
There aren't many horror movies which make you root for the killer, but Dead Man's Shoes is certainly one of them.
Richard (Paddy Considine) returns to his hometown to enact brutal and psychological warfare on a group of thugs who tormented and tortured his younger brother years before. What follows is an emotionally striking and unsettling story of family revenge all taking place in a small English town which is sure to knock the wind out of any first time viewer.
Full of authentic acting and dialogue with a beautifully raw performance by Considine, Dead Man's Shoes is genuinely one of the greatest British movies of all time.
3. Hellraiser (1987)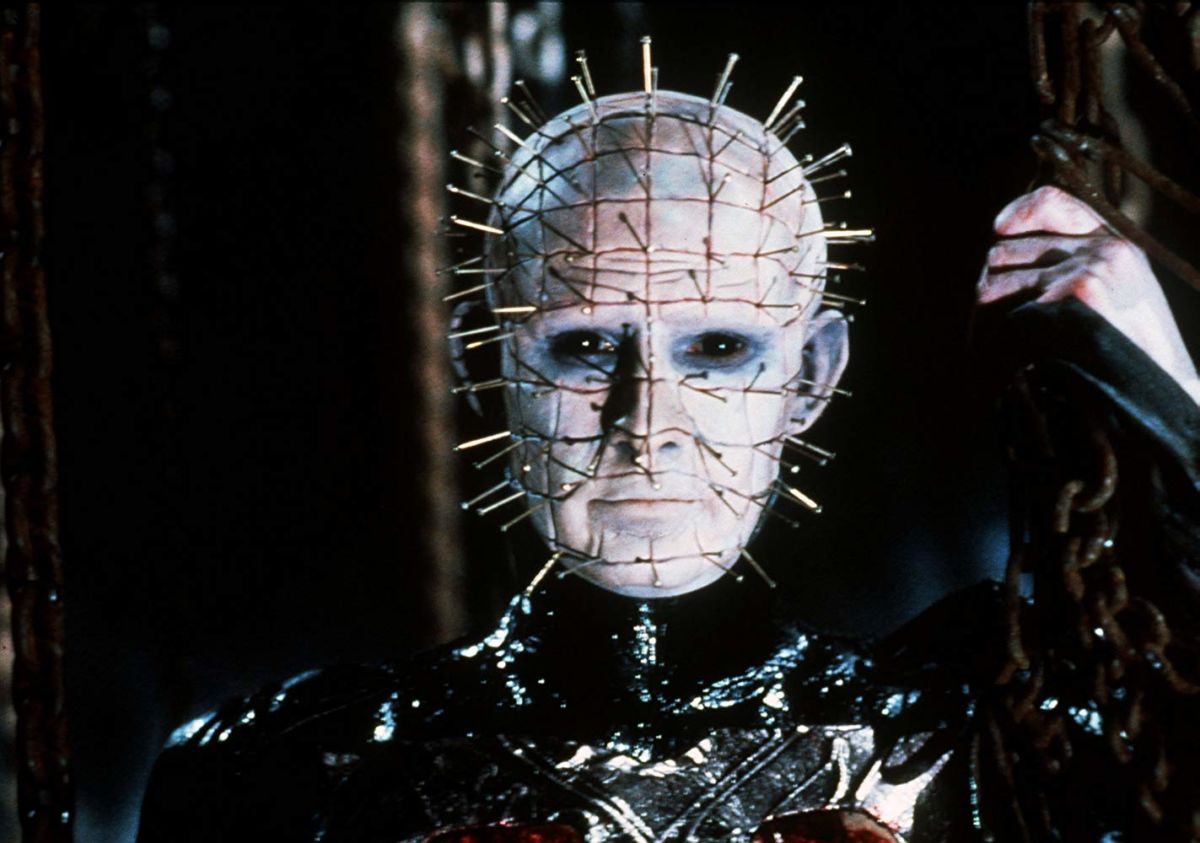 Director: Clive Barker
When Hellraiser was released in 1987, magazine Melody Maker described it as the "greatest horror film ever made in Britain" and it's easy to see why. Clive Barker's directorial debut is brimming with a dark atmosphere that makes us viewers feel like we've been transported to the depths of Hell.
A story which starts with a man and a mysterious puzzle box suddenly becomes a story which revolves around sadism, adultery, and absolute violence as he accidentally unleashes Pinhead, leader of the sadistic Cenobites. The character of Pinhead has become a horror movie icon alongside the likes of Freddy and Jason, as his petrifying appearance and the unforgivingness towards the suffering he and his army of Cenobites impose has made him a mainstay in pop culture.
Hellraiser was popular enough to spawn a plethora of sequels and spin-off graphic novels, but they fail to live up to the essence of the original 1987 masterpiece.
2. The Wicker Man (1973)
Director: Robin Hardy
Born out of the distrust and hatred for the growing neopaganism of the 1970s, Wicker Man is a classic tale of the good Christian vs the evil heretic. Set on the fictional Hebridean island of Summerisle, The Wicker Man sees a police sergeant Neil Howie (Edward Woodward) becoming embroiled in a plot to find a young girl who the locals claim to have never existed.
While not the first folk horror film, being preceded by Witchfinder General (1968) and Blood on Satan's Claw (1971), The Wicker Man launched the folk horror genre into the stratosphere with endless critical acclaim praising its horror elements, acting, intelligent story, and incredible soundtrack, especially Willow's Song by Paul Giovanni.
The Wicker Man may nearly be 50 years old, but it's still having a profound effect on the modern film industry, with director Ari Aster taking clear inspiration from Wicker Man for his own modern folk horror film Midsommar. Wicker Man is a timeless classic and an incredible example of British horror movies at their finest.
1. Dracula (1958)
Director: Terence Fisher
This vampire classic was always going to be number one. Christopher Lee's version of Dracula genuinely terrified me when I was younger. The image of him; eyes bloodshot, blood dripping down his agape mouth from his fangs legitimately gave me nightmares, something which cannot be said for any other movie on this list.
While Bela Lugosi may be the original, and Gary Oldman may be the most demonic, the cream of the crop when it comes to Dracula is without a doubt Christopher Lee. Is there a more iconic image than the ghoulish silhouette of Christopher Lee's Dracula standing atop that grand staircase?
Hammer was already well established as a British production company with films such as Curse of Frankenstein and their film version of The Quatermass Xperiment, but it was 1958's Dracula that launched them into international popularity with its incredible set design, complete with large gothic structures, and incredible cast that featured Peter Cushing and Christopher Lee as Van Helsing and Dracula respectively.
While Peter Cushing is an incredible Van Helsing, it's Christopher Lee who easily steals the show as the titular bloodthirsty Count, portraying him exacting how he is in the novel, an evil prince of darkness who has left every shred of his humanity in the past, luring in his victims. Who could also forget Lee's iconic appearance in the film, dressed entirely in black, accentuating his pale complexion and deep, haunting eyes.
Lee's portrayal of the character proved to be such a hit that he would go on to reprise the role a total of ten times, more than any other actor in the role, even furthering the legacy of his original appearance.
While there have been many variations on Dracula, most recently with the BBC mini series, Hammer's 1958 version of Dracula outshines every one of them as, to this day, no adaptation of Dracula has managed to capture the darkness and brooding atmosphere or been as well received by critics and horror movie fans. Hammer's magnum opus, Dracula really is the best British Horror film of all time.
READ NEXT: The Best Sci-Fi Horror Movies of All Time
Some of the coverage you find on Cultured Vultures contains affiliate links, which provide us with small commissions based on purchases made from visiting our site. We cover gaming news, movie reviews, wrestling and much more.