When it comes to the best books about serial killers, these grisly folks have a distinct advantage over some other Halloween monsters – some of them are real, which makes them more terrifying than any zombie or ghost could ever hope to be. In that spirit (heh heh) we've rounded up the best books about serial killers, but they're a healthy mix of fiction and narrative non-fiction, with one completely non-fiction volume thrown in too. A fictional serial killer is bad enough, but a real one is where the true horror can come into its own.
The Best Books About Serial Killers
1. The Alienist – Caleb Carr
The Alienist is a twisty historical thriller. Following the discovery of a boy's body on a bridge in the city, journalist John Schulyer Moore and alienist (psychologist) Dr. Lazlo Kreizler team up to hunt a murderer through the streets of 1890s New York. Together, they use a revolutionary psychological profile to get into the dangerous mind of the killer.
New York in the 1890s was full of crowded tenement buildings, gangsters, dodgy police and a seedy underbelly. The Alienist puts you right in the middle of all that, with a serial killer lurking just around the corner. Carr really knows his stuff when it comes to creating a scene alive with history and tension in equal measure. The Alienist is a cracking read.
Sale
2. American Psycho – Bret Easton Ellis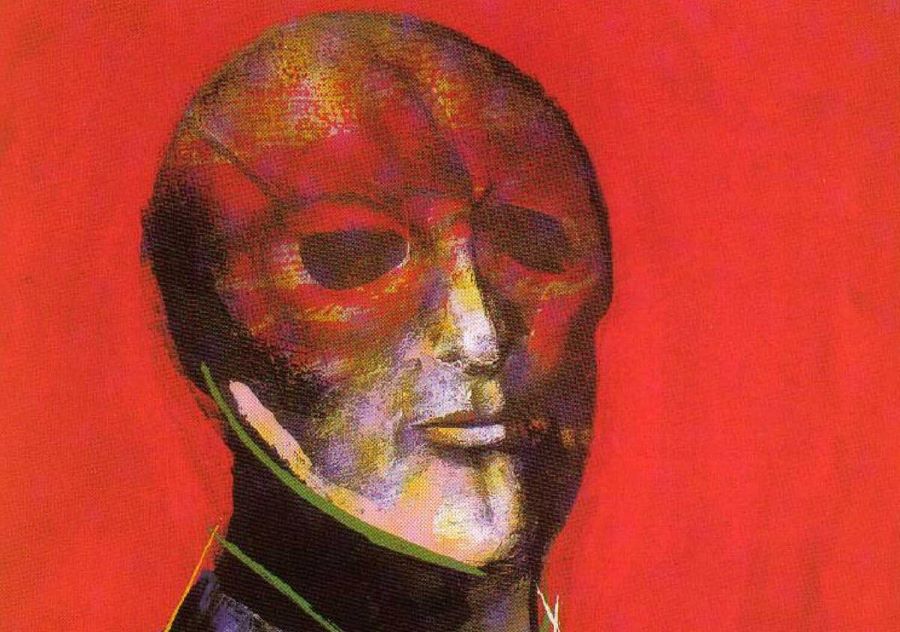 American Psycho is a classic serial killer novel, but if you've never got round to reading it, then why not settle down and get into the twisted mind of Patrick Bateman – investment banker and serial killer. Told from the first person perspective of Bateman himself, it's certainly one of the best books about serial killers for getting right into the mind of the killer.
American Psycho is not a pretty book; the scenes of violence are really sickening at times, and Bateman's mental decline is documented in excruciating detail. But if you want a serial killer story that sets your teeth on edge, this is the one for you.
Sale
3. The Butterfly Garden – Dot Hutchinson
If you're a fan of Criminal Minds then chances are you will like The Butterfly Garden, a novel about a man who captures women, tattoos them with butterfly wings and keeps them in his garden. Oh, and when he's done with them, murders them and keeps them under glass.
There's hardly a single disturbing topic you could think of that isn't covered in The Butterfly Garden, so if you're of a delicate disposition, I'd investigate this book before you read it. But if you like dark and twisty thrillers, then it's definitely the novel for you.
4. The Devil In The White City: Murder, Magic, and Madness at the Fair That Changed America – Erik Larson
The first non-fiction read on this best books about serial killers list is actually more like fiction; Erik Larson presents the true story of H.H Holmes (the man credited as the first modern serial killer) as though it were a novel. He also follows Daniel Burnham, an architect and the man behind the World's Fair, juxtaposing the two stories together.
Holmes was a notorious figure in his own time, confessing to twenty-seven murders by the time he was caught – although he was only ever convicted of one. People will read this book for his story and that's fair enough – that is what this list is about – but Daniel Burnham is pretty fascinating too.
5. The Five: The Untold Lives of the Women Killed by Jack the Ripper – Hallie Rubenhold
You've probably heard of Jack The Ripper, history's most famous serial killer, but could you name a single one of his victims? I'm going to guess probably not – I definitely couldn't. But if you want something a little more discerning in your book choices this spooky season, then why not check out the stories of the women he brutalised?
Rubenhold is working here to deconstruct the legend of the Ripper by refusing to speculate on his mythology and instead focusing on the people we do know something about; the women that were his victims. It is a powerful statement and something to get you thinking long after you put the book down.
6. In Cold Blood – Truman Capote
In Cold Blood is another absolute classic non-fiction, novel style book – so good that although it's technically about spree killers, it is still here on this list of the best books about serial killers. We can keep that little secret between ourselves.
In Cold Blood depicts the murders of four people in the Clutter family, found dead in their Kansas farmhouse. Capote and his friend Harper Lee (yes, that one) travelled to Kansas and interviewed anyone they could find related to the case, even before the killers were actually caught. Capote focuses not only the killers but also the victims and the people of the small farming community that they called home. In Cold Blood was one of the first narrative non-fiction books, and well worth checking out.
Sale
7. The Lady Killer by Masako Togawa
Masako Togawa is sometimes called the PD James of Japan and that comparison is fair enough, but Togawa's work stands up quite well enough on its own. A lot of Japanese literature in translation has an almost dreamlike quality to it, and The Lady Killer is no exception.
Ichiro Honda is a man living a double life; loving husband and serial adulterer. But when three women he has slept with are killed in succession, Honda finds the blame placed squarely at his door – and the evidence against him seems pretty conclusive. The Lady Killer is a quick read and almost pulpy, but it's a very good quick, pulpy read.
8. My Sister, The Serial Killer – Oyinkan Braithwaite
My Sister, The Serial Killer is a book full of dense black comedy, so if you like a side of humour with your serial killers, then this is the story for you. It also has a ton of literary heavyweights backing up how good it is; it was longlisted for the Booker Prize and shortlisted for The Women's Prize.
In Lagos, Korede is the older sister always helping Ayoola, the younger sister, to clean up after she murders no less than three boyfriends. Ayoola always claims self-defence and Korede just goes with it, until the day that Ayoola starts dating a man that Korede is in love with.
9. Perfume: The Story Of A Murderer – Patrick Süskind
Perfume is Patrick Süskind's first and best novel. It follows the story of Jean-Baptiste Grenouille, a man born with an incredible sense of smell which leads him first to work as a perfumier and then onto murder, as he discovers the overwhelming and wonderful scents of teenage girls.
Perfume is another classic in this genre and certainly one of the best books about serial killers when it comes to discussing the frankly absurd motivations behind some of the crimes. It is fantastical but rooted in a realism that makes Grenouille a frankly terrifying character.
10. The Shining Girls – Lauren Beukes
The Shining Girls combines serial killer novel with science fiction, specifically time travelling. If you're looking for something a bit different in your serial killer reading this spooky season, then this is certainly the book for you.
Harper Curtis is a Depression-era drifter who finds the keys to a house that opens up onto other moments in time. But the house comes with a cost; Curtis has to hunt 'the shining girls' across time, picking them off one by one. In 1989, he fails to murder Kirby Mazrachi, and she starts hunting him right back.
11. The Silence Of The Lambs – Thomas Harris
I know that anyone who is a discerning serial killer book fan will probably have already read the complete Hannibal Lecter works by Thomas Harris, but if serial killers are new to you then really you have to start with one of literature's most famous murderers. Hannibal Lecter is a character that people keep coming back to.
The Silence Of The Lambs is not the first book in the series, but that doesn't really matter. Clarice Starling is the FBI agent charged with asking Dr Hannibal Lecter, famous serial killer, for help with solving a case baffling the feds. This book is the perfect introduction to Lecter.
12. Tell Me Your Secret – Dorothy Koomson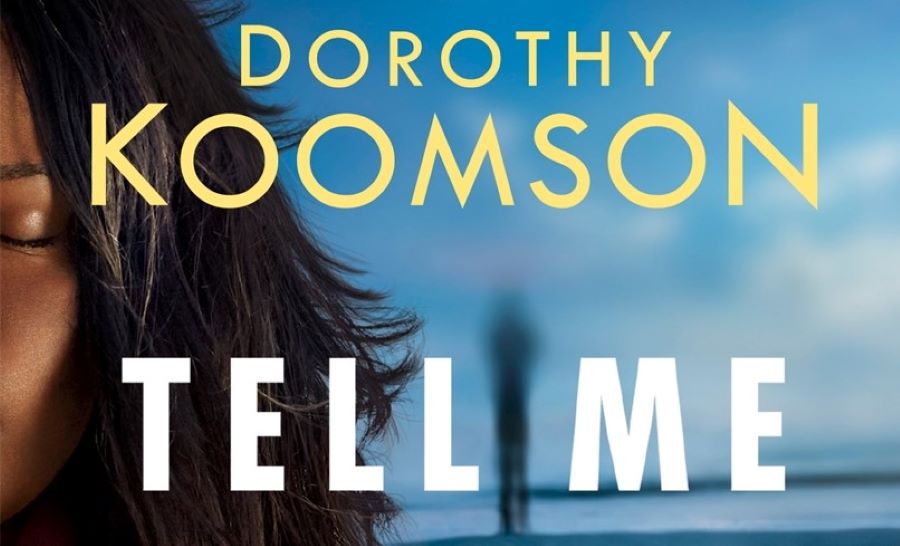 Tell Me Your Secret is one of the more recent books on this list, but it got such great reviews that it deserves a place as one of the best books about serial killers you could read, any time of year. Koomson really knows how to create an atmosphere, and this is a really masterful piece of work on her part.
Pieta has a secret- she was once kidnapped by a man who called himself The Blindfolder. If she could keep her eyes closed for 48 hours, no matter what the man did, she would be allowed to live. Pieta managed it, and now just wants to get on with her life. But when The Blindfolder seems to return and starts hunting down his past victims, Pieta realises she can't keep quiet.
Sale
READ NEXT: 10 Best Horror Books For Teens 
Some of the coverage you find on Cultured Vultures contains affiliate links, which provide us with small commissions based on purchases made from visiting our site. We cover gaming news, movie reviews, wrestling and much more.