Whether you're a long time fan of hers or new to her work, there's no denying that Agatha Christie is the queen of detective fiction.
With 66 novels and more than a dozen short story collections, her work is still widely read — and adapted, too. Many of Christie's most popular stories have been developed for TV, film, radio and into plays, with the star-studded Death on the Nile set to arrive in cinemas later this year
This month marks the 100th anniversary of the publication of The Mysterious Affair at Styles, her very first book — and there's no better time to get started on reading some of her most iconic stories (or to revisit them!).
So, if you're looking for a mystery to curl up with this autumn, here are 10 of the best Agatha Christie books to read right now.
1. The Mysterious Affair at Styles
It's the very first novel to feature Hercule Poirot (as well as Christie's first published novel) — which makes it a prime place to start if you are new to her work.
After the Great War, life can never be the same again — wounds need healing, and the horror of violent death banished into memory. Captain Arthur Hastings is invited to the rolling country estate of Styles to recuperate from injuries sustained at the Front.
It's the last place that he would ever expect to encounter a murder. But luckily, he knows a former detective — a Belgian refugee — who has grown bored of retirement…
2. The Murder at the Vicarage
An unforgettable introduction to Miss Marple is the first novel to feature Christie's other well-known detective.
Colonel Protheroe, local magistrate and overbearing land-owner is the most detested man in the sleepy little village of St Mary Mead. Everyone—even in the vicar — wishes he were dead. And very soon he is.
Protheroe is found shot in the head in the vicar's own study. Faced with a a lot of suspects, only the inscrutable Miss Marple can unravel the tangled web of clues that will lead to the unmasking of the killer.
3. Murder on the Orient Express
The 1934 novel is one of Christie's most famous novels — and it's easy to see why once you get to the end of it (don't worry, we won't spoil the twist here).
Shortly after midnight, a snowdrift stops the Orient Express in its tracks. The luxurious train is filled with passengers, including Hercule Poirot — but by the time morning rolls around, one of the guests is dead.
The vulgar American businessman Ratchett is lying dead in his compartment, having been stabbed a dozen times, with his compartment door locked from the inside. And with the train stranded and a killer in their midst, Poirot must figure out who the murderer is in case they decide to try and strike again.
3. The Body in the Library
A page turner of a Miss Marple mystery that will have you hooked from the first page until the very last.
At seven in the morning, the Bantrys wake up and find the body of a young woman in their library. She is wearing an evening dress and heavy makeup, some of which is smeared across her face. But who is she? How did she get there — and what is the connection with another dead girl, whose charred remains are later discovered in an abandoned quarry?
4. Peril at End House
A classic whodunnit featuring Poirot and Hastings as they investigate a series of crimes at a country estate called End House.
Nick Buckley is an unusual name for a young woman — but then again, she's led an unusual life so far. First, on a treacherous Cornish hillside, the brakes on her car failed. Then, on a coastal path, a falling boulder missed her by inches. Later, an oil painting fell and almost crushed her in bed.
After finding a bullet-hole in her sun hat, Poirot decides that she's in need of his protection — as he tries to unravel a mystery around a murder that hasn't been committed…yet.
6. Five Little Pigs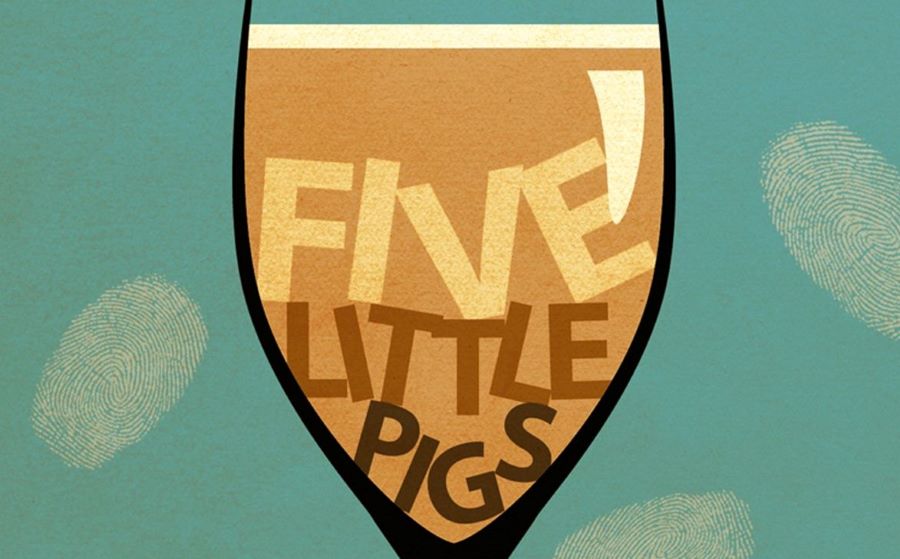 Five suspects, each with their own account of what happened — and Poirot trying to get to the truth. It's a simple-but-twisted mystery that you won't be able to put down.
Beautiful Caroline Crale was convicted of poisoning her husband, yet there were five other suspects. There was Philip Blake (the stockbroker) who went to market; Meredith Blake (the amateur herbalist) who stayed at home; Elsa Greer (the three-time divorcee) who had roast beef; Cecilia Williams (the devoted governess) who had none; and Angela Warren (the disfigured sister) who cried 'wee wee wee' all the way home.
Sixteen years later, Hercule Poirot can't get the nursery rhyme out of his mind — and then Crale's daughter approaches him to investigate a possible miscarriage of justice. Let the games begin.
7. The Murder of Roger Ackroyd
With what's thought to be Christie's best twist ever, it's no wonder The Murder of Roger Ackroyd is a firm favourite among fans of the genre (or that the British Crime Writers' Association previously voted it the best crime novel of all time).
Roger Ackroyd was a man who knew too much. And after the woman he loved dies, he reckons he knows who did it — but before he can get word to Sheppard, Poirot's assistant, he's stabbed to death.
And after the news of Ackroyd's death, Poirot comes out of retirement to try and solve the mystery of who killed his friend — and what did Ackroyd know that got him killed?
8. A Murder Is Announced
Another gripping Miss Marple mystery (and a firm favourite among fans), A Murder Is Announced sees the detective called in to investigate after a newspaper ad sets an elaborate murder plot into motion.
The villagers of Chipping Cleghorn are filled with curiosity after an advertisement in the local gazette reads: 'A murder is announced and will take place on Friday October 29th, at Little Paddocks at 6.30 p.m.' Is it just a childish practical joke, intended to scare Letitia Blacklock — or is it something more sinister?
Unable to resist the mysterious invitation, a crowd begins to gather at Little Paddocks at the appointed time. Then, without warning, the lights go out.
9. Death On The Nile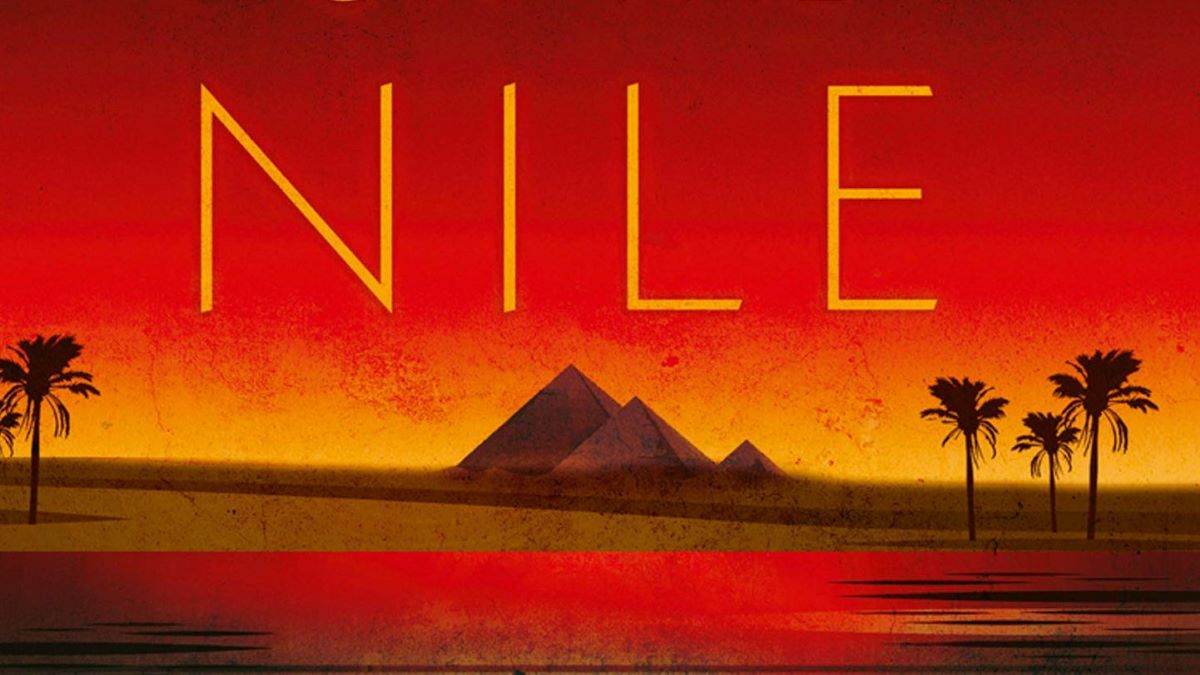 With the star-studded adaptation set to hit the big screen later this year (well, hopefully), there's no better time to catch up with one of Christie's twistiest novels.
It all begins when Jackie asks her glamorous and beautiful friend, Linney Ridgeway, to hire her fiancée, Simon Doyle. Just a few months later, Simon and Linnet have tied the knot — and they're off on honeymoon, where Jackie keeps popping up. To try and lose her, they board a cruise along the Nile. And thankfully, so does Hercule Poirot.
The tranquillity of the cruise is shattered by the discovery that Linnet has been shot through the head. She was young, stylish and beautiful, a girl who had everything – until she lost her life. Was it Jackie getting revenge? Or was it one of the other passengers — many of whom had their own issues with Linnet?
10. Curtain: Poirot's Last Case
It seemed wrong not to close out this list with Christie's final Hercule Poirot novel — which brings it back to the very first one, The Mysterious Affair at Styles. While the book was written in during the Second World War, it wasn't published until 1975.
An older, frail Poirot returns to Styles, the place where his first investigation took place — and where he knows another murder is going to happen. He calls the recently-widowed Hastings to come and help him get to the bottom of what's going to happen.
The house guests at Styles seemed perfectly pleasant to Hastings. They include his own daughter Judith, an inoffensive ornithologist called Norton, dashing Mr Allerton, brittle Miss Cole, Doctor Franklin and his fragile wife Barbara , Nurse Craven, Colonel Luttrell and his charming wife, Daisy, and the charismatic Boyd-Carrington.
And so, understandably, he was shocked to hear Poirot declare one of them was a murderer five-times over. Have Poirot's deductive instincts finally deserted him? Or is there more to one of the guests than meets the eye?
READ NEXT: 12 Books To Read Before You Watch The New Adaptations
Some of the coverage you find on Cultured Vultures contains affiliate links, which provide us with small commissions based on purchases made from visiting our site. We cover gaming news, movie reviews, wrestling and much more.