E3 2021 proved to be a big week for gameplay reveals and one of the biggest of them all was Battlefield 2042. The 17th entry in the long-running first-person shooter franchise, Battlefield 2042 is set to release later this year for a variety of platforms and will likely be an important event in the gaming calendar.
There's been a lot of anticipation building over the last few months about the game, with the last major installment coming in 2018 in the form of Battlefield V. It's little surprise, then, that Battlefield 2042 has already attracted plenty of attention and it will certainly have a lot of hype to live up to.
While the launch is still some time away, EA and DICE have already unveiled lots of information over the last week and many fans may well have missed some important details. So we've put together all the confirmed details about Battlefield 2042 that players need to know.
1. Battlefield 2042's Release Date And Platforms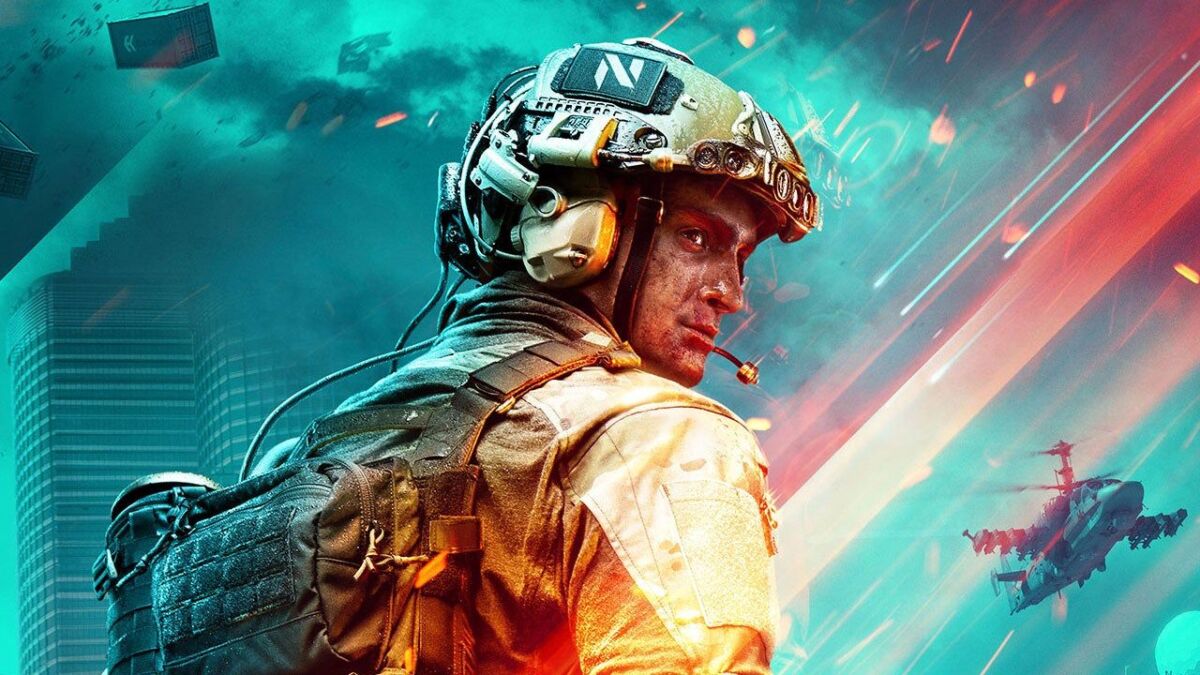 Battlefield 2042 is due to launch on October 22, 2021, meaning that players only have to wait around four months to get their hands on the game. It will also be available on a wide range of platforms, including PC, PS4, PS5, Xbox One, and Xbox Series X | S.
There will also be some gameplay changes depending on the system that the player is using. Those playing on PC, PS5, and Xbox Series X | S will get access to the huge maps and be able to compete in lobbies of up to 128 players. Meanwhile, PS4 and Xbox One users will be limited to just 64 players in multiplayer matches and will play on scaled-down maps.
There was no mention of crossplay during the event or in subsequent interviews suggesting it won't be included, although this would make sense considering the differences between the various versions of the game. Upgrades for those who purchase Battlefield 2042 will be available but only for those who purchase the Gold Edition at a cost of $99.99/£89.99, which will also come with some pre-order bonuses and early access before launch.
2. The Development Team Is The Biggest Ever For A Battlefield Game
It's not unusual for AAA titles to have huge development teams, made up of hundreds or even thousands of individual designers, programmers, and other staff. In total, there are four groups assisting in the completion of Battlefield 2042. This includes the main DICE studio in Sweden, alongside DICE LA, EA Gothenburg, and Criterion Games, which halted work on the next Need for Speed game in order to get Battlefield 2042 ready.
EA Gothenburg previously worked on the Need for Speed franchise under the name Ghost Games but was recently switched to take on a support role for various EA projects. The team is specifically working on improving the Frostbite engine and the underlying technology that will power Battlefield 2042.
3. There Won't Be A Traditional Single-Player Mode
One thing that surprised many people during the Battlefield 2042 trailer was the announcement that there will be no traditional single-player mode in the shooter. The reasoning behind this is seemingly so that DICE and the other developers can fully concentrate on delivering on their multiplayer aspirations.
Instead, Battlefield 2042 will take a similar approach to Rainbow Six Siege, telling the story through the perspective of its specialists: fully voiced characters who will each have a unique take on the events of the game. As for the setting, the title takes place in the near future following years of climate change that has caused the collapse of the European Union and tensions to flare between the US and Russia. War eventually breaks out when many of Earth's satellites are destroyed by space junk.
Of course, it's a decision that will likely split fans, especially considering that every Battlefield game since Bad Company has included a proper single-player narrative experience. Treyarch and Activision faced significant backlash after Call of Duty: Black Ops 4 shipped only with multiplayer modes, so this is a gamble for Battlefield 2042.
4. The Game Will Have Battle Passes And Free Expansions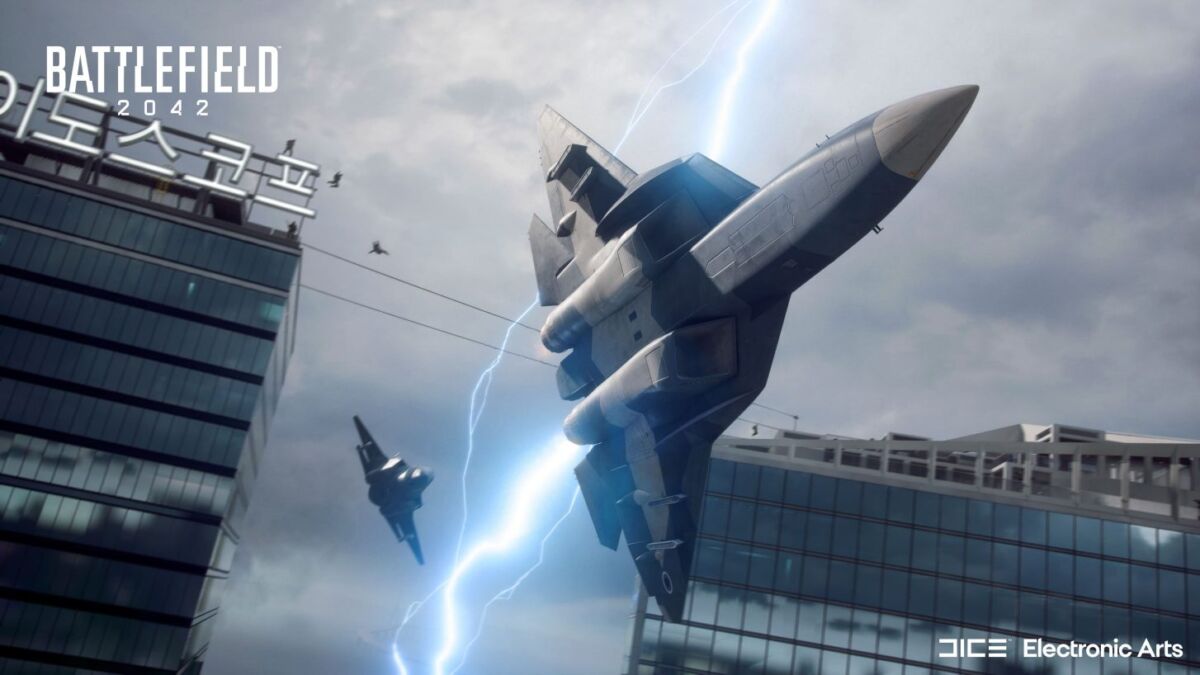 During the presentation, DICE confirmed that Battlefield 2042 will operate as a live service game. What that means for players is that new content will be added to the game on a regular basis in a similar manner to the likes of Fortnite and Call of Duty: Warzone. This presumably means that things like extra maps, specialists, weapons, and vehicles will all eventually come to Battlefield 2042.
Along with the free content outlined above, Battlefield 2042 will also have a paid Battle Pass option. This will provide cosmetic items only, such as player and weapon skins, and provide no gameplay advantage so that users cannot simply pay to win. EA has said that each new season, which will arrive every three months or so, will evolve the fictional world and keep Battlefield 2042 feeling fresh.
5. Bots Will Play A Big Role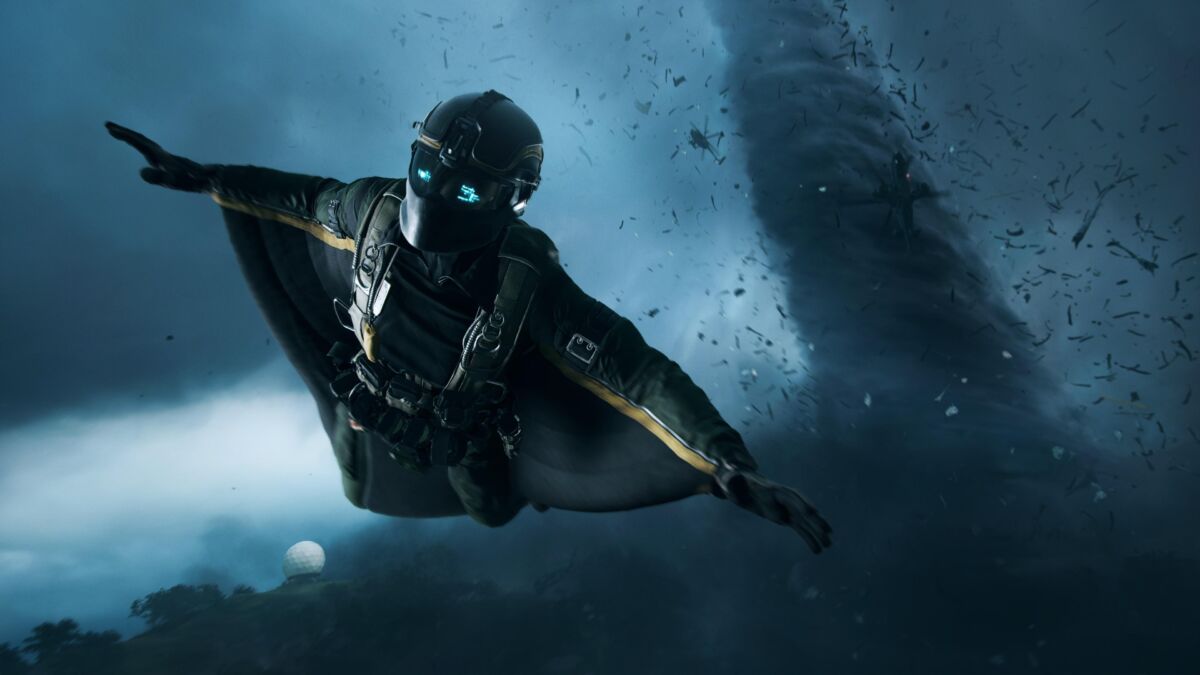 Speaking after the trailer was unveiled, DICE revealed that Battlefield 2042 will utilise bots. The AI-controlled soldiers will be used to ensure that matches remain full regardless of how many real-life players are in the game. The bots will also allow players to battle against larger teams in co-op modes or even fight in solo mode, going up against 127 opposing soldiers without any online play.
6. There Are Three Main Modes And Seven Maps At Launch
Battlefield 2042 will have three main gameplay modes when it launches.
All-Out Warfare includes both Breakthrough and Conquest, two fan-favorite modes that have been a constant in Battlefield games.
The second is a smaller squad-based experience known as Hazard Zone where players will team up in smaller-scale battles.
The third and final mode is still under wraps, with EA confirming that it will reveal more information during the upcoming EA Play event.
Despite experimenting with battle royale in Battlefield V, the latest sequel will not have its own dedicated battle royale mode when it launches. While DICE has been careful to stress that neither Hazard Zone nor the unannounced mode are battle royale, that doesn't stop them from incorporating similar mechanics or themes.
DICE has unveiled seven maps for the All-Out Warfare modes, which have dynamic events and weather hazards that will change throughout matches. The seven maps are:
Breakaway
Set in Antarctica, this is the largest Battlefield map ever made and features sprawling mountains and mining facilities for players to explore.
Kaleidoscope
This map is set in South Korea and will see players fighting in a smaller but densely packed urban environment.
Manifest
Located in Singapore, this is an area used as a global supply point and is filled with shipping containers and transport vehicles.
Orbital
Set at a rocket launch site in French Guiana, this map has players fighting to either disrupt or allow the launch.
Discarded
This is a water-heavy map that is located in India, with players battling over nuclear assets and a stealth submarine.
Renewal
This Egyptian location has two distinct areas, with one part a barren desert and the other luscious farmland created using cutting-edge agricultural technology.
Hourglass
Set in Qatar, this map appears to have huge sandstorms and some densely packed skyscrapers.
7. Vehicles Can Now Be Called To Specific Areas
With Battlefield 2042 being the biggest entry in the series, vehicles will play a bigger role than ever before. Players will have access to a variety of vehicles, such as jeeps, tanks, transports, helicopters, jets, and watercraft. One important change, though, is that players will be given the ability to request vehicles that will be delivered to them on the map, however, exactly how this will work has not been detailed.
8. There Will Be An Open Beta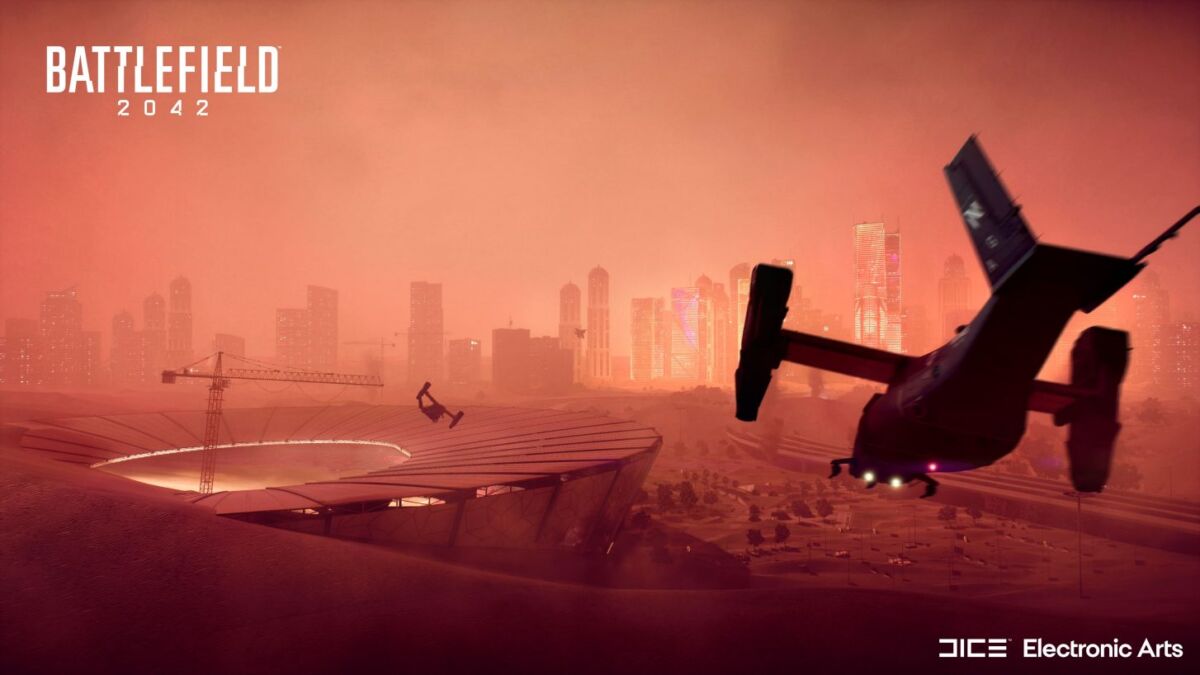 As is common with most big shooters nowadays, EA has announced that Battlefield 2042 will have an open beta. According to the publisher, this will come in the months leading up to the release of the game and will be available to players on all platforms. There's no word on any closed beta yet, but it seems likely that EA and DICE will want to perform smaller tests before committing to such a large event.
Battlefield 2042 launches on October 22, 2021 for PC, PlayStation 4, PlayStation 5, Xbox One, and Xbox Series X | S.
READ NEXT: Xbox Series X | S Games 120fps Games: The Complete List
Some of the coverage you find on Cultured Vultures contains affiliate links, which provide us with small commissions based on purchases made from visiting our site. We cover gaming news, movie reviews, wrestling and much more.