I consider myself to be both a pretty hardcore fan and advocate for the medium of animation. Films from Disney Animation, Pixar, Dreamworks, Studio Ghibli, and the like have inspired and influenced me to a considerable degree and continue to do so. I've been equally moved and entertained by various animated television series that aired on Nickelodeon, Cartoon Network, Adult Swim, Comedy Central, and the old Saturday morning cartoon lineups on Fox Kids, Jetix, and Kids' WB. I even remain interested in programs that are targeted at the toddlers and young children of today, especially with my own first child on the way. And yet, I've been completely unaware of the existence of Spike Decker and Mike Gribble, their legendary animation festival, and the fact that nearly all of the animated work I've consumed in my life has been influenced by them.
Animation Outlaws, a new documentary from director and producer Kat Alioshin, has graciously rectified my ignorance. Spike and Mike's Festival of Animation began in 1977 and has been a celebration and a place of origin and inspiration for countless creators. Alioshin's doc interviews titans of the industry such as Nick Park (Wallace and Gromit, Shaun the Sheep), Seth Green (Robot Chicken), Andrew Stanton (Wall-E, Finding Nemo), Pete Docter (Inside Out, Up, Monsters, Inc.), as well as Spike Decker himself, and many others. Their stories, alongside footage of the festivals throughout the years and the films that played at each one, reveal how animation – especially back then – was almost an underground scene.
Craig "Spike" Decker and Mike Gribble were roommates struggling to make ends meet. They made a little money promoting rock shows and hosting screenings of horror and classic films in Riverside, California. The pair decided to attempt putting together their own animation festival, and this was something that was a rarity at the time. It was difficult to see any animation that went beyond the realm of Disney, Warner Bros., or commercials. Spike Decker, who has a special talent for promotion, began a guerilla marketing campaign, sending himself and Mike Gribble all over their community and then expanding to all over the country.
The two would find other festivals and artists from all backgrounds and walks of life, which inevitably led them to tapping into the alternative, punk, and general misfit scenes to help promote their idea. While putting on rock shows, the two would show cartoons to entertain the crowd in between acts. They would both dress in ridiculous and eye-catching outfits and hairstyles to get people's attention.
The Festival of Animation became a roaring success, thanks to the antics of its hosts and the laid-back atmosphere of the event. Balloons would bounce around the theater, Spike Decker's dog would often be seen running around onstage, and attendees would light up joints and pass around alcohol in the seats, all while viewing 3-10 minute films of all varieties from all over the world. Mike Mitchell (Shrek Forever After, Trolls) recalls that "Everyone thought there was only Disney, everyone wanted to work for Disney, but this festival showed that there were so many different styles." The documentary showcases just how eclectic the festival has always been by showing multiple clips throughout its short 67 minute runtime. Pete Docter mentions that "there'd be or two Hollywood, CalArts looking shorts, then a stop-motion film made with glass from Poland, then something completely different from India."
The festival became an outlet for many creatives, both known and unknown. Women filmmakers and animators were celebrated at a time when that wasn't as common. In 1990, the duo launched a companion festival to the original, all-ages one, dubbed the Sick and Twisted Festival. This was an adults-only event which served as a safe place for creators to be a bit more crude. It was an opportunity for people that worked in high end mediums to do something different; usually something outrageous, maybe disgusting and always highly subversive, but with humor at the forefront of it. The two festivals would go on to be heralded as the springboards for modern animation. Without them, we would never have shows like The Simpsons, SpongeBob SquarePants, The Powerpuff Girls, and countless other series and films.
Alioshin keeps things short and precise, bouncing from interviews to animated segments to old footage and back. Any animation buff will find this fascinating, and even those with only a mild interest in the artform can admire the marketing savvy and showmanship that Spike and Mike perfected. Animation Outlaws is a light and easy watch with plenty of humor and zany visuals, and serves as both a history lesson and a celebration of one of the world's most undervalued arts.
READ NEXT: The Best Animated Shows of All Time
Some of the coverage you find on Cultured Vultures contains affiliate links, which provide us with small commissions based on purchases made from visiting our site. We cover gaming news, movie reviews, wrestling and much more.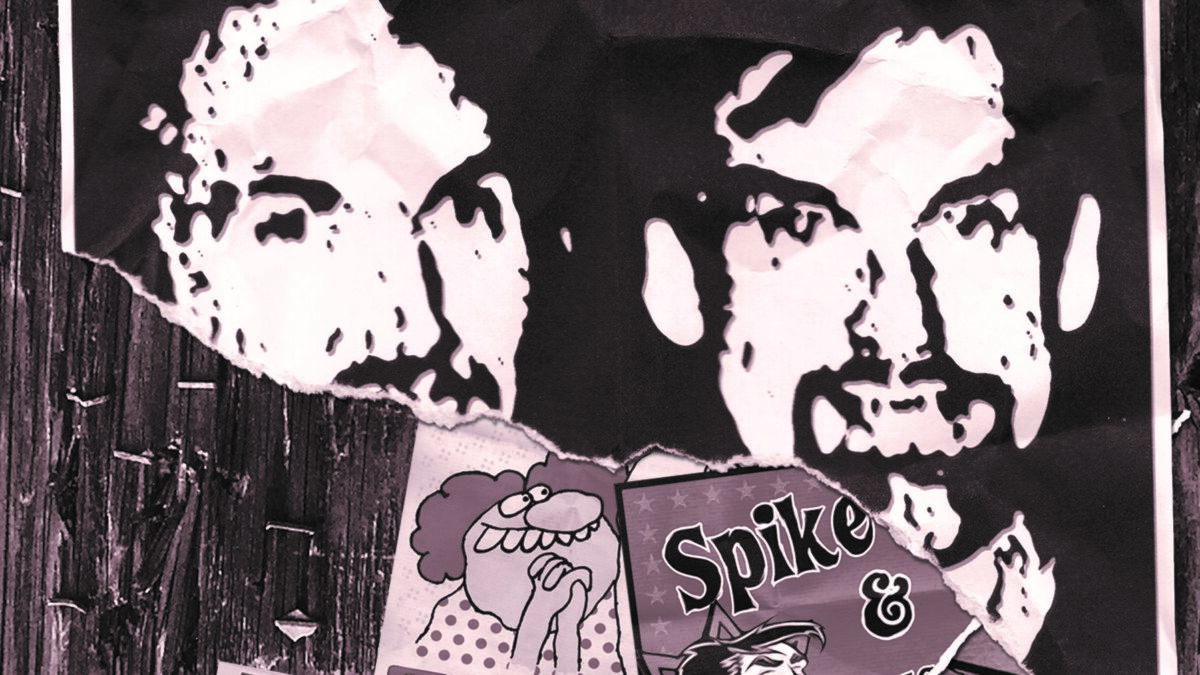 Verdict
Animation Outlaws is a simple but fun look at two of animation's most important champions and their influence.