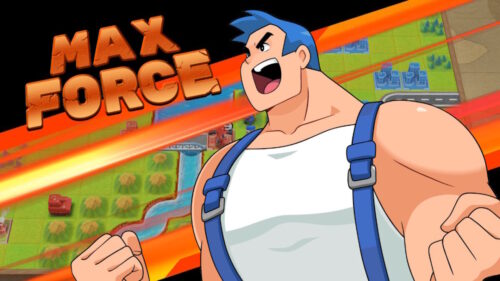 The Switch has rightfully gained quite the reputation as Nintendo's own "second chance" console, giving games and franchises that didn't quite earn the acclaim they deserved another go in front of a bigger audience. Typically, it's been Wii U titles like Super Mario 3D World, Pikmin 3 or Mario Kart 8, which have been brought forward with new enhancements and the like, but Nintendo and WayForward have ventured even further back into the past with Advance Wars 1+2: Re-Boot Camp, a smart and well-executed remake of two Game Boy Advance classics.
As the name implies, Advance Wars 1+2: Re-Boot Camp takes the campaigns, COs and gameplay from both the original Advance Wars and its sequel, Black Hole Rising, and shoves them all together in a big bumper package, complete with level creation and online play. If you're after the definitive Advance Wars collection, or you're just looking for a new strategy game to play on your Nintendo Switch, this is the game for you.
For the uninitiated, Advance Wars is a turn-based strategy game where players command units across a grid-based battlefield. Units range from your standard infantry to recon trucks, anti-air guns, tanks, battleships and even aircraft, while units can run into different types of terrain that can have an effect during battle. While you can capture territory and bases, most of the gameplay promotes aggression, considering that the attacking player often has the advantage in battle, which makes gameplay much quicker than some other strategy games.
On paper, Advance Wars is relatively simple, but it's the introduction of elements like Fog of War, CO powers and bases that can produce additional units are where Advance Wars gets a lot of its strategy and depth from. Even against the AI, battles can become quite tense, with victory and defeat sometimes hinging on the placement of one enemy unit, or the deployment of a CO power that just manages to turn the tide in one army's favor.
The gameplay is bound to appeal to anyone who loves strategy gaming, and the animation and graphics of Advance Wars 1+2: Re-Boot Camp add that extra level of polish to the overall experience. The whole game feels like a Saturday morning cartoon made into a game, which tends to be the usual M.O. for WayForward titles, but it certainly shines through in Advance Wars. Whether it's the different theme music for each character, the vibrant graphics or the excellent character art, this is definitely a huge presentation upgrade for the series.
Without spoiling too much, the campaigns see players traveling across Cosmo Land, which the nations of the Advance Wars world inhabit. The first campaign mostly follows the commanders from the Orange Star, as they have scraps with forces from Blue Moon, Green Earth and Gold Comet. Meanwhile, the second game sees these four nations unite against a common foe in the form of the Black Hole nation.
While the campaigns in Advance Wars 1+2: Re-Boot Camp could have easily settled into sameish skirmishes that grow boring after a while, there's a great pacing to them that allows new concepts, units and gameplay mechanics to be introduced slowly. Along with the drip feeding of content, the mission objectives themselves can be fairly varied, whether it's a last army standing situation, a duel to capture the most territories or a challenge to survive for a set amount of turns.
Difficulty-wise, players can pick between the casual and classic modes, with casual offering a more forgiving experience that's perfect for new players. There's still some challenges to overcome, particularly during the later levels of both campaigns, but it's usually quite manageable. For the majority of the game's levels, there's some kind of gimmick or strategy that you can use to make victory easier, which the game actively endorses to you when you happen to hit a game over.
Elsewhere in the game, you've got the War Room, which features a collection of special battles and maps that players can compete for the best scores in, along with a versus mode that supports four players across a range of maps, some user created. Combine all that with online play for up to four players and Advance Wars 1+2: Re-Boot Camp is a pretty well-rounded collection.
The only real ding on Advance Wars 1+2: Re-Boot Camp is that Advance Wars takes a very fundamental approach to strategy, focusing more on the basics than anything else, which could be off putting for players looking for something a bit more complex. Granted, it makes the game a good starting point for someone who isn't sure whether or not traditional turn-based strategy games are their bag, but if you're struggling to vibe with Advance Wars, it might be time to accept that strategy games aren't for you.
Still, that's not enough to stop Advance Wars 1+2: Re-Boot Camp from being another successful Nintendo Switch revival, for a console that's enjoying becoming a second home to ailing franchises. Maybe we'll even see the third person shooter spin-off to Advance Wars, Battalion Wars, get ported to the Nintendo Switch in the future. Until then, Advance Wars 1+2 is a fine slice of strategy action that'll keep you occupied for a few dozen hours, or more if you're looking to take your skills online.
A code for Advance Wars 1+2: Re-Boot Camp was provided by PR for the purposes of this review. 
READ MORE: 15 Best Strategy Games For Beginners
Some of the coverage you find on Cultured Vultures contains affiliate links, which provide us with small commissions based on purchases made from visiting our site. We cover gaming news, movie reviews, wrestling and much more.

Verdict
Competing with Fire Emblem for the title of premier strategy game on the Nintendo Switch, Advance Wars 1+2: Re-Boot Camp is a definitive combination of two cult classics.