AEW have confirmed the return of the AEW Championship Eliminator tournament in time for the annual Full Gear pay-per-view in November. Last year's inaugural tournament saw two former friends and budding rivals, Kenny Omega and Adam Page, deliver an outstanding opening match to determine the next challenger to then-champ Jon Moxley, a match which was of course won by Omega.
With 'The Cleaner' still in the top seat of the AEW roster, this year's tournament presents a horde of new challengers that could either attempt to dethrone the dominant champion, or challenge whichever rival happens to walk away with the title following Full Gear. The AEW roster is packed full of talent that all have a claim to the main event scene, so narrowing it down to just 5 is going to be a tough one.
Here's who could be walking away with the AEW Championship Eliminator tourney under their belt.
1. CM Punk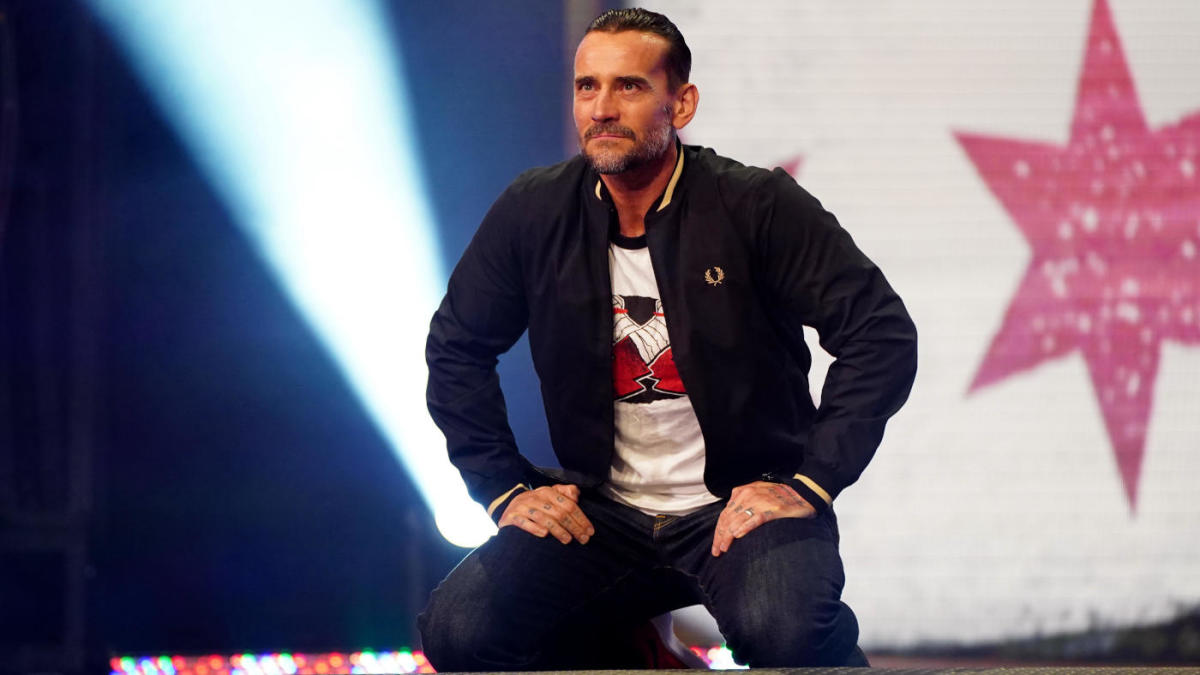 CM Punk is now 3-0 following his return to professional wrestling, having defeated Darby Allin, Powerhouse Hobbs and most recently, Daniel Garcia. Punk is on fire, and is a sure bet to eventually challenge for the AEW Championship in the near future. Whether Punk considers himself primed and ready to compete on that level is besides the point, the fans are salivating to see Punk in the championship picture, along with a slew of other huge debutants.
Punk is obviously a huge draw for the company, and currently he's yet to carve out a definitive rivalry in time for Full Gear, making him an easy pick for the Eliminator tournament. This would allow Punk to tick off a few of those dream matches he's got on his bucket list against some of AEW's best and brightest, while giving the fans a babyface run that they can really get behind.
CM Punk vs Kenny Omega, Bryan Danielson or Adam Page for the AEW Championship would be a massive deal for AEW, giving them a huge wave of momentum as they trundle into 2022 on a huge high.
2. Adam Cole
A fellow sure-fire main-event star for AEW is none other than Adam Cole (BayBay!).
Since making his triumphant return to 'independent' wrestling in the final moments of All Out, fans have been chomping at the bit to see Cole compete at AEW's top level. From what we've seen so far, it seems that Adam Cole is running a risk of fading into the background of the Elite, with Kenny Omega still very much the frontman of the group reaping all of the rewards. Cole is a much bigger star than that and is more than deserving of a future AEW Championship run. A victory in the Eliminator tournament could be a great first step towards that goal.
Should either Bryan Danielson or Adam Page dethrone Omega at Full Gear, then it's natural that The Elite would want to shoehorn one of their own into the contenders position to try and reclaim the belt. Seeing as AEW put a lot of weight on fresh faces in the championship picture, Kenny Omega would have to fight his way back to the top following his defeat, leaving the space open for Adam Cole to slip in and take over the show.
Adam Cole versus either of those two aforementioned stars would be an absolute banger on AEW soil, so let's make it happen.
3. Miro
Miro's TNT Championship run should be given a lot more credit than it's currently getting. I remember being sat watching the opening entrances at All Out this year, thinking to myself that Miro looks like one of the biggest stars in wrestling today. The physique, the entrance music, the attire, the charisma, it's all there, and for WWE to have squandered that is an absolute joke. AEW shouldn't let this go to waste now that he's passed the TNT title onto Sammy Guevara, they need to carry on running with that ball.
Miro is likely going to find himself featured in the brackets for the Eliminator tournament, whether he makes it all the way to Full Gear or not is down to debate but I personally would love to see him go the distance. Miro's track record makes him a threat to the rest of the AEW roster, including both the bigger hosses and the smaller, diminutive stars. Have him steamroll through the competition and present him as a true, final boss-like entity when it comes to the finals at Full Gear.
Better yet, have him with the whole thing. Should Danielson or Page be walking into the next Dynamite as AEW Champion, then having a vengeful, god-driven Miro as their first obstacle would be a fantastic story to tell.
4. Sting
Bare with me on this one.
I imagine there are a lot of you already rolling your eyes at the idea of an old-timer like Sting going over most of the younger stars on the AEW roster, but there's no denying that Sting holds an X-factor in AEW, and that's an easy sell for one last run at a World Championship.
'The Icon' debuted on the same night as Kenny Omega's championship win and almost stole the thunder away from him and his big heel turn. Even though the two have yet to come face-to-face, there has to be some sort of deep-rooted tension there to be exploited in a hot storyline. Fans are still as enamoured with Sting as they were during his heyday and watching him don the facepaint and the singlet one more time for a final hurrah at the main event title would be a fairy-tale ending for the Stinger's in-ring career.
Not to say this should be his retirement feud, as Sting has proven there's more than enough left in the tank, but this could very well be his last headlining feud. Sting's name holds enough weight in it to justify his placement in the title picture and see him through the Eliminator tournament as an unlikely underdog figure. I'd love to see it and I'm sure deep down you would too.
5. MJF
There's been a lot of talk about AEW's four pillars as of late, one of those being MJF, the hottest heel in pro wrestling today. The AEW fans love to hate MJF but there's no denying he oozes talent that should one day see him through to becoming a World Champion. The last we saw of MJF in the title picture was at last year's All Out, where he competed against Jon Moxley in the show's main event. Since then, MJF has feuded with Chris Jericho, Brian Pillman Jr. and Darby Allin, all of which have been hugely successful for him as a dependable star.
It's about time MJF is rewarded with a big win, and the AEW Championship Eliminator tournament could be the ideal way to give him what he's owed. Considering that we might see a babyface champ after Full Gear, MJF would be a fantastic opponent for them to start feuding with. He and Adam Page already have a rich history in AEW, watching them enter an AEW Championship feud would be a nice call-back to the very first Double or Nothing, where they were both positioned to be future main event stars in the Casino Battle Royale.
Likewise, MJF and Bryan Danielson would easily be a great match with the AEW title in between them. Whichever way you look at it, MJF is more than ready for that next step in his career and with the simmering tensions with Wardlow now taking centre-stage, that could be an intriguing factor in his title run going forward.
READ NEXT: Will Andrade El Idolo Succeed In AEW?
Some of the coverage you find on Cultured Vultures contains affiliate links, which provide us with small commissions based on purchases made from visiting our site. We cover gaming news, movie reviews, wrestling and much more.