Let's talk about money, shall we? Hollywood loves money, which is why in recent decades the American film industry has become addictively reliant on the sequel. Like anti-depressants, once Hollywood got hooked on the sequel it no longer realised how dependent it had become on the cruel mistress that is the movie franchise. This year though, some major box office diarrhoea should have studios thinking twice on keeping things this way.
I want to point out upfront that these are not necessarily bad movies, just bad business. In the past, great movies have tanked at the box office (Scott Pilgrim, you deserved better). This year, though, an uncomfortable amount of sequels have left movie studios with their pants round their ankles. Do Hollywood need to start looking elsewhere for their quick fix?
Star Trek Beyond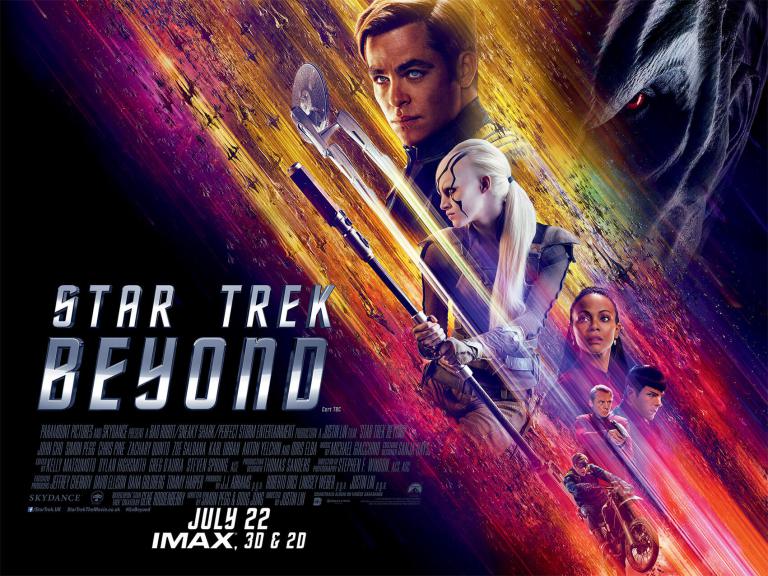 I've said it before and I'll say it again: Star Trek is not a billion dollar franchise. However much Paramount tries to tweak the formula for every successive sequel – a different director, a fan favourite screenwriter – it might be time to accept the truth: Star Trek's box office ceiling is about $400 million. Make it more like Star Wars, skew it towards the Guardians of the Galaxy crowd, it matters not as long as it's Trek. Which is not to say Star Trek films can't be profitable, just that they never will be as long as the studio keeps spending $150 million on each one.
Budget: $185 million
Global Box office: $231 million* (Still showing in many theaters)
Zoolander 2
What do you do when all your other franchises have petered out and your box office drawing power is on the slide? If you're Ben Stiller, you go back to the one movie everyone still loves you in. While the original Zoolander might have been more of an underground hit than a legitimate box office success, Stiller probably thought a cult following was enough to sustain a $50 million budget. Truth is, sometimes reviving an old movie after so long just makes the whole thing look archaic. The comedy Zeitgeist has changed, and it left Zoolander behind.
Budget: $50 million
Global Box office: $56 million
Alice Through the Looking Glass
It's pretty simple really, stop giving Tim Burton so much money. While Burton himself didn't direct this follow up, his 2010 version of Alice In Wonderland is a rare example of a film everyone saw, only to immediately forget. Hollywood like sure things, and to them a film which went out and made a billion bucks must have screamed sequel. Unfortunately Alice was visually stunning but paper thin and simply not that memorable. Next time you want to make a sequel, guys, make sure people were actually excited about the original first.
Budget: $170 million
Global Box office: $294 million
The Huntsman: Winter's War
If Kristen Stewart decided to walk into Universal Pictures headquarters and drop a mic in the lobby, could anyone blame her? After the questionably successful Snow White and the Huntsman earned itself a sequel, the title character somehow ended up cut from the film. Stewart as Snow White was apparently a bust, and the decision was made to hang the follow up on the box office majesty of her co-star Chris Hemsworth. Perhaps no one was listening when the intern told Universal executives how badly Blackhat and Into the Heart of the Sea had performed in cinemas. Hollywood clearly has more work to do when it comes to respecting its female stars.
Budget: $115 million
Global Box office: $165 million
Allegiant
Divergent was a tolerable film saved by the brilliance of Shailene Woodley. Insurgent was so self involved not even Woodley could carry it. If the heir apparent to The Hunger Games, Twilight and Harry Potter isn't bulletproof at the box office, movie studios should beware. Exactly what's happening with the Divergent franchise is anyone's guess at this point – including its stars, who were left in the dark when news broke that Lionsgate were planning a move to television for the final film of the franchise. Because Allegiant bombed you guys, it bombed real bad.
Budget: $110 million
Global Box office: $179 million
*All  box office totals are taken from Box Office Mojo at time of writing (August 23 2016) and rounded to the nearest million.
Some of the coverage you find on Cultured Vultures contains affiliate links, which provide us with small commissions based on purchases made from visiting our site. We cover gaming news, movie reviews, wrestling and much more.