5 Games To Play Ahead Of Red Dead Redemption 2
Sick of waiting for Red Dead Redemption 2? These games will tide you over, at least for a little while.
OUR LATEST VIDEOS
October 26th is an important date in the gaming calendar for two reasons. The first, it marks the release of the highly anticipated Red Dead Redemption 2 for PS4 and Xbox One. The second, it is the last time a large portion of the human population will be seen for a couple of weeks.
Read Dead Redemption 2 will be the first new game released by Rockstar since 2013's GTA V. With five years between titles and more than eight years since the last Red Dead game, expectations are very high indeed. Judging from what we've seen of the game so far, it might not struggle to garner some plaudits, even if Rockstar have been a bit restrained with what they've shown.
If you can't wait until then (and who could blame you), we've compiled a list of games that may scratch your Red Dead Redemption 2 itch. Either through them being Western themed or offering an experience that at least resembles the one you'll find in the release game, these might tide you over just fine.
1. Red Dead Redemption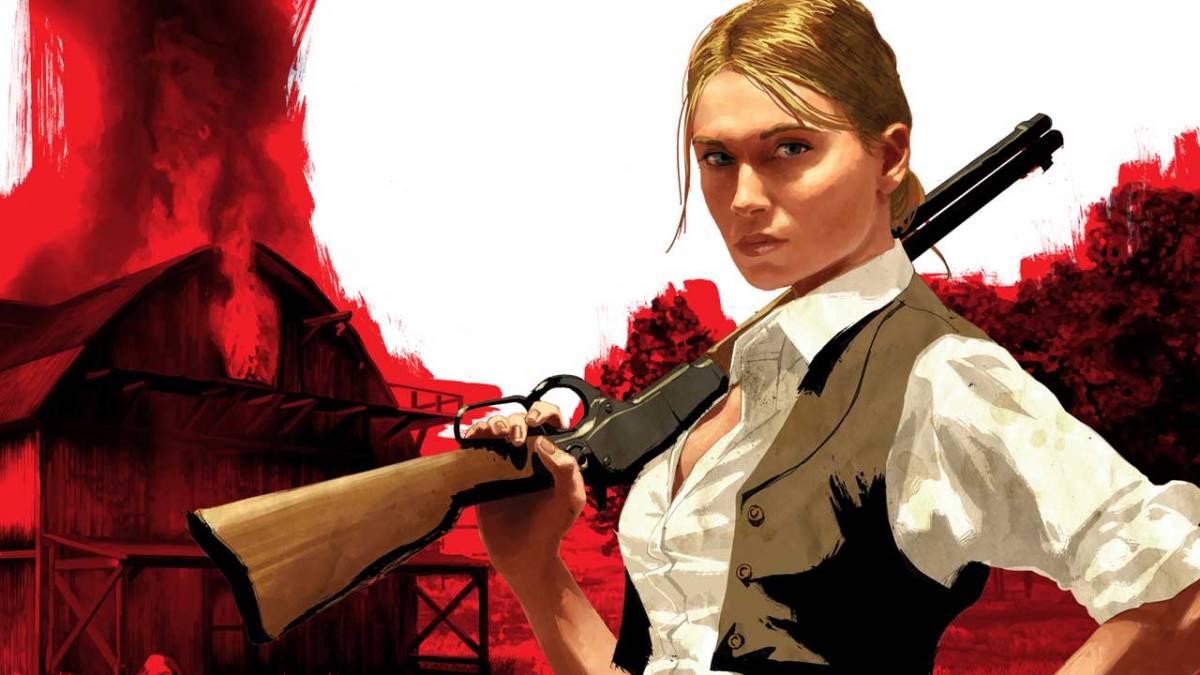 Developer: Rockstar Games
Publisher: Take-Two
A big "duh" on this one, but really, you should play Red Dead Redemption regardless of anything. Feeling still remarkably fresh and fun to play, no Western games managed to hold a candle before or after the release of the original RDR game, owing to the game's captivating story, ability to get drunk on a whim, and the general feel and mood of the piece. Its sequel has some big shoes to fill.
2. Gun
Developer: Neversoft
Publisher: Activision
The game that arguably did a lot of what Red Dead Redemption did half a decade beforehand, Gun really is an overlooked beauty of the PS2 era. With a surprising sense of brutality and deeper mechanics than many of its peers at the time, Gun may be showing the signs of age, so you should probably play the hell out of it and campaign Activision to make a second game. Considering how it sold in the millions and was widely beloved, it is baffling why we haven't seen a Gun 2 yet.
3. Call of Juarez: Gunslinger
Developer: Techland
Publisher: Techland Publishing/Ubisoft
Some may prefer the earlier entries in the Call of Juarez, obviously excluding The Cartel because that game needs to be placed in a saloon and shot up by a dozen angry cowboys. Gunslinger is a return to form after the aforementioned mess that was The Cartel and features the most modern and contemporary shooting as a result. There are barely any bells or whistles with Gunslinger, instead it's more a case of whipping out your dual revolvers and seeing how stylishly you can make all of the bad guys go dead. We are all for it.
4. Fallout: New Vegas
Developer: Obsidian
Publisher: Bethesda
While not technically a Western game, Fallout: New Vegas has a lot of themes, namely your protagonist waking up in what may as well be a digital recreation of the set of Unforgiven. From there, New Vegas opens up massively as well as opening a massive hole in your social obligations. If you're looking for a game that can make the time until Red Dead Redemption 2's release date fly by because it completely consumes you, New Vegas is it.
5. Mad Dog McCree
Developer: American Laser Games
Publisher: American Laser Games
You know, for the perspective. Mad Dog McCree, the FMV cheesefest that is a cult favourite in the same way Troll 2 is, represents Western video games at their most basic and generally not great, whereas Red Dead Redemption 2 will allow you to grow a damn beard with the passage of time among many other innovations. You can most recently find it on PS3 and complete it on your lunch break, so you may play a piece of gaming history, even if said history is one many people would like to forget all about.
Red Dead Redemption 2 launches on October 26th for PS4 and Xbox One. If you want more Red Dead, we recently discussed the stuff we absolutely don't want in the game, including a total lack of respect for Mad Dog McCree. Elsewhere, Rockstar just recently released a handsome selection of new screenshots for the game.