When 2020 descended into madness, there were many unexpected and surprising repercussions. These include the introduction of lockdowns in countries around the world, cancellation of major sporting and media events, and a long-deserved appreciation gained for the medical workers risking their lives every day. One of the least expected responses was the closing of cinemas worldwide and multiple delays of films, such as expected box office successes Mulan, Black Widow, A Quiet Place, and many more.
During this time, a relatively under-acknowledged film in Trolls World Tour, a sequel to the 2016 solid hit Trolls, was planned for release on April 10th of this year, but due to the pandemic, was instead released for digital rental. To the shock of many, Trolls World Tour broke several streaming records and is estimated to have made at least $40 million over its release weekend, a successful debut by any standards.
Unfortunately, CEO Jeff Shell used this opportunity to suggest that in future, Universal releases might premiere simultaneously in cinema and on video on demand, a comment that would quickly inflame reactions from AMC Theatres CEO Adam Aron. The response from Aron highlighted the previously agreed 90-day exclusive theatrical window for Universal films in cinema, meaning that any new movies are not supposed to become available on DVD or on-demand until after ninety days in cinema. Insulted by the plan as suggested by Universal Pictures CEO Shell, Aron announced that AMC Theatres would no longer show any Universal Pictures movies on their screens, a vicious response considering AMC has 1,000 cinemas worldwide. Recognised as the biggest cinema circuit in the world, this would also include all Odeon cinemas in England, Scotland, Wales, Northern Ireland, and Republic of Ireland.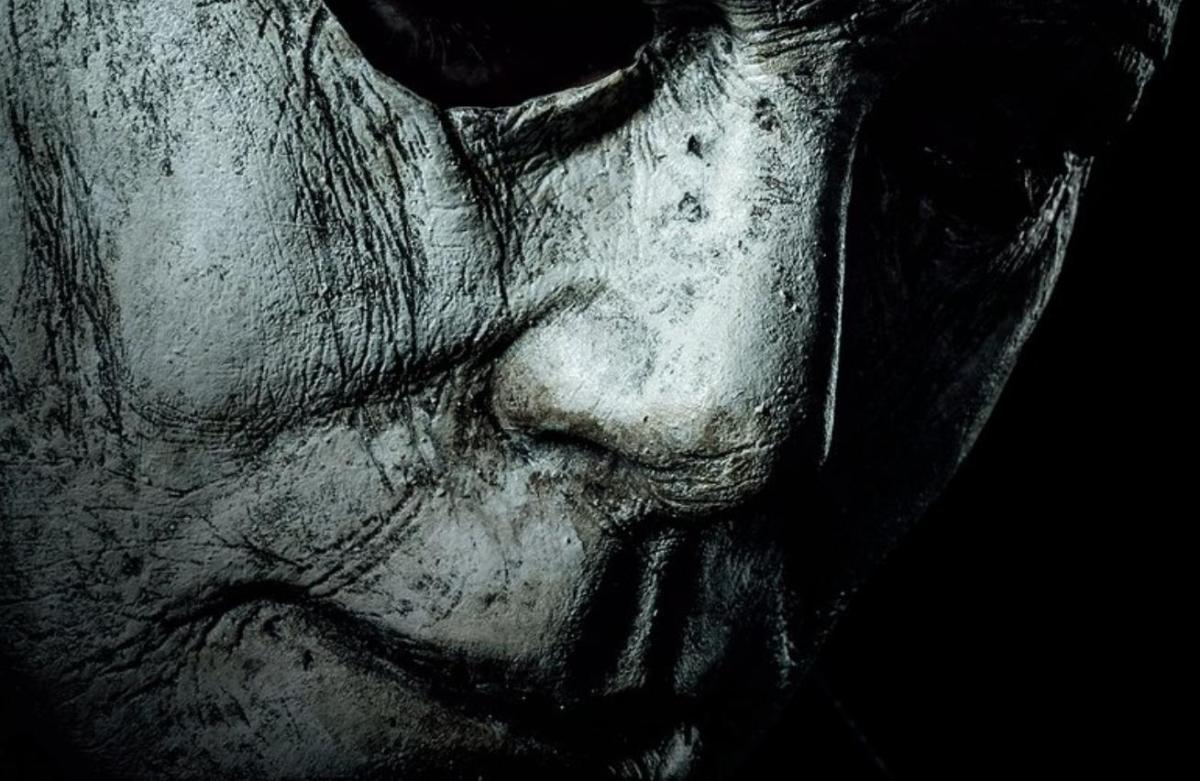 Some of the films that may be affected by these decisions are ones that were expected to be substantial box office winners. If we look back at just some of the resurgent series that Universal are involved with, we can see examples such as the Dark Universe, and Halloween. Now, while the Dark Universe had issues with both Dracula Untold and The Mummy struggling financially, the recent correction seemingly implemented by Blumhouse Productions suggests a possible resurgence for the series. With the release this year of The Invisible Man, featuring Elisabeth Moss and focusing on a modern interpretation with subtextual inclusion of domestic abuse, Universal had gained a box office hit on a budget of just $7 million, having earned over $120 million prior to the closing of theatres. Emboldened by the strong success of such a sleeper hit, Universal are currently planning a range of projects, including but not limited to:
– A character piece based on Renfield, the former follower of Dracula, as directed by Dexter Fletcher who recently had hits with Rocketman and Eddie The Eagle.
– Dark Army, an ensemble piece focused on multiple monsters and under the control of Paul Feig, whose reputation of cheaply made movies with big returns makes him a favourite of studios worldwide.
– The Bride Of Frankenstein, written by David Koepp, the screenwriter behind hits such as Jurassic Park, Spider-Man and several others, a favourite of many big names.
By implementing this ban, AMC would be losing out on several possible sleeper hits with good word of mouth and large profits. This does not even consider recent successful franchise entries such as Halloween, the 2018 sequel to the original John Carpenter classic, with the latest iteration becoming the highest grossing film in the franchise with a box office of $255 million achieved on a budget of less than $15 million. Due to the success of the movie, two sequels were quickly confirmed to complete the trilogy, Halloween Kills and Halloween Ends, allowing for a ready-made audience to return to cinemas to watch these two sequels, and possibly eclipse the original box office. The reason for this is that many may have decided against going to see it due to having already been burned by Rob Zombie's iterations, but would have seen Halloween at home and become convinced. And yes, I am speaking from personal experience, as both sequels were instantly added to my watchlist for future viewing once released in cinema.
There is also the Fast & Furious franchise, currently the tenth highest-grossing franchise in history, having grossed just short of $6 billion with eight originals and one spin-off currently, with the last four films being the highest grossing in the series. There are currently two in the main series planned for release, F9 featuring the younger brother of Vin Diesel's character Dom Toretto, as portrayed by John Cena, and the as yet untitled tenth film to be released within the next year. A consistent box office success since the introduction of Dwayne Johnson in Fast Five, both movies could easily hit a billion dollars, while the success of recent spin-off Hobbs & Shaw, focusing on Johnson and Jason Statham's characters, has led to the development of two other spin-offs, one a sequel to Hobbs & Shaw and the other a female-led film.
One of the biggest possible losses for AMC Theatres could be Jurassic Park: Dominion, as regardless of people's thoughts on comparing the new sequels to the original films, both Jurassic World and Jurassic World: Fallen Kingdom have grossed over $1.3 billion, making them guaranteed box office glory. The third film looks to be the culmination of both this trilogy and the entire series, with old favourites Sam Neill and Laura Dern returning to their classic roles, which should convince several uncertain fans to possibly see the films in cinema. This does not take into account the news that there are two television shows currently planned for development, one an animated show and the other live action. With the success generated by the return to the Jurassic franchise, the focus seems to be shifting to a growth in television, especially with the recent inclusion of a short film in Battle At Big Rock, which was critically well-received.
There is also the twenty-fifth film of the James Bond franchise, No Time To Die, which also coincides as Daniel Craig's fifth and final outing. There are few movies as quintessentially cinematic as a James Bond movie, especially during the Craig era. Craig's previous four movies had made just over $3 billion collectively and were critically well-received, with Skyfall in particular currently the 28th highest grossing film of all time. If No Time To Die continues the current success rate of the Craig era, then Universal could easily make close to $1 billion and would become involved with the next stage of the James Bond series. By refusing to show such a huge cinematic event, Cineworld and AMC would more likely give extra ammunition to any cinema chain that did show it, due to the lack of accessibility elsewhere.
This doesn't even take into account the amount of animation films with upcoming sequels, including the 2016 hit Sing, which made over $630 million at the time and only grown in popularity since, The Addams Family released last year which made over $200 million on a $24 million budget, and the second Minions movie in the ever-expanding Despicable Me franchise. There is also the fifth movie in the growing Purge franchise, a series that so far has featured budgets varying from $3-13 million and all made a minimum of $89 million each, with an increase in every film, suggesting the fifth and final movie could become the most successful of the series. The biggest and most surprising missed opportunity would be Blumhouse Productions, who in 2014 signed a first-look deal with Universal Pictures, which means the creators behind the Paranormal Activity, Insidious, Creep, Happy Death Day, Sinister series, as well as surprise hits such as Whiplash, The Gift, Hush, Split, Glass, Get Out and BlacKkKlansman, would not be allowed their films in Cineworld or AMC Theatres, which means it's no longer large tentpole movies being affected, but smaller, intimate movies.
AMC are unfortunately thrusting themselves into a war with Universal Pictures that may have repercussions for the future. However, despite these threats being made, AMC Theatres are not actually in a position of power, due to the decline in popularity of cinema, as mentioned earlier. This is demonstrated in the recent news that AMC is expected to lose between $2.1 and $2.4 billion in the first quarter of 2020, due to the closing of locations during the global pandemic. AMC were already in a weakened position, considering that last year their revenue of $1.2 billion in the same quarter has now fallen roughly 22% down to $941.5 million, the company admitting they are "generating effectively no revenue". No matter which way we analyse the situation, AMC is currently in a financially precarious situation during an unprecedented pandemic, and rather than working within the situation, have decided to cut their nose off to spite the face.
What may be of benefit to cinema, though, and one of the only positives, are the opinions of certain directors and producers. With the upcoming release of his latest movie Tenet, which features his largest budget yet at $205 million, Nolan has been pushing very hard for it to still be released on its original opening date of July 17th, 2020, despite the current pandemic. This is not a complete surprise, due to Nolan's love of film stock and practical effects, as well as his preference for epic movies in IMAX to help entice audiences from home viewing. In essence, Nolan considers himself a traditionalist, beholden to the idea of movie theatre experiences, and has previously slammed Netflix for its own adherence to online streaming.
Nolan is not the only one to have slammed online streaming, another filmmaker less fond of streaming would be JJ Abrams, who reportedly chose to sign a deal worth $250 million with WarnerMedia over a $500 million deal with Apple TV, as Apple were not demonstrating any commitment to theatrical releases because of the 90-day window as mentioned earlier.
Considering that Nolan, and Abrams are on the worldwide list of highest-grossing film directors (at seventh and eighth, respectively), their aversion to streaming options do not come as a surprise. This is not even considering someone like James Cameron, number five on the highest-grossing list, but more specifically, the man behind the second and third highest grossing films in history, with Avatar and Titanic, respectively. Cameron has spent the last eleven years of his life dedicated to creating four sequels to the original Avatar, with the first expected to be released in December of 2021 and the next three every two years in 2023, 2025, and 2027, most likely featuring extensive 3D filming, just like the original, which would be more suited in a cinematic experience.
What this could mean is that, while Universal Pictures may be deciding to challenge the original concept of releasing films in cinema, and both AMC Theatre and Cineworld are taking them on, it is the uncertain repercussions that are most fascinating. While Universal Pictures may be deciding to continue with their controversial plan, other companies will be watching with interest to see how it develops. On the one hand, if Universal is banned from the two biggest cinema retailers in the world, it means that other studios can utilise more screens. This offers an opportunity for smaller films to get more chances and run longer as they are not rushed out due to Universal Pictures releasing their films.
But then there's the option of other cinemas who haven't banned Universal deciding to continue to screen their movies and gaining a huge traction in fans because of their being the only viable option for movies such as F9 or No Time To Die. Although, if that does happen, it could mean the development of a schism within Hollywood itself, as certain traditional directors could refuse to work with any studios that decide to forego releasing in cinemas at all, if they feel it's more financially beneficial to release on video on demand. Sides may develop if cinemas and studios wage war with one another, and streaming sites begin to be blamed for these developments.
The possibilities and repercussions could be endless. All because Universal Pictures got too excited for Trolls World Tour doing much better than they expected on a streaming site, after an unfathomable pandemic impacted on the world. The choices made this year could shape AMC's future not just in terms of their relationship with studios, but whether they will even exist within the next decade.
Some of the coverage you find on Cultured Vultures contains affiliate links, which provide us with small commissions based on purchases made from visiting our site. We cover gaming news, movie reviews, wrestling and much more.