Early in his writing career, Stephen King scored several direct hits with works such as Carrie, IT, The Shining, Cujo, and"Pet Sematary. Said works revolutionized the horror-fantasy genre and ensured King his place among literary sages such as Edgar Allen Poe and HP Lovecraft.
With the release of Nikolaj Arcel's The Dark Tower, we get a look at what King describes as the "magnum opus" of his career. The Dark Tower series is an 8-part saga which follows the quest of Roland Deschain, the last remaining member of the "gunslinger" order. Armed only with his revolvers and his wits, Deschain embarks on a perilous journey to reach the Dark Tower, which is at the center of power in King's multiverse.
The movie opens with exposition about the Dark Tower and how it requires the mental powers of children to maintain cosmic order. After being introduced to a slightly disturbing scene in which psychic children have their mental energies almost surgically removed from their heads to bring down the tower (yeah, hold on, it gets good), we're introduced to Jake Chambers, played by Tom Taylor. Chambers is an awkward teenager who keeps having visions of the tower and the dangers that are approaching this realm. After escaping the clutches of shape-shifting agents sent by the evil Man in Black, Chambers comes across an abandoned house of which serves as his gate into the multiverse. There, he meets the famed gunslinger Roland Deschain, played by Idris Elba. Their encounter marks the beginning of a quest to bring order to the multiverse once and for all.
Now, hard as that little synopsis may have been to digest, it's no surprise The Dark Tower has endured less-than-stellar reviews from critics. It's a shame, though, as I feel the movie really isn't that bad.
The viewer must be reminded that this film is a continuation from the eighth installment in King's series. Given that we have ourselves a 90-minute film, much is bound to be lost for those who're not familiar with the overall story preceding it. We never see Roland or Jake reach the Dark Tower, as we expect, nor do we really get an idea as to what its overall function is and how it relates to holding the universe together. As a result, the film loses a lot of points in telling a coherent story.
Where it succeeds, though, is with its effort. A lot of thought and creativity went into this film, and it shows.
Dark Tower has many well-balanced moments of darkness and humor, and the pacing never gets dull or over-the-top. All of the characters held my interest, especially newcomer Tom Taylor in his portrayal of Jake Chambers. Taylor has a limited résumé in the motion picture industry and at his teen age, acting for the big screen poses a major challenge. Taylor, however, did not drop any lines or show any signs of self-consciousness that occasionally hinders the craft of teenage performers on screen. What we get is a decent performance in what looks like a promising career.
Idris Elba also gives a well-rounded performance as Roland Deschain. In true "gunslinger" fashion, he's a solid action hero with bullet-time reflexes and an almost cold-blooded nature when it comes to shooting his enemies. On a deeper and more important level though, he is vulnerable and lost in his quest for justice. He's not a constant badass like Leonidas or a suave charmer like James Bond. There is a very human quality to this character and Elba delivers it magnificently.
Of course, all hats-off and kudos go to Matthew McConaughey, whose performance as the Man in Black leaves even the film's harshest critics in awe. McConaughey doesn't waste his time with this one. His character is evil and enjoys it, and McConaughey's choices clearly revolve around making this character's sinister persona believable and chilling. For his efforts, McConaughey earns a place among Cary-Hiroyuki Tagawa, Raul Julia, Heath Ledger, and other actors who've played such "delightful bad guys" in cinematic history.
If you ask me, as someone who has not read a single book in the series, it seems Dark Tower belongs on the same tier with the Mortal Kombat or Street Fighter movies. Said movies are adaptations from other mediums, making it nearly impossible represent faithfully in film. The results aren't perfect, but given the effort and the time put into them, they make for good popcorn entertainment.
Some of the coverage you find on Cultured Vultures contains affiliate links, which provide us with small commissions based on purchases made from visiting our site. We cover gaming news, movie reviews, wrestling and much more.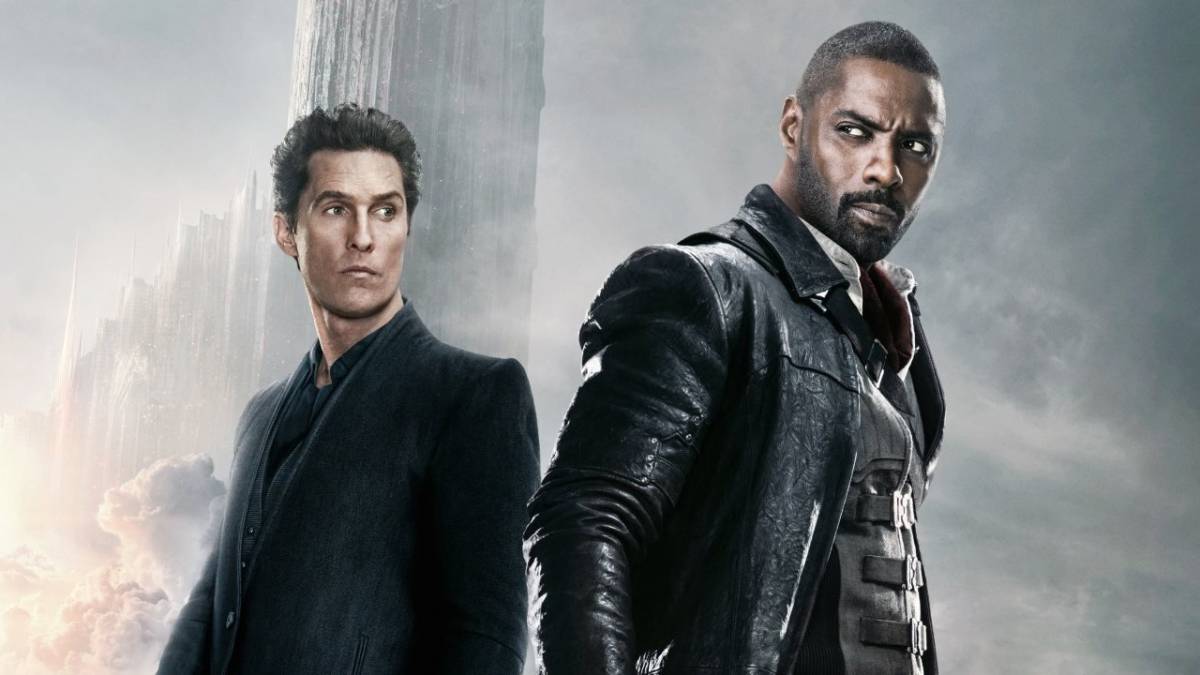 Verdict
Can't say that I hate this movie as much as some do. It has its flaws, but its strengths carry it through.