Perhaps the only thing you need to know about Across the Spider-Verse is that early in the film a character says you can't have your cake and eat it too, and Miles Morales (Shameik Moore), the central Spider-person of the film, responds "you can if you have two cakes." While there is only one movie here, it feels like that logic of cake having and eating applied to everything in Across the Spider-Verse.
The film attempts to pack a multiverse-hopping story with several parallel plots into a two hour and twenty minute runtime, includes "BLM" stickers alongside talk of "good cops," and offers anti-capitalist jokes next to cameos that feel like "look at all the Spider-Man media you should spend money on" advertisements. Perhaps most of all that feeling applies to the blink and you'll miss it moment when a disabled Spider-person makes a joke about using humor as a crutch and is never seen again that will likely be celebrated as a win for representation.
It's a film that reminds us why the best multiverse-spanning superhero stories in comics are serialized across months and sometimes even years. Across the Spider-Verse plays the cognitive dissonance of spoken anti-capitalism in a major blockbuster far too blatantly.
Unlike Disney's recent success with supporting innovative and exciting animation in the Star Wars: Visions shorts, Across the Spider-Verse doesn't take the opportunity to be free of an interconnected monstrosity to tell stories that haven't been told before. Instead, it uses its multiverse to play on nostalgia and lean hard into "here's something else you should spend money on" advertising.
Part of the success of Into the Spider-Verse was its ability to stand alone. There were plenty of references for comics fans of course, but it was entirely legible to viewers unfamiliar with every piece of Spider-Man media. Across the Spider-Verse leaves you feeling like there are movies, TV shows, and video games you have to consume to fully appreciate it. Perhaps most disappointing of all, there are several references to the Marvel Cinematic Universe in Across the Spider-Verse that make it feel like just another cog in the neverending MCU machine.
What makes these flaws more frustrating is that there are moments of great art here. The film opens in Gwen Stacy's (Hailee Steinfield) world where backgrounds are painted in watercolor and they change into different shades and shapes during meaningful conversations. There are several two-dimensional sequences that look stunning in both monochrome and overwhelming color. There's even a brief stop-motion segment that takes a moment to register as real stop motion.
The story itself is also compelling and thematically rich. A new villain is introduced in Spot (Jason Swartzman), whose origin is tied to Miles's and whose power of creating teleporting holes in space makes for some wonderfully surreal fight sequences. While the introduction of a Spider-people team brings up genuinely interesting meta textual questions about retelling slightly different versions of the same story over and over.
The problem isn't with anything in the story, but that it's not suited to a single feature film. The story requires significant development for several characters. There's a wild amount of exposition to convey, at one point the narrative stops to info dump, something that would feel much more at home in a serialized story than a feature film. But most distracting of all, there are moments throughout, and many towards the end, that feel like cliffhangers for episodes or issues. I found myself expecting the film to end at least three times in its final twenty minutes.
There's an interesting and exciting story to tell here, but feature film isn't the way to do it.
READ NEXT: Where to Watch Spider-Man: Across the Spider-Verse Online
Some of the coverage you find on Cultured Vultures contains affiliate links, which provide us with small commissions based on purchases made from visiting our site. We cover gaming news, movie reviews, wrestling and much more.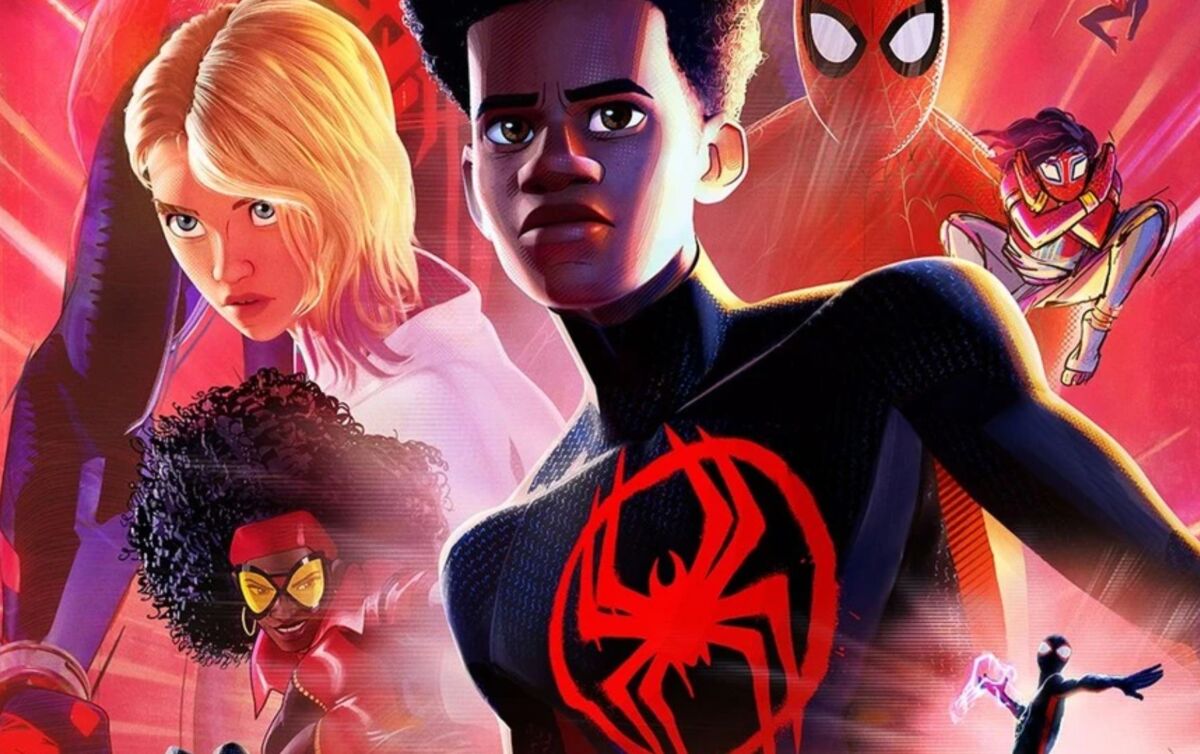 Verdict
Across the Spider-Verse is beautiful and tells an interesting story, but would have been far better suited to a serialized medium.