Resident Evil 2 is a game filled with puzzles, as is the Resident Evil way. There is one such puzzle early on that you should consider the "tutorial" for the challenges to come: the quest to open Leon's desk.
Leon was due in at his new job a week ago but shied away from it once he heard what was going down in Raccoon City. As a result, once he reaches the Police Station, there is a welcome waiting for him in the West Office.
Once there, presumably after jumping through the hole in the window from the Operations Room, you will encounter a row of desks with a safe in one of the rooms. Make your way towards the back of the room and you will find Leon's desk with a note from one of his colleagues.
The note asks him (note that you can also play as Claire during this puzzle with the exact same solution) to open his desk by using all of the first letters of the first names of his colleagues as letters for two combination locks — the locks correspond with the side the desks are facing.
This is a fairly straightforward puzzle, so begin on the left and look at the names on the desks to find the letters N-E-D. Put this into the combination lock to move onto the right side.
Be careful here: there is a zombie slumped over a desk who will almost certainly get up when you go near him. His nameplate is on the floor by the chair, which will then spell out M-R-G when used in combination with the other letters.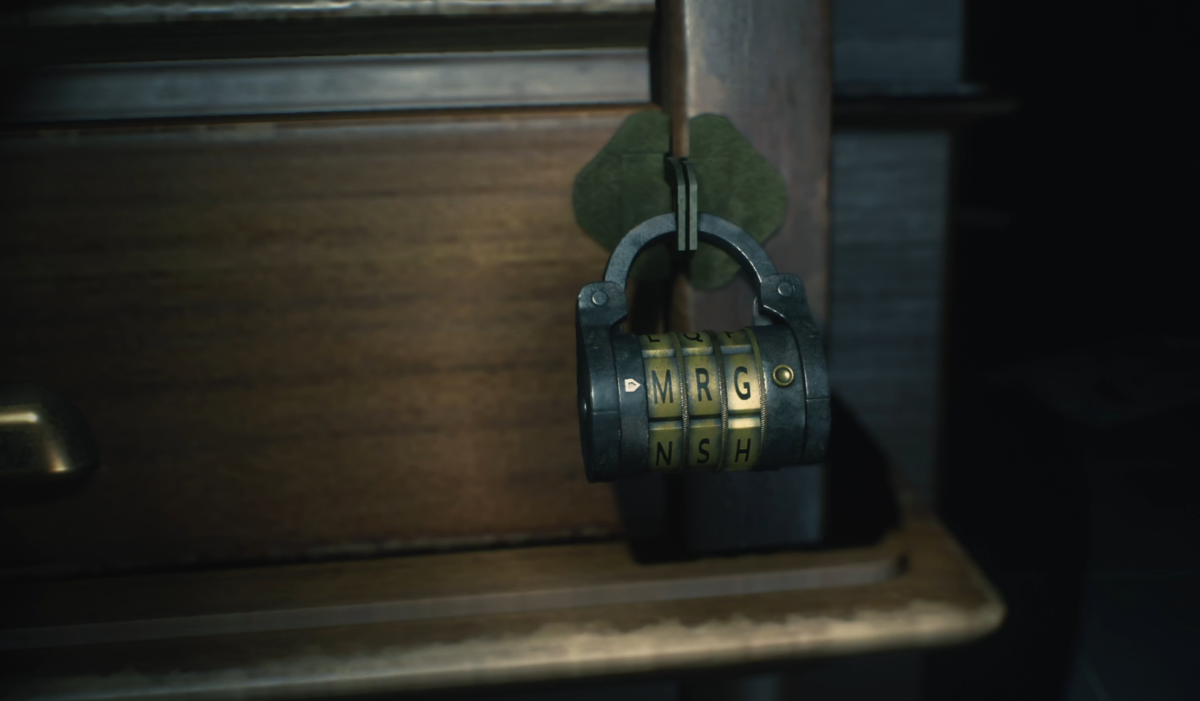 Simply put this into the combination lock on the right and then enjoy your ammo. Note: this same solution also applies to either of the 2nd Runs for either character.
You can check out how to open Leon's desk in the video below.
From our Resident Evil 2 review:
"Resident Evil 2 is, quite simply, one of the best remakes of all-time. Capcom have nailed their new vision of a classic just like they did back in 2002 by modernising a decades old game to feel like something completely fresh. Whether you want to take a trip down memory lane or are just experiencing the disconcerting decadence of the police station for the first time, Resident Evil 2 is the first essential purchase of 2019."
Some of the coverage you find on Cultured Vultures contains affiliate links, which provide us with small commissions based on purchases made from visiting our site. We cover gaming news, movie reviews, wrestling and much more.