Seeing a movie totally blind is always the best way to do it, isn't it? With Nocturnal Animals, I'd managed to partially do this – I'd only seen a single trailer quite a ways back – and it made my time with the film all the more enjoyable. It's definitely a movie that won't appeal to absolutely everybody, but my time with this gritty mystery starring Jake Gyllenhaal and Amy Adams (amongst a few others) was an absolute thrill ride.
The basic gist of the film is that artist Susan (Amy Adams) is bored of her luxurious, artistic lifestyle. Her husband ignores her, and she's lacking the drive to properly throw herself into her work; completely shocked when she discovers that other people actually enjoy what she does. After her husband leaves on a clandestine business trip, she receives an early copy of her ex-husband's new novel in the post: titled, appropriately, "Nocturnal Animals". The rest of the movie is a dramatisation of the novel as Susan progresses through it, with occasional flashbacks which reveal that it may not be entirely based in fiction.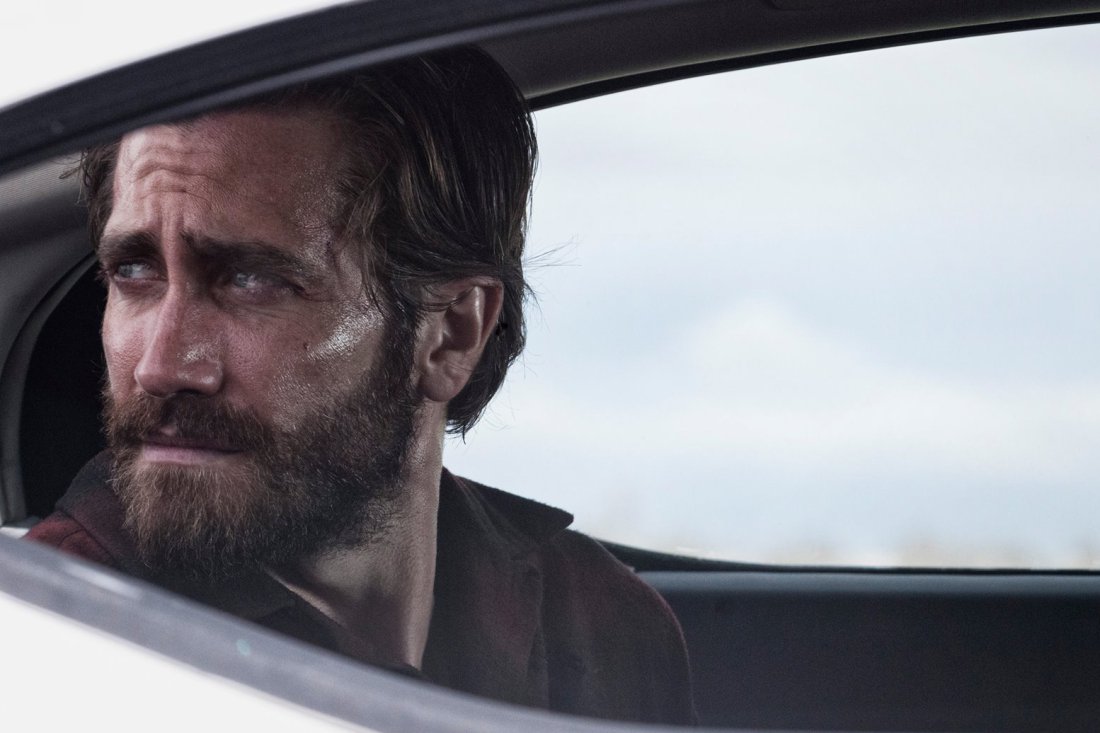 This is very much a film which excels solely based upon its performances. Amy Adams as the desperately unhappy artist living in luxury is easy to empathise with, despite it being likely that most viewers will never come close to the life she's acquired. But it's almost wholly down to Jake Gyllenhaal's performance as Tony within the novel that drives the movie forwards, and keeps you rooting for him to reach some kind of conclusion with his story. Within the novel itself, Tony's family are kidnapped and assaulted by a gang of outlaws, and he then teams up with a justice-seeking detective (Michael Shannon) in order to avenge his wife and daughter. On paper, it's not exactly the most unique story in the world, but the way in which it's presented is what really makes Nocturnal Animals shine.
The cinematography of Nocturnal Animals also contributes hugely to keeping you engaged with this story of loss, revenge, and brutality. Hauntingly beautiful shots of the countryside really hit home the overwhelming sense of isolation and scarceness that make Tony's situation in the novel truly terrifying; he has no hope of assistance when things quickly go from bad to terrible. There's also a lot of parallels between the real world and the fictional one of the novel that are dealt with expertly, and solidify the idea that this isn't a book that lacks in real-life inspirations. Edward, Susan's ex-husband and the author of the novel (and also played by Jake Gyllenhaal) is rarely seen, but his perspectives are strikingly clear as the book progresses.
Though there are several outstanding performances throughout the film, there's also a handful of appearances that amount to very little. This is particularly disappointing when you've got people like Jena Malone, who caught my attention after seeing the horrifically brilliant The Neon Demon, but then only use them for one or two scenes. Even Zawe Ashton, who some might know as Vod from Fresh Meat, only appears for a few minutes at the most. Still, I can understand why they had to limit certain performances, because this is very much a film that concerns the relationship of Susan and her ex-husband.
In a film that feels like it's all building towards a dramatic conclusion, I was a little deflated once the credits began rolling about five minutes earlier than I had expected them to. I can completely appreciate why director Tom Ford chose to cut the story where he did, and it leaves you with plenty of introspection, but I'd have liked more closure when it came to the characters. There's a handful of plot holes that you're left struggling with by the end, and I honestly wouldn't have minded an additional five or so minutes to tie everything together. Obviously, there's a risk of over-explaining matters, but I would rather that than several questions which will never be answered. However, if my only major complaint is that I wanted to watch more of the film, then that should tell you all you need to know: this is well worth your time.
Some of the coverage you find on Cultured Vultures contains affiliate links, which provide us with small commissions based on purchases made from visiting our site. We cover gaming news, movie reviews, wrestling and much more.