We all know reading can be therapeutic, and perhaps there is no better genre to process the state of the world as it is right now than horror. From ghosts to creepy children, cosmic horror to psychological terror, 2021 is promising pretty much any horror trope you could wish for and some of them sound so scary, us chickens won't even be brave enough to read to the end. Here are the biggest new horror books of 2021.
1. In Darkness, Shadows Breathe – Catherine Cavendish | January 19th, 2021
In Darkness, Shadows Breathe is one book you can run out and get right now, as it has just been released. Cavendish is a reliable pair of hands when it comes to gothic horror fiction, and In Darkness, Shadows Breathe has all of the promise of her previous work.
Nessa and Carol, two women from the same town, are thrown together by their proximity to the old asylum and the woman who seems to be haunting them both, Lydia Warren Carmody. The line between reality and dreams will be blurred, and it is a battle for their very own bodies.
2. The Children God Forgot – Graham Masterton | February 4th, 2021
Masterton's new novel is promisingly chilling in its premise. There is something about creepy children that just adds a whole new level to a horror, and it sounds like Masterton is completely going to town with that here.
A young woman births a monster. An engineer fleeing a dark tunnel underneath London sees a group of ghostly children. Two police officers are confronted with the dead coming back to life deep in the sewers of London. If you agree with me that scary kids are the worst part of any horror, you might love or hate this book in equal measure.
3. Tainted Love: Women In Horror Anthology – Azzurra Nox (Ed.) and Erica Ruhe (Ed.) | February 6th, 2021
I wouldn't be fooled by the fact that Tainted Love: Women In Horror Anthology is marketed at the YA market; something about it tells me it will be just as scary as any of the other books on this list.
The anthology contains fourteen stories (including one by the editors) which explore the ways in which love can go wrong, and the wounds it can leave. Some of the highlighted stories include one of an artist who discovers too late the danger of painting her muse, or a boy finding out how deadly a birthday wish can be. If you're new to horror, you might enjoy dipping in and out of this anthology.
4. A Broken Darkness – Premee Mohamed | March 2nd, 2021
Mohamed's Beneath The Rising was a very popular cosmic horror novel of 2020, and A Broken Darkness is the much anticipated sequel.
Nick Prasad is putting his life back together after the Anomaly, when the things from Beyond tried to force their way into our world. Nick is monitoring threats to humanity, including his ex-friend Johnny, when it becomes clear that some new portals are opening up and that the pair must once again fight against the darkness. But their friendship is not going to survive.
5. Whisper Down The Lane – Clay McLeod Chapman | April 6th, 2021
If you don't know much about the McMartin preschool trials, or the Satanic Panic of the 1980s, then firstly you should go and read up on them – they are wild. Then you should read Chapman's new novel, which is inspired by those events, and sounds like a cracking horror thriller.
Richard is a man without a past, newly married and teaching art at an elementary school, when a murdered rabbit is found on the school grounds with a birthday card for Richard attached. Thirty years after a boy named Sean told a lie about a favourite teacher, someone is here to make sure that those lies are punished. Knowing the inspiration, this is bound to be a profoundly psychological type of horror.
6. The Drowning Kind – Jennifer McMahon | April 6th, 2021
McMahon is the New York Times bestselling author who has been compared very favourably to Shirley Jackson, with her twisty and haunting tales. The Drowning Kind focuses on Jax, who finds her sister Lexie has drowned at their grandmother's estate.
As she is going through Lexie's things, Jax finds that she was researching the family and the history of the estate – which has a very dark history indeed. Woven in is the tale of Ethel Monroe, who finds that a spring which apparently grants wishes also takes what it is owed. If you liked any of McMahon's previous novels, or like The Haunting of Hill House or Bly Manor, then this is the book for you.
7. The Mary Shelley Club – Goldy Moldavsky | April 13th, 2021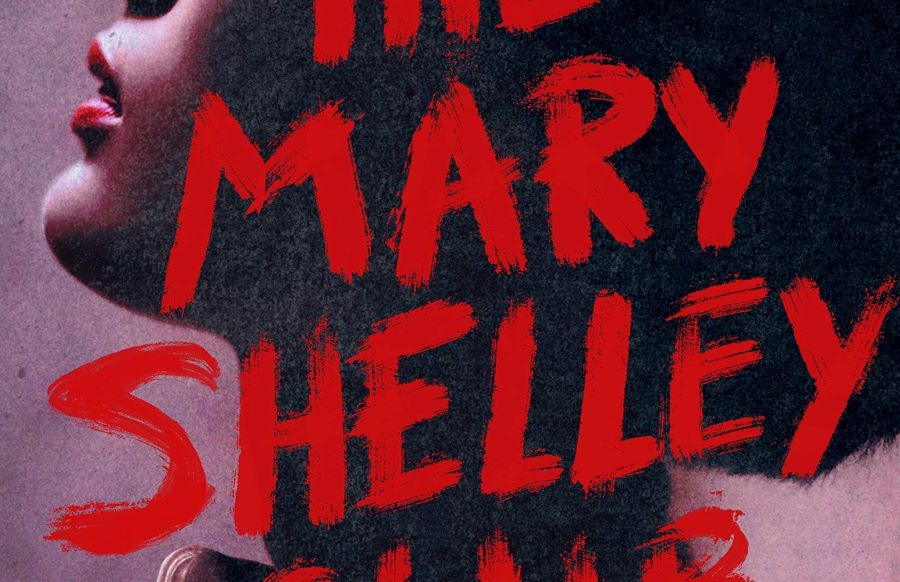 The Mary Shelley Club is a YA thriller that sounds like Mean Girls with a classic horror movie twist, which honestly is something I didn't know I needed.
Rachel Chavez loves horror films, because the rules are clear; don't go to abandoned buildings, don't split up, don't make out with anyone when there is a murderer around. Then Rachel is recruited to the Mary Shelley Club, a group of kids who play pranks and put people through Fear Tests. As the competition gets more dangerous, Rachel realises she is playing a game with quite a lot to lose.
8. Survive The Night – Riley Sager | July 6th, 2021
Sager's new novel is one of the most anticipated on Goodreads, and honestly the blurb sounds like a killer (pun absolutely intended).
Charlie, a film mad college student, is in the car with a guy from her school who was looking for a companion for the drive back to Ohio. As the drive progresses, Charlie begins to feel suspicious of Josh; his story about going home to look after his sick dad doesn't quite add up, and he won't let her look in the boot of the car. As the night progresses, Charlie begins to fear she has hitched a lift with the Campus Killer. This is bound to be a claustrophobic and tightly plotted piece of work.
9. Tidepool – Nicole Willson | August 3rd, 2021
Willson's historical horror is her debut novel, and it sounds suitably Lovecraftian in nature, if that is your sort of horror.
In 1913, Sorrow Hamilton (what a name!) heads to Tidepool, the last known place her missing brother visited. The residents of the town can't give her an answer when she asks about her brother, and the corpses washed up on the beach convince Sorrow to get out of town and send in the professionals. But by then, she knows the town's deadly secret, and the residents are not inclined to let her leave.
10. My Heart Is A Chainsaw – Stephen Graham Jones | August 31st, 2021
Stephen Graham Jones has a stellar reputation in horror novel circles, with a lot of people calling him the Jordan Peele of the genre.
Jade is watching the gentrification of her rural town with some trepidation when things take a turn, and she feels as though she is in one of the slasher films that she likes so much. The town is heading towards catastrophe, there's tension between the residents of the town and the outsiders as tourists go missing in true slasher style. Jade is just waiting for the killer to rise as the landscape she knows is changing forever.
READ NEXT: 10 New Mystery & Thriller Books To Look Out For In 2021
Some of the coverage you find on Cultured Vultures contains affiliate links, which provide us with small commissions based on purchases made from visiting our site. We cover gaming news, movie reviews, wrestling and much more.