Avid comic readers – particularly those who regularly dip into the indie comic pool – know that there's pretty much a comic about anything and everything somewhere out there in the world. Personally, I love to coordinate certain comics with upcoming holidays to add a special layer of enjoyment to the reading experience. With Mother's Day approaching this weekend, I found myself reflecting on some of the great comics or manga I've read featuring motherly characters.
Now, you can define a "mother" in several different ways. Mothers can be blood-related or related by adoption of course, but a close elderly grandparent or strong woman figure in people's lives can come to represent a type of mother as well. This article celebrates stories where mothers of all types make an impact on the narrative. Below are 10 comics to read on Mother's Day, either by yourself or to share with the "mother" in your own life.
1. The Autumnal — Daniel Kraus, Chris Shehan, Jason Wordie, & Jim Campbell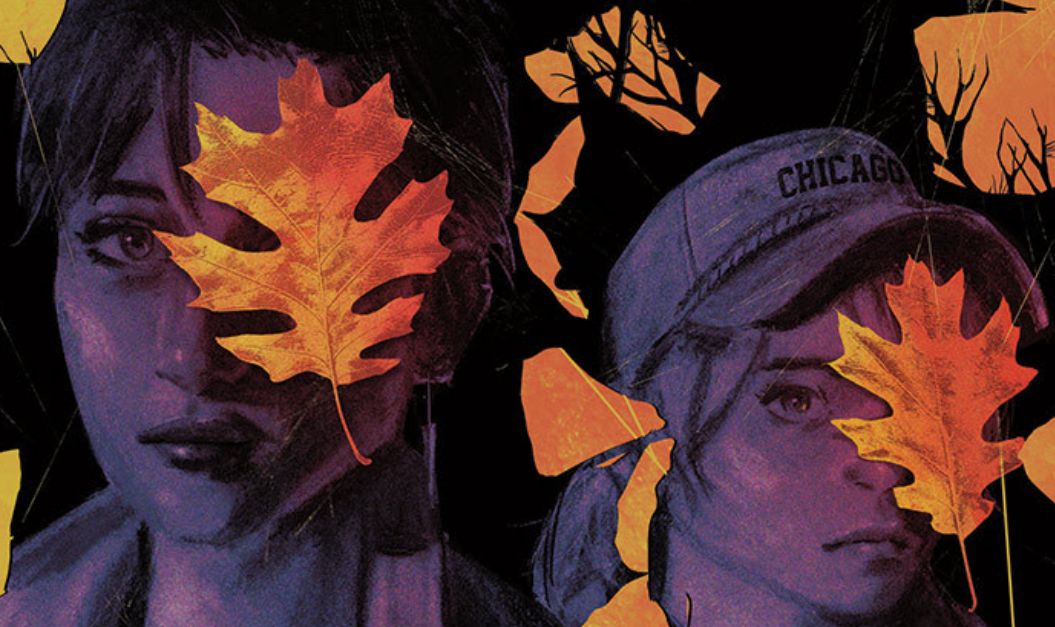 A mother and daughter fight to break a small town curse before death comes for them in The Autumnal from Vault Comics.
When her estranged mother dies, Kat Somerville returns to her hometown in Comfort Notch, New Hampshire. Kat and her daughter Sybil decide to take a break from their turbulent Chicago life and stay in the perpetually autumnal town for a while. However, Comfort Notch is plagued by curses, and ritual horrors rustle up trouble for the mother and daughter. Kat puts her life on the line and is willing to sacrifice anything to maintain Sibyl's safety.
The Autumnal is gorgeous in its portrayal of how memories can haunt a familial lineage just as much as the visceral evil in the present.
2. Beyond the Breach — Ed Brisson, Damian Couceiro, Patricio Delpeche, & Hassan Otsmane-Elhaou
Another found family unites against unimaginable threats in AfterShock Comics' Beyond the Breach miniseries.
Following the rocky breakup with an ex-boyfriend, Vanessa decides to take a solo California road trip. Unfortunately, her trip goes awry when a strange explosion launches her car into a tree. She has no idea her world has been breached until she wakes up and finds gargantuan creatures roaming around devouring humans. Vanessa must survive the waking nightmare, along with an orphaned boy she takes under her wing and a warrior beast.
Even in the face of imminent death, Vanessa pushes her own needs aside to rescue a lonely boy whose parents have been killed. Beyond the Breach follows the close-knit relationship between the two in an extraordinary monster story.
3. Captain Ginger — Stuart Moore, June Brigman, Roy Richardson, Veronica Ghandini, Richard Starkings, & Jimmy Betancroft
Though not the central protagonist in the series, Ramscoop the cat from AHOY Comics' Captain Ginger illustrates a positive example of a woman who exudes confidence in all she does.
Captain Ginger follows the sci-fi sage of anthropomorphic cats piloting a spaceship and running from the mysterious alien dubbed the Lumen, following humanity's extinction. On the ship, Ramscoop works tirelessly and pragmatically as a crucial officer. Did I mention she's also pregnant and simultaneously attending to a dozen kittens while expertly performing her duties?
Read this comic on Mother's Day and share it with your mom. You'll fall in love with the story and how a working mother figure is portrayed in a positive light. There's also endlessly cute illustrations of Ramscoop and her kittens in spacesuits to squeal about.
4. Displacement — Kiku Hughes
Displacement is a graphic novel from publisher First Second where a teenager finds herself displaced inside an internment camp alongside her grandmother.
Inexplicably, Kiku starts experiencing displacements during the normal course of her day. Suddenly, she'll wake up for a brief time dressed in old-fashioned clothing while living in another era before returning to the present. But when Kiku's strange reality displaces her in a Japanese-American internment camp, she cannot escape. Yet it is through this displacement that she meets her grandmother as a young woman and fully realizes the horrors her grandmother endured as a Japanese immigrant in World War II.
Displacement highlights how a community can cultivate the strength to endure, even in an incomprehensible situation such as forcible imprisonment inside American internment camps for legal Japanese citizens. Kiku and her grandmother develop a beautiful relationship amidst the horrors around them. Even with her own responsibilities for survival, Kiku's grandmother is determined to help make Kiku as comfortable as she can in the hostile environment.
Touching and harshly realistic, Displacement should be an essential read for any family who wants to learn about U.S. history and the lingering effects of intergenerational trauma.
5. Home — Julio Anta, Anna Wieszczyk, Bryan Valenza, & Hassan Otsmane-Elhaou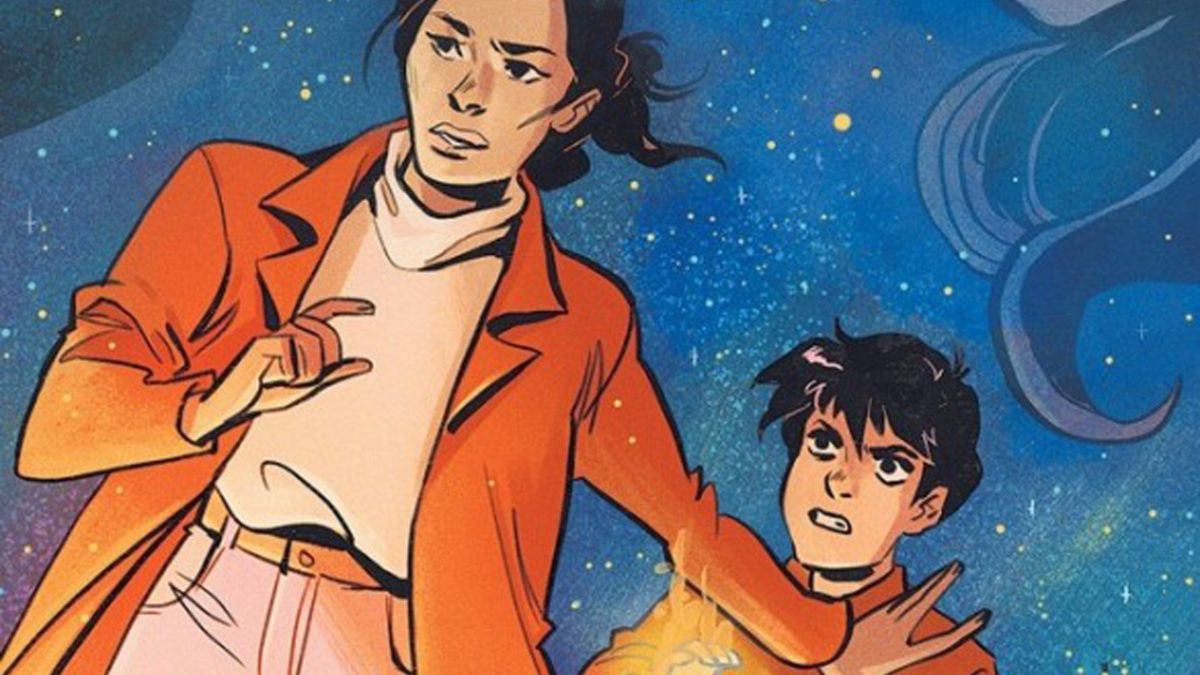 Centred on a Hispanic mother and son separated at the Mexican border, Home is a comic to read on Mother's Day to dredge up an outpouring of emotion.
Juan and his mother Mercedes Gomez seek asylum in the U.S. But when they reach the U.S.-Mexican border, the two are ripped apart and thrown into holding cells due to the "zero tolerance" U.S. immigrant policy. However, Juan suddenly discovers he has superpowers and uses them to escape from the hellish border captivity so he can find his mother. The United States family separation policy tears apart those simply searching for refuge in the comic.
Relevant and unfortunately based upon real-world issues, Home relates an accessible story about a mother and son who refuse to give up on each other amidst a nightmarish reality.
6. The Magic Fish — Trung Le Nguyen
The Magic Fish written and illustrated by Trung Le Nguyen is a semi-autobiographical graphic novel about a Vietnamese teenager who can't find the words to tell his mother about his sexuality.
Tiến Phon is a privately gay, second-generation American Vietnamese student who struggles to connect with his mother. Since she cannot speak English well, they find it difficult to bridge both the cultural and language barriers. But through the magic of fairy tales, Tiến tries to teach his mother English so she can both learn the language and better understand her son.
The Magic Fish touches on identity and love in a special graphic novel where both the son and mother characters' journeys are tantamount.
7. Once & Future — Kieron Gillen, Dan Mora, Tamra Bonvillain, & Ed Dukeshire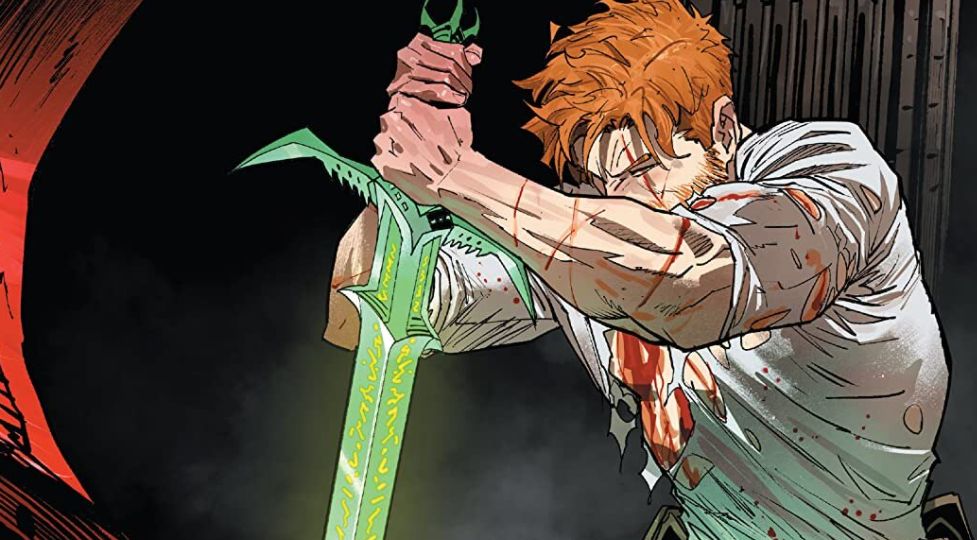 Once & Future stars the most badass mother figure on this list; a renowned ex-monster hunter who passes on her skills and knowledge to her grandson.
From BOOM! Studios, Once & Future follows a British family who must fight against villains from Arthurian myths before they destroy the world. Bridgette McGuire learns an old foe has risen from the dead. Using her expertise, Bridgette busts out of her retirement home and recruits her shy museum curator grandson Duncan to fight against ancient evil thought only to exist in Arthurian legends.
Bridgette doesn't represent the most cautious parental figure since she plunges Duncan into the throes of evil without hesitation. However, she believes in her grandson unapologetically. As she watches him rise to the occasion and flourish, Bridgette never stops supporting Duncan with the encouragement and tools he needs to succeed.
8. Saga — Brian K. Vaughn, Fiona Staples, & Fonografiks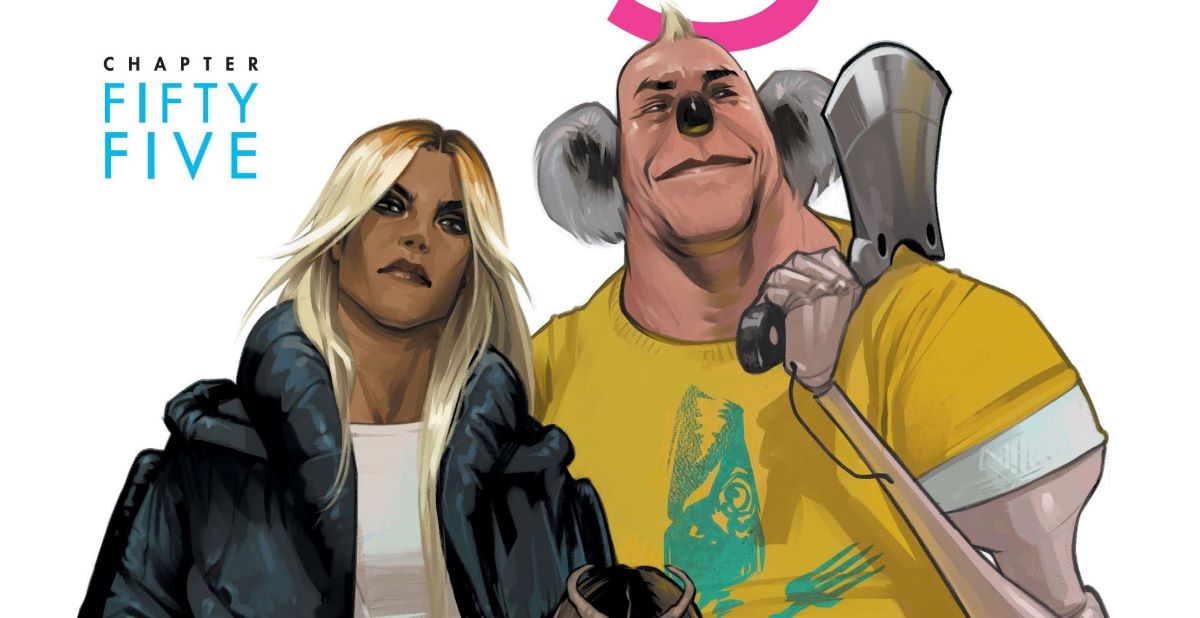 The epic fantasy space opera from Image Comics, Saga, opens with a graphic birth scene, so you already know family will play a significant role in the series.
Husband and wife Alana and Marko birth their daughter Hazel amid a galactic war between their extraterrestrial races. On the run from basically everyone, Alana and Marko are forced to flee any one place any time capture approaches. Meanwhile, the couple must raise their daughter, try to give her a normal life, and mask her identity from their enemies.
Saga definitely won't appeal to everyone, but the found family, mother-daughter, and personal identity dynamics make the series an excellent comic to read on Mother's Day (for those who don't mind a whole lot of weird and wacky).
9. Shadecraft — Joe Henderson, Lee Garbett, Antonio Fabela, & Simon Bowland
Shadecraft follows teenager Zadie Lu in a family saga where Zadie eventually requires her mother by her side if she is to defeat a life-threatening enemy.
In the Image Comics series, the Lu family grapples with worry over Ricky, Zadie's brother lying unmoving in a coma after an accident. Family matriarch Melina Lu detaches herself from her teenage daughter and remains overprotective of Ricky's well-being in his comatose state. But when Zadie discovers her shadow-based powers and her ability to communicate with Ricky in shadow form, Melinda's standoffishness only increases.
Shadecraft is a fantasy tale about powers, but it ultimately details how trauma and loss can both tear a family apart and then bring them together. As Zadie learns how to harness her Shadecraft faculties, the air of tragedy about Ricky's current condition dissipates. But Melinda shuts down any talk about her daughter's unusual developments because she can't bear to think of another child at risk.
A twist later cementing the vital mother-daughter link in this story, Shadecraft is a restorative and uplifting comic to read on Mother's Day.
10. Spy x Family — Tatsuya Endo
The buzzy ongoing Japanese manga from publisher Shueisha, Spy x Family (which also began premiering its anime adaptation a few weeks ago) features a seminal mother in literature.
A spy codenamed "Twilight" is ordered to build a fake family as a cover to spy on extremist political party leader Donovan Desmond; a threat to the nation. To keep tabs on Desmond, Twilight adopts orphaned six-year-old telepath Anya intending to enter her at the Desmond sons' school. To further maintain the family facade, Twilight marries Yor Briar, who acts as Anya's mother. Unknowingly, Yor is an assassin terrified of messing up the relationship between her and Twilight or failing at newfound motherhood. The three live together as a makeshift family, with Yor and Twilight mutually unaware of any of their true abilities.
Yor is the best mother to Anya. Their relationship exemplifies how found family can usurp any past damage caused by blood relatives or the death of a loved one. Because Anya can read Yor's thoughts of self-doubt and shortcomings, Anya tries to make life easier for her adopted mother.
Read Spy x Family on Mother's Day (or any day of the year) for a beloved manga about the humorous ways a found family learns to love each other.
READ NEXT: 15 Best Horror Manga You Should Read
Some of the coverage you find on Cultured Vultures contains affiliate links, which provide us with small commissions based on purchases made from visiting our site. We cover gaming news, movie reviews, wrestling and much more.